Everyone who likes chicken and spicy Sriracha Sauce is going to love these Instant Pot Sriracha Chicken Recipes for a flavorful dinner! And if you really like these ingredients you might find several recipes you'll want to try; enjoy!
PIN Instant Pot Sriracha Chicken Recipes to try some later!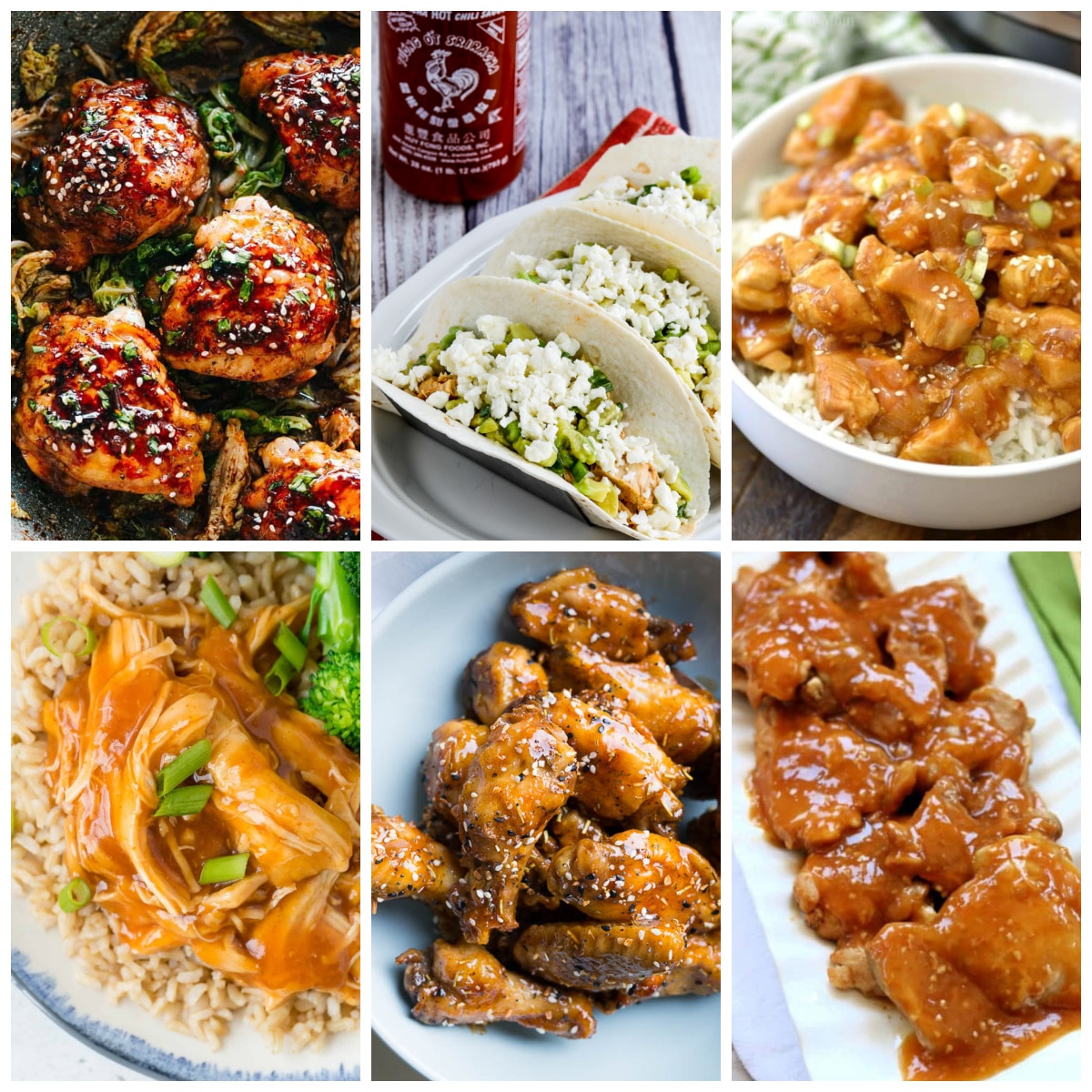 How do you feel about spicy Sriracha Sauce? I'm a Sriracha fan, so these Instant Pot Sriracha Chicken Recipes all look so good to me! In fact, on Kalyn's Kitchen I have a whole collection of Low-Carb and Keto Recipes with Sriracha, and those are some of my favorite dinners.
Of course I know not everyone loves extra spicy food, but even when you use it in small amounts I think Sriracha adds so much flavor. So if you haven't cooked much with Sriracha but your family likes chicken, I hope you'll consider giving one of these recipes a try for a new flavor experience. Just start with a small amount of Sriracha and add more if you want more heat!
What kinds of recipes are featured here?
There's a wide variety of Sriracha Chicken Recipes featured here including tacos, spicy chicken to serve with rice, chicken thighs, chicken wings, Sriracha chicken with mashed potatoes, and chicken drumsticks!
How do you get the complete recipe?
Just click or tap any recipe title to see the complete recipe on the original site. All photos are copyrighted to the blog that posted the recipe.
Want Sriracha Chicken Recipes for the slow cooker?
A few of the recipes featured here have a slow cooker option, but check out Slow Cooker Sriracha Chicken Recipes if you want more ideas!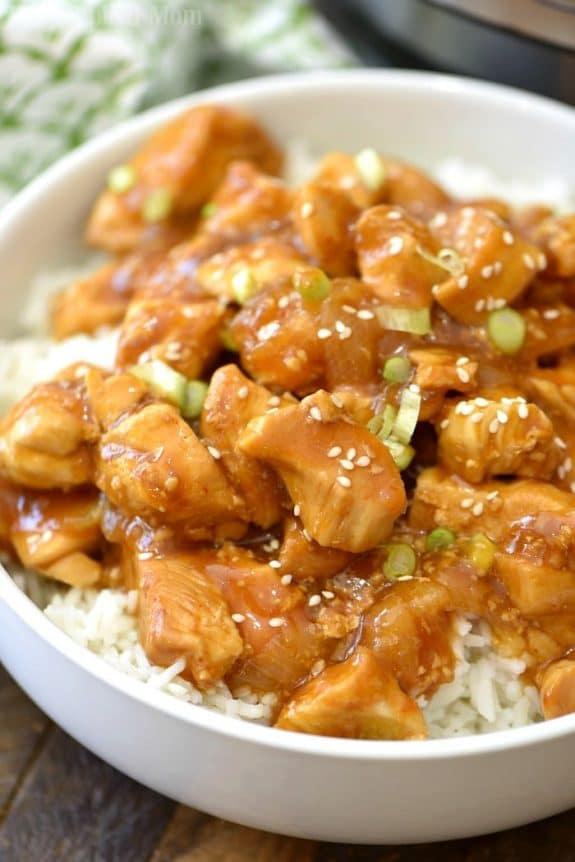 Justine from The Typical Mom serves her Spicy Honey Instant Pot Chicken over rice. This recipe looks so fabulous and it only takes 4 minutes of cooking time in the Instant Pot!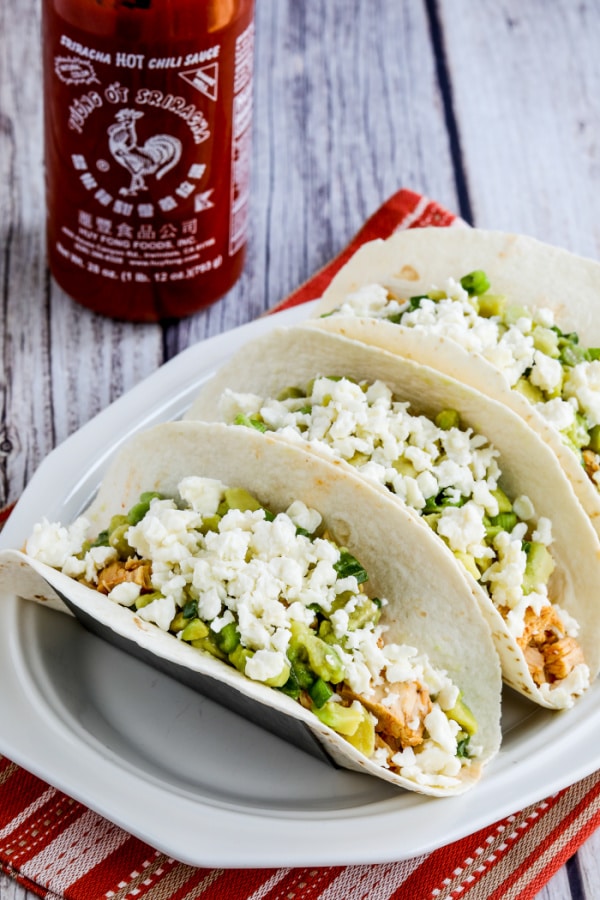 These tasty Instant Pot Sriracha Chicken Tacos from Kalyn's Kitchen are kicked up several notches with the addition of  avocado salsa and creamy Queso Fresco cheese!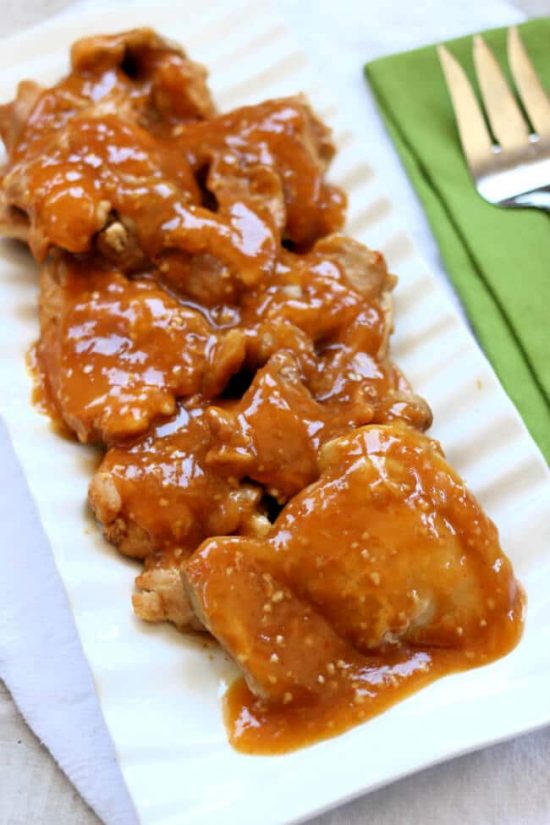 Instant Pot Firecracker Chicken from 365 Days of Slow + Pressure Cooking will give you sweet and spicy tender pieces of saucy chicken made quickly in the Instant pot! There's also a link to a slow cooker version for this recipe.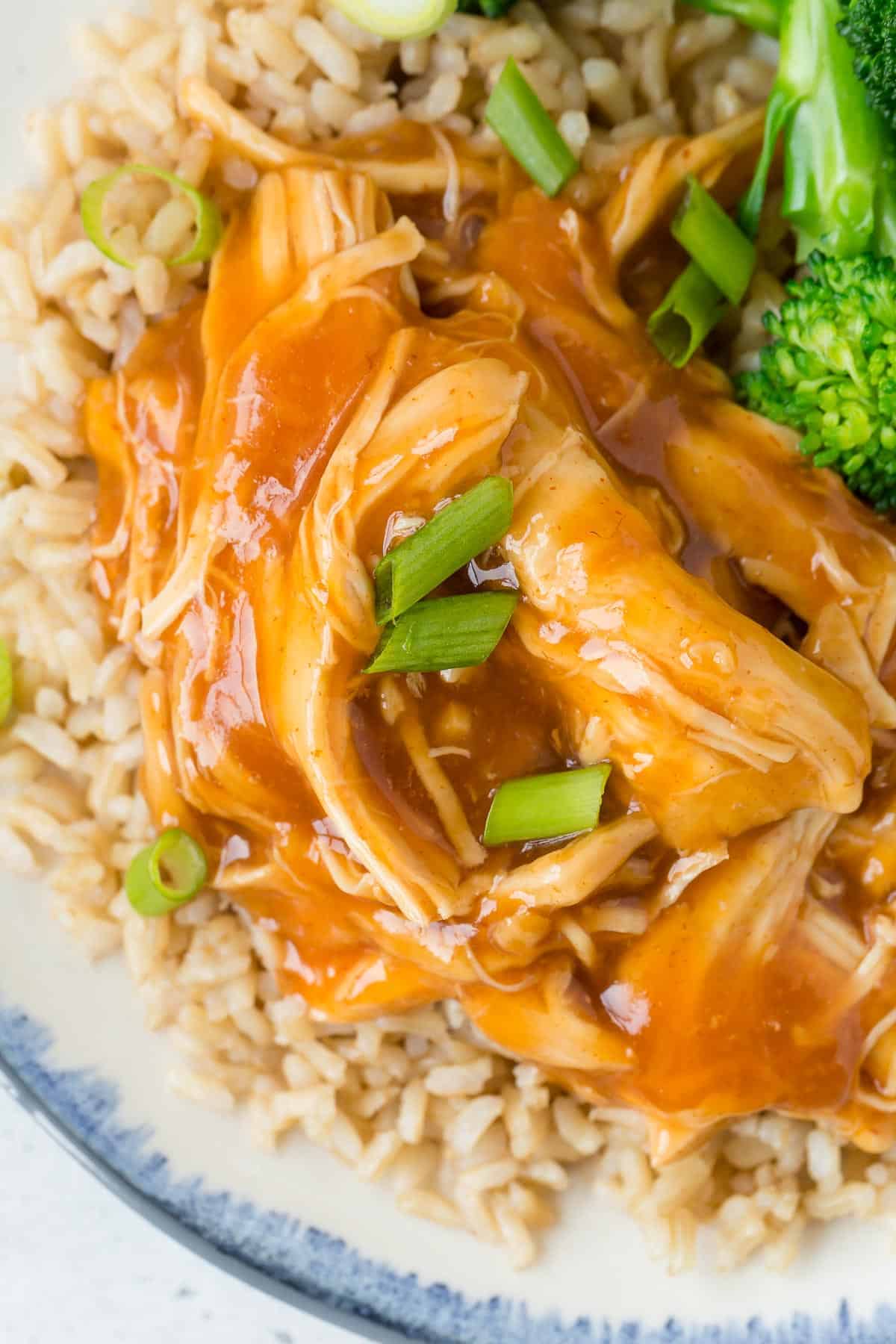 Instant Pot Honey Sriracha Chicken from Rachel Cooks has a garlicky sweet and spicy sauce and this can be ready in 30 minutes!
Katerina from Diethood recommends Sriracha to use in the sauce for these Instant Pot Sticky Chicken Thighs, and don't you think that chicken looks delicious!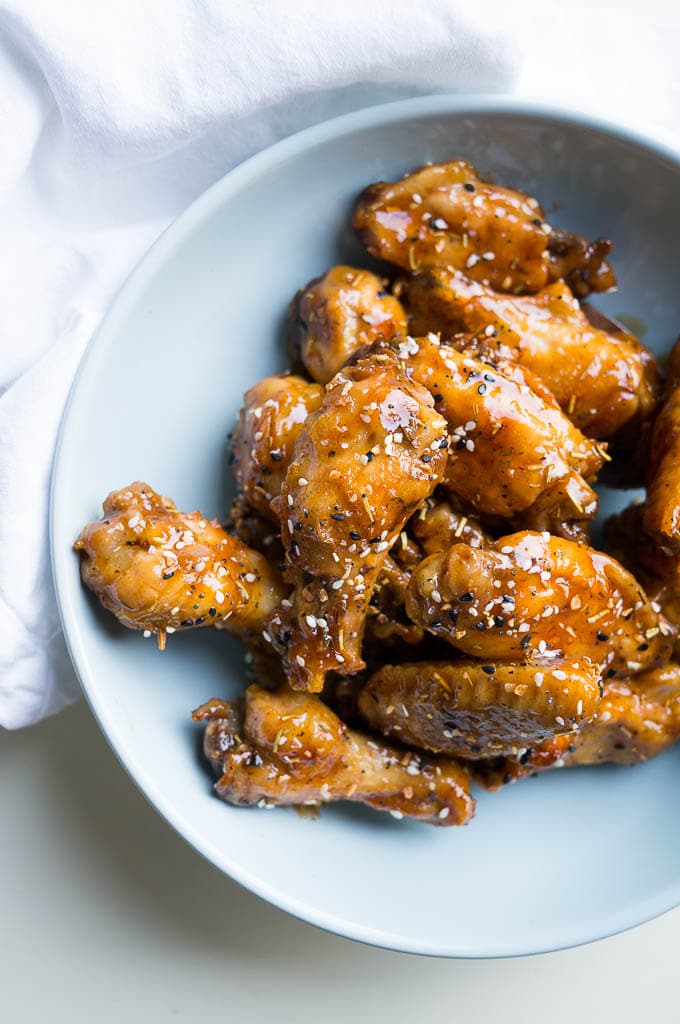 These Pressure Cooker Grilled Honey Sriracha Chicken Wings from Kitschen Cat cook in minutes in the Instant Pot while you stir together the sweet and spicy sauce. Then they're finished on the grill and tossed with sauce; yum!
More Instant Pot Chicken with Sriracha:
Spicy Honey Garlic Chicken from Pressure Cooking Today
Instant Pot Honey Sriracha Chicken from Salt and Lavender
Instant Pot Spicy Chicken Thighs from Easy Chicken Recipes
Honey Sriracha Chicken Recipe from LeeLaLicious
Instant Pot Sriracha Chicken and Mashed Potatoes from Carmy
Instant Pot Spicy Coconut Chicken Drumsticks from 365 Days of Slow + Pressure Cooking
(Visited 224 times, 1 visits today)