These Slow Cooker Sriracha Chicken Recipes are so tasty and they'll please anyone who likes spicy Sriracha Sauce. And you can adjust the amount of Sriracha Sauce to make it slightly spicy or really sizzling, whichever you prefer!
PIN Slow Cooker  Sriracha Chicken Recipes to try some later!
Are you a fan of Sriracha Sauce? This spicy Asian sauce is definitely one of my favorite ingredients to spice up low-carb recipes, and  this post has ten different Slow Cooker Sriracha Chicken Recipes that you're going to love!
This roundup post has giving you eight tasty variations on Sriracha Chicken and they're all easy to make in the Slow Cooker. Gather together all the Sriracha fans you know and enjoy one of these tasty recipes with Sriracha!
What is Sriracha Sauce?
Sriracha Sauce is a type of Asian hot sauce made from chili peppers, distilled vinegar, garlic, sugar, and salt. It's especially common in Vietnamese or Thai cuisine.
What types of recipes will you find here?
Sriracha fans will love these recipes that feature Sriracha mixed with honey, brown sugar, tomatoes, garlic, agave, or soy sauce. And you can serve the Sriracha chicken on a sandwich, over rice or Cauliflower Rice, in a wrap, or just alone with your favorite side dish.
How can you get the complete recipe?
Just click any recipe name to see the complete recipe on that site. All photos are copyrighted to the site that posted the recipe.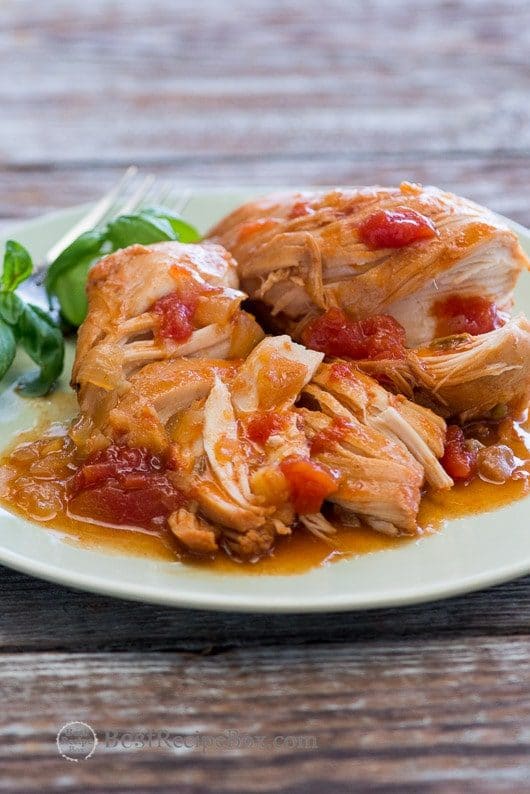 Slow Cooker Tomato Sriracha Chicken from Best Recipe Box can served a variety of ways such as with rice, over penne pasta, in a tortilla, as a slider, or on a salad. These all sound like winner combinations and you can have it your way!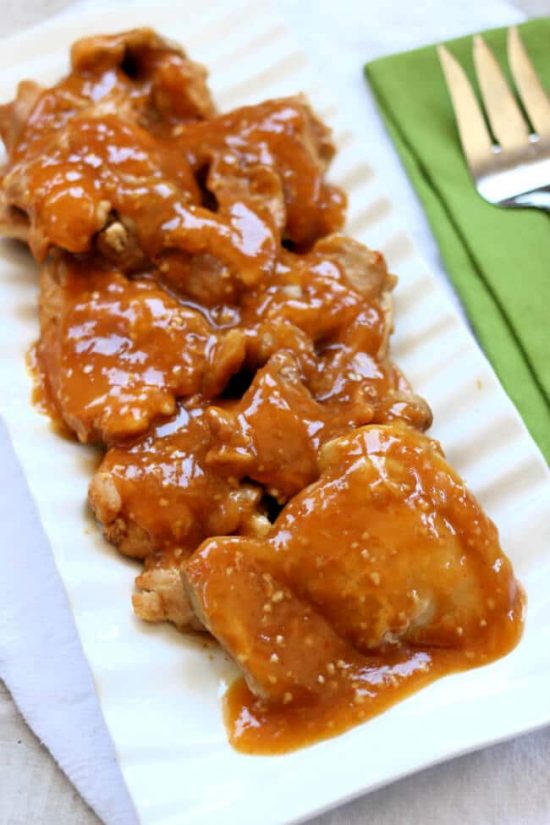 Slow Cooker Firecracker Chicken from 365 Days of Slow + Pressure Cooking makes sweet, spicy, tender pieces of saucy chicken without much work in the slow cooker! There's also a link to an Instant Pot version.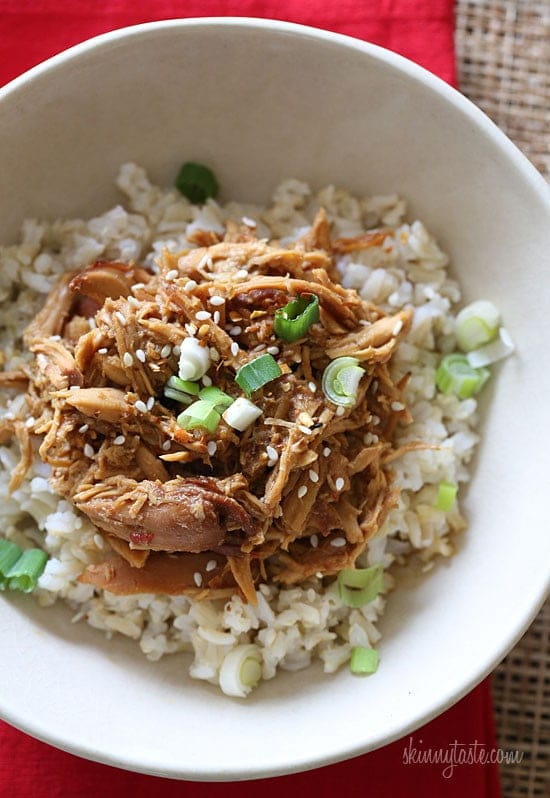 Crock Pot Honey Sesame Chicken from Skinnytaste just has a small amount of Sriracha, but you can definitely add more if you want a more spicy flavor!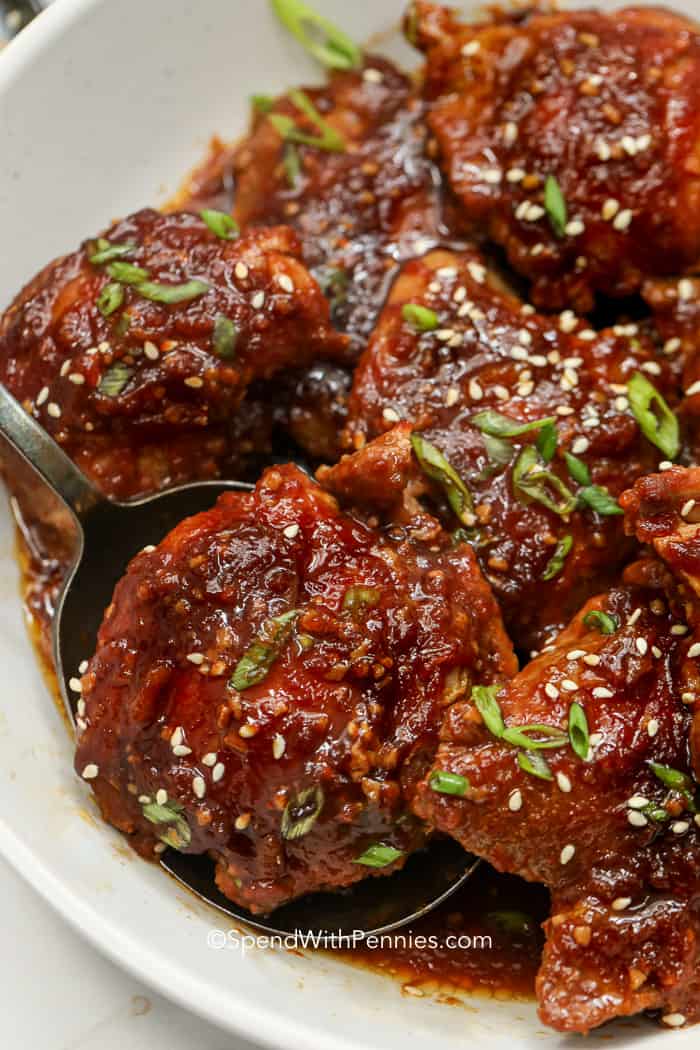 Crock Pot Chicken Thighs from Spend with Pennies has a sweet spicy sauce that includes Sriracha, and this is another one where you might want to add more Sriracha if you really like it spicy!
More Sriracha Chicken in the Slow Cooker:
(Visited 2,343 times, 1 visits today)