Here are Ragu Pasta Sauce Recipes that can cook quickly in the Instant Pot or all day in the slow cooker and all these make an easy dinner! Ragu is great served over your choice of pasta or zucchini noodles, and this is a tasty meal without much fuss.
PIN Slow Cooker or Instant Pot Ragu Pasta Sauce Recipes!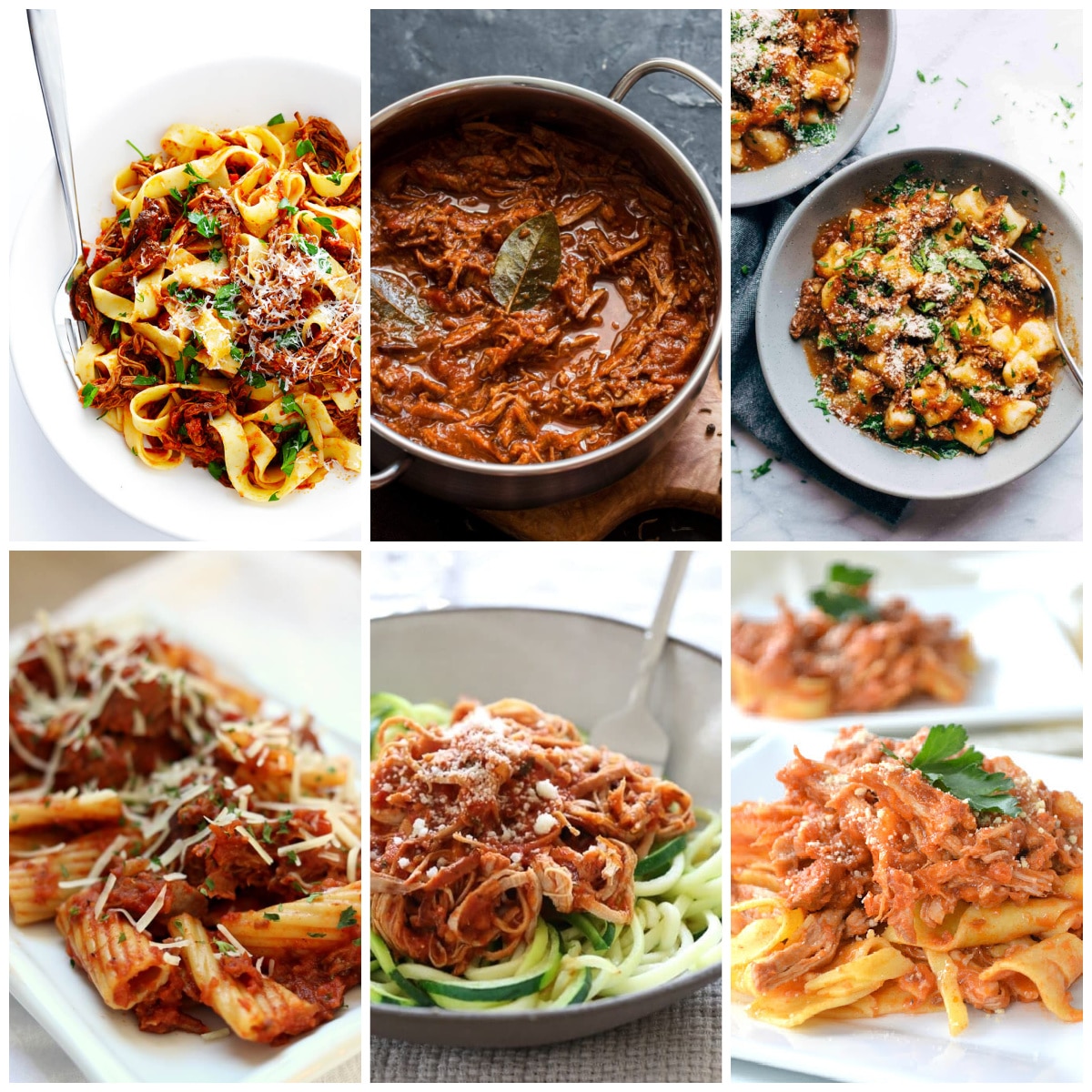 Slow Cooker or Instant Pot Ragu Pasta Sauce Recipes can help you create a great meal to serve a hungry family! This post has twelve variations of Ragu for you to choose from. No matter which one you try, each of these Ragu Pasta Sauce Recipes will give you perfectly tender beef or pork in a rich and hearty sauce.
And of course you can keep it light with low-carb zucchini noodles or use traditional pasta to serve with the sauce. I bet a delicious plate of meaty sauce with noodles or zucchini noodles will make a tasty dinner idea that might become a favorite in your family.
What is Ragu Pasta Sauce?
Ragu pasta sauce is a sauce made from tomatoes and ground or chopped meat, which is cooked for a long time. The sauce can be made with beef or pork, and often includes vegetables especially celery, onions, and carrots.
Want more pasta dinner ideas?
If you're still craving pasta after you look at these ideas, check out The BEST Instant Pot Pasta Recipes!
How can you get the complete recipe?
Just click any recipe name to see the complete recipe on that site. All photos are copyrighted to the site that posted the recipe.
This delicious Instant Pot Pasta Sauce from Kalyn's Kitchen has sausage, tomatoes, and herbs, and it's amazing with zucchini noodles or pasta.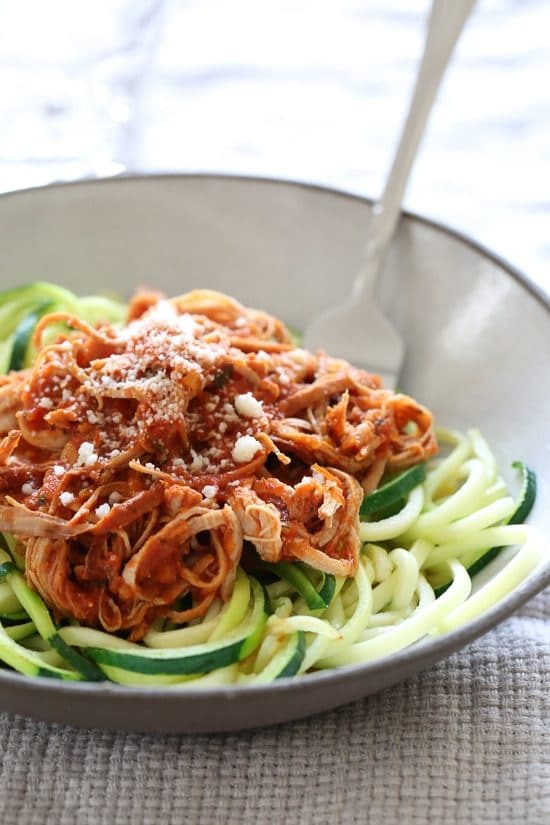 Italian Pulled Pork Ragu from Skinnytaste can be made in the Instant Pot, in the slow cooker, or on the stove. This recipe uses pork tenderloin and Gina adds fresh herbs in her sauce. Serve over Zucchini Noodles like Gina did if you'd like a low-carb meal.
Slow Cooker Pork Ragu from Mother Thyme starts by browning the pork loin and finishing it in the slow cooker.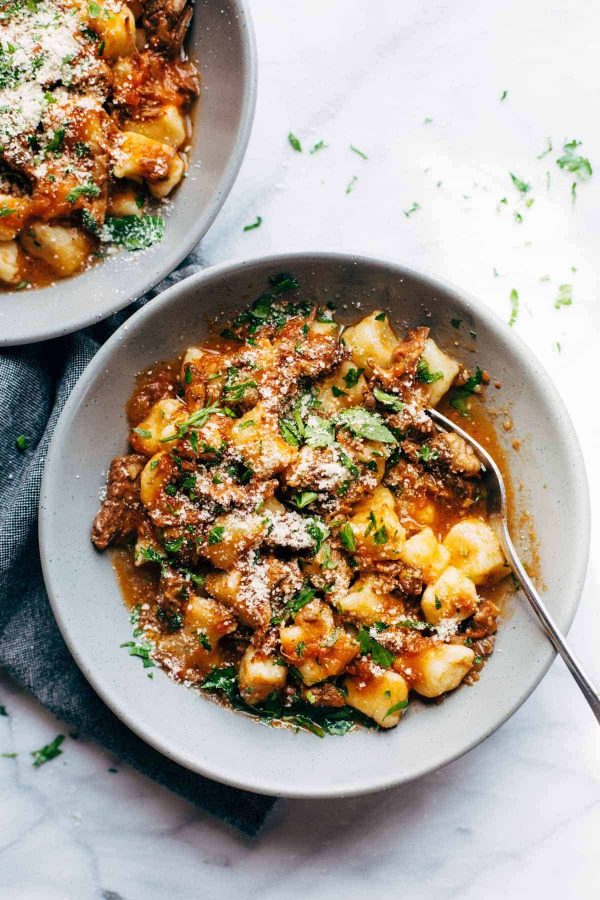 Instant Pot Short Rib Ragu from Pinch of Yum is served with little Italian dumplings called Gnocchi, and Lindsay says this is MEGA DELICIOUS!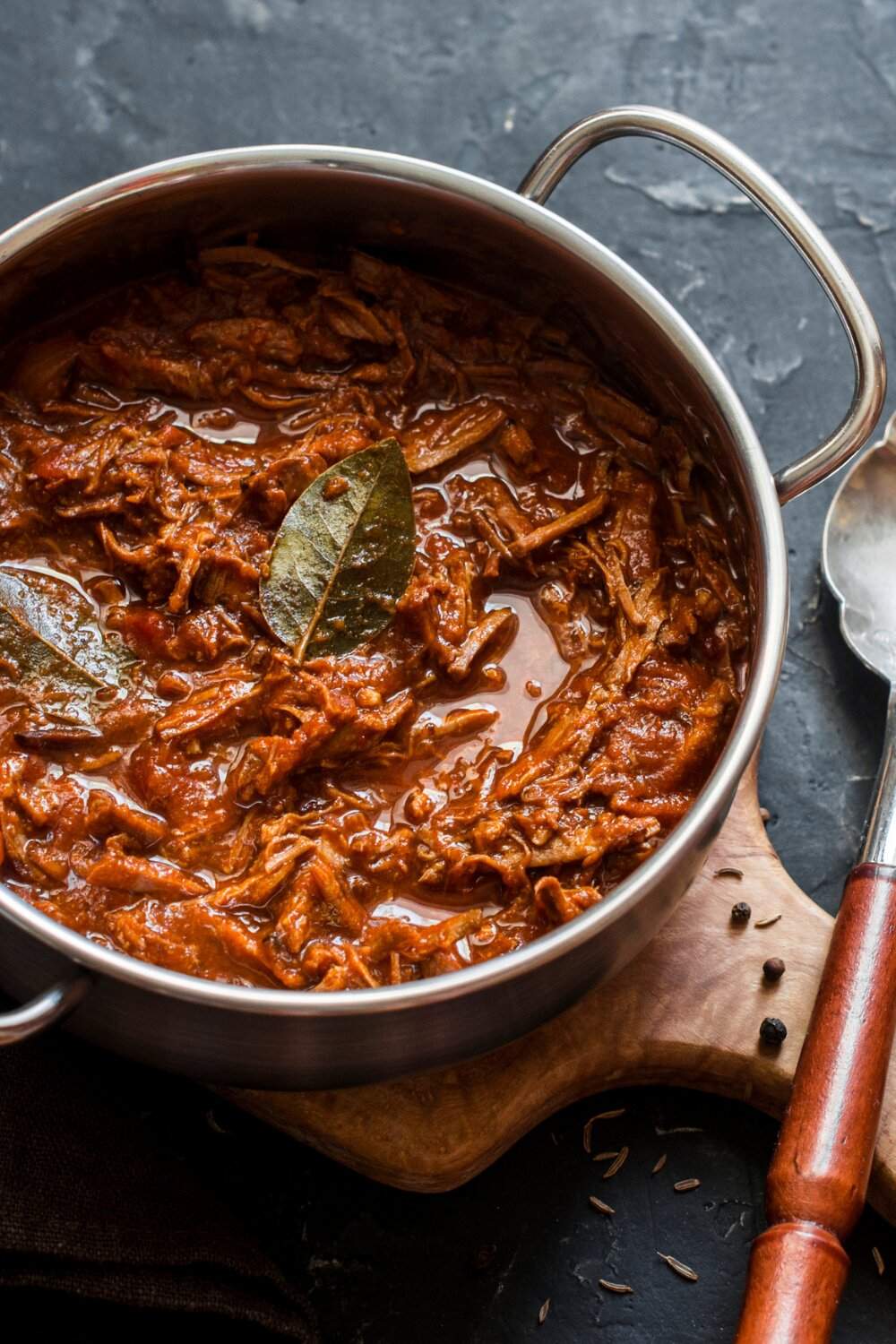 Slow Cooker Beef Ragu from Slender Kitchen can be made with any kind of stewing beef or even ground beef, and don't you agree that looks delicious?
Instant Pot Beef Ragu from 365 Days of Slow + Pressure Cooking is made from chunks of beef that cook with tomato sauce in the Instant Pot and then get tossed with hot pasta. There's also a link to a slow cooker version of this recipe!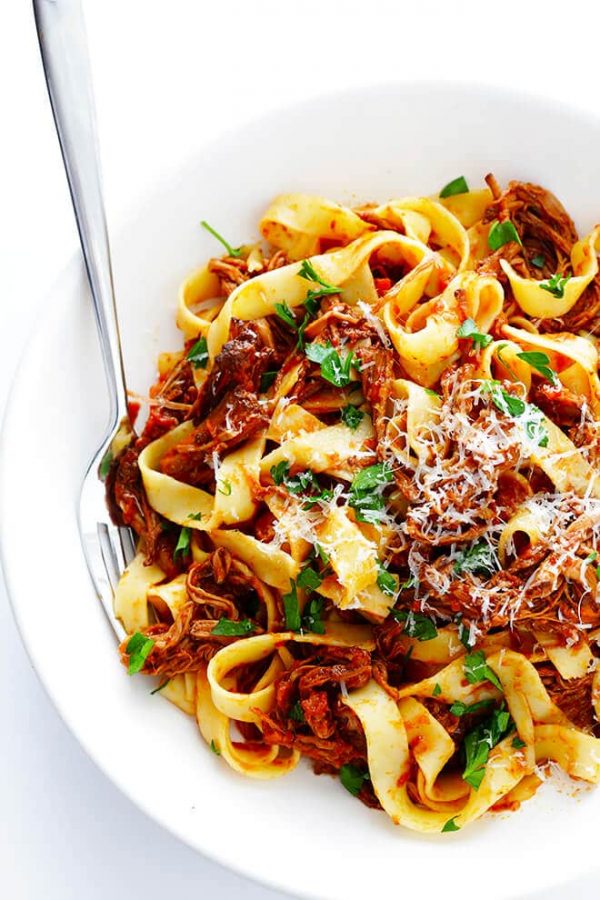 Slow Cooker Beef Ragu from Gimme Some Oven starts with flank steak and veggies that get tender and turn into an amazing sauce in the slow cooker.
More Pork or Beef Ragu Sauce to Enjoy:
(Visited 1,794 times, 1 visits today)