Slow Cooker Casseroles for Easy Dinners are the perfect solution for those nights when you'd love to have dinner ready in the slow cooker!
PIN the Slow Cooker Casserole Recipes to try one later!
Whenever you're having an extra busy day dinner that's ready in the slow cooker is such a bonus! And these Slow Cooker Casseroles will give you plenty of ideas for easy dinners that can cook unattended. Even if you're a committed Instant Pot fan, I hope you can see the appeal of a casserole made in the slow cooker!
There's a wide variety of options here with casseroles that have grains, pasta, eggs, chicken, meat, beans, and vegetables, and even a few vegetarian casseroles and breakfast-for-dinner options. And slow cooker casseroles aren't known for their looks, but I think these all look pretty tasty!
I'm giving you less photos to scroll through, but be sure to check out the links at the end of the post to help you decide which slow cooker casseroles you'd like to try. And you can use Casserole Recipes to see all the casseroles featured on this site.
All photos are copyrighted to the blog that originally posted the recipe. Click the link under each photo to see the recipe on that blog.
Slow Cooker Rice Casserole with Green Chiles, Onions, and Cheese
from Kalyn's Kitchen
Slow Cooker Enchilada Quinoa
from Creme de la Crumb
Crockpot Healthy Taco Casserole
from Slow Cooker Gourmet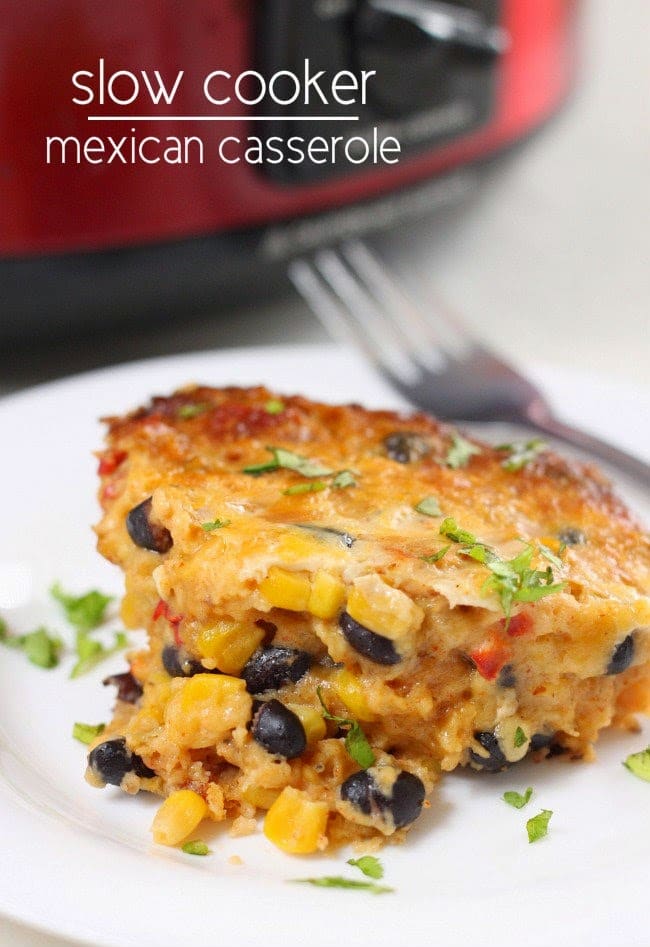 Slow Cooker Vegetarian Mexican Casserole
from Easy Cheesy Vegetarian
Slow Cooker (or Oven) Vegetarian Greek Lentil Casserole
from Kalyn's Kitchen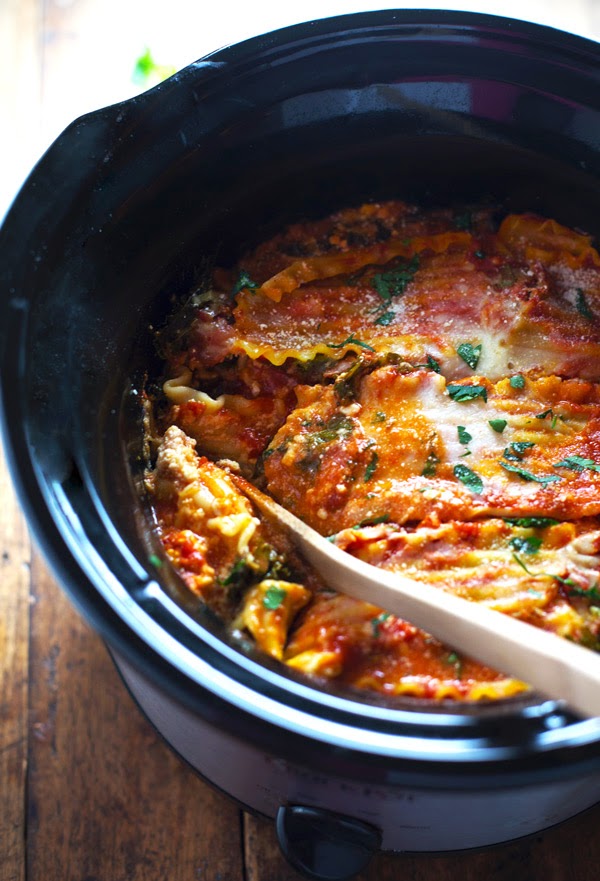 Super Easy Skinny Veggie Crockpot Lasagna
from Pinch of Yum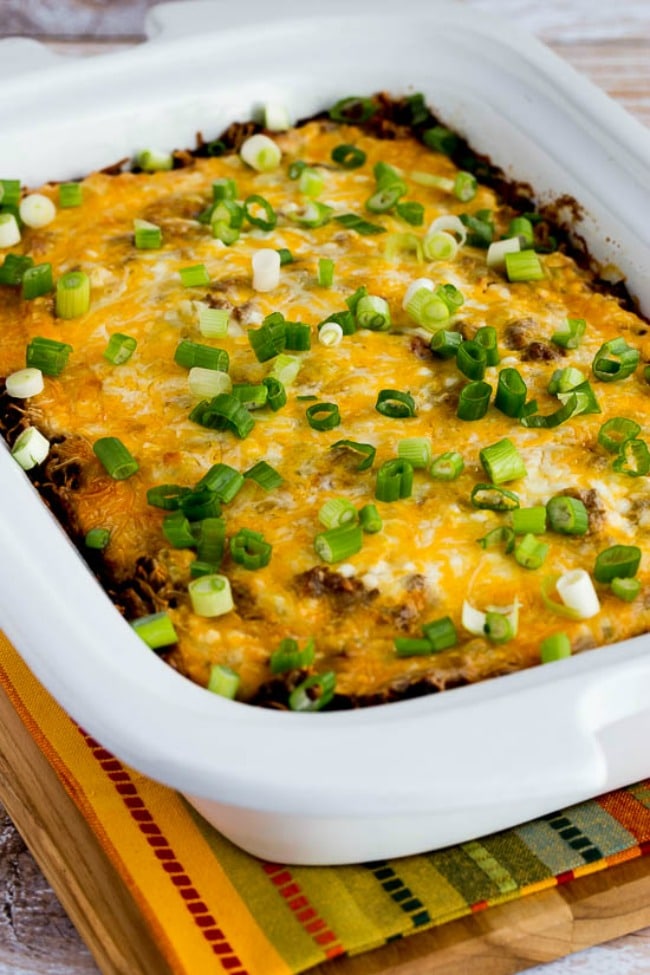 Slow Cooker Low-Carb Mexican Lasagna Casserole
from Kalyn's Kitchen
Slow Cooker Black Bean Enchiladas
from The Kitchn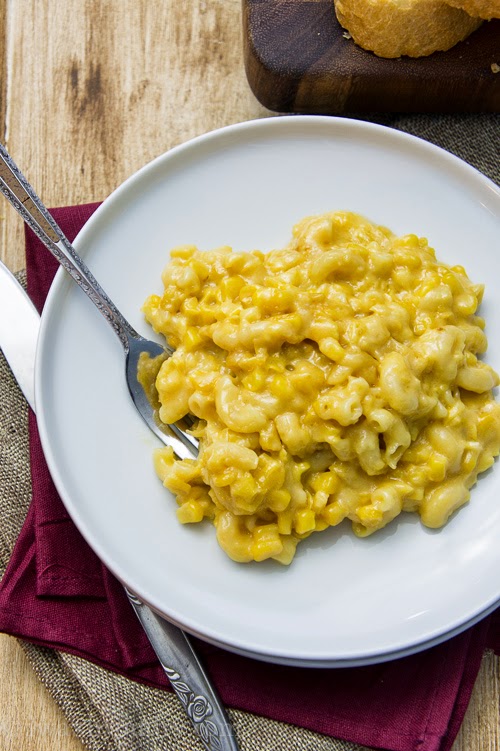 Slow Cooker Macaroni and Corn Casserole
from I Wash You Dry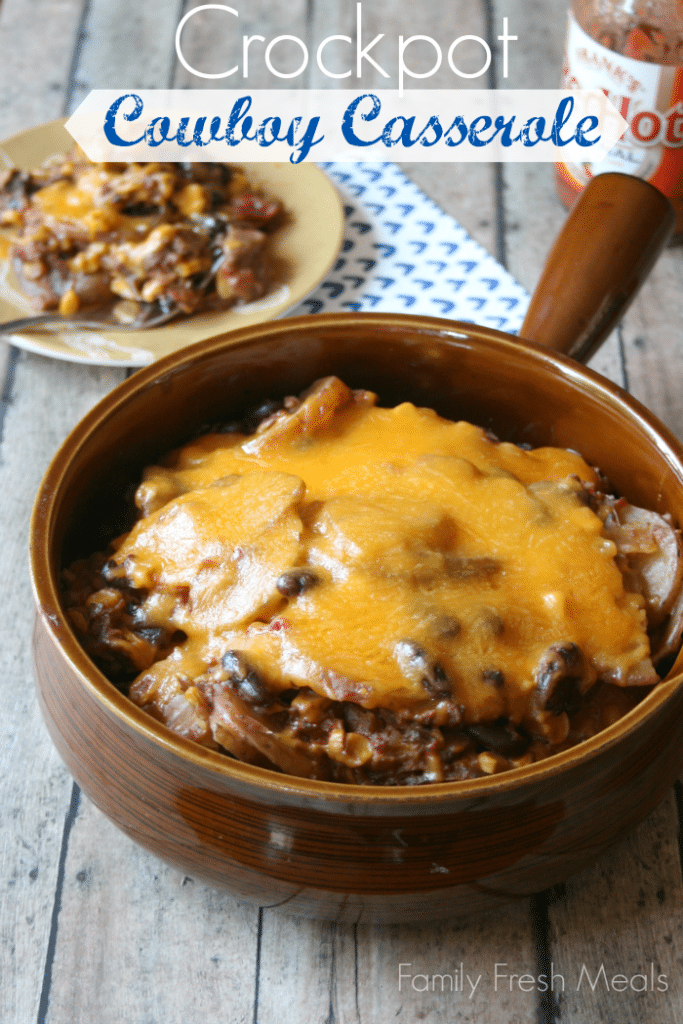 Crockpot Cowboy Casserole
from Family Fresh Meals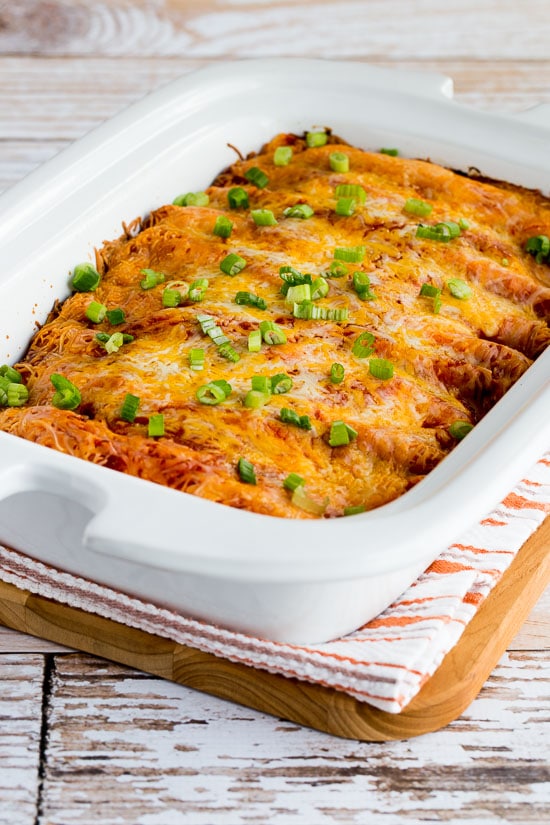 Slow Cooker Sour Cream Chicken Enchiladas
from Kalyn's Kitchen
More Family-Friendly Slow Cooker Casseroles:
Enchilada Casserole from 365 Days of Slow + Pressure Cooking
Slow Cooker Turkey Enchilada Casserole from Danica's Daily
Crockpot Quinoa Breakfast Casserole from Slow Cooker Gourmet
Slow Cooker Cheesy Broccoli and Cauliflower Casserole from Skinny Ms.
Slow Cooker Chicken Rice Casserole from Simply Recipes
Broccoli, Brown Rice, and Cheddar Casserole from Skinny Ms.
Slow Cooker Sweetcorn Casserole from Easy Cheesy Vegetarian
Slow Cooker Lasagna Casserole from 365 Days of Slow + Pressure Cooking
Crock Pot Macaroni and Cheese from Lyn's Kitchen Adventures
Slow Cooker Puffy Pizza Casserole from A Year of Slow Cooking
Egg Ham Breakfast Casserole from 365 Days of Slow + Pressure Cooking
Mom's 196s Style Chicken and Rice Casserole from The Perfect Pantry
Slow Cooked Tamale Casserole from Lyn's Kitchen Adventures
Southwestern Slow Cooker Barley Casserole with Turkey from Rachel Cooks
(Visited 5,529 times, 1 visits today)