One of these 25 Slow Cooker Casserole Recipes are the perfect solution for those nights when you'd love dinner ready in the slow cooker!
PIN the Slow Cooker Casserole Recipes to try one later!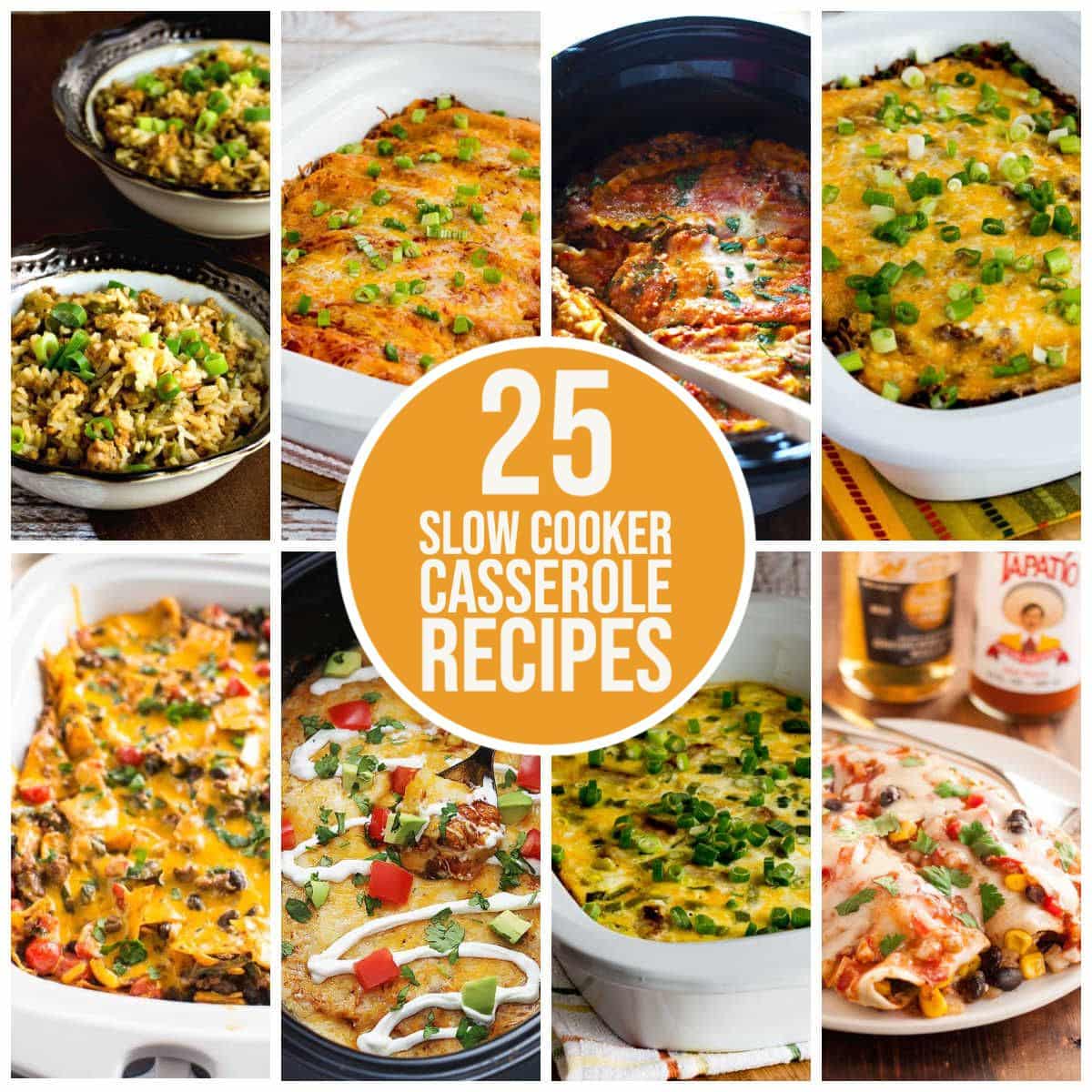 School has started in many places, and now parents have the added pressure of making a family-friendly dinner every night. And when you're having an extra busy day, slow cooker dinners are always a bonus and you can help the kids with homework while it cooks! And there are 25 tasty ideas in this collection of Slow Cooker Casserole Recipes.
Slow cooker casseroles often can cook in a few hours while you're busy doing other things, so even if you're a committed Instant Pot fan, I hope you can see the appeal of a casserole made in the slow cooker. And slow cooker recipes aren't always known for their looks, but I think these all look very tasty!
What types of Slow Cooker Casserole Recipes are featured here?
There's a wide variety of slow cooker casserole recipes here with casserole dinners that have rice, quonoa, pasta, eggs, chicken, meat, beans, tortillas, lentils, and vegetables, and even a few vegetarian casseroles and breakfast-for-dinner options.
Want more ideas for Slow Cooker Casseroles?
You can use Casserole Recipes to see all the casseroles featured on this site.
How can you get the complete recipe?
Just click any recipe title to see the complete recipe on the original site. And be sure to check out the links at the end of the post to help you decide which slow cooker casserole you'd like to try! All photos are copyrighted to the blog that originally posted the recipe.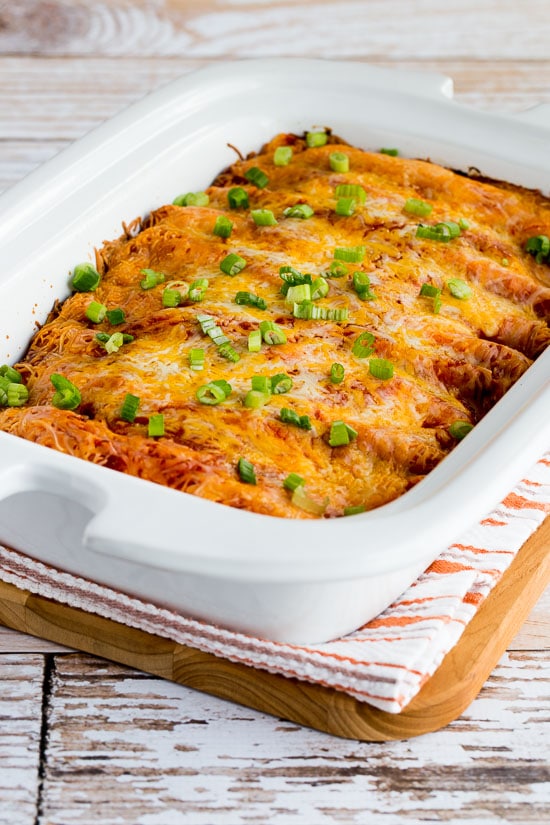 Slow Cooker Sour Cream Chicken Enchiladas from Kalyn's Kitchen have been a super popular dish, and if you use my favorite Carb Balance Tortillas (affiliate link) this is probably lower in carbs than you might be thinking!
Slow Cooker  Healthy Taco Casserole from Slow Cooker Gourmet sounds like an easy slow cooker dinner the family will love!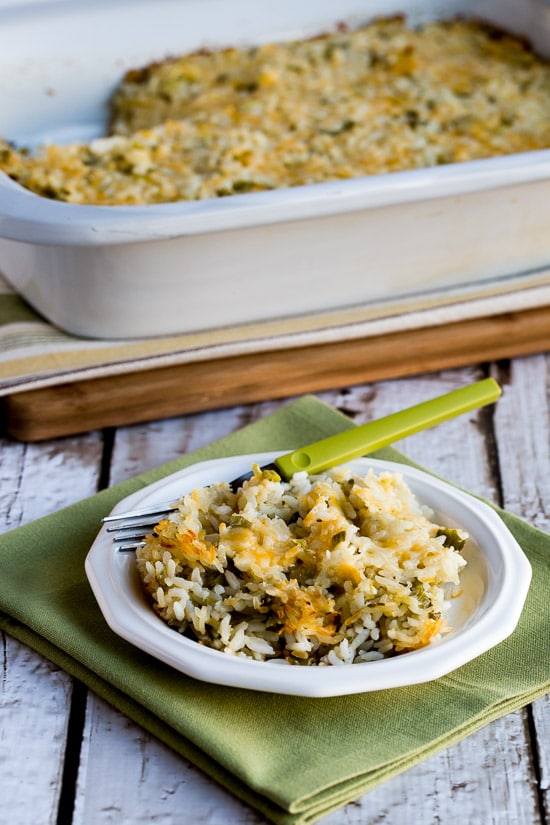 Slow Cooker Rice Casserole with Green Chiles and Cheese from Kalyn's Kitchen is great for a cheesy meatless dinner, or serve this as a side dish!
Slow Cooker Enchilada Quinoa from Creme de la Crumb has black beans, corn, and quinoa combined with amazing Mexican flavors!
Slow Cooker Lentilsfrom Kalyn's Kitchen is a vegetarian Greek Lentil Casserole that will be a wow for everyone who enjoys Greek flavors, and this also has a link for directions to cook it in the oven if you prefer.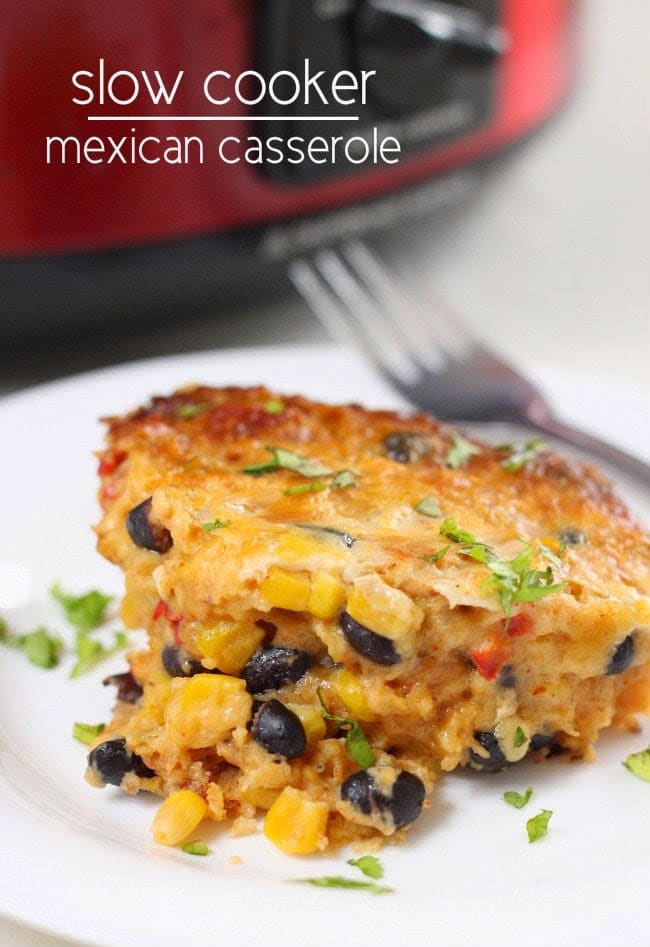 Becca says this Slow Cooker Mexican Casserole from Easy Cheesy Vegetarian is one of her favorites out of all the dishes she's made in the slow cooker!
Super Easy Skinny Veggie Crockpot Lasagna from Pinch of Yum looks like a wow recipe that's going to be a hit with any family, and no need to pre-cook the noodles!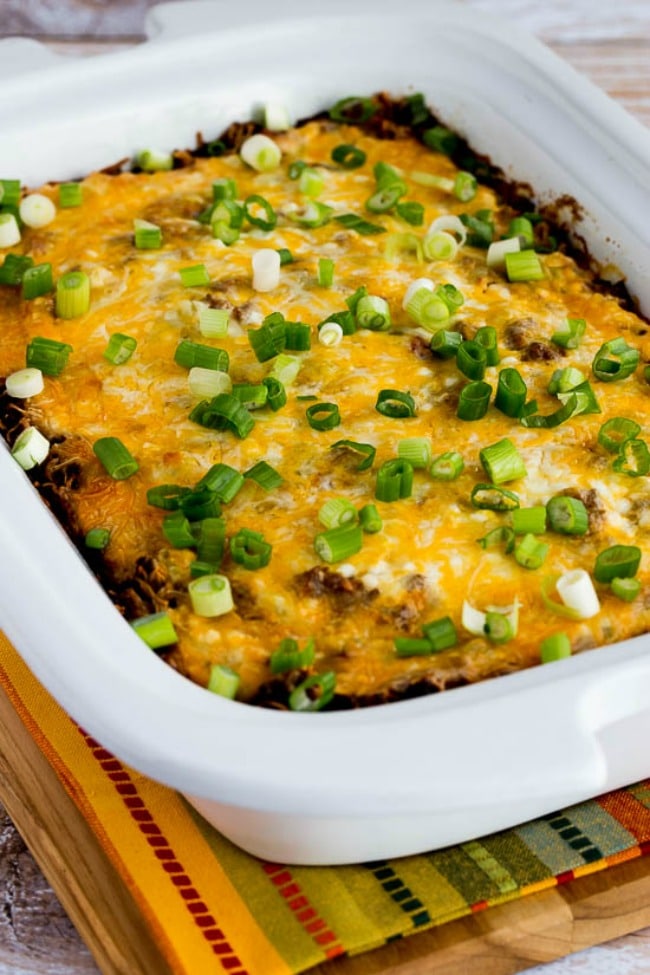 Slow Cooker Mexican Lasagna Casserole from Kalyn's Kitchen is another winner Mexican dinner that can be low carb if you use Carb Balance Tortillas (affiliate link)!
Slow Cooker Black Bean Enchiladas from The Kitchn are a favorite slow cooker dinner that's been popular for years!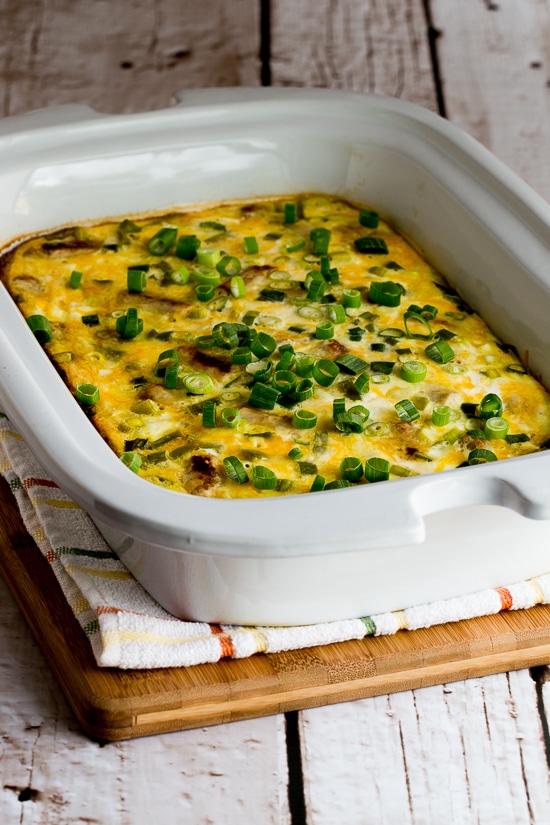 If you like the idea of breakfast for dinner, this Slow Cooker Sausage and Egg Casserole from Kalyn's Kitchen is ready in about three hours!
This Cheesy Crockpot Cowboy Casserole from Family Fresh Meals was so good that Corey says there were no leftovers when she made it for her family!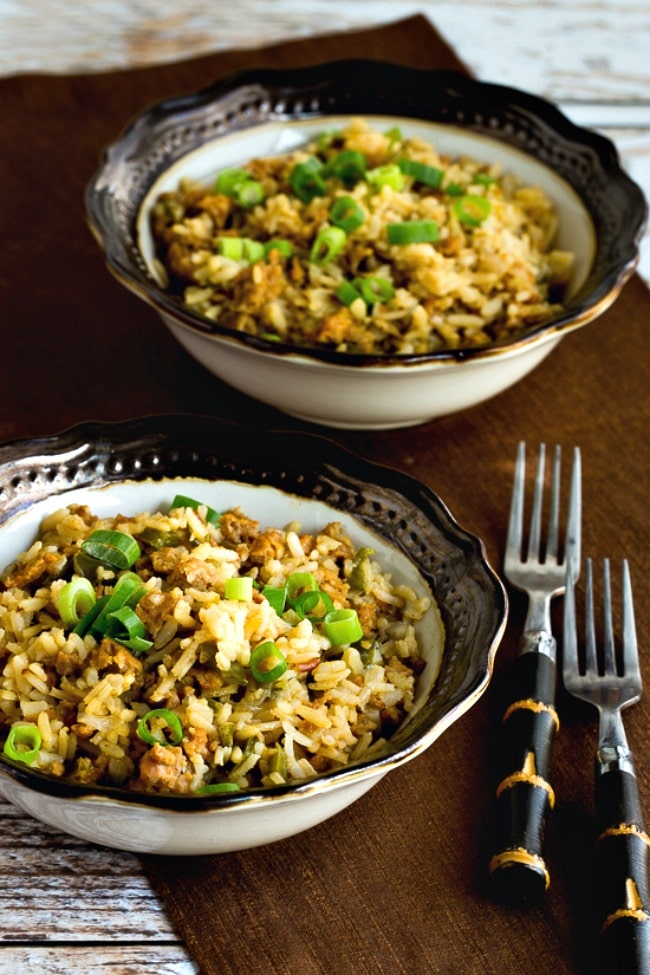 And there's no question that this Slow Cooker Spicy Brown Rice with Sausage and Peppers from Kalyn's Kitchen is one of my favorite slow cooker dinners! This takes less than 30 minutes to get in the slow cooker and cooks in about 2 hours!
More Family-Friendly Slow Cooker Casserole Recipes:
(Visited 7,565 times, 1 visits today)