Here are Cook-All-Day Slow Cooker Soups for those days when you want dinner to cook on the counter while you're busy doing something else! You'll find 20 tasty ideas here to keep you in soup dinners all winter long.
PIN Cook-All-Day Slow Cooker Soups to try some later.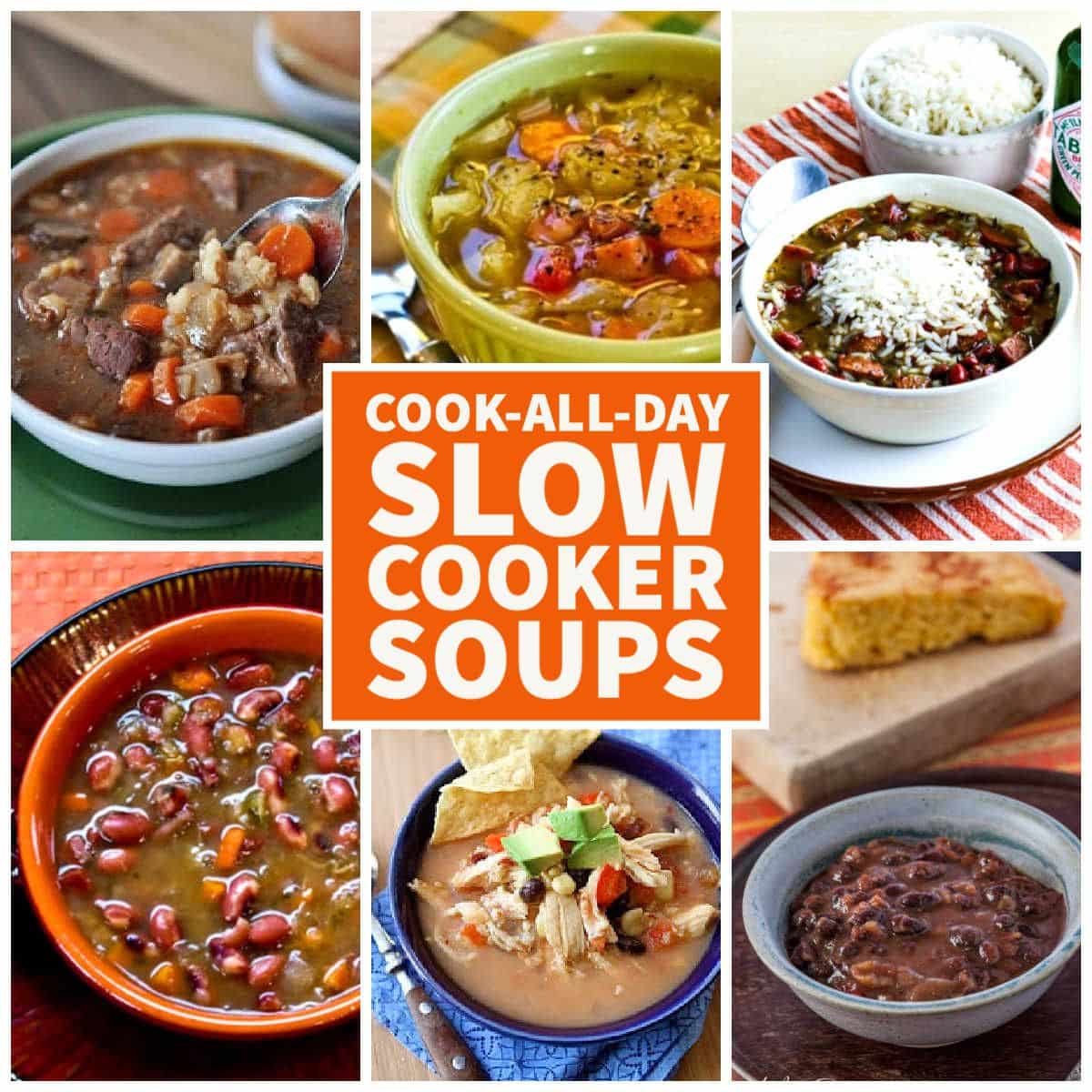 Soup weather is here, and even though I don't like cold weather, having a pot of soup cooking all day in the slow cooker makes me feel happy. And lately I've been noticing more people are using their slow cookers.
Many people love slow cooker recipes that can go into the CrockPot in the morning and cook all day, so I'm updating this delicious assortment of Cook-All-Day Slow Cooker Soups. There are twenty recipes featured here, for plenty of options for everyone who needs recipes that can cook all day.
All these soups have listed cooking times of at least 8 hours, and an hour or two more on low won't hurt. Just think, you can try a new soup recipe once a week all winter long!
What Slow Cooker Soups are featured here?
In this collection you'll find soups with red beans, rice, lentils, sausage, lasagna noodles, chickpeas, chicken, onions, cauliflower, ham, cabbage, beef, barley, turkey, lemon, potatoes, black beans, and more.
How do you get the complete recipe?
Just click any recipe title to see the full recipe on the original blog. All photos are copyrighted to the blog that posted the recipe.
Want Instant Pot Soup Recipes?
Check out The Best Instant Pot Soup Recipes to see tasty soups made in the Instant Pot. Or you can visit Soup or Stew Recipes to see all the soup and stew recipes that have been featured on this site.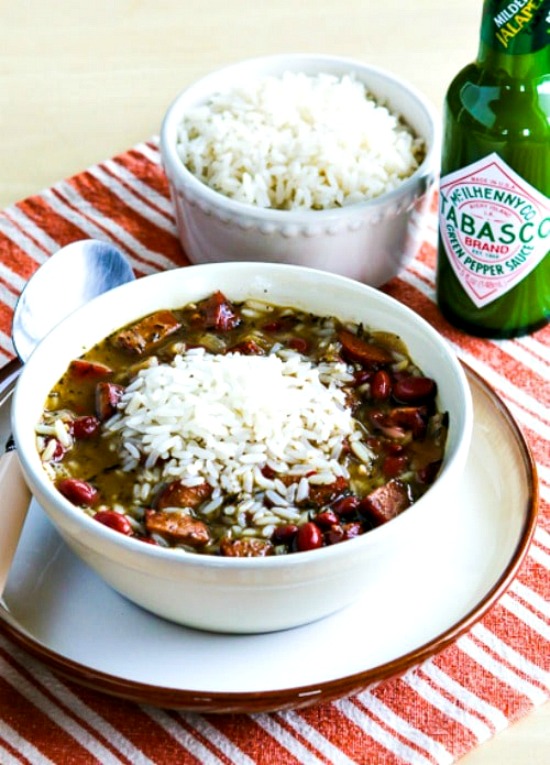 Slow Cooker Red Beans and Rice Soup
from Kalyn's Kitchen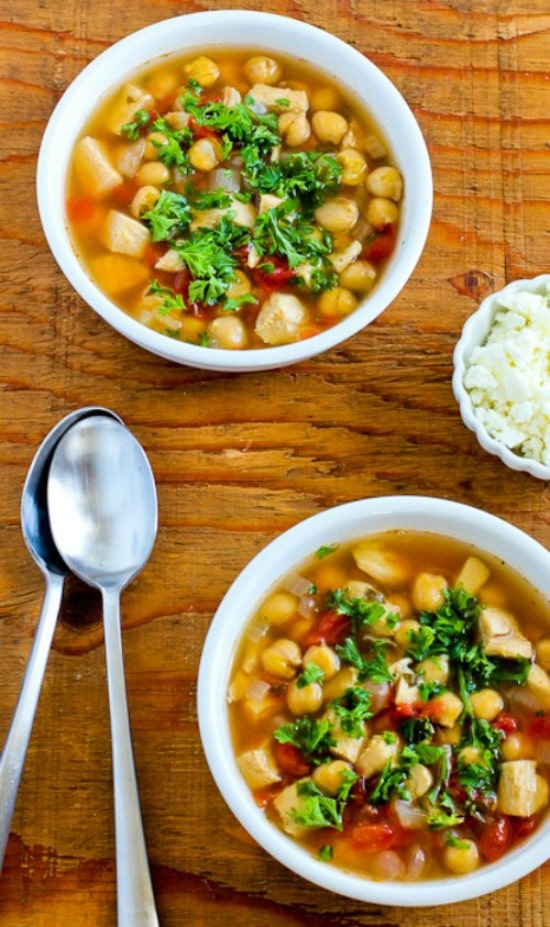 Chicken Chickpea Soup
from Kalyn's Kitchen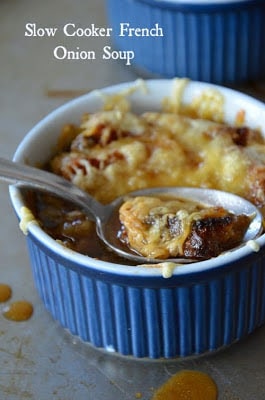 Slow Cooker French Onion Soup
from Mountain Mama Cooks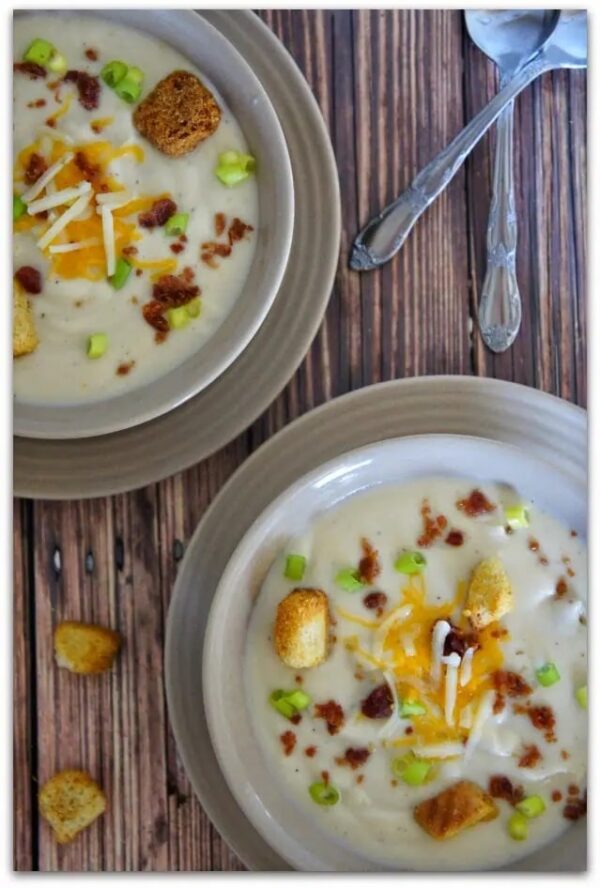 Slow Cooker Zupas Copycat Wisconsin Cauliflower Soup
from 365 Days of Slow + Pressure Cooking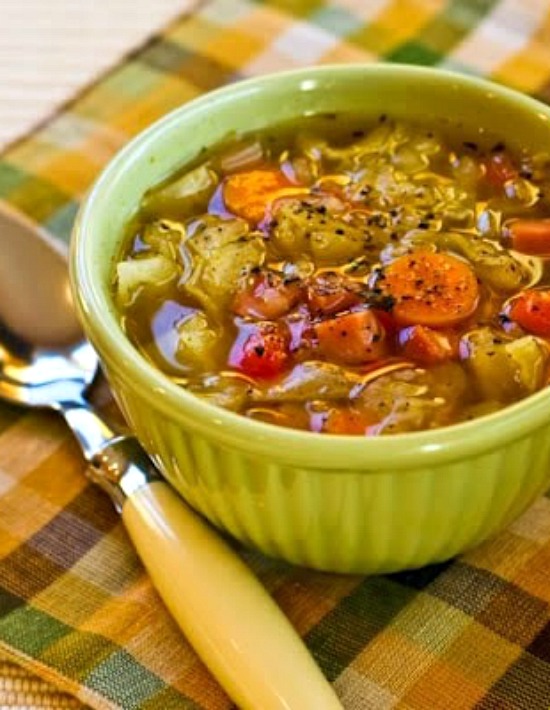 Slow Cooker Ham and Cabbage Soup
from Kalyn's Kitchen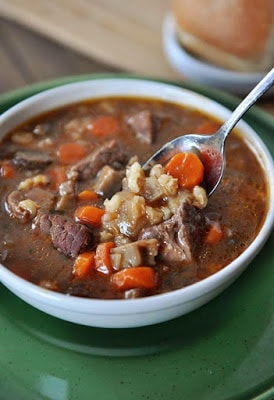 Slow Cooker Beef and Barley Soup
from Mel's Kitchen Cafe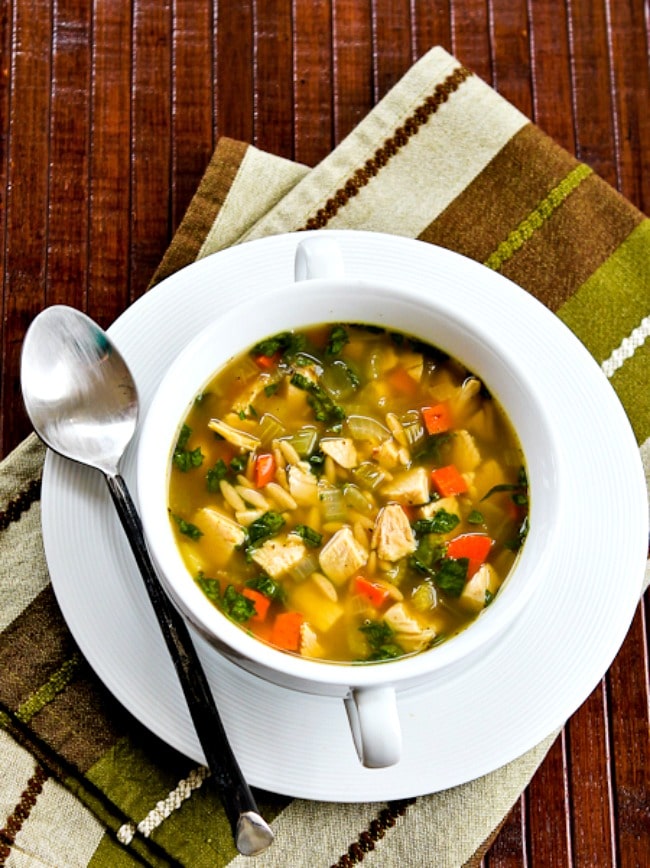 Slow Cooker Turkey Soup with Spinach and Lemon
from Kalyn's Kitchen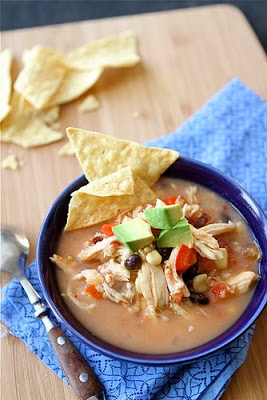 Slow Cooker Chicken Tortilla Soup with Black Beans and Corn
from Cookin' Canuck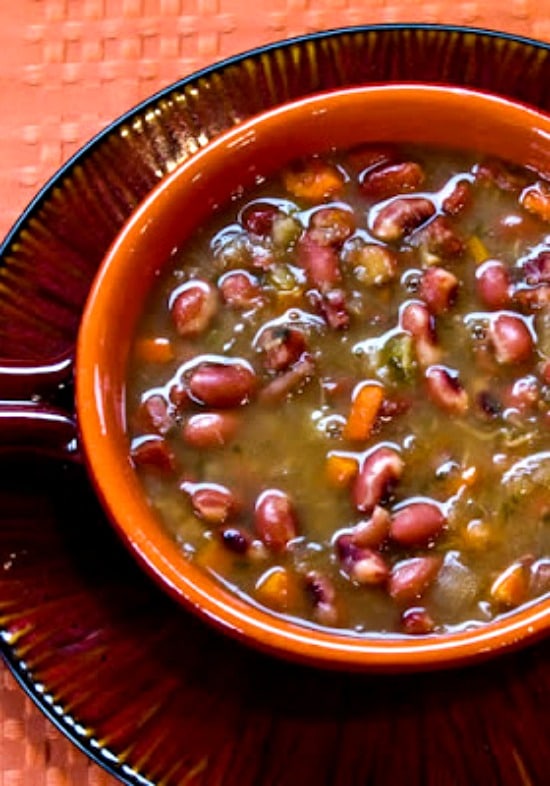 CrockPot Anasazi Bean Soup from Kalyn's Kitchen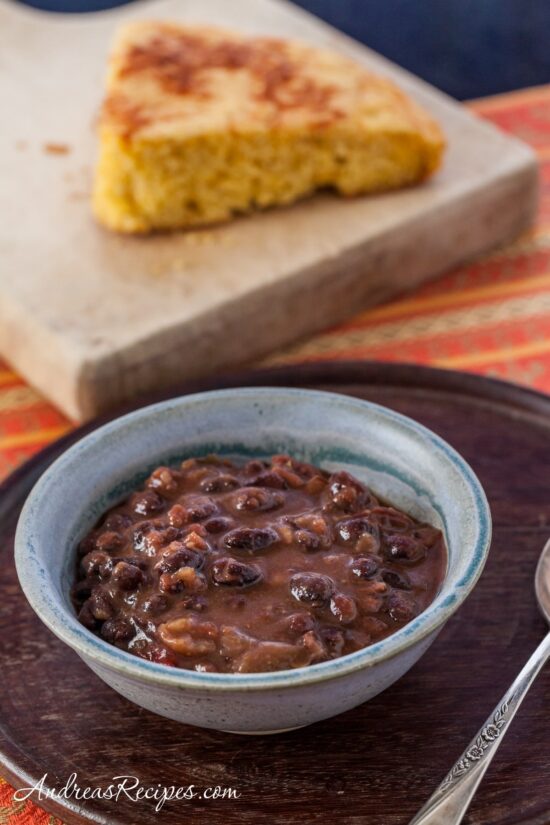 Slow Cooker Black Bean Soup with Five Peppers and Ham
from Andrea Meyers
More Cook-All-Day Slow Cooker Soups: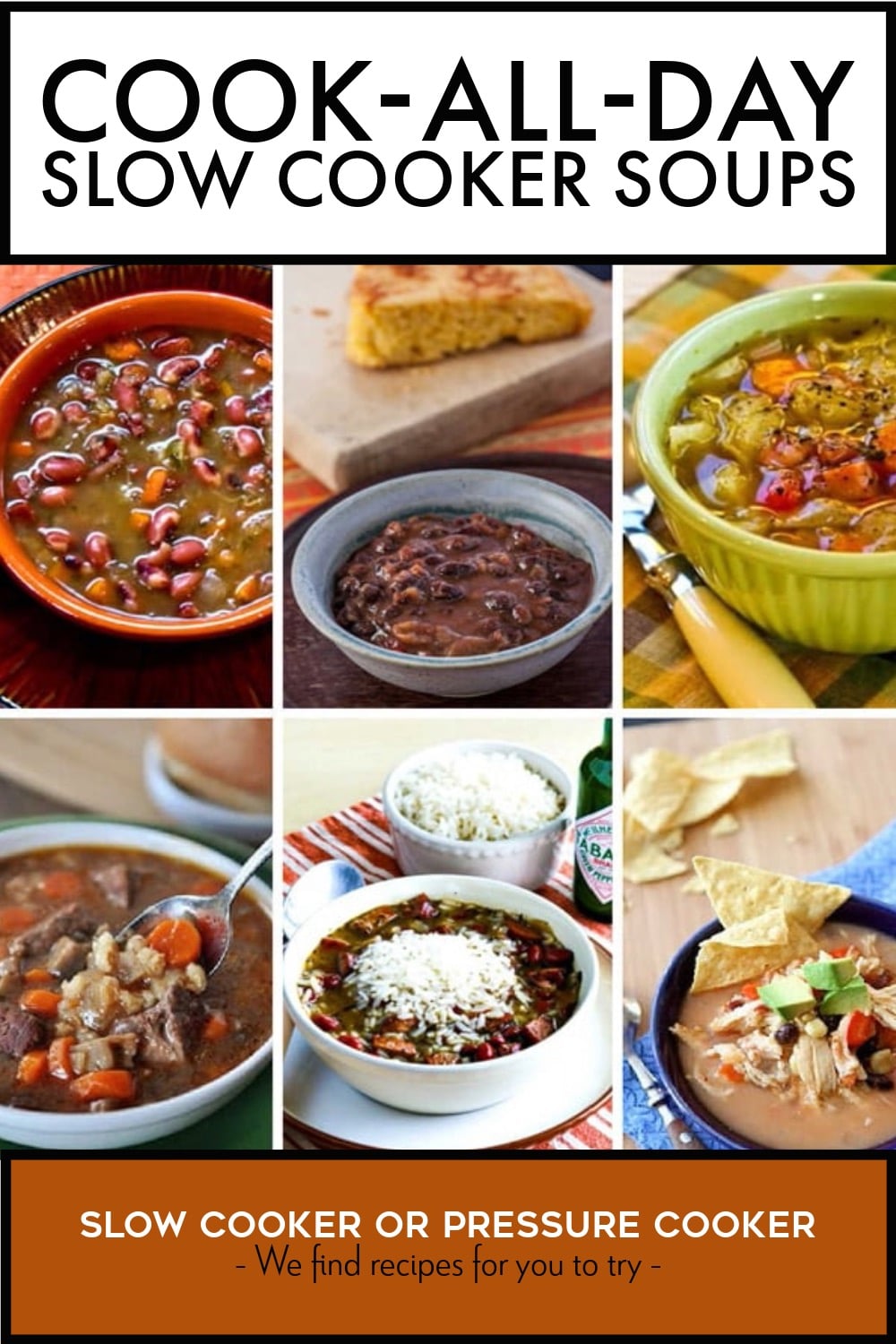 (Visited 9,431 times, 3 visits today)