One of these Black Bean Chili Recipes would be a perfect cold-weather dinner to make in the Instant Pot or slow cooker. And Black Bean Chili for dinner is going to be a hit with most families!
Click here to PIN the recipes for Black Bean Chili!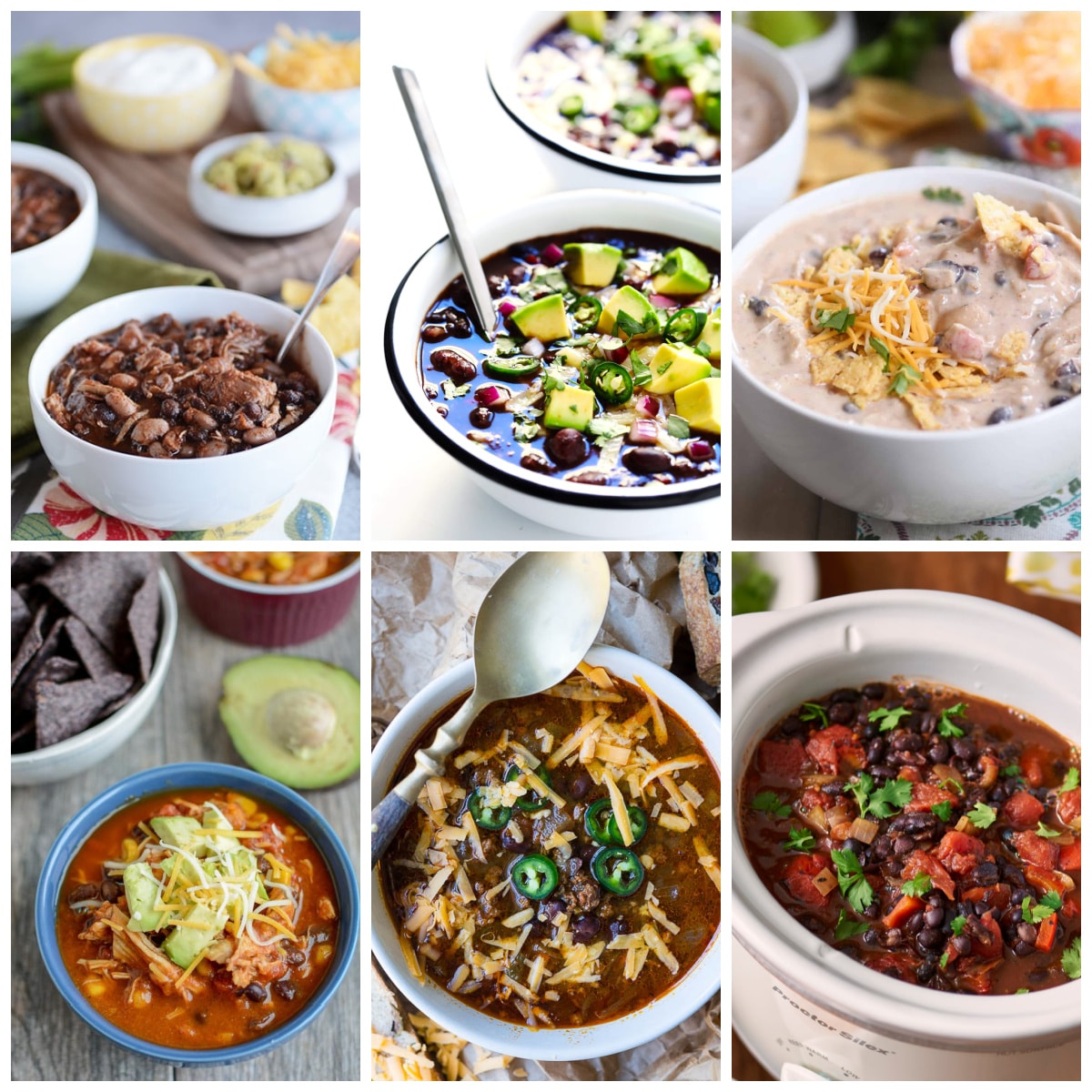 It's definitely starting to be chili weather in most places. So we hope one of these Instant Pot or Slow Cooker Black Bean Chili Recipes are going to make it on to your menu sometime soon. Black Bean Chili is perfect for cold weather and dinner doesn't get much easier than one of these fabulous recipes for black bean chili.
What black bean chili recipes are featured here?
This updated round-up has 12 recipes for black bean chili for you to choose from. You'll find chili recipes with chicken, ground beef, and Chorizo as well as vegetarian and vegan chili recipes. And there are flavor-enhancing ingredients like salsa verde, sweet potatoes, jalapenos, cocoa powder, pumpkin, corn, and even a chili recipe with Frank's Red Hot Sauce. So pull out your Instant Pot or Slow Cooker and make some Black Bean Chili!
How do you get the complete recipe?
Just click any recipe name to see the complete recipe on the original site. All photos are copyrighted to the site that posted the recipe.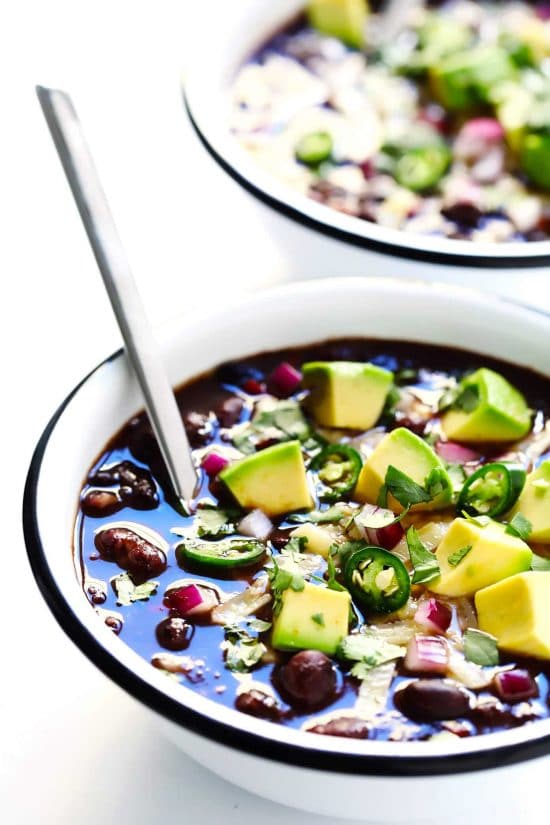 The BEST Black Bean Chili from Gimme Some Oven can be made in the Instant Pot, Slow Cooker, or on the stovetop. This recipe starts with dry (un-soaked) black beans that cook to perfection in less than an hour. Add a few more ingredients, including a jar of salsa verde, and the end result is  a zesty, tangy black bean chili that is crowd-pleasing and naturally gluten-free, vegetarian, and vegan.
Slow Cooker Black Bean Chili from The Kitchn combines black beans, onion, red pepper, tomatoes, a few spices, and cocoa powder, the superstar ingredient that gives a deep, rich, hearty flavor to this meat-free chili. Cook on the LOW setting in the slow cooker until  the beans are tender, 8 to 10 hours.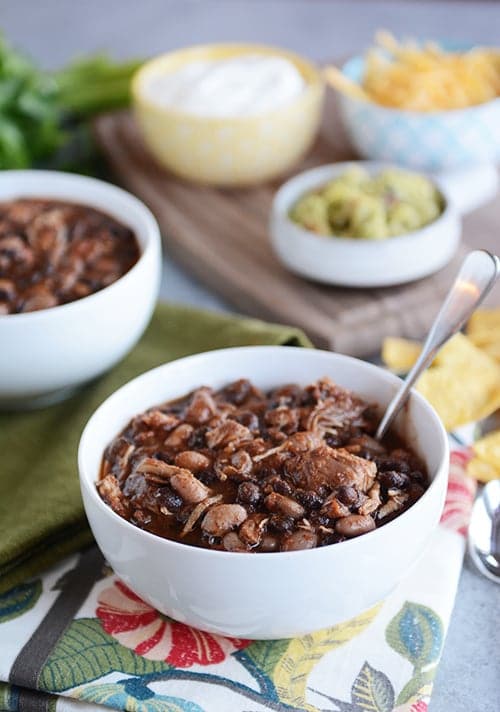 Mel from Mel's Kitchen Cafe says this Pressure Cooker Chicken and Black Bean Chili is one of the best things she's made throughout years of pressure cooking.  And not only that, it's ridiculously fast – even using dried beans. There is no pre-cooking and not a lot of advanced prep either–just dump in all the ingredients and let the pressure cooker go to town."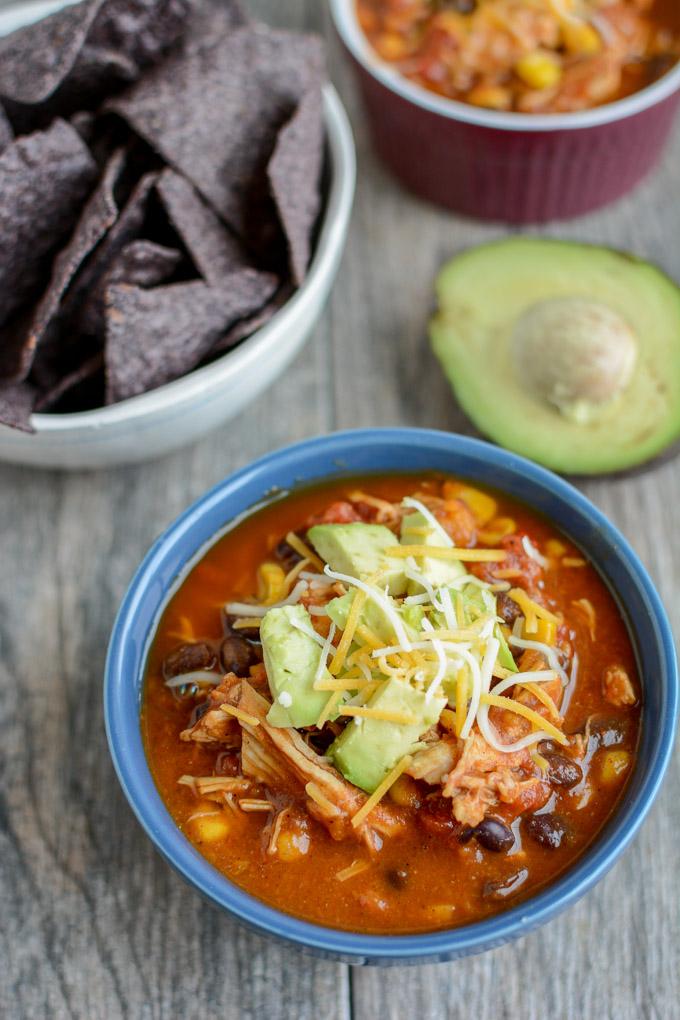 Sweet Potato Chicken Chili from The Lean Green Bean can be made in the Instant Pot or the Slow Cooker, and this tasty-looking recipe includes a lot of variations.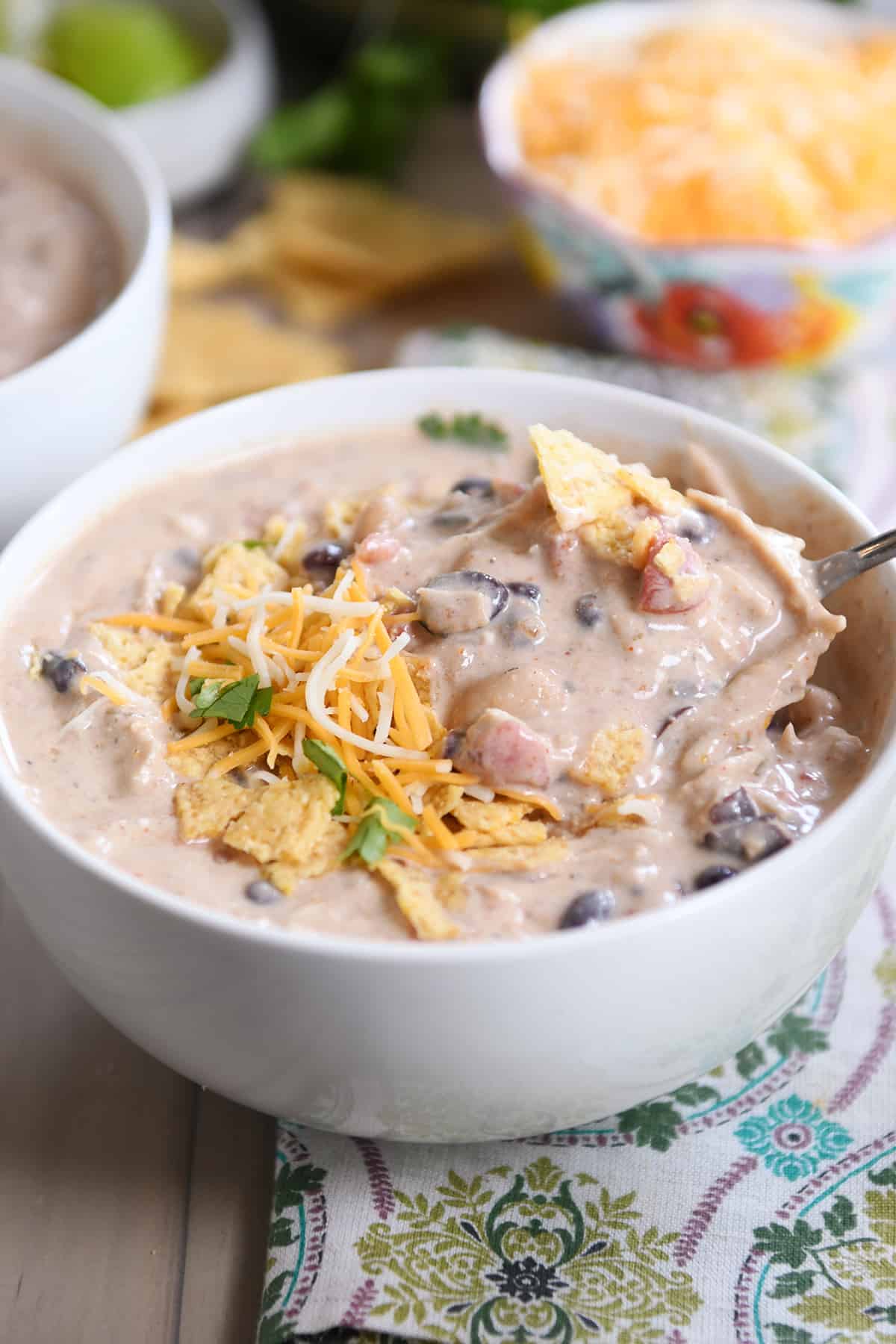 Instant Pot White Chicken Black Bean Chili from Mel's Kitchen Cafe can also be made in the slow cooker, and don't you think that sounds amazing!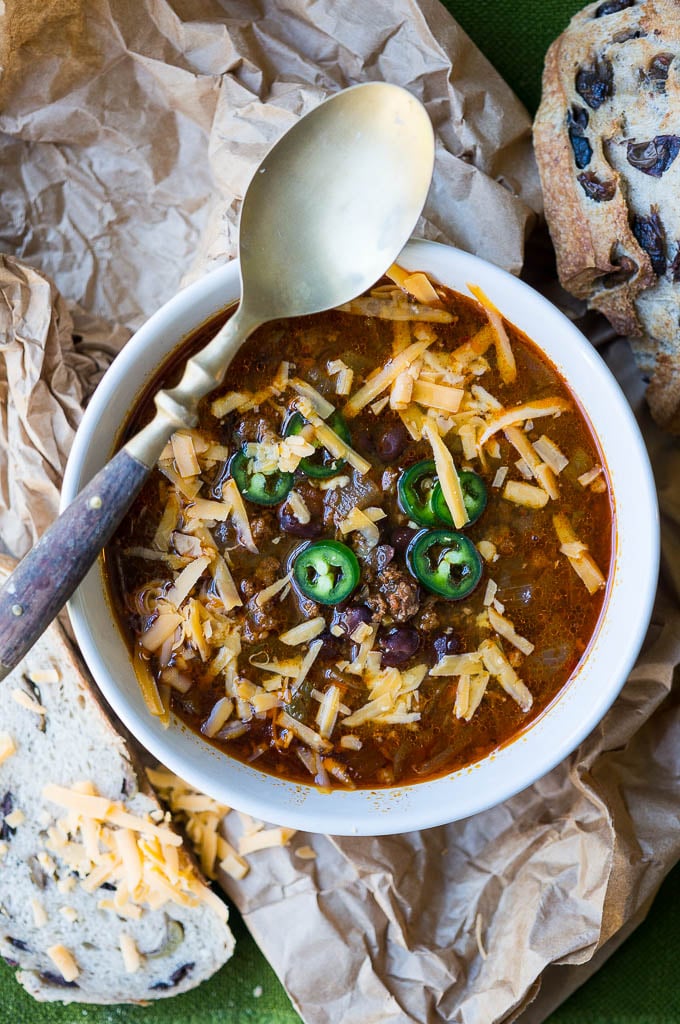 I love the idea of adding spicy Chorizo to chili and this Pressure Cooker Mexican Chorizo Black Bean Chili from Kitschen Cat sounds delicious!
More Black Bean Chili Recipes to Try:
CrockPot Chicken Taco Chili from Skinnytaste
Slow Cooker Pumpkin Black Bean Chili from Simple Nourished Living
Instant Pot Vegetarian Spicy Black Bean Chili with Greens from Letty's Kitchen
CrockPot Buffalo Chicken and Black Bean Chili from Funny is Family
Simple Instant Pot Vegan Black Bean Chili from Kitchen Treaty
Southwestern Black Bean Chili from Boulder Locavore
More Beans in the Slow Cooker or Instant Pot:
Use Beans and Legumes to see all the slow cooker or Instant Pot bean recipes.
The BEST Instant Pot Chili Recipes
Instant Pot or Slow Cooker Black Beans and Rice Recipes
(Visited 1,646 times, 1 visits today)