Slow-Cooked Sweet Barbacoa Pork is a great crockpot dinner, and if you like the Cafe Rio Sweet Pork, you'll love this lighter version. I think this looks perfect for Taco Tuesday!
Click Here to see The BEST Instant Pot or Pressure Cooker Pork Carnitas
Click Here to see The BEST Slow Cooker Pork Tacos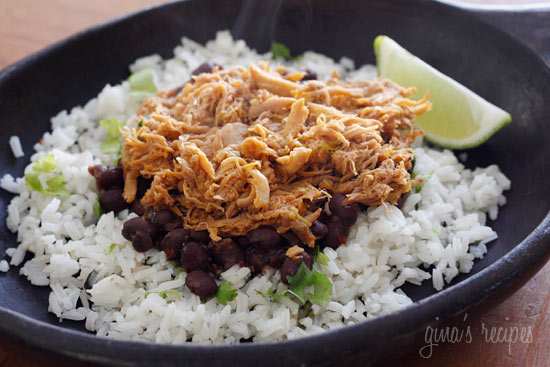 This recipe for Slow Cooked Cafe Rio Style Sweet Barbacoa Pork from Skinnytaste sounds amazing and is one that Gina created when she got requests from readers to try to create a healthier version of Cafe Rio's Sweet Pork. Gina admits she has never eaten at Cafe Rio, but she looked at lots of copycat recipes to come up with this version which she says was a big hit with her family. She gives two suggestions for how to serve it, and both look good!
My family has a lot of avid Cafe Rio sweet pork fans, so I'll definitely be sharing this with them! (And Coke Zero is not really a "from-scratch" ingredient, but I couldn't resist featuring this one.)
Ingredients for this CrockPot Recipe:
pork loin roast
salt
pepper
garlic powder
Coke Zero
brown sugar
water
Coke Zero
sliced green chilies
tomato sauce
Chipotle chile in Adobo
garlic powder
cumin
Chipotle Chile powder
salt
pepper
brown sugar
Get the Complete Recipe for Slow Cooked Sweet Barbacoa Pork from Skinnytaste.
Check out Pressure Cooker Cafe Rio Sweet Pork Tostadas from Pressure Cooking Today if you prefer that method!
(Visited 752 times, 1 visits today)