Even when you're watching carbs, you can get that Mexican Food fix with these Low-Carb Mexican Food Dinners to make in the Instant Pot! There are 20 amazing Mexican dinners here, and a few of these have slow cooker options as well. 
PIN the Low-Carb Mexican Food to try some recipes later!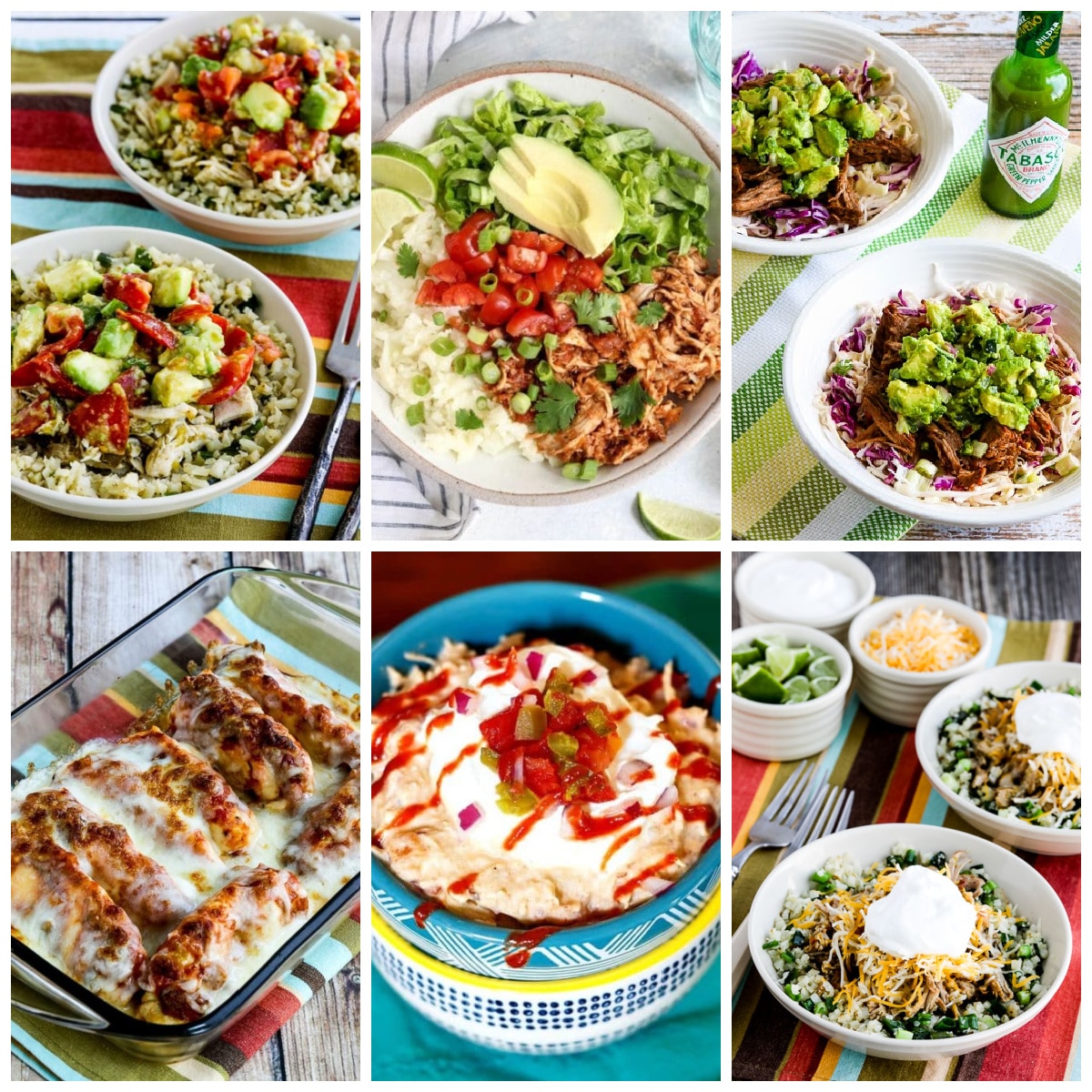 I know some people are always looking for a good excuse to make Mexican food! And this round-up has Low-Carb Mexican Food in the Instant Pot so if you're a Mexican food fan who tries to eat low-carb, you'll definitely find some tasty ideas here!
I think some of the best Instant Pot recipes on my main blog Kalyn's Kitchen are the ones with Mexican flavors, so I've included quite a few of my own recipes in this round-up. And the ones from other blogs are all dishes I would love to try as well. I say, let's have more Mexican food for dinner, what do you think about that?
What kind of Low-Carb Mexican Food is included here?
This collection has low-carb Mexican chicken, beef, and pork with a variety of seasonings. There are bowl meal, tacos, fajitas and more, so pick a recipe and get your Mexican food fix!
How to you get the complete recipe?
Just click or tap any recipe title to see the complete recipe on the original blog. All photos are copyrighted to the blog that posted the recipe.
More Low-Carb Mexican Food Options: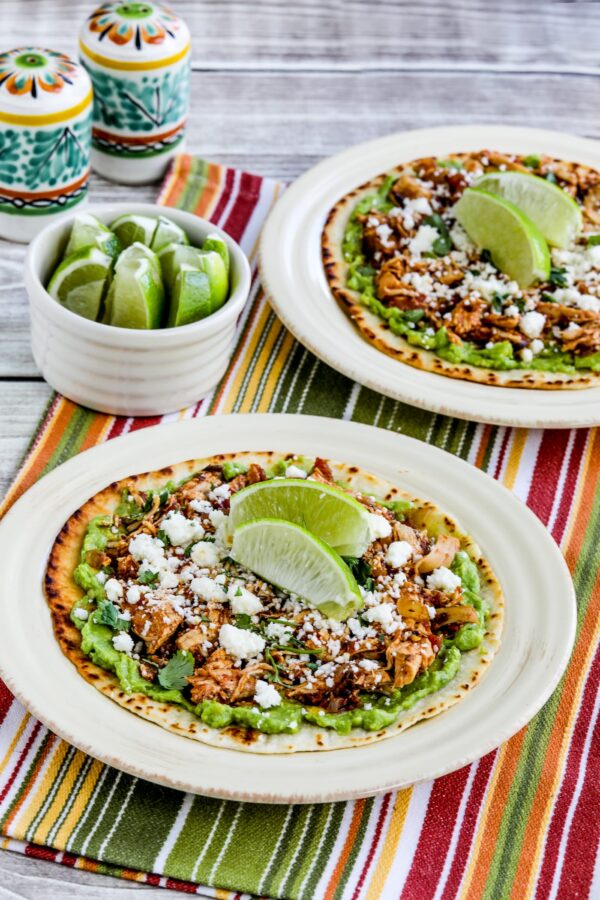 Instant Pot Chicken Tinga from Kalyn's Kitchen is a dish from the Puebla region of Mexico, and when I went there and tried authentic Chicken Tinga I thought my recipe really captured the flavor!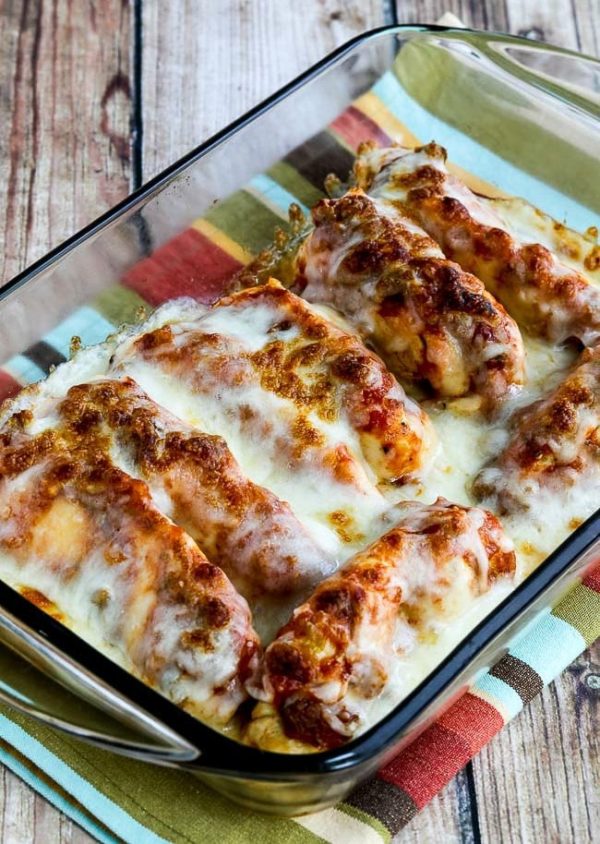 This Instant Pot Salsa Chicken from Kalyn's Kitchen was inspired by the Slow Cooker Salsa Chicken that's been so hugely popular on my blog! I love this recipe for a quick and easy dinner.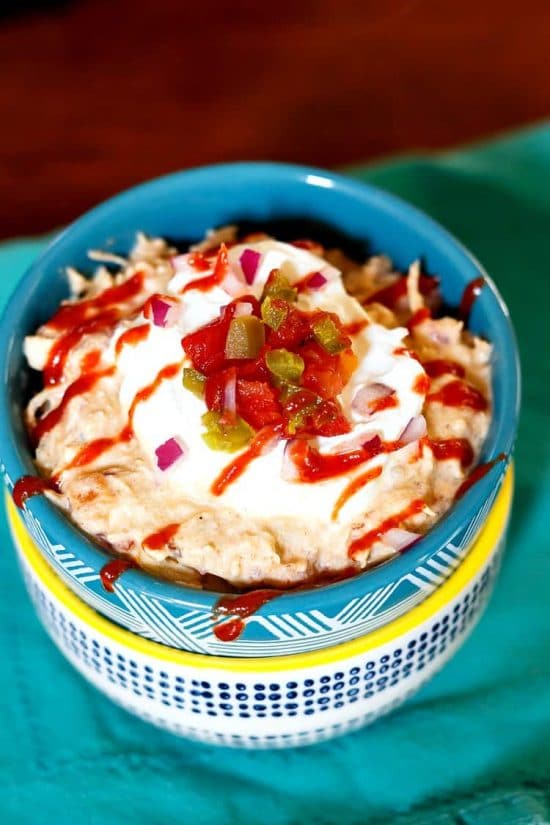 I'm sure you've heard of Crack Chicken, but this Instant Pot Keto Crack Chicken, Mexican Style from Pastry Chef Online goes in a whole different direction, and I think this sounds amazing!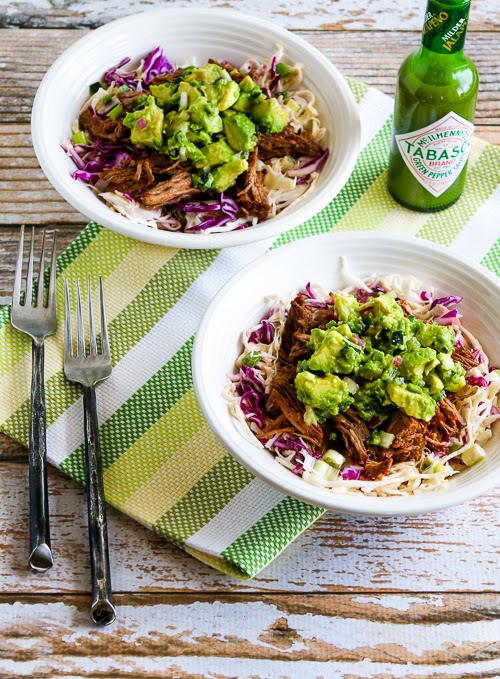 Green Chile Shredded Beef Cabbage Bowl from Kalyn's Kitchen can be made in the slow cooker or the Instant Pot, but please don't skip the tasty avocado salsa! And I love plenty of Green Tabasco Sauce on mine as well.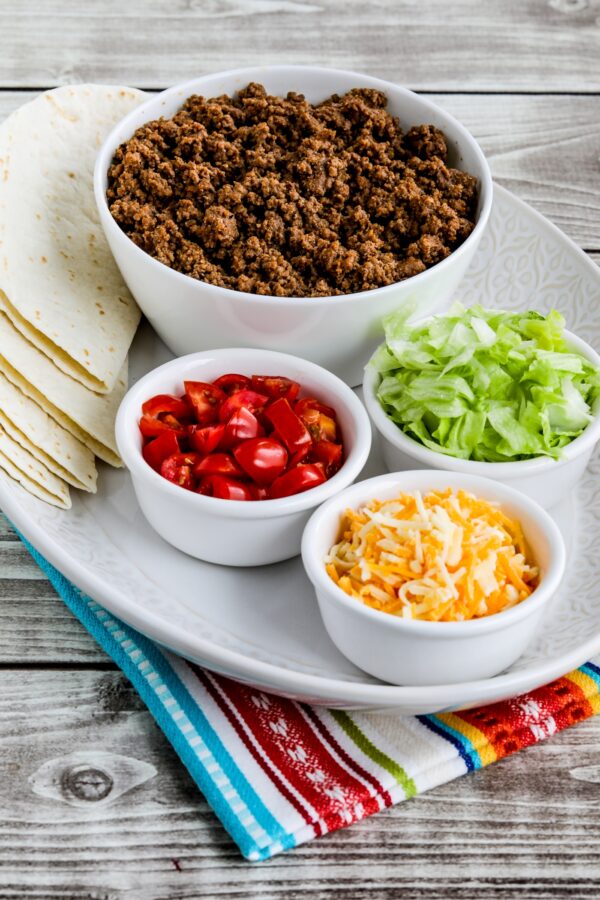 Instant Pot Taco Meat from Kalyn's Kitchen is perfect for making into tacos, taco salad, burritos, or tostadas!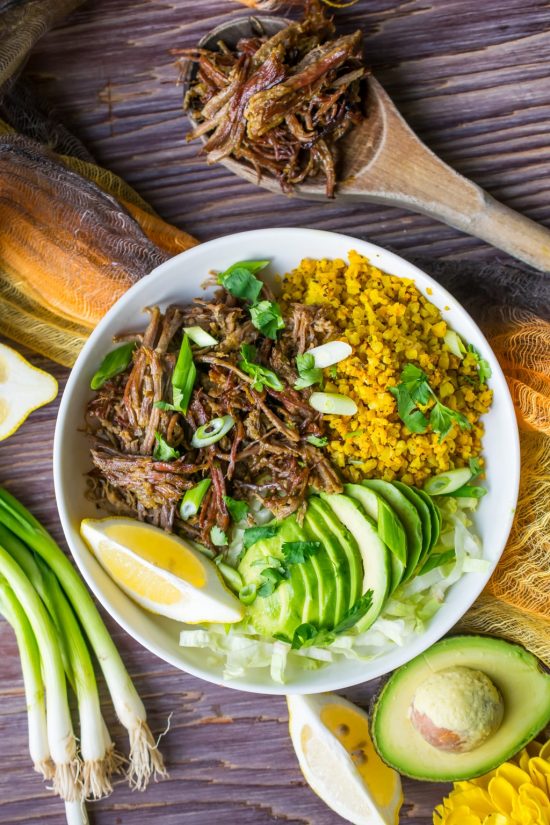 Instant Pot Brisket Taco Bowls from 40 Aprons use cauliflower rice, and this dish has so many good flavors going on!
The spicy meat from this Instant Pot Southwestern Pot Roast from Kalyn's Kitchen is perfect to use in low-carb tortillas for tacos or burritos, or eat it plain if you prefer. There's also a recipe for Slow Cooker Southwestern Pot Roast if you prefer that method!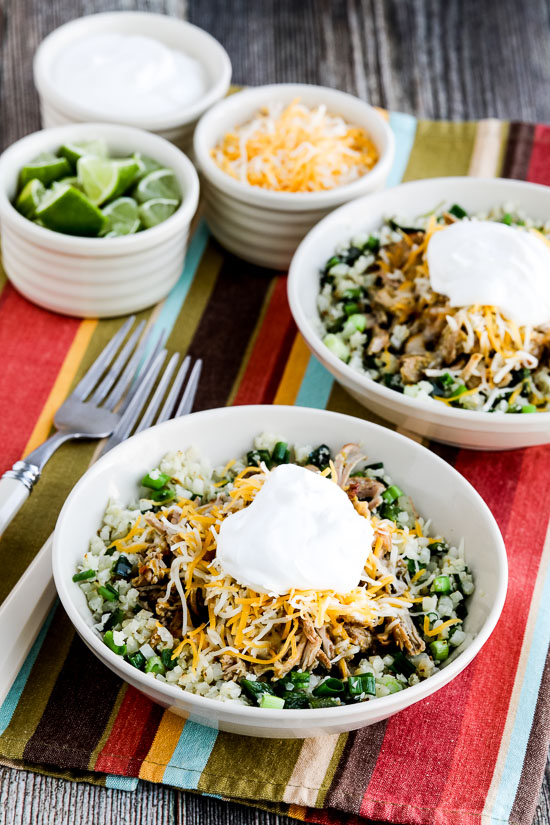 This Green Chile Pork Taco Bowl from Kalyn's Kitchen also has instructions for making the spicy pork in the slow cooker if you prefer. And as you can see, I like this with plenty of grated cheese and sour cream, but you can omit those if you want to save some carbs.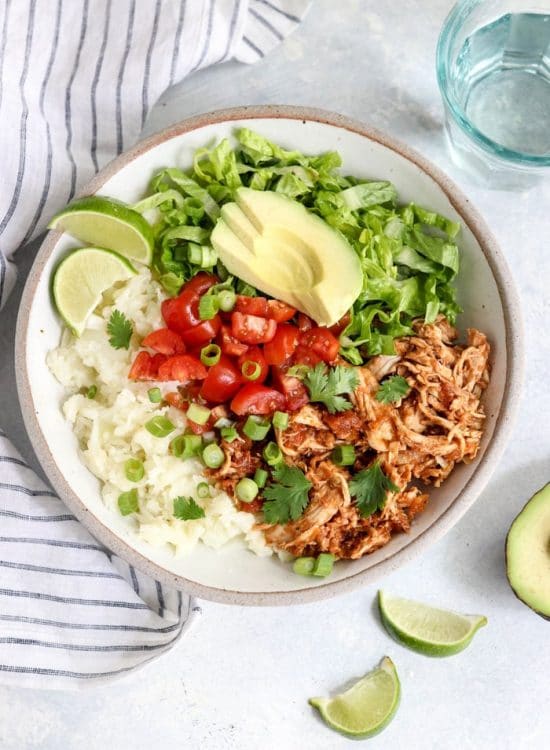 Instant Pot Chicken Burrito Bowls from Detoxinista also use cauliflower rice, and this recipe is low-carb and Whole 30. And it's all cooked in one pot, using the "pot in pot" method; I am intrigued!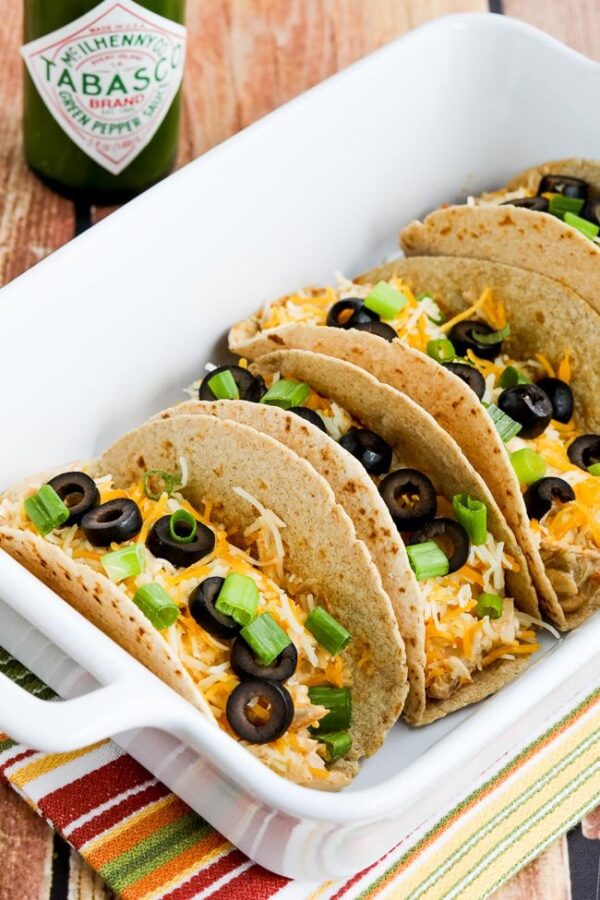 Instant Pot Cheesy Chicken Tacos from Kalyn's Kitchen have seasoned shredded chicken combined with cream cheese and cheese for a dinner the whole family will enjoy and this is low in carbs if you use low-carb tortillas!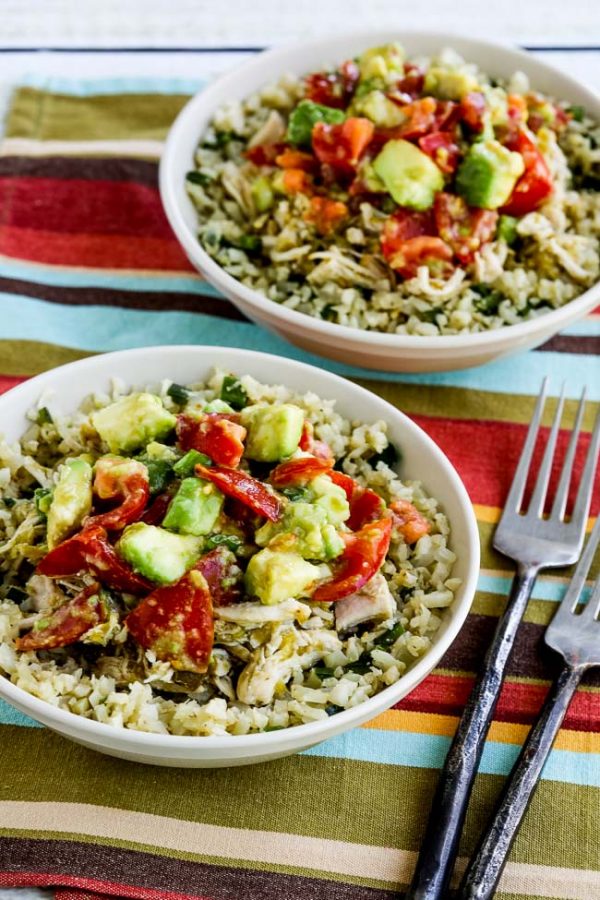 Anyone who likes Green Chile Chicken is going to love this Green Chile Chicken Burrito Bowl from Kalyn's Kitchen! I'm a huge fan of the tomato-avocado salsa used here, but use any toppings you'd like for the tasty chicken burrito bowl.
More Low-Carb Mexican Food to Try:
More Low-Carb Instant Pot Dinners: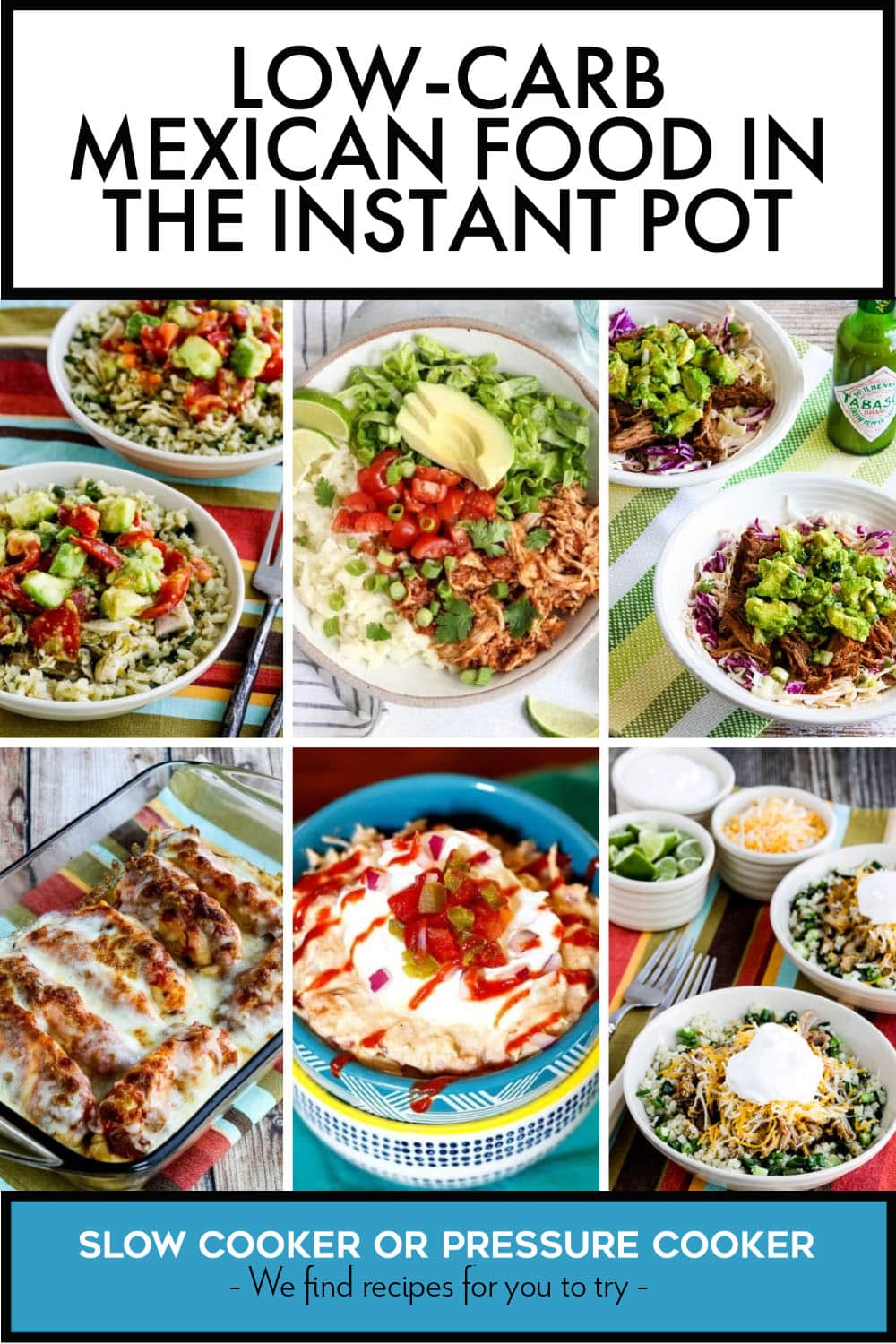 (Visited 7,449 times, 1 visits today)