Here are Four Tasty Recipes for Spicy Mexican Shredded Beef to help you shake up your Taco Tuesday menu; pick the Instant Pot or the Slow Cooker!  
Click to PIN Four Tasty Recipes for Spicy Mexican Shredded Beef!
Click here to see The BEST Instant Pot Mexican Food Recipes!
Spicy Shredded Mexican Beef can be the start of so many tasty Taco Tuesday dinners, and today we're sharing Four Tasty Recipes for Spicy Mexican Shredded Beef, with options for the Instant Pot or the Slow Cooker! And a few of these recipes can even be made either way if you really want a recipe that's flexible!
And the beauty of making a versatile recipe like spicy shredded beef is that every family member can use the taco wrapping and taco topping that they prefer. You can serve this spicy beef in tortillas, in low-carb tortillas, or as a lettuce wrap, and top the spicy beef with cheese, salsa, sour cream, avocado, or even a think-outside-the-box topping like radish slaw!
All photos are copyrighted to the blog that posted the recipe. Just click the recipe title under any photo to see the complete recipe on the original blog. And enjoy!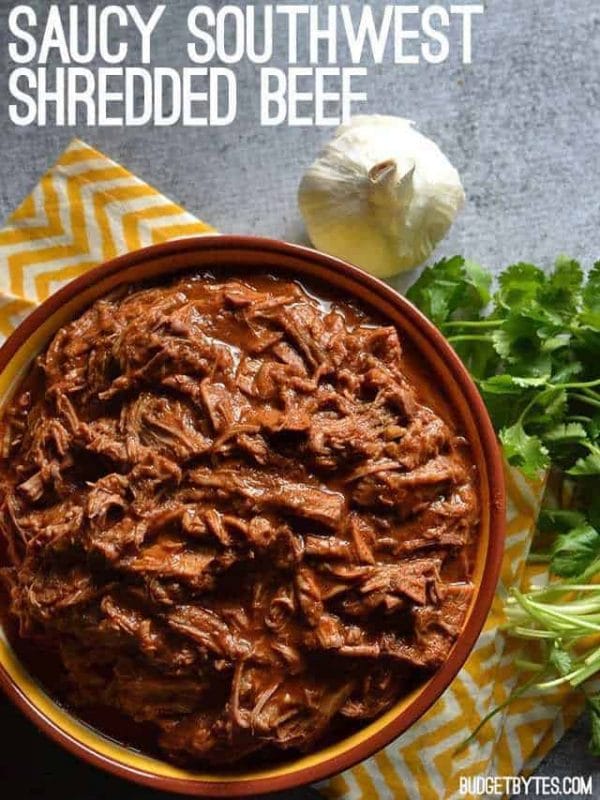 Saucy Southwest Shredded Beef from Budget Bytes is an easy slow cooker recipe that sounds easy and tasty, and Beth says this spicy beef is good in tacos, burritos, and burrito bowls! Omit the tiny bit of cornstarch and brown sugar to make this even lower in carbs if you prefer.
Instant Pot Low-Carb Shredded Beef Street Tacos from Kalyn's Kitchen are a fun dinner idea; family members who aren't radish fans can use any taco toppings they prefer.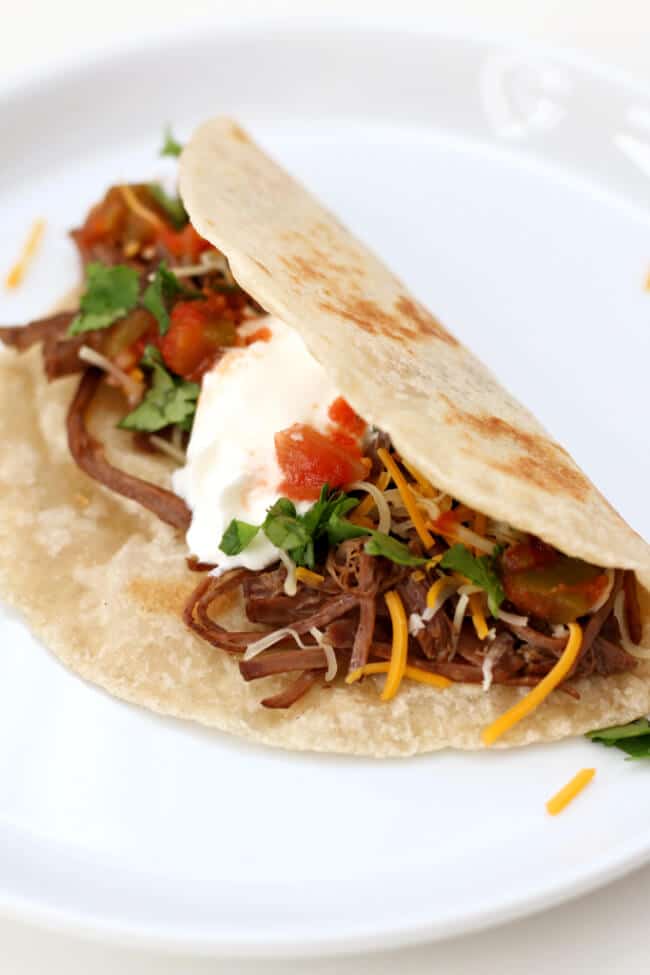 Slow Cooker or Instant Pot Beef Barbacoa from 365 Days of Slow + Pressure Cooking looks and sounds amazing; this would be perfect for a kid-friendly dinner idea! And if you use low-carb tortillas this is a perfect low-carb dinner idea.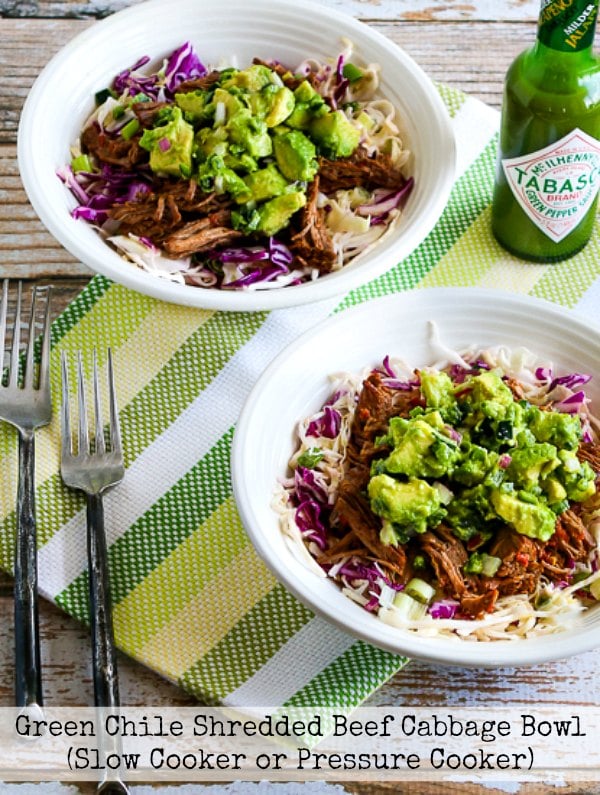 Low-Carb Green Chile Shredded Beef Cabbage Bowl from Kalyn's Kitchen has options to make it in the slow cooker or the Instant Pot, so take your choice. This is great for a low-carb bowl meal, but please don't skip the avocado salsa!
(Visited 1,254 times, 1 visits today)