These Vegetarian Baked Beans Recipes will be the perfect addition to your summer meal if you want baked beans but don't want meat! And the tasty baked beans are made in the slow cooker or the Instant Pot, so they won't heat up the kitchen!
PIN Vegetarian Baked Beans to try some later!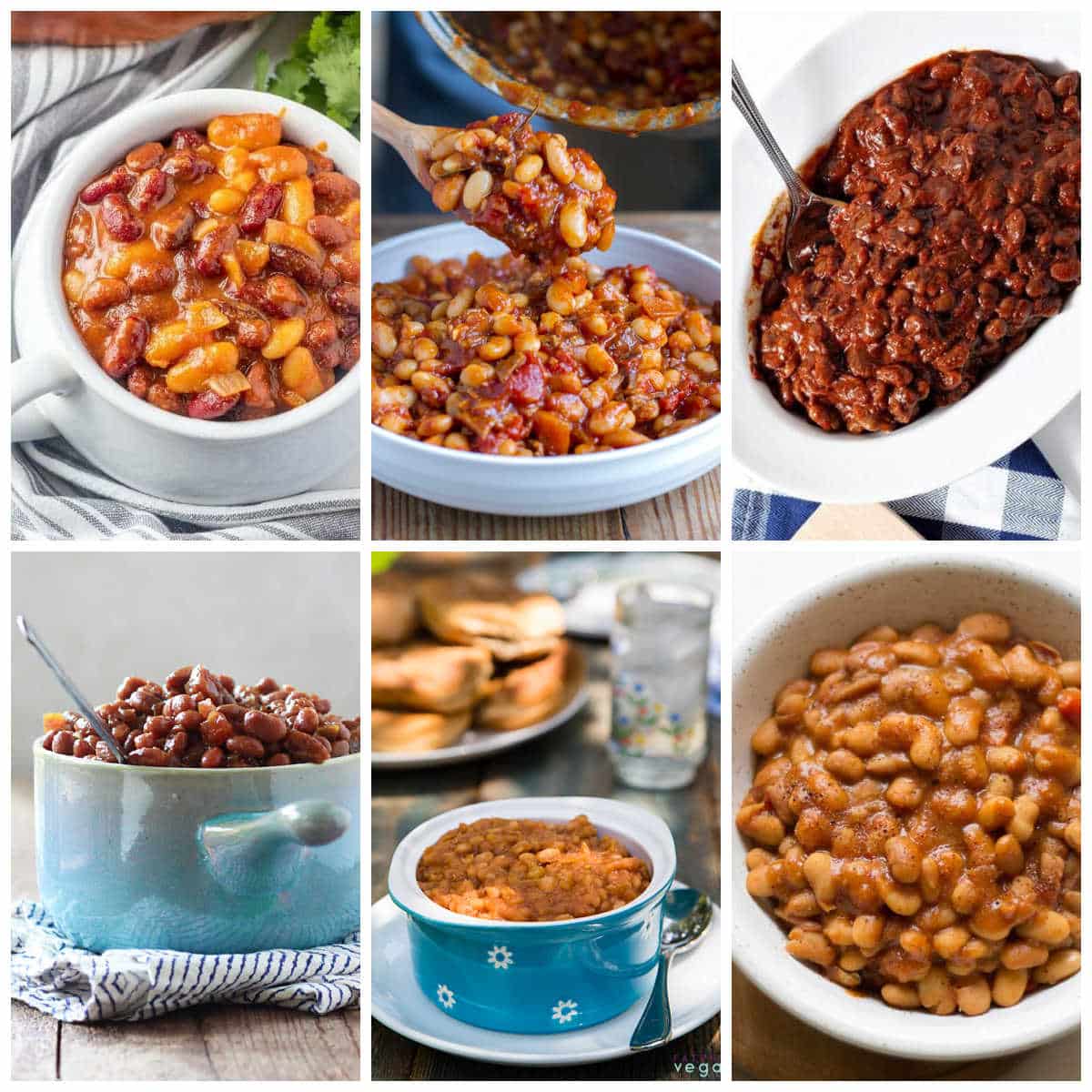 It's summer, and that means that lots of people who love to cook with the slow cooker or Instant Pot are making baked beans! This site has round-ups for Instant Pot or Baked Beans and Slow Cooker Baked Beans, but this collection of Vegetarian Baked Beans is for everyone who wants baked beans without meat.
Vegetarian Baked Beans are a perfect side dish for any kind of plant based meal, and each one of these recipes has some fun and interesting ingredients that are adding flavor to the beans.
And this round-up has 14 different recipes for vegetarian baked beans, and every recipe will produce perfectly cooked beans, with sweet, savory, and smokey flavors accomplished without using meat!
How do you get the complete recipe?
Just click any recipe name to see the complete recipe on the site that posted the recipe. All photos are copyrighted to the site that posted the recipe.
Instant Pot Baked Beans from Instant Pot Eats have two secret ingredients that add amazing flavor!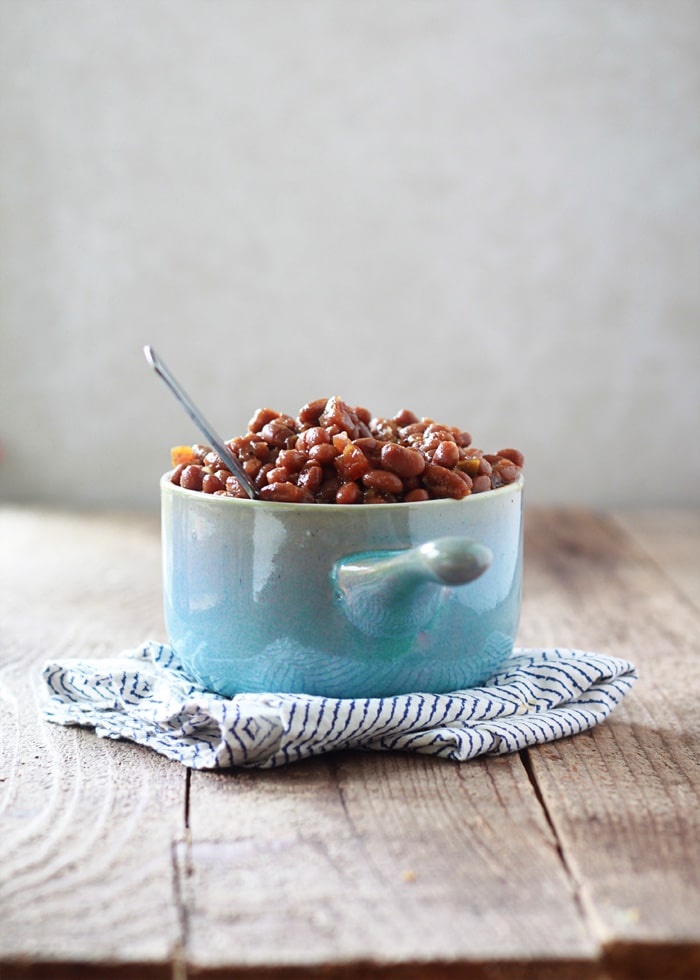 Slow Cooker Vegetarian Boston Baked Beans from Kitchen Treaty are called "You'll Never Miss the Bacon Baked Beans!"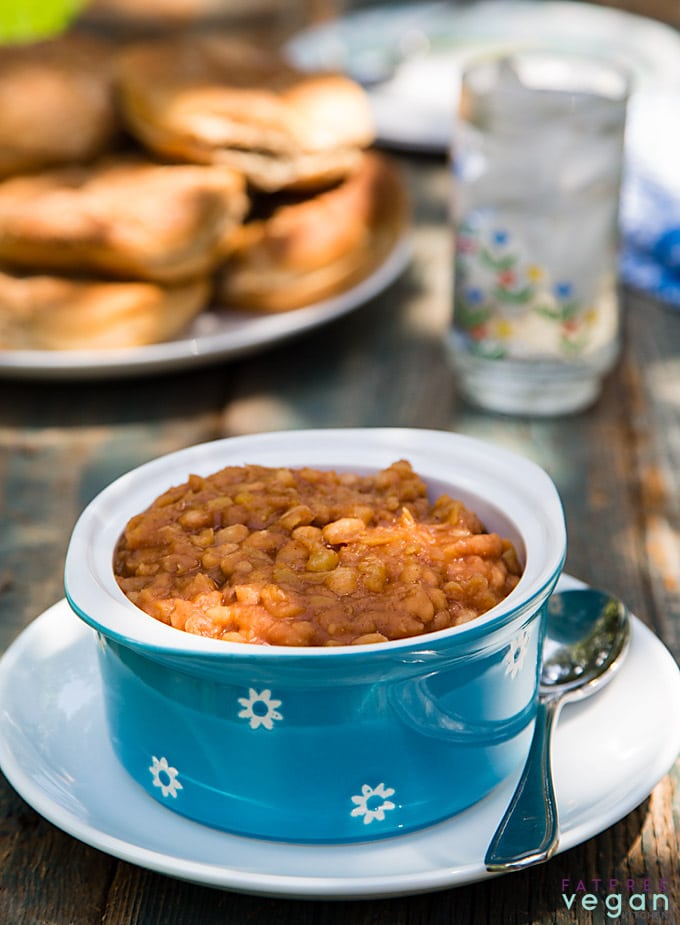 Hawaiian Baked Beans in the Instant Pot from Fat Free Vegan Kitchen has crushed pineapple of course, plus lots of other tasty flavor-enhancing ingredients!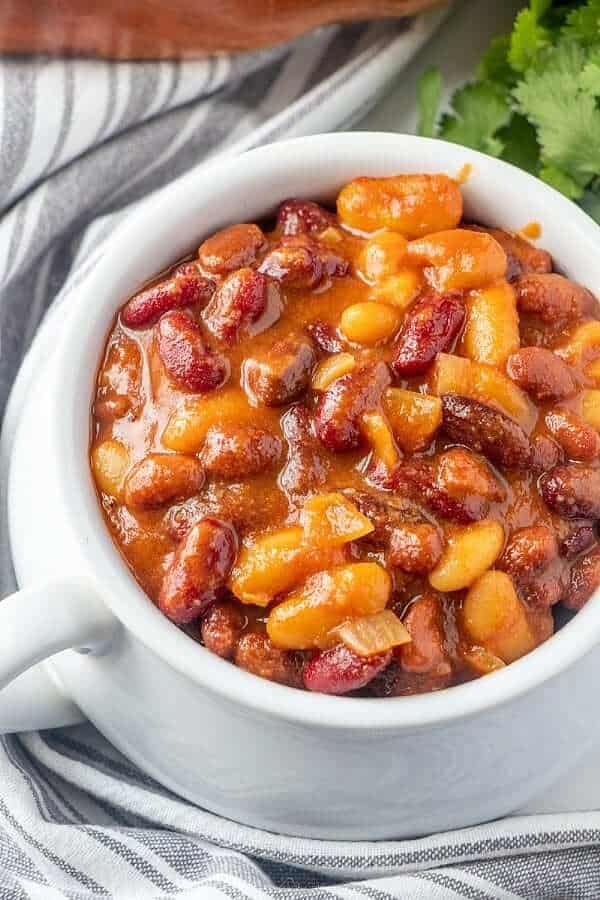 Vegetarian Baked Beans from the Crock Pot from Vegan in the Freezer use three kinds of beans and the perfect seasonings.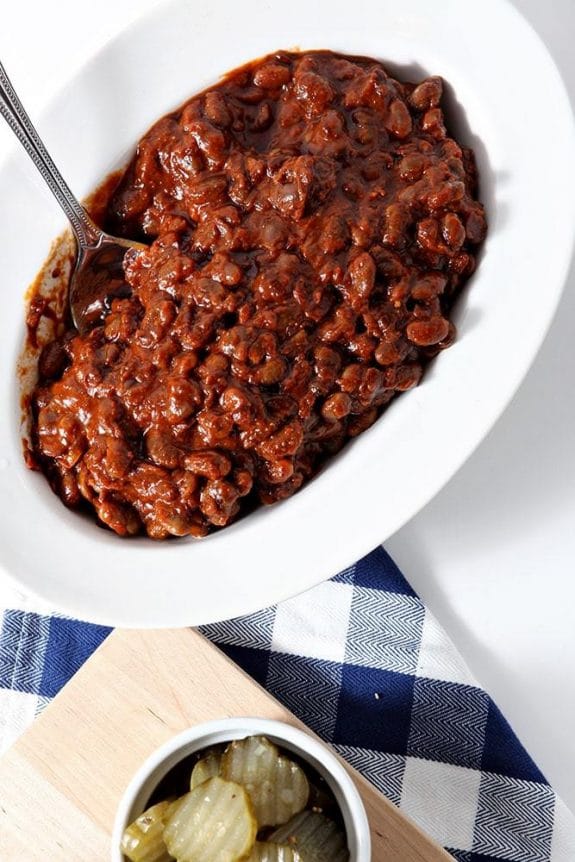 These perfect Instant Pot Baked Beans from Julie's Eats and Treats are the best side dish to compliment any meal! Check the recipe to see all the flavor-enhancing ingredients that go into this recipe.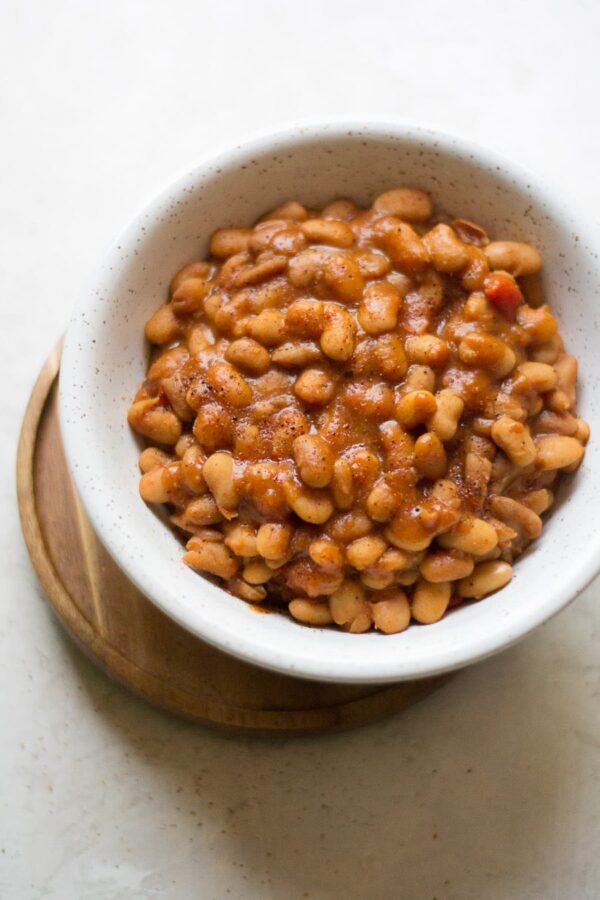 Instant Pot Vegan Baked Beans from Sarcastic Cooking have onions, red pepper, molasses, ketchup, mustard, and a whole slew of spices to give them great flavor.
More tasty Baked Beans  in the Slow Cooker or Instant Pot:
Pressure Cooker Pima Baked Beans from The Perfect Pantry
Slow Cooker Moroccan Baked Beans from Simple Nourished Living
Brown Sugar Baked Beans from Skinnytaste
Slow Cooker Boston Baked Beans from The Lemon Bowl
Instant Pot Baked Beans from Two Sleevers
Slow Cooker Vegetarian Chipotle Barbecue Beans from The Perfect Pantry
Healthy Baked Beans from The Simple Veganista
Slow Cooker Vegan Fiesta Baked Beans from 365 Days of Slow + Pressure Cooking
(Visited 2,302 times, 1 visits today)