Here are 12 amazing recipes to help you make Instant Pot Korean Beef at home, and all the recipes are filled with spicy flavor!
PIN the Korean Beef recipes to try some later!
These recipes for Instant Pot Korean Beef are for everyone who's tried Korean dishes in a restaurant or from a food cart and would like to try making Korean food at home!
And although some of the recipes may not be that authentically Korean, there are a couple of options here from a blogger who's a Korean-American mom, so you know those are definitely the real deal. And there are a wide variety of recipes featured here with beef and Korean flavors!
What Korean Beef Recipes are featured here?
This collection includes Instant Pot recipes for the type of Korean BBQ Beef called Bulgogi and Korean Beef served in Bibimbap. There are also Korean Beef recipes served in bowls or over rice and Korean Braised Short Ribs. There are twelve different Instant Pot recipes here with amazing Korean flavors!
How do you get the complete recipe?
Just click any recipe name to see the complete recipe on that site. All photos are copyrighted to the site that posted the recipe.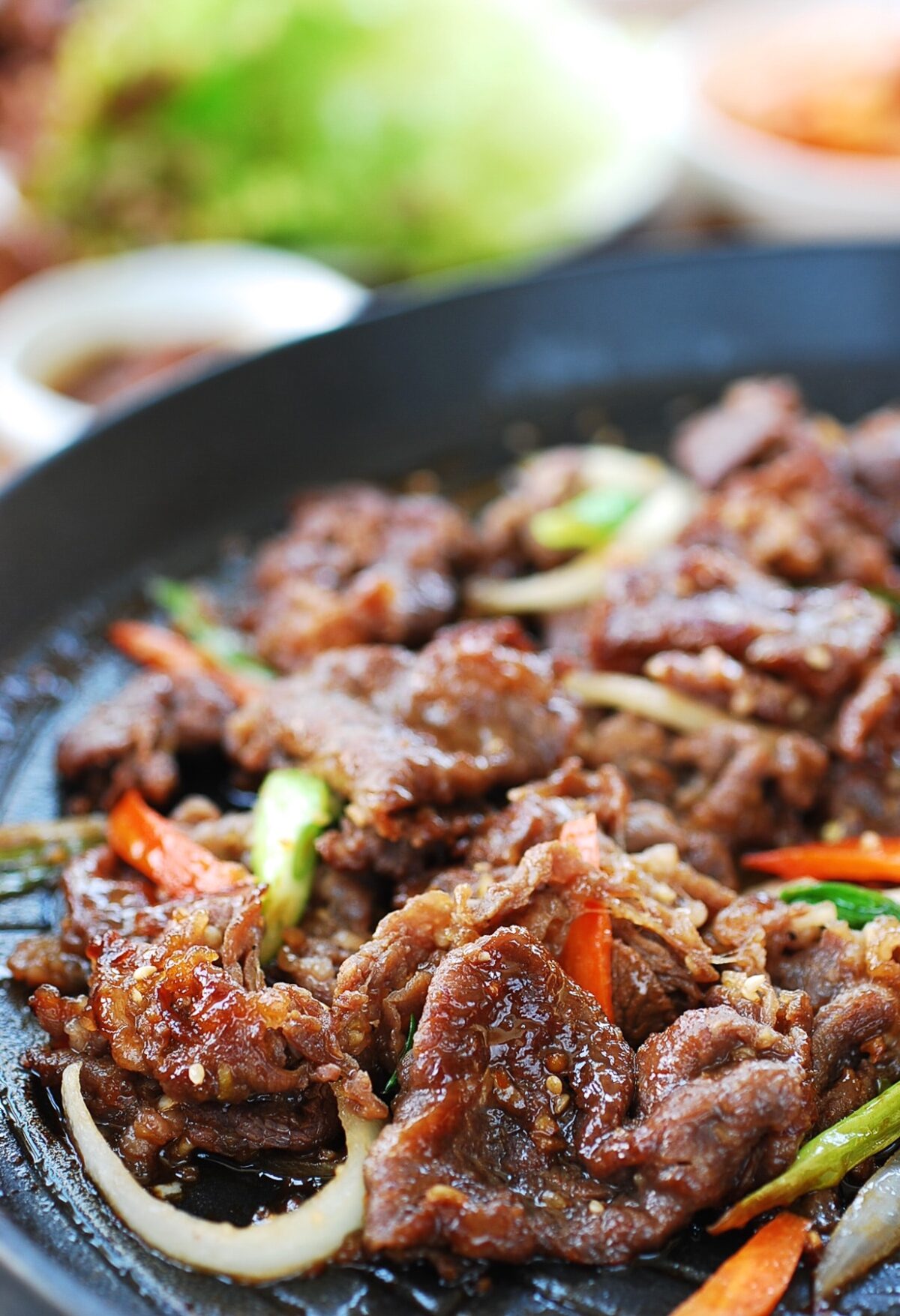 If you want a Korean Beef recipe that you know is authentic, this Bulgogi or Korean BBQ Beef from Korean Bapsang comes from a woman named Hyosun who's a Korean-American mom with a site filled with wonderful Korean dishes! And she says, "Bulgogi is easy to make at home, and the thinly sliced beef doesn't take long to marinate."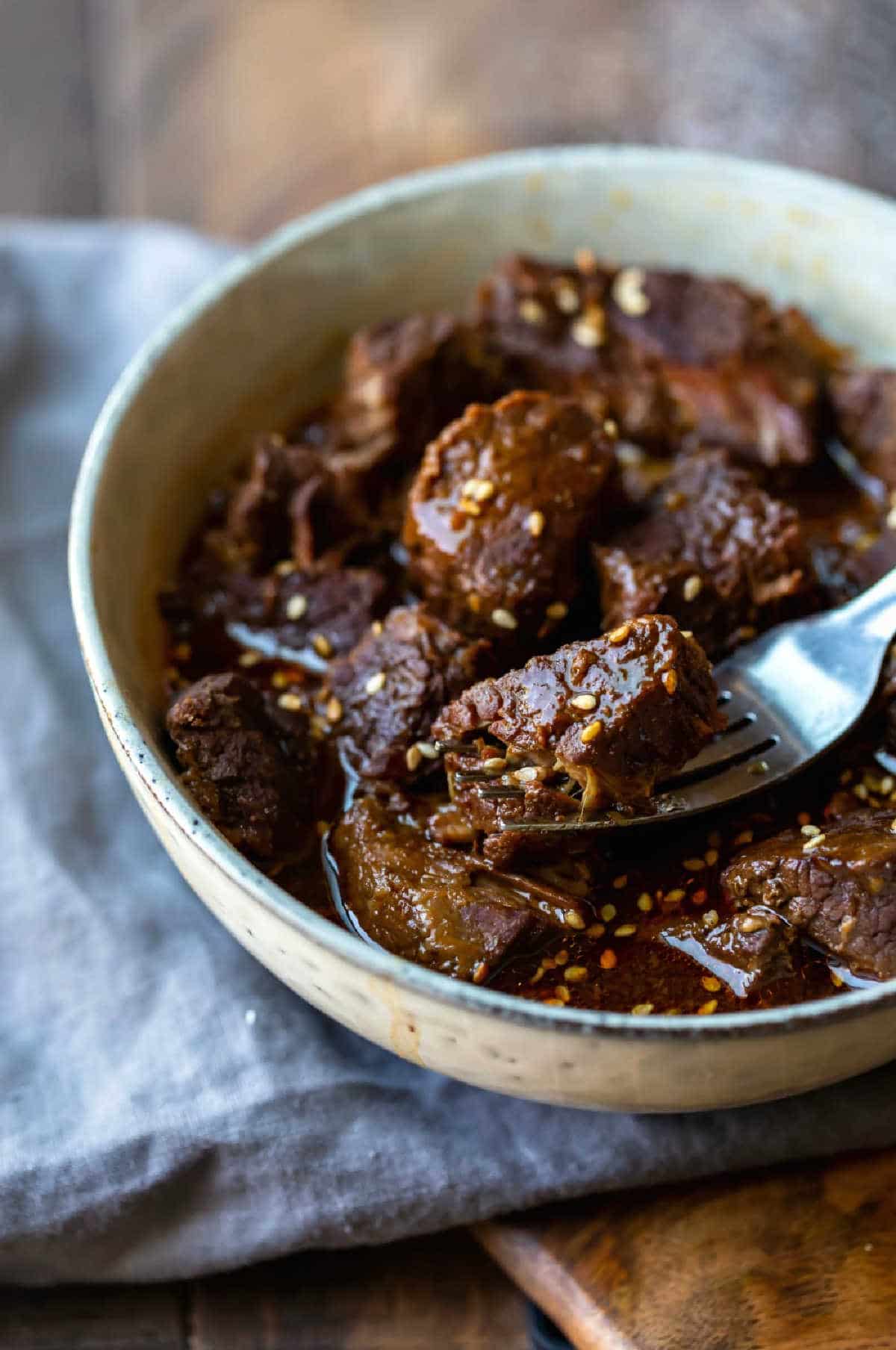 Instant Pot Korean Beef from I Heart Eating has a key ingredient of Gochujang, a sweet and spicy red chili paste that's commonly used in Korean cooking. It's a must according to Kate!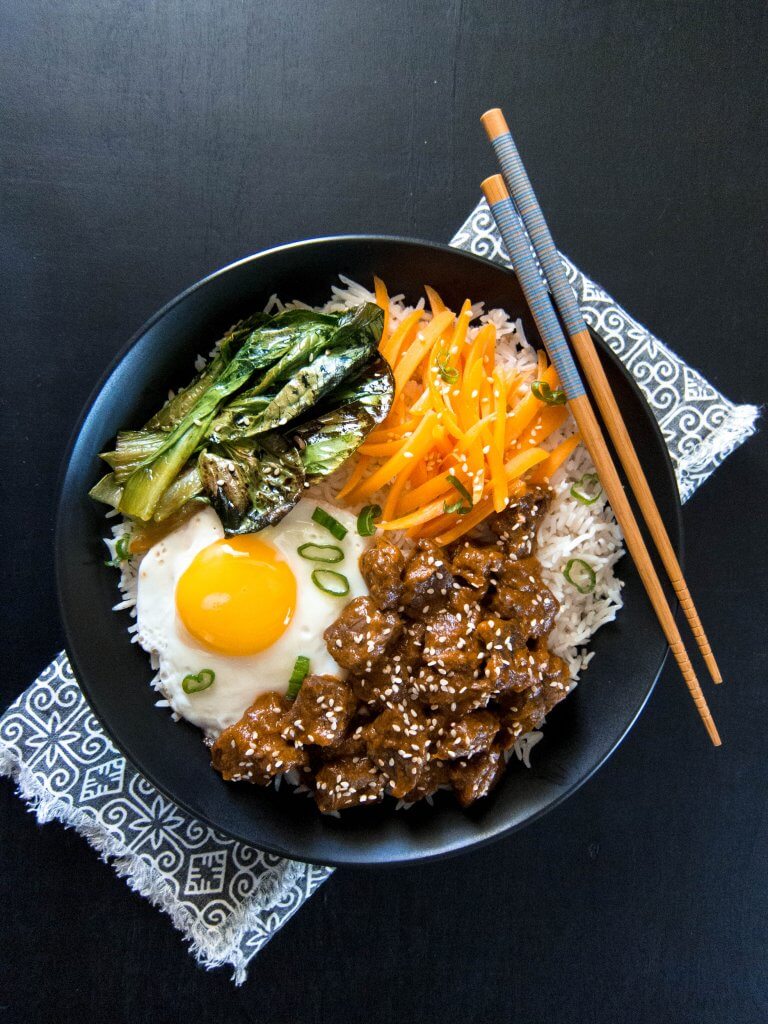 This Instant Pot Korean Beef from Paint the Kitchen Red looks amazing and Neena serves it "in bibimbap –  on a bed of rice, accompanied by sauteed vegetables, pickled carrots, Kimchi, and a fried egg on top."
Rachael says this Instant Pot Korean Beef from Easy Peazy Mealz is "sweet and just a tiny spicy, not so much that my kids didn't want to devour it, but enough to add just that little depth of flavor I was looking for."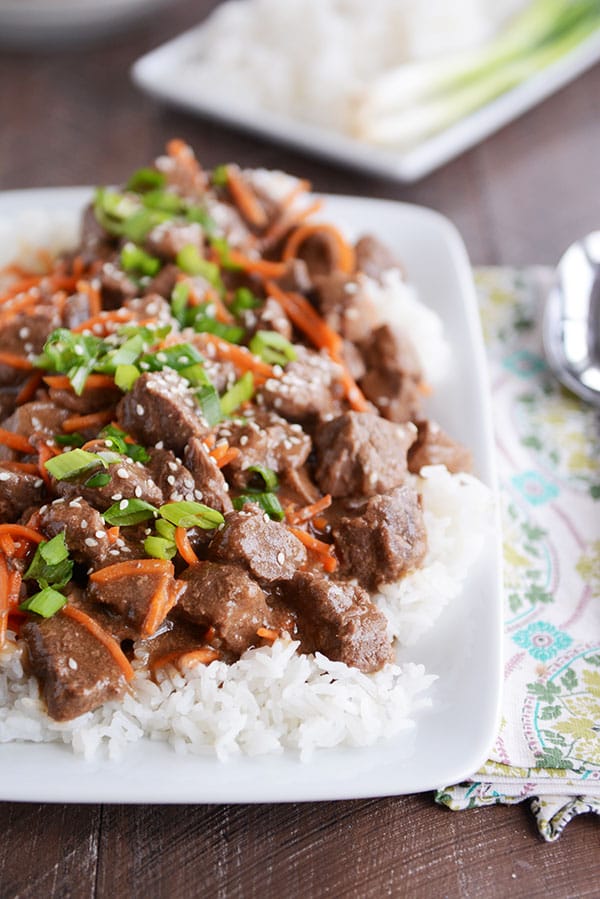 Korean Beef from Mel's Kitchen Cafe looks like a great dinner, and Mel says, "this tender, delicious slow cooker Korean beef can also be made in the Instant Pot (or other pressure cooker). The flavor is out of this world delicious!"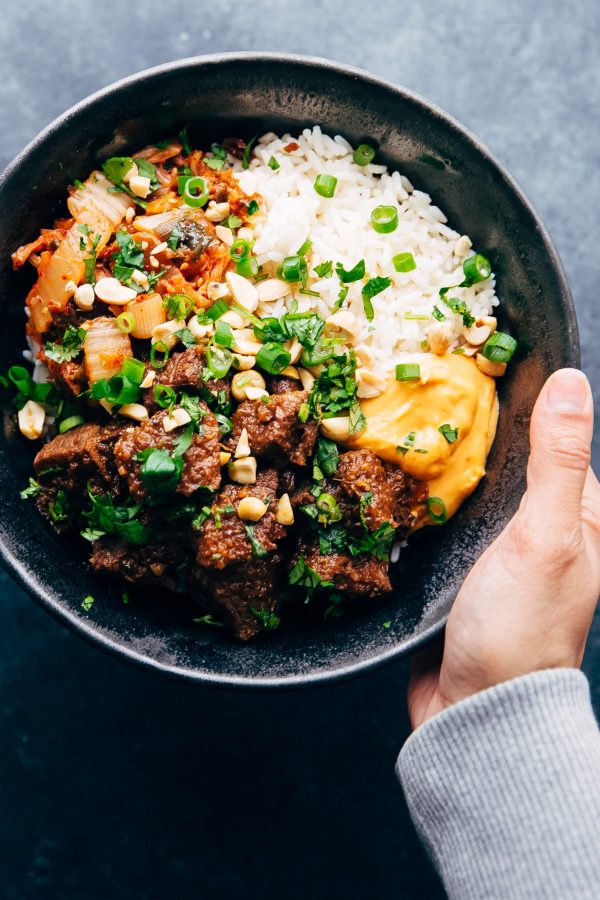 Korean Beef Bowls from Little Spice Jar features tender chunks of beef that are big on flavor, making this a regular for Marzia's family!
More Tasty Recipes for Korean Beef:
Still Hungry for Beef Recipes?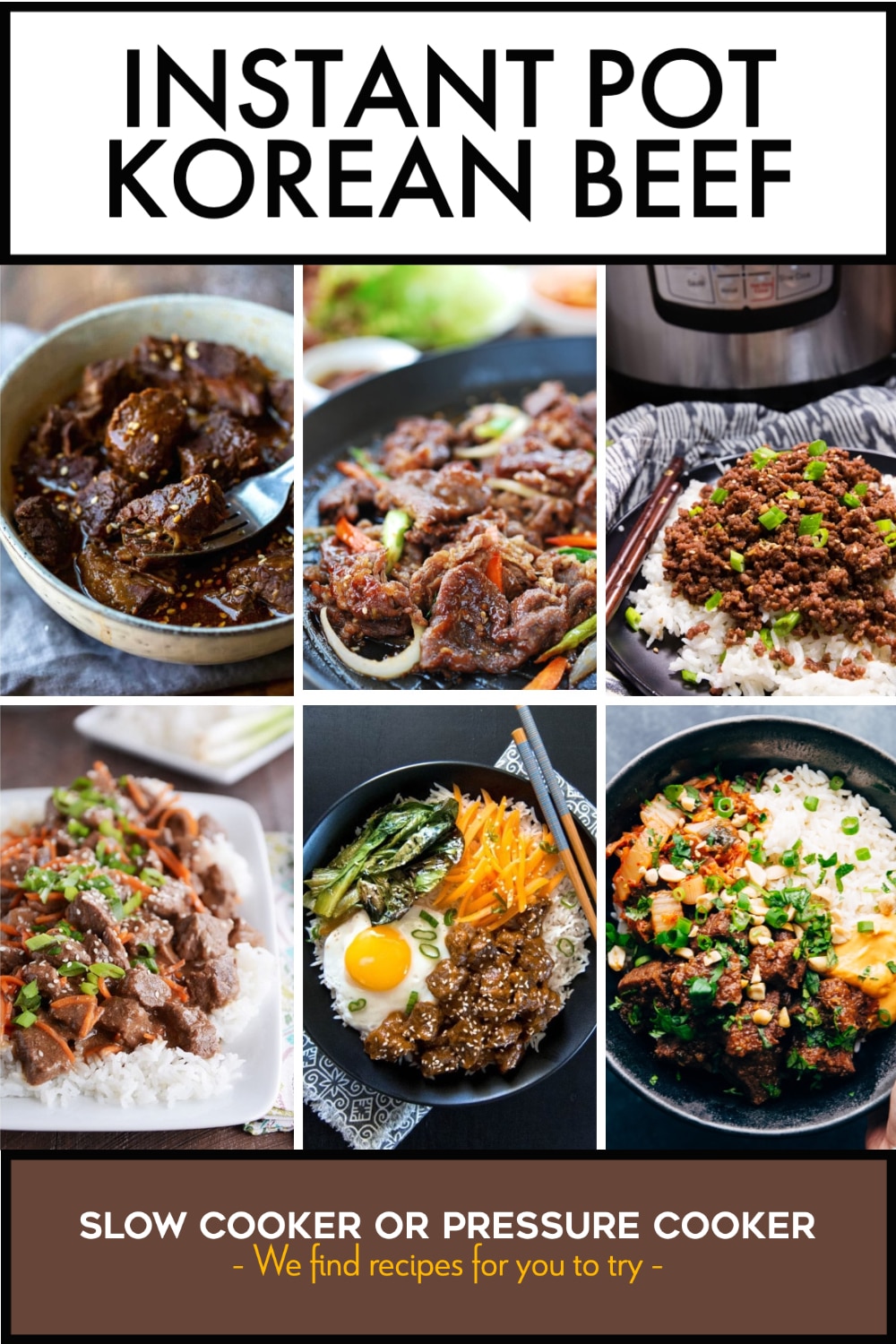 (Visited 7,429 times, 1 visits today)