These Instant Pot Korean Beef Recipes are for everyone who's tried Korean beef in a restaurant or from a food truck and would like to make it at home! And making Korean Beef in an Instant Pot makes it easy for a quick and delicious dinner!
PIN The Instant Pot Korean Beef Recipes to try some later!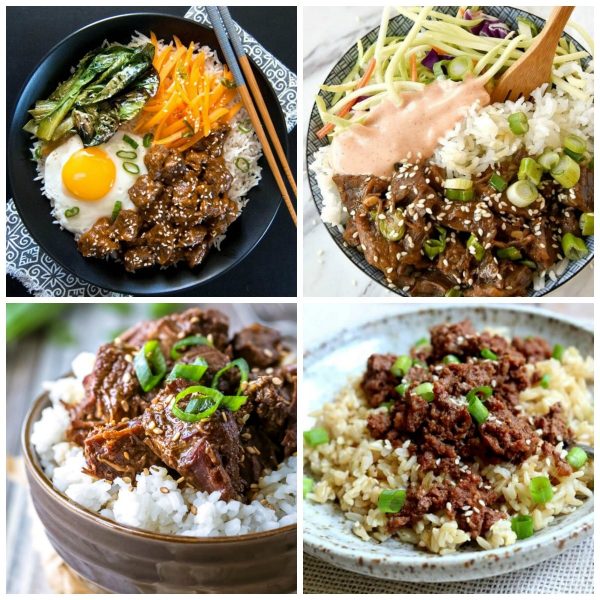 Have you noticed how Korean food has become incredibly popular in the U.S., and Korean restaurants and food trucks are springing up everywhere! If you've enjoyed the complex spicy flavors of Korean food you might like to try making Korean Beef at home. And more and more bloggers are trying Korean food, so we've updated this post with even more options for Instant Pot Korean Beef Recipes!
What makes Korean Beef popular is the combination of spicy and sweet flavors and each of these recipes achieves that in a slightly different way. Some use authentically Korean ingredients, while others get that Korean food feeling with ingredients that might be more common in American kitchens. Check out the recipes and pick one you'd like to try to make Korean Beef soon, and enjoy!
All photos are copyrighted to the blogger that posted the recipe. Just click the recipe title under any photo to see the complete recipe on the original site. And for more recipe ideas with beef, check out The BEST Instant Pot Dinners with Ground Beef!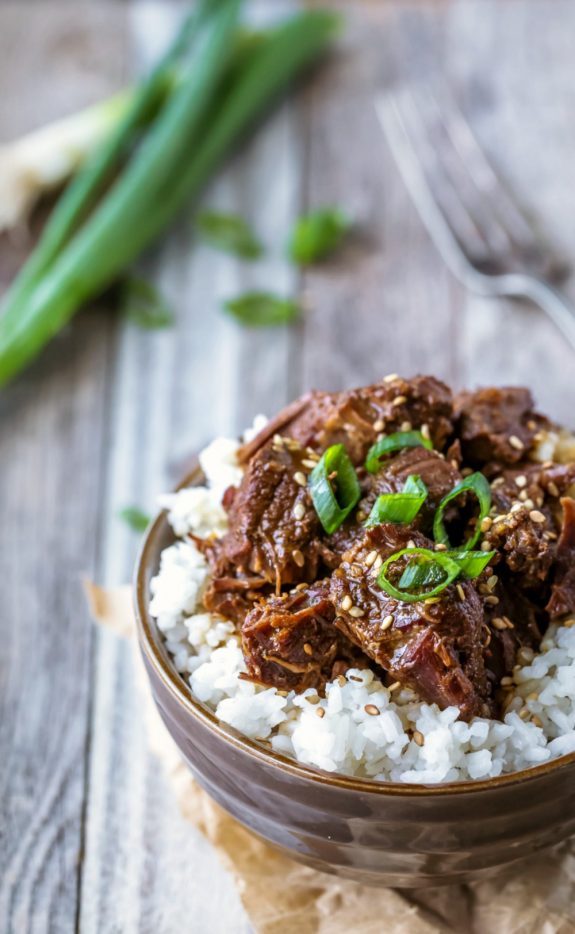 Instant Pot Korean Beef from I Heart Eating has a key ingredient of Gochujang, a sweet and spicy red chili paste that's commonly used in Korean cooking. It's a must according to Kate!
Check out this Korean Beef (Slow Cooker or Instant Pot) from Mel's Kitchen Cafe. Mel says the flavor is out of this world delicious!
Instant Pot Korean Beef and Brown Rice from 365 Days of Slow + Pressure Cooking is super fast to make and the meat is seasoned perfectly. Karen says this is not too sweet, not too salty, not too much heat, but with just the right amount of spiciness! There's also a slow cooker version of this recipe.
Instant Pot Korean Beef from Paint the Kitchen Red is a streamlined and quick way to make Korean beef bulgogi that you can use as part of a Bibimbap rice bowl. That looks like a wow to me!
Instant Pot Korean Beef from Cookies and Cups uses mostly things you have on hand. It is also very easy to make, this is a great go to recipe for a delicious week-night dinner!
Don't you think these Instant Pot Korean Beef Tacos from Pinch of Yum look fabulous for an easy Instant Pot dinner? And the topping and spicy mayo that Lindsay uses really puts them over the top!
Instant Pot Korean Beef from Smart Nutrition is a healthier version of Korean Beef that Jessica says is better than takeout!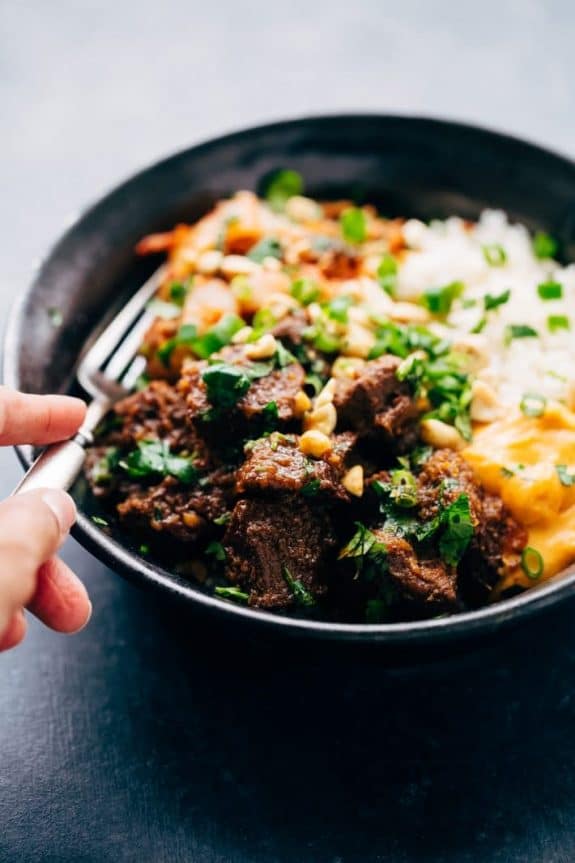 Instant Pot Korean Beef Bowls from Little Spice Jar features tender chunks of beef that are big on flavor, making this a regular for Marzia's family!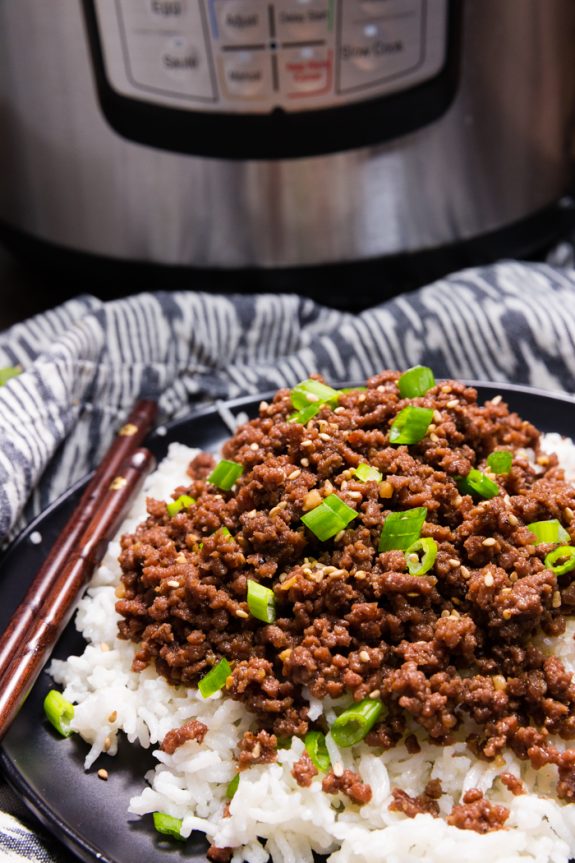 Instant Pot Korean Beef from Eazy Peazy Mealz is a sweet and spicy, deliciously flavorful beef  that can be served over rice. Doesn't that sound perfect for tonight's dinner?
Instant Pot Korean BBQ Beef from Your Homebased Mom is a versatile Korean beef recipe that can be used in tacos, by itself, or in a rice bowl.
More Korean Beef in the Instant Pot:
Instant Pot Korean Beef from The Frugal Hausfrau
Instant Pot Korean Short Ribs from Nom Nom Paleo
Instant Pot Spicy Galbijjim (Beef Short Ribs) from Korean Bapsang
Pressure Cooker / Slow Cooker Korean Beef Tacos from 365 Days of Slow + Pressure Cooking
If you have a good recipe for Instant Pot Korean Beef, share that link with us in the comments!
(Visited 5,771 times, 3 visits today)