Keeping the kids fed can be a challenge, but these 25 Kid-Friendly Slow Cooker Dinners are a good reason to break out the slow cooker! This post has ideas for slow cooker food that the kids will actually eat!
PIN 25 Kid-Friendly Slow Cooker Dinners to try some later!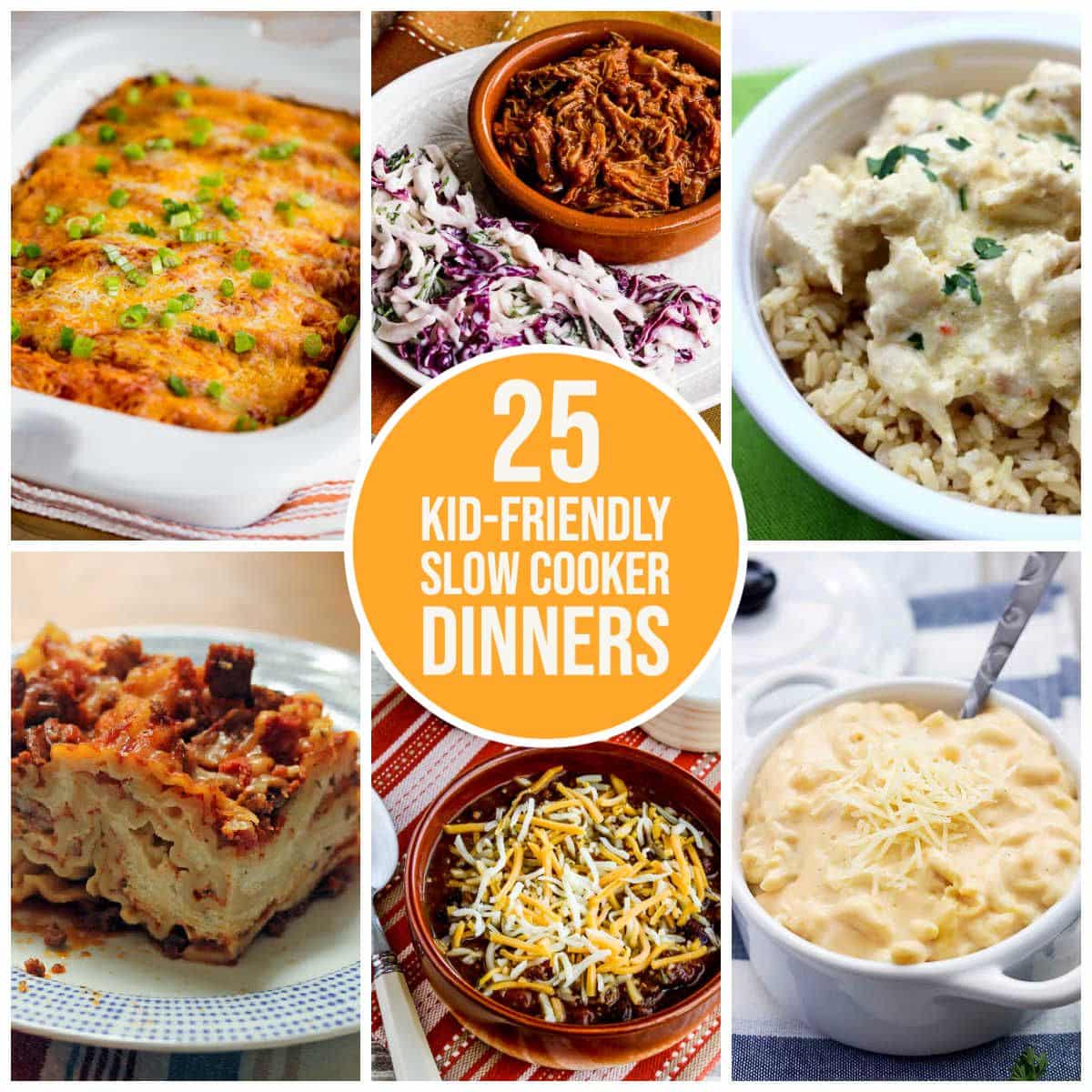 Slow cooker dinners can really help when you're busy with homework and after-school activities, and the spring is an extra busy time for families; so here are 25 Kid-Friendly Slow Cooker Dinners! I know kids can be choosey about the things they eat, but for this round-up I've chosen recipes that would make many of the kids I know happy to come to dinner.
What kinds of slow cooker recipes are featured here?
This post has kid-friendly slow cooker recipes like creamy Mac and Cheese, turkey dinner, slow cooker lasagna, pulled pork, Sloppy Joes, Creamy Chicken, and more, so these slow cooker dinners give you lots of options for kid-friendly meals. And there are a few desserts and sweet treats to make in the slow cooker as well.
Want Kid-Friendly Instant Pot Recipes?
Check out 25 Amazing Kid-Friendly Instant Pot Recipes for more kid-friendly ideas made in the Instant Pot!
How do you get the complete recipe?
Just click any recipe title to see that recipe on the original blog. All Photos are copyrighted to the blog that originally posted the recipe.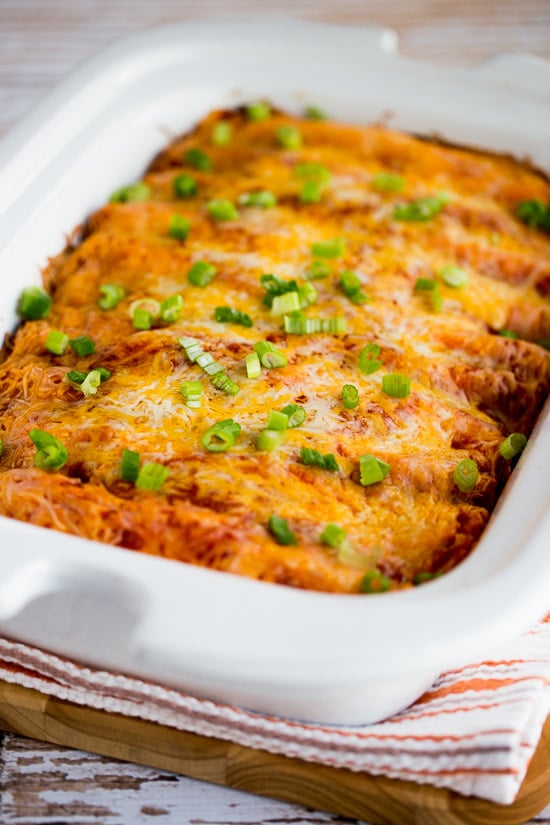 Slow Cooker Sour Cream Chicken Enchiladas from Kalyn's Kitchen will be a hit with kids; use regular tortillas if you don't care if the recipe is low in carbs!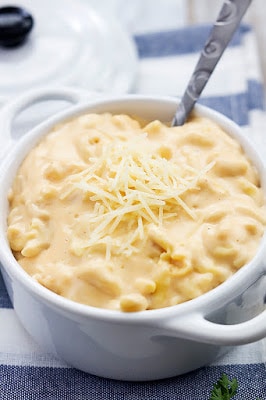 Slow Cooker 4 Cheese Macaroni from Creme de la Crumb  is an easy and creamy dinner that would surely be a crowd pleaser!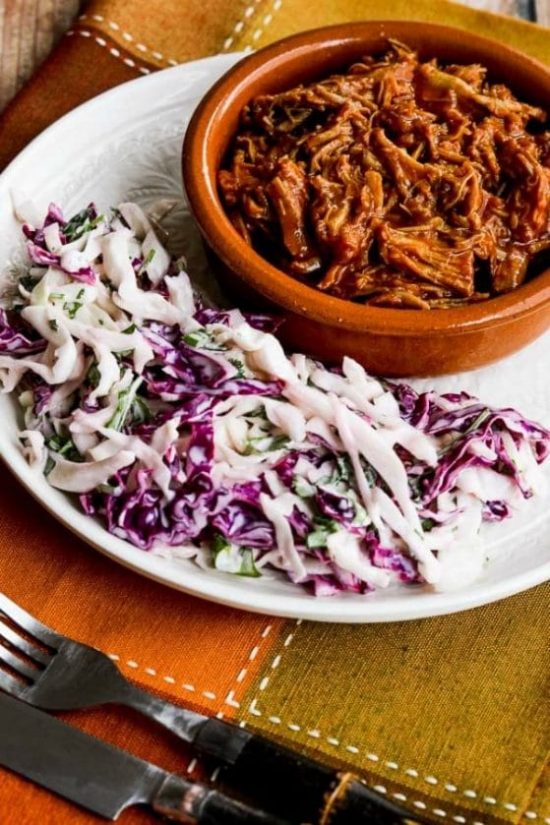 Just serve this Low-Carb Slow Cooker Pulled Pork from Kalyn's Kitchen on a bun, and I promise the kids will gobble this up and ask for more!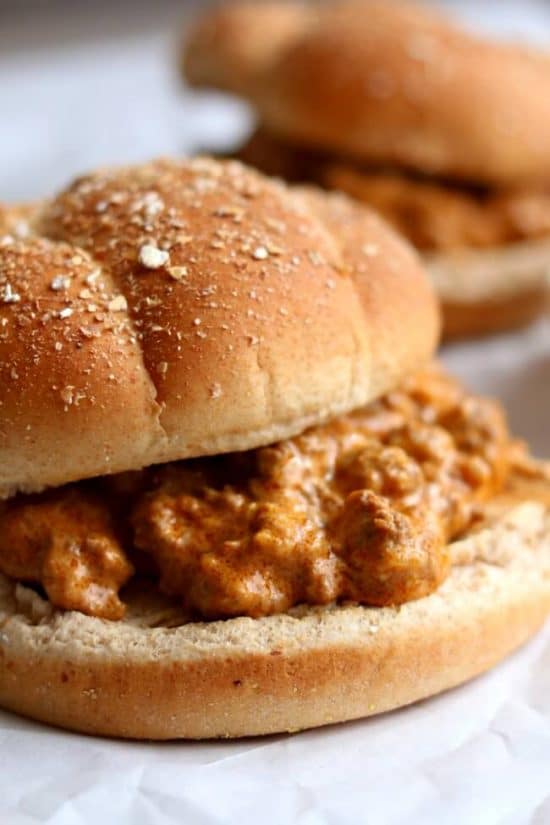 Slow Cooker Creamy Sloppy Joes from 365 Days of Slow + Pressure Cooking uses cream cheese to make these Sloppy Joes have a mild flavor that kids will love!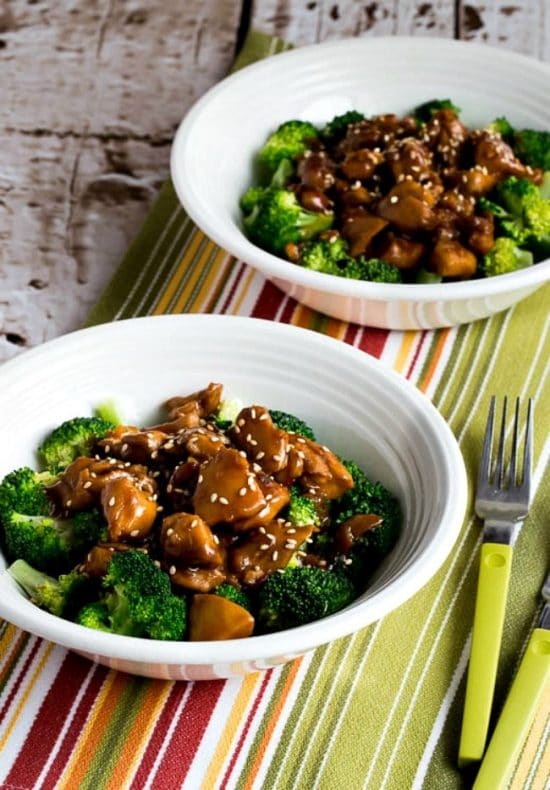 Slow Cooker Asian Chicken Broccoli Bowl from Kalyn's Kitchen features broccoli, but you could certainly use any vegetable your kids would like.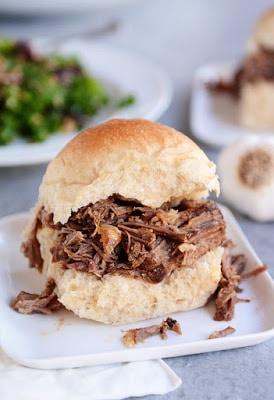 Slow Cooker Roasted Garlic Beef Sandwiches from Mel's Kitchen Cafe adds a mellow roasted garlic flavor to the slow cooker beef.
Your kids will love this CrockPot Turkey Breast from Kalyns Kitchen. You can use the turkey for sandwiches if you don't want a full-out turkey dinner, although I think kids like turkey and gravy even when it's hot!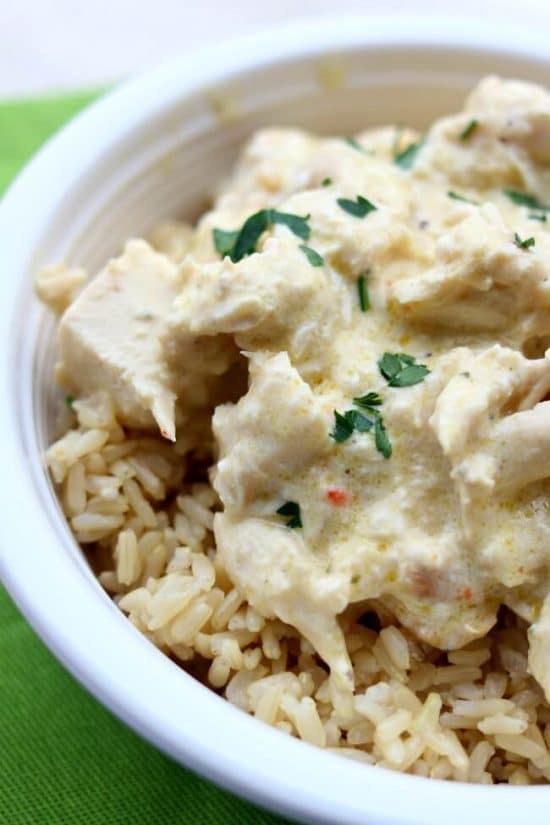 Slow Cooker Creamy Chicken from 365 Days of Slow + Pressure Cooking sounds like a dinner most kids are going to devour!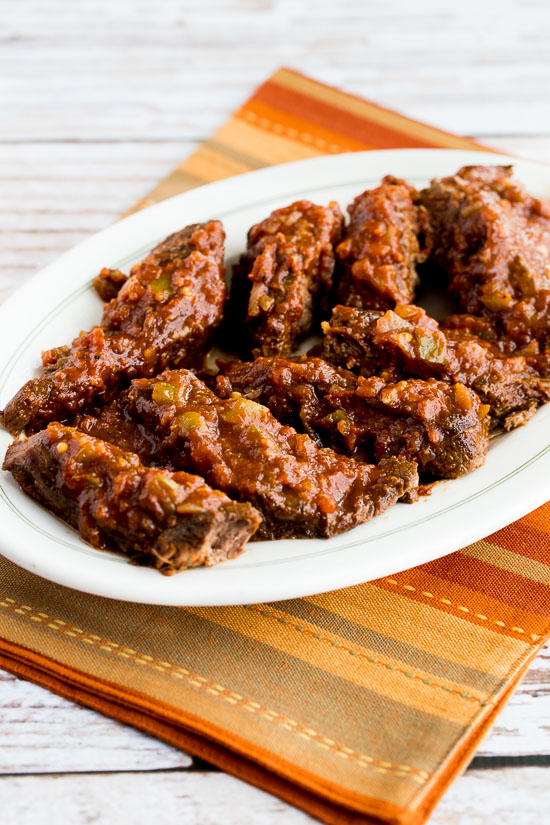 Low-Carb Southwestern Pot Roast in the Slow Cooker from Kalyn's Kitchen is a perfect pot roast dinner, or shred the beef and use this to make tacos if you prefer!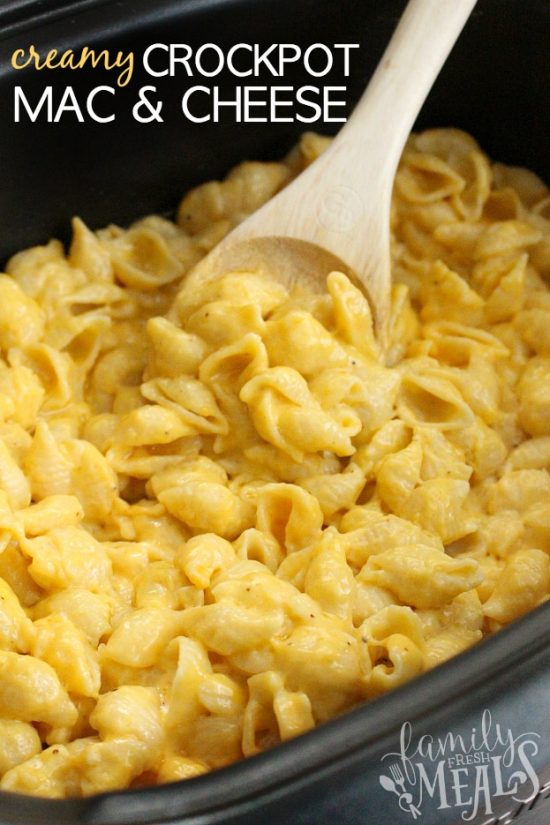 Corey from Family Fresh Meals calls this The BEST Creamy Crockpot Mac and Cheese, and can't you tell that the kids would love this!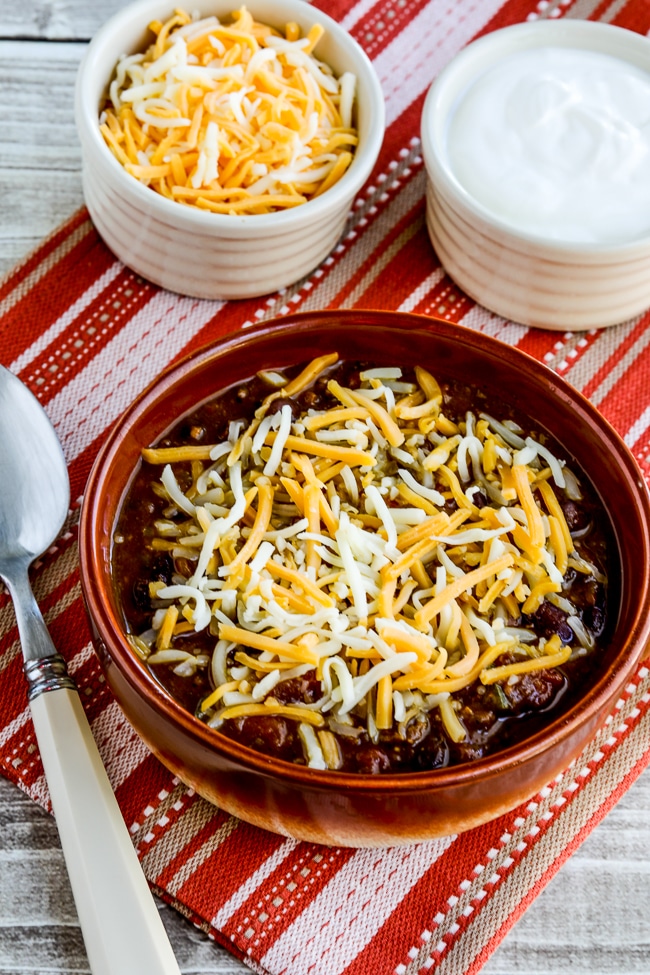 Lots of the young parents in my huge extended family make this Pumpkin Chili with Ground Beef from Kalyn's Kitchen and say the kids love it, and you can make this in the slow cooker or the Instant Pot.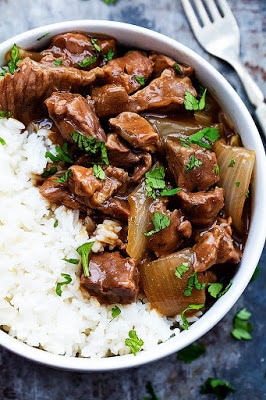 Slow Cooker Beef on Rice from Creme de la Crumb is a savory beef and gravy. Served over rice and the kids will love it.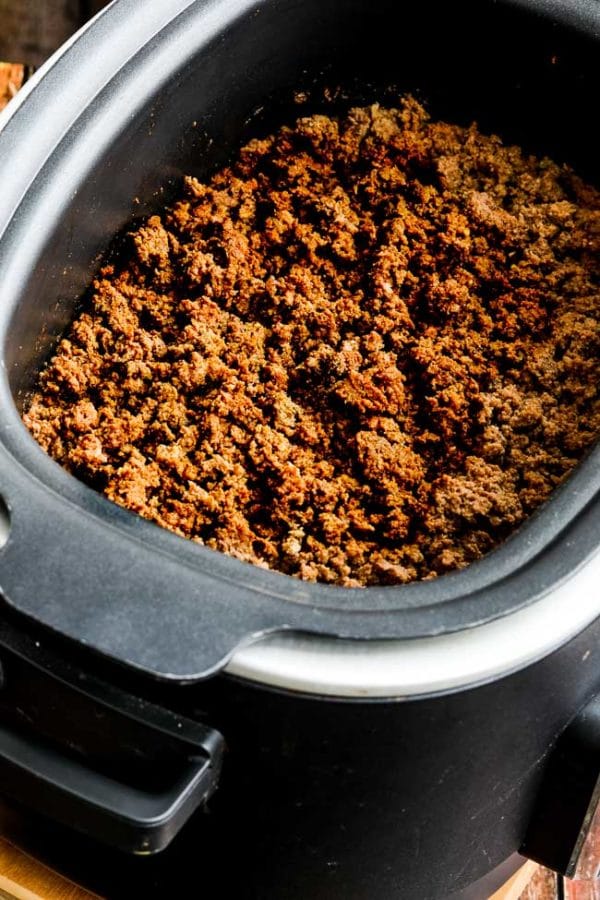 This yummy Slow Cooker Taco Meat from Kalyn's Kitchen is perfect for an ultra-easy slow cooker dinner, and this cooks in about three hours! Make it spicy or mild, whichever you prefer.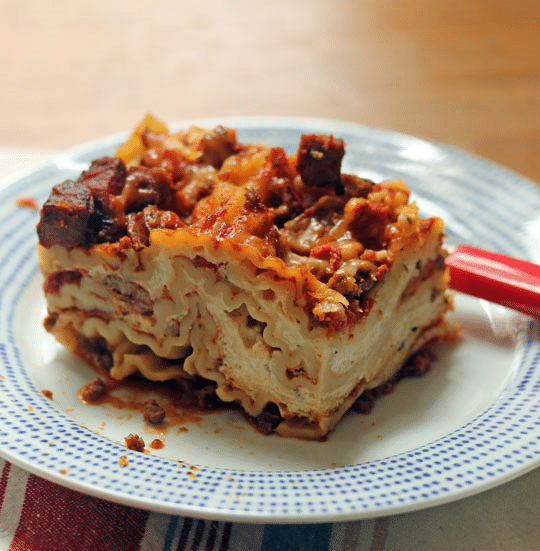 Everyone will gobble up this Slow Cooker Sausage and Four Cheese Lasagne from The Perfect Pantry! (This was a big hit when we had it for a Denny family party!)
More Kid-Friendly Slow Cooker Ideas:
Crock Pot No Bake Cookies from Recipes that Crock
Slow Cooker Blueberry Crisp from Kalyn's Kitchen
Slow Cooker Cinnamon Rolls from Creme de la Crumb
Crock Pot Razzleberry Crisp from Recipes That Crock
Slow Cooker Cheesy Chicken Tacquitos from Six Sisters' Stuff
CrockPot Apple Pie Oatmeal from Kalyn's Kitchen
Slow Cooker Stuffed Apples from Barefeet in the Kitchen
Slow Cooker Cheese Stuffed Meatballs from Family Fresh Meals
Slow Cooker Carnitas Shredded Pork from The Yummy Life
Crock Pot Kid-Friendly Turkey Chili from Skinnytaste
Slow Cooker Mac and Cheese with Garlic Chicken from Slow Cooker Gourmet
What's your favorite kid-friendly slow cooker meal? Please share in the comments!
(Visited 63,374 times, 1 visits today)