Slow Cooker and Instant Pot Mexican Food Recipes can help you satisfy that craving for delicious Mexican food. And with low-carb side dishes, there are quite a few recipes featured here that can be a low-carb meal.
PIN the Mexican Food recipes to try some later!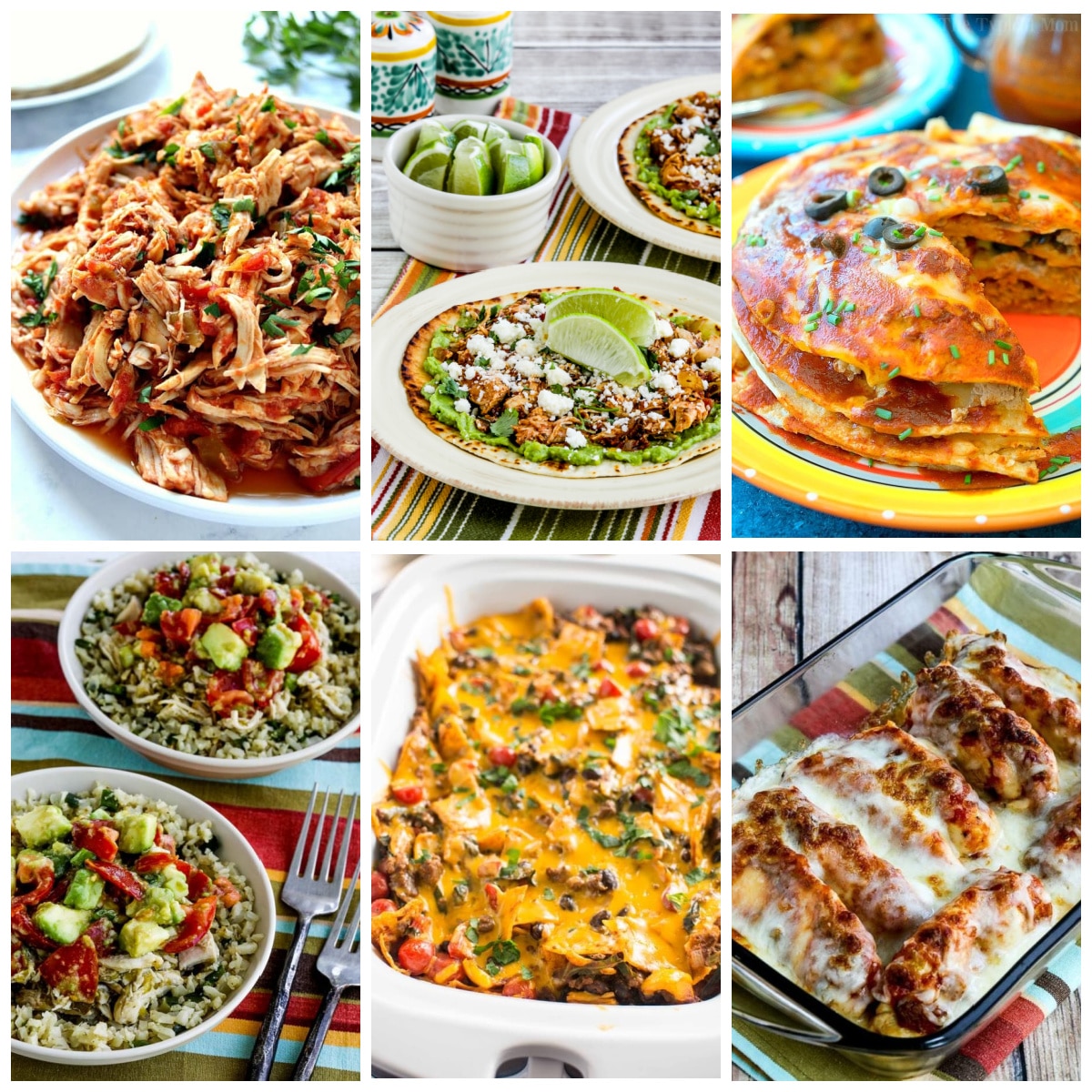 People who love Mexican Food probably don't mind having it several times a week, and this collection of Slow Cooker and Instant Pot Mexican Food Recipes has so many dishes your family will enjoy for a delightful Mexican food dinner. And with the right side dish choices, many of these can be a low-carb meal, just see the notes in the post indicating which recipes are suitable for that!
This post has 28 different Slow Cooker and Instant Pot ideas for Mexican Food, and quite a few recipes have options for both cooking methods. And the post also has links to some round-ups that feature just one cooking method for tasty Mexican food, in case you have one method you strongly prefer. Hope you enjoy making some amazing Mexican food for your family!
Want more Instant Pot Mexican Food?
If you're 100% on Team Instant Pot, you might like to check out the round-ups of Instant Pot Mexican Food Recipes, Instant Pot Mexican Shredded Beef, or Instant Pot Green Chile Pork Recipes. Or if you want low-carb ideas for Mexican food, check out Low-Carb Mexican Food Dinners to Make in the Instant Pot.
Want more Slow Cooker Mexican Food?
If you really enjoy using the slow cooker, you'll find good ideas in the round-ups for Slow Cooker Tacos Recipes, Slow Cooker Pork Carnitas Recipes, or Slow Cooker Chicken Tacos.
How do you get the complete recipe?
Just click any recipe title to see the complete recipe on the original blog. All photos are copyrighted to the blog that posted the recipe.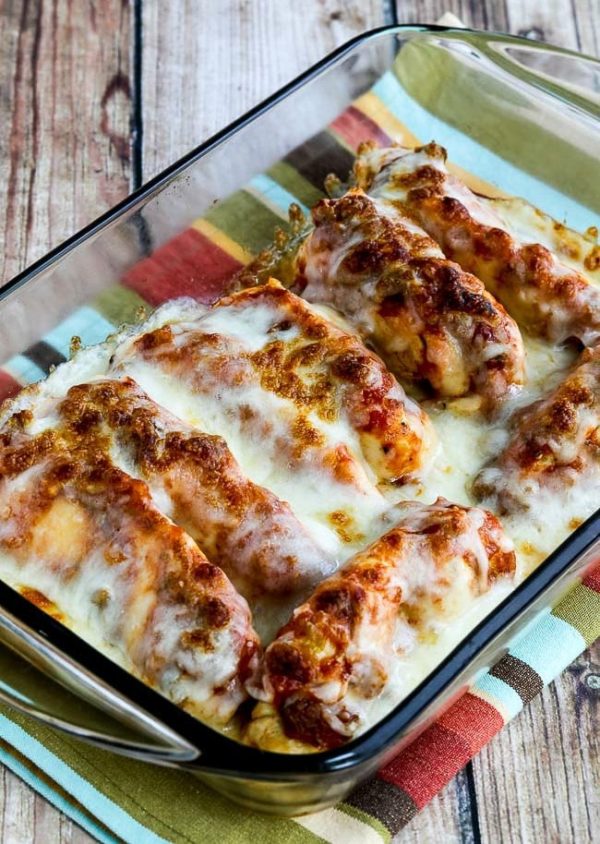 Instant Pot Salsa Chicken or Slow Cooker Salsa Chicken
from Kalyn's Kitchen (low-carb)
Slow Cooker Mexican Chicken from Crunchy Creamy Sweet.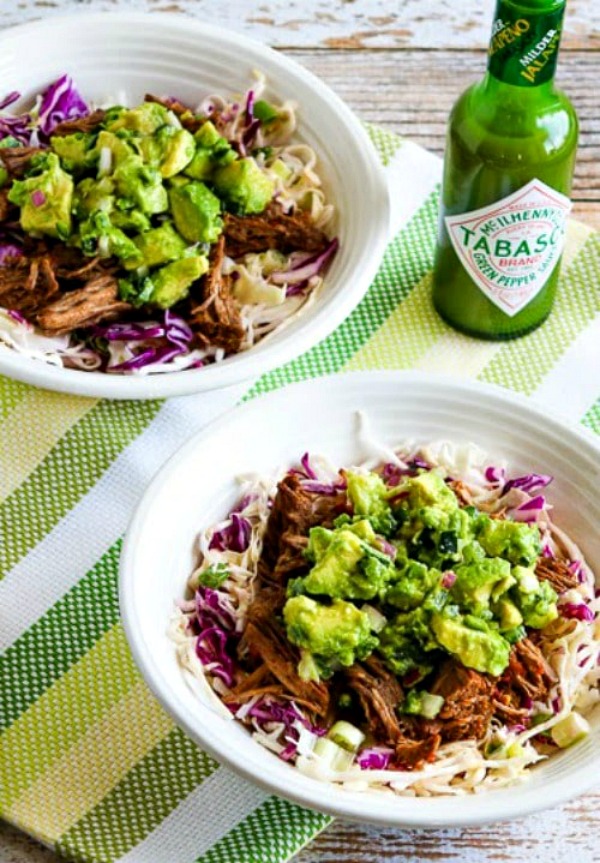 Green Chile Shredded Beef Cabbage Bowl from Kalyn's Kitchen
has both slow cooker and Instant Pot instructions! (low-carb)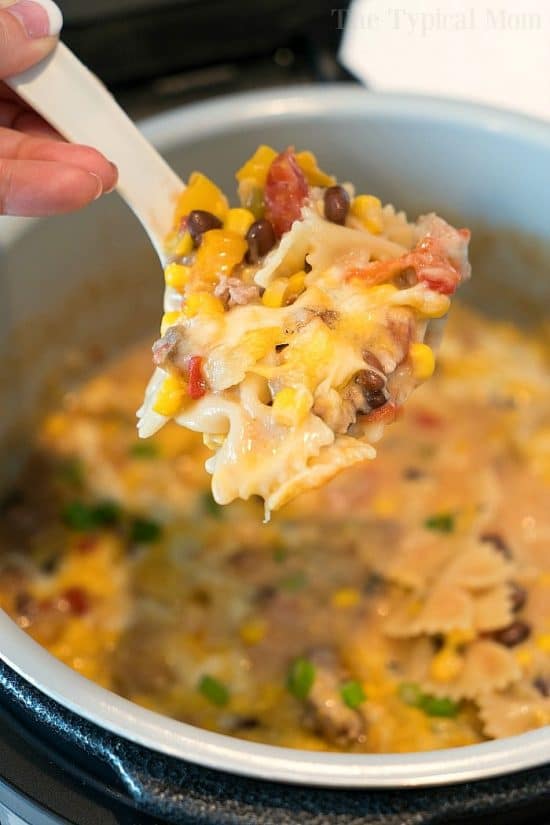 Instant Pot Mexican Casserole from The Typical Mom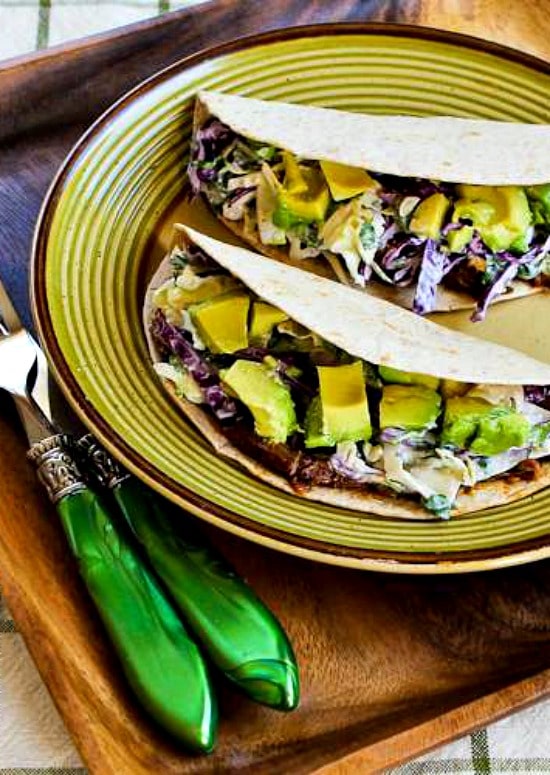 Shredded Beef Tacos with Slaw and Avocado from Kalyn's Kitchen
(Slow Cooker and Instant Pot options; low-carb with low-carb tortillas)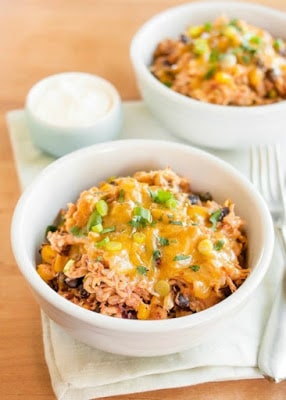 Slow Cooker Chicken Burrito Bowls from The Kitchn
Instant Pot Southwestern Pot Roast from Kalyn's Kitchen
(also Slow Cooker Southwestern Pot Roast; both are low-carb)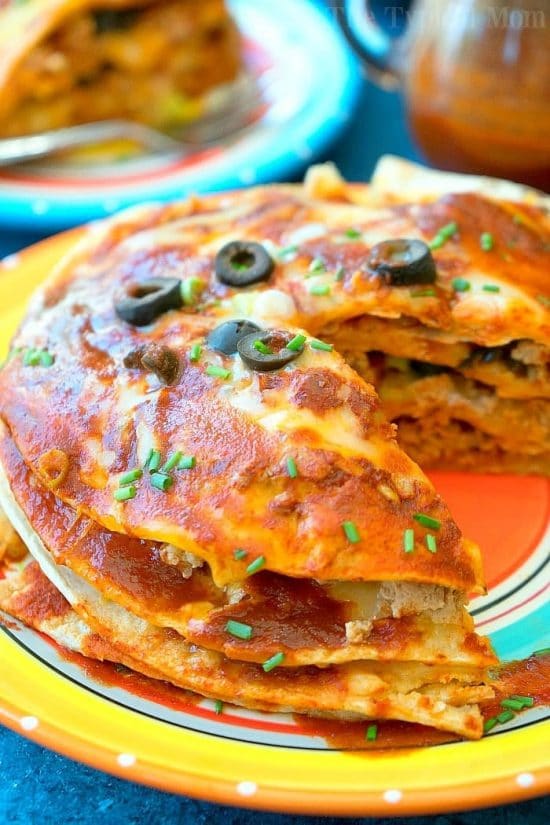 Instant Pot Mexican Pizza from The Typical Mom
Instant Pot Chicken Tinga from Kalyn's Kitchen (can be low-carb)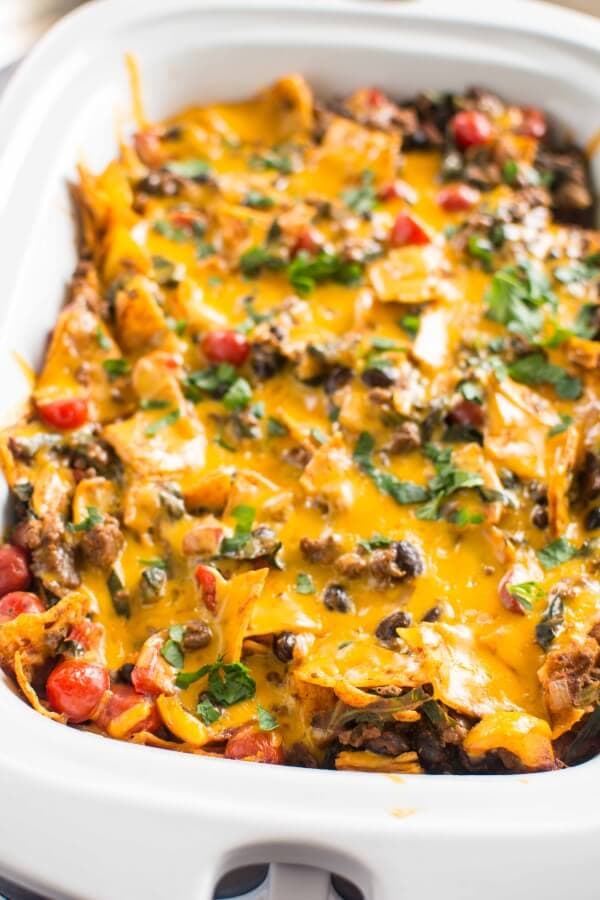 Slow Cooker Healthy Taco Casserole from Slow Cooker Gourmet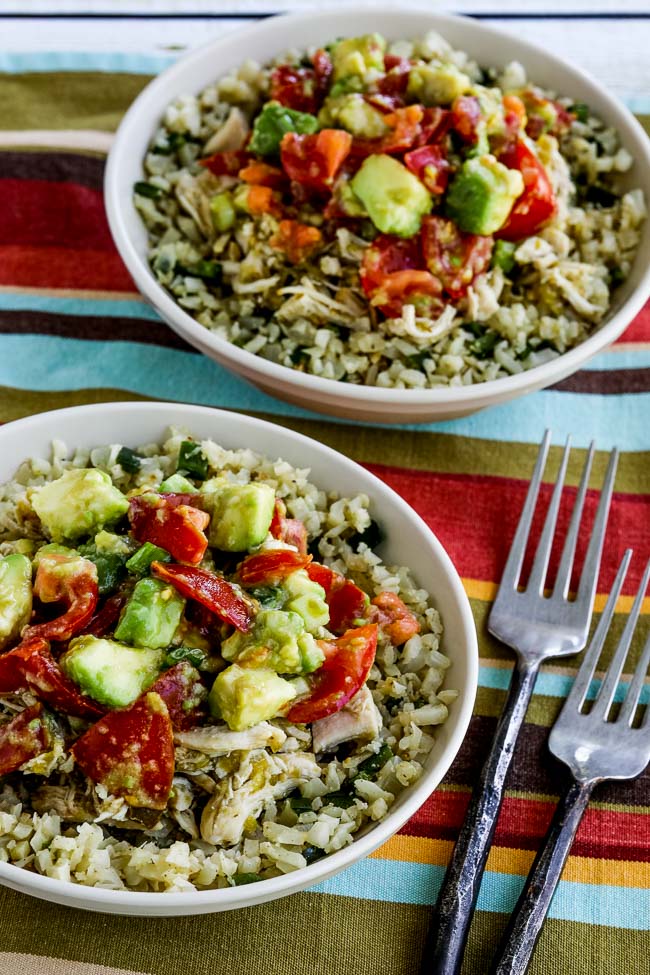 Green Chile Chicken Burrito Bowl
from Kalyn's Kitchen; low-carb)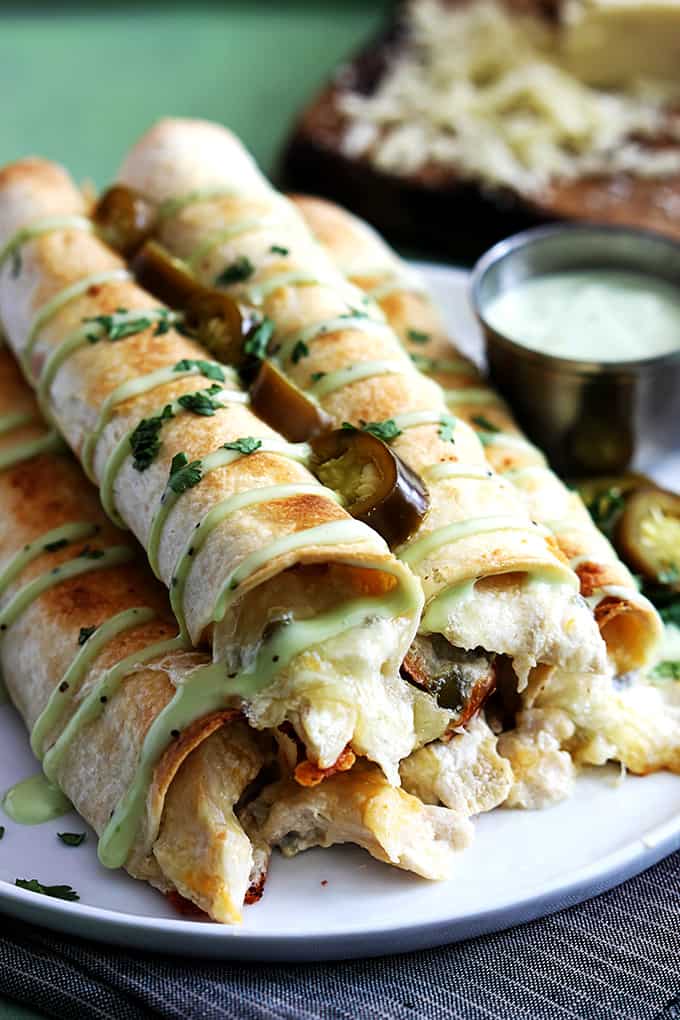 Slow Cooker Jalapeno Popper Chicken Taquitos from Creme de la Crumb
Lots More Mexican Food to make in the Slow Cooker:
Slow Cooker Mexican Chicken from Two Peas and Their Pod
Slow Cooker Chicken Fajitas from Kalyn's Kitchen (low-carb)
Slow Cooker Hatch Green Chile Verde from FoodieCrush (low-carb)
Slow Cooker Mexican Pulled Pork Tacos from Simply Recipes
Slow Cooker Sour Cream Chicken Enchiladas from Kalyn's Kitchen (low-carb)
Crock Pot Shredded Beef Enchiladas from Iowa Girl Eats
Slow Cooker Mexican Lasagna Casserole from Kalyn's Kitchen (Low-Carb)
Slow Cooker Beef Barbacoa from Diethood (low-carb with low-carb tortillas)
More Mexican Food to make in the Instant Pot:
Instant Pot Barbacoa Beef from Gimme Some Oven
Instant Pot Mexican Casserole from Sweet and Savory Meals
Instant Pot Cheesy Chicken Tacos from Kalyn's Kitchen (low-carb)
Instant Pot Mexican Beef Rice Casserole from Instant Pot Eats
Instant Pot Chicken Carnitas from Six Sisters' Stuff (low-carb with low-carb tortillas)
Instant Pot Green Chile Pork Enchiladas from Kalyn's Kitchen (low-carb with low-carb tortillas)
Instant Pot Pork Carnitas Tacos from Paint the Kitchen Red (low-carb with low-carb tortillas)
Instant Pot Chicken Burrito Bowls from The Kitchn
(Visited 8,689 times, 1 visits today)