Here are 25 Amazing Instant Pot Meatball Recipes, with even a few options for low-carb meatball recipes to make in the Instant Pot!  Don't you love the idea of making meatballs for dinner, game-day food, or for a holiday party?
PIN 25 Amazing Instant Pot Meatball Recipes to try some later!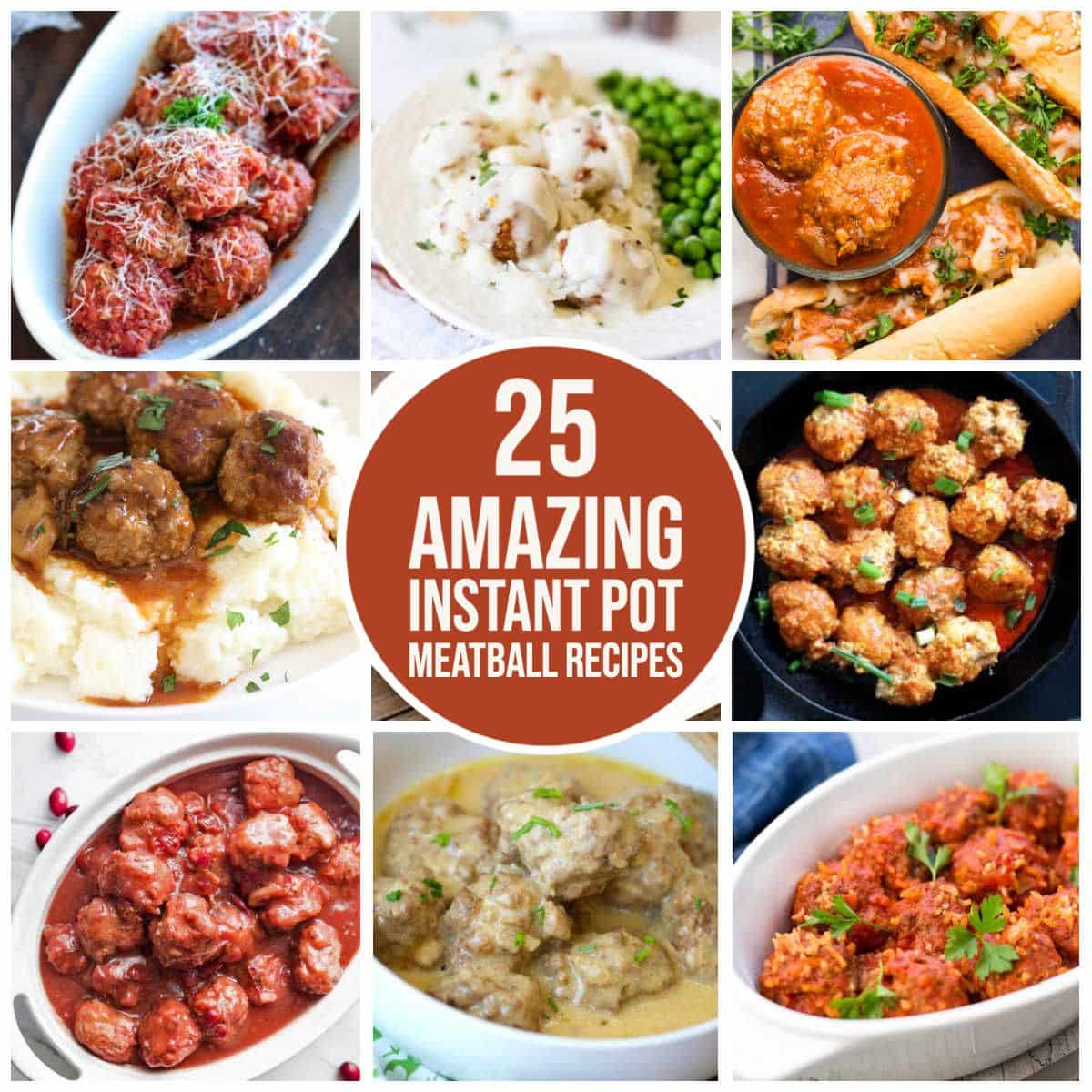 Today I'm reminding you about using your Instant Pot to make meatballs for dinners or for a family gathering! Meatballs are always tasty and fun to eat, and most meatballs recipes are a hit with both kids and adults, which is probably one reason why meatballs are so popular.
And any time you want meatballs in a hurry, these the recipes in this collection of 25 Amazing Instant Pot Meatball Recipes are a quick and easy way to make meatballs for any occasion.
What kinds of meatballs recipes will you find here?
There are meatball recipes here with many different flavor profiles and a variety of ingredients including chicken, pork, beef, turkey, and sausage. And you'll find traditional and unusual meatball recipes and even some low-carb and gluten-free Instant Pot meatballs. You're sure to find at least a couple here that will be a hit with your family!
Want Slow Cooker Meatball Recipes?
If you're a slow cooker fan, we also have a popular post on the site for Amazing Slow Cooker Meatballs.
How do you get the complete recipe?
Just click any recipe title to see the full recipe on the original site.All photos are copyrighted to the blogger that posted the recipe.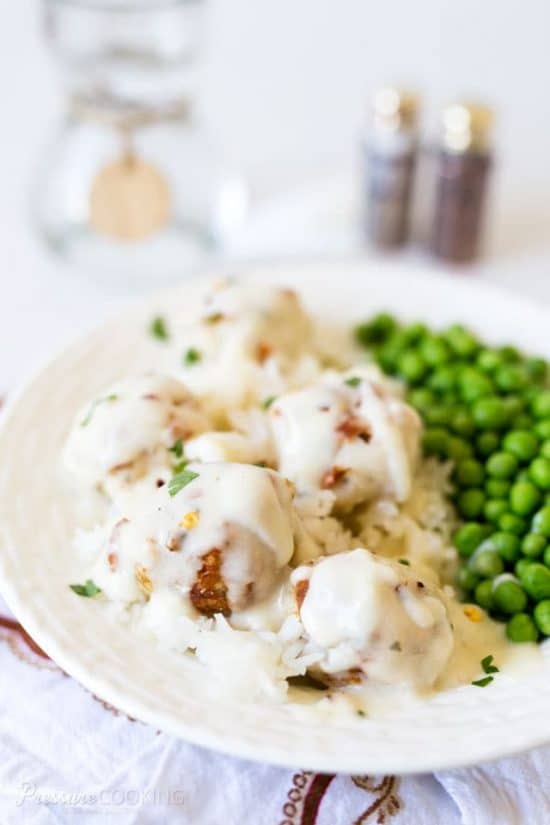 Pressure Cooker Chicken Parmesan Meatballs from Pressure Cooking Today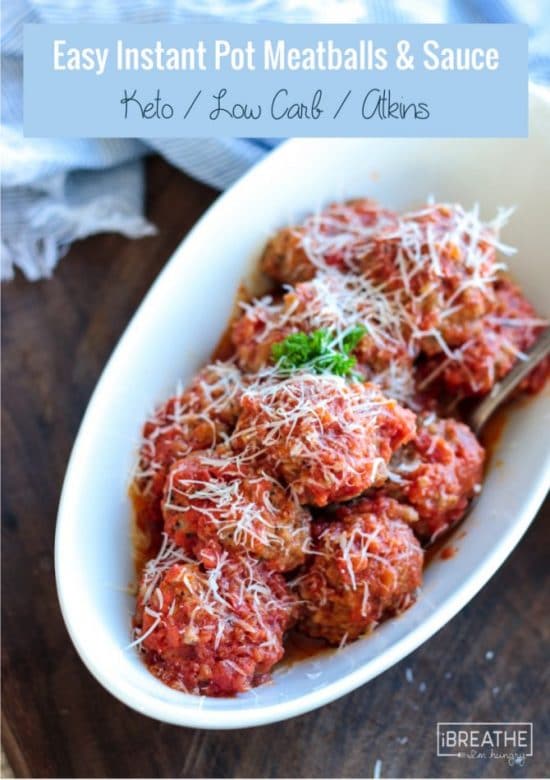 Low-Carb Instant Pot Meatballs and Sauce  from I Breathe I'm Hungry
Instant Pot Porcupine Meatballs from Simply Recipes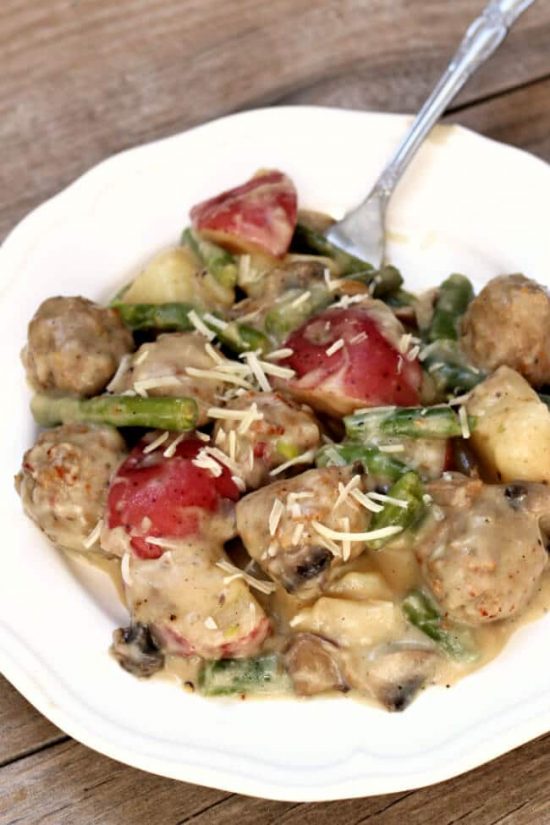 Meatballs and Red Potatoes with Creamy Parmesan Sauce
from 365 Days of Slow + Pressure Cooking
Pressure Cooker Italian Meatballs from Kitschen Cat
Pressure Cooker Cranberry Balsamic Meatballs from Pressure Cooking Today
Instant Pot Buffalo Chicken Meatballs (Keto) from What Great Grandma Ate
Instant Pot Salisbury Steak Meatballs from Skinnytaste
Easy Homemade Instant Pot Swedish Meatballs from The Typical Mom
Instant Pot Meatballs from Amy and Jacky
Lots More Meatballs Recipes for the Instant Pot:
(Visited 22,168 times, 1 visits today)