These Three Fantastic Recipes for Tandoori Chicken all will produce tender delicious chicken seasoned with Indian spices! And there are options for the slow cooker or the pressure cooker!
PIN Three Fantastic Recipes for Tandoori Chicken to try one later!
Whether you're a slow cooker or an Instant Pot fan, these Three Fantastic Recipes For Tandoori Chicken turn out  tender, delicious chicken perfectly seasoned with Indian spices. Of course you can completely duplicate Indian Tandoori Chicken without the Tandoor Oven that made this dish famous, but these recipes have similar flavors, and this post was updated to include a variety of methods to cook Tandoori chicken. You can serve your delicious Tandoor Chicken with a side of  Naan or serve with Basmati rice or vegetables if you prefer. Whichever recipe you choose, you'll have a delicious Indian food meal made at home.
And for more chicken dinner ideas, check out The Top 20 Instant Pot Chicken Dinners!
All photos are copyrighted to the site that posted the recipe. Just click the recipe name under any photo to see the complete recipe on that site.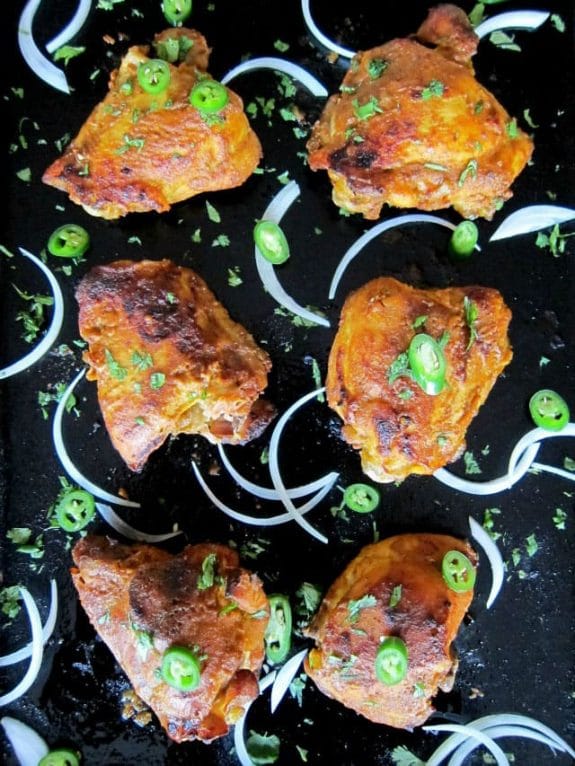 This Pressure Cooker Tandoori Chicken from Pressure Cooking Today is tender and moist and cooked quickly using your pressure cooker (Instant Pot).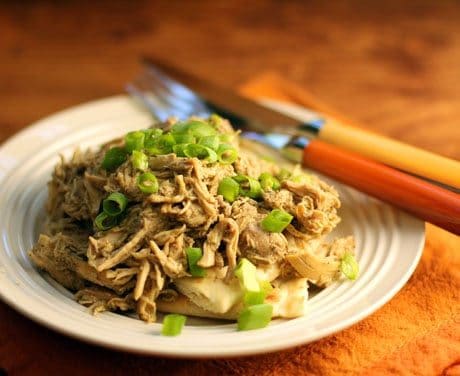 This recipe for Slow Cooker Tandoori Pulled Chicken from The Perfect Pantry features perfectly shredded chicken with all those delicious Indian spices. This dish can be served with a warm piece of Naan to make it an easy meal in just a few hours, enjoy!
Instant Pot Whole Tandoori Chicken from Ministry of Curry is smothered with delicious Indian spices and cooked in the Instant Post which infuses all the flavors into the chicken. Served with the tasty gravy it makes will please all your family and guests!
More Tasty Food with Indian Flavors in the Slow Cooker or Instant Pot:
Use the Index Page for International Flavors to see all the slow cooker or pressure cooker international recipes that have been featured on this site.
(Visited 2,606 times, 1 visits today)