Everyone loves Mexican Pork, and here are Instant Pot or Slow Cooker Mexican Pork Dinners that would be perfect for Cinco de Mayo!
PIN the dinners to try some later!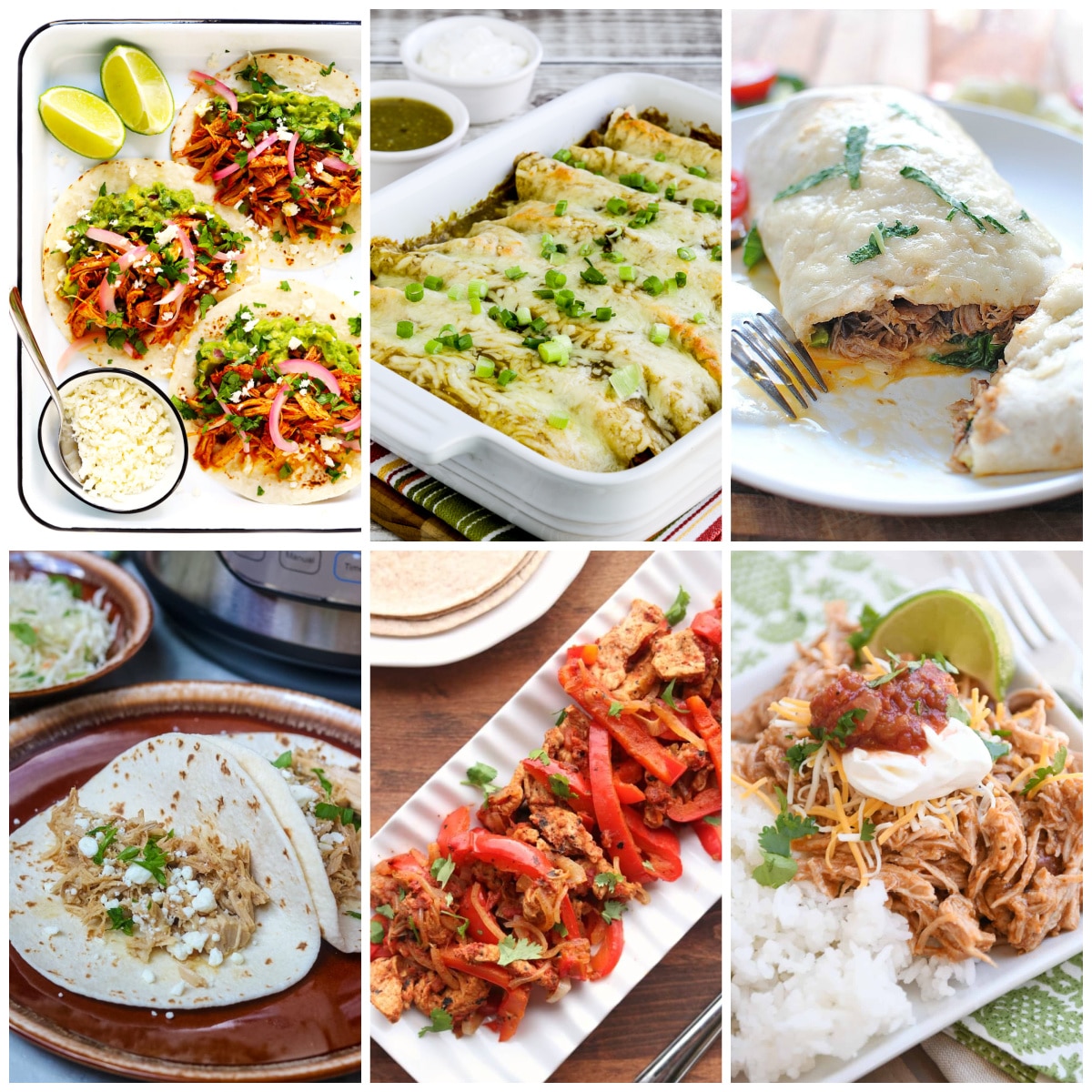 Cinco de Mayo is coming, so there may be a bit more Mexican food than usual around here for the next little while. And today I am sharing some tasty options in this collection of Instant Pot or Slow Cooker Mexican Pork Dinners! Any of these Mexican Pork recipes would make a great dinner idea on Cinco de Mayo, or just make a Mexican dinner any time the craving hits!
Grab a pork roast and make Instant Pot or Slow Cooker Mexican Pork, then turn it into one of these amazing dinners! Which one do you think looks like the most fun for your family?
All photos are copyrighted to the blog that posted the recipe. Just click any recipe title to see the complete recipe on the original blog.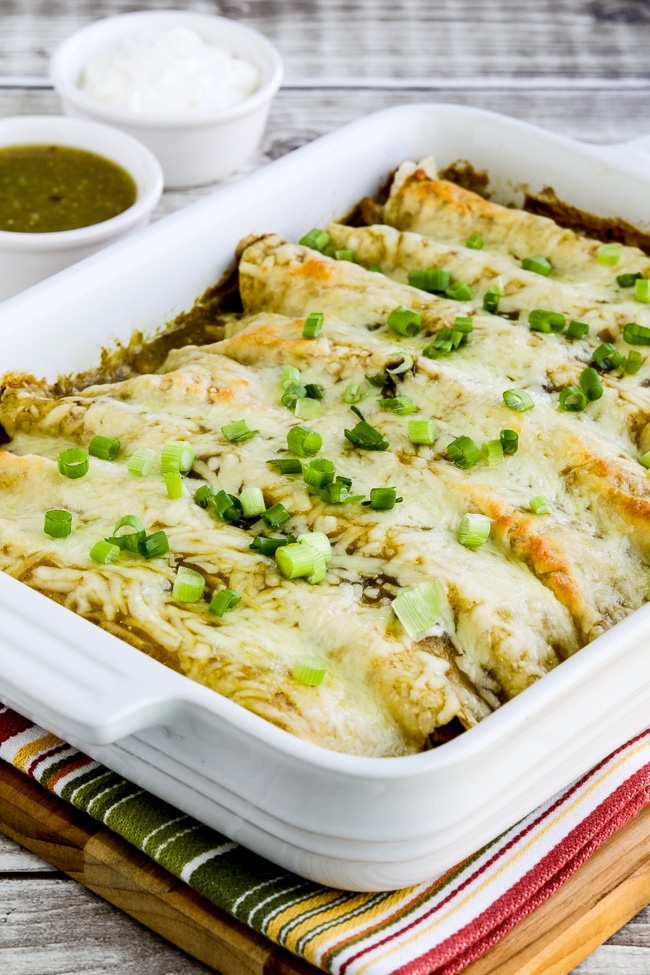 If you want a Mexican pork dinner that's really something special,  you have to try Instant Pot Green Chile Pork Enchiladas from Kalyn's Kitchen! You can use low-carb tortillas if you want a dinner that's relatively low in net carbs, or use any flour tortillas you prefer.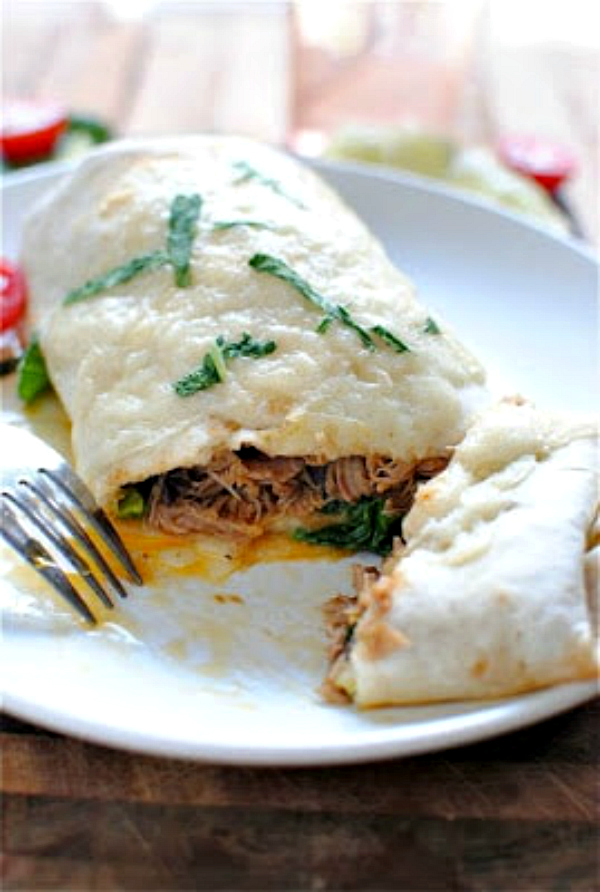 Get out your slow cooker and try these Slow Cooker Pork Burritos from Bev Cooks. I love the idea of a big, juicy burrito filled with yummy shredded meat and beans!
This Easy Cochinita Pibil from Gimme Some Oven can be made in the slow cooker or the Instant Pot, and these Mexican Street Tacos use a special pulled pork that's become popular all over Mexico!
Instant Pot Mexican Pork from Mel's Kitchen Cafe sounds like the start of an amazing dinner. You can make this tasty pork in the slow cooker as well with those instructions in the same recipe, and this can be used in a variety of Mexican dishes.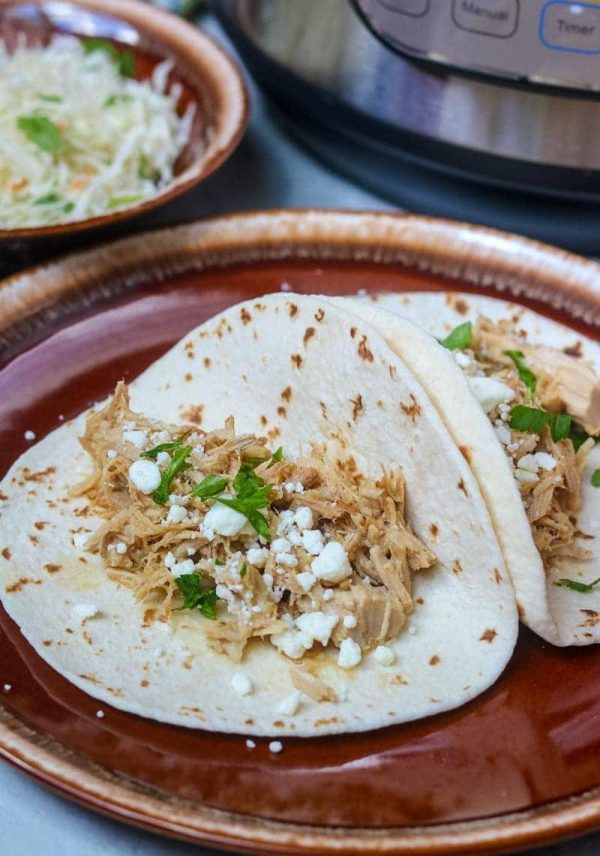 I bet the family will love these Instant Pot Carnitas Tacos from a Mind "Full" Mom! And if you serve with low-carb tortillas, this one can easily be a low-carb meal.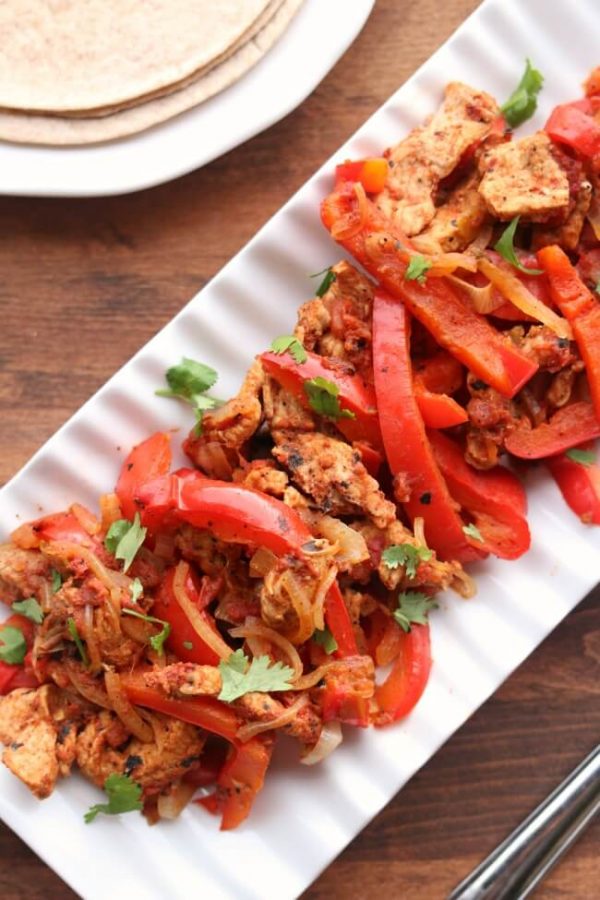 Instant Pot or Slow Cooker Pork Chop Fajitas from 365 Days of Slow + Pressure Cooking are a "think outside the box" idea for pork chops that sound delicious!
More Mexican Pork:
Instant Pot Salsa Pork Chops from Kalyn's Kitchen
Pineapple Citrus Slow Cooker Carnitas from Boulder Locavore
Instant Pot Chile Verde from The Rookie Cookie
Green Chile Pork Taco Bowl from Kalyn's Kitchen
Salsa Lime Shredded Pork from 365 Days of Slow + Pressure Cooking
Mexican Pulled Pork Nachos from 365 Days of Slow + Pressure Cooking
More Tasty Dinners with Pork:
Slow Cooker Cooker Pork Carnitas
Pork Lettuce Wraps or Tacos
Cafe Rio Sweet Pork Recipes
Char Siu Pork Recipes
(Visited 1,125 times, 1 visits today)