You can enjoy Chinese pork like you'd get in a restaurant with these Char Siu Pork recipes to make in the slow cooker or the Instant Pot! 
PIN to try the Char Sui Pork Recipes later!
Char Siu Pork is something many people love to order in a Chinese restaurant. The sweet and salty flavor is fantastic, and the meat is tender and juicy, which is why this is a dish so many people enjoy! And if you'd like to try making it at home, this post has Slow Cooker and Instant Pot Char Siu Pork Recipes that we think will be a hit with your family.
We're giving you eight different options here for Char Siu that you can enjoy served in a lettuce wrap, inside tortillas, or with rice and veggies; dress it up any way you like! Would you try making this Chinese restaurant favorite at home?
What is Char Siu Pork?
Char Siu literally means "fork roasted" and it's the Chinese version of barbecued pork.
How do you get the complete recipe?
Just click any recipe name to see the complete recipe on the original site. All photos are copyrighted to the site that posted the recipe.
Want more pork recipes?
If you love to cook pork, use Pork Recipes to see all the slow cooker or Instant Pot pork recipes with pork that are featured on this site.
I love how Andrea was able to get the crispy ends in her recipe Slow Cooker Char Siu Pork Roast from Andrea's Recipes. Doesn't this look delicious!
This Char Siu in the Pressure Cooker from Christine's Recipes cooks quickly and the end result is tender and juicy pork. This sounds like a perfect meal your guests and family will love!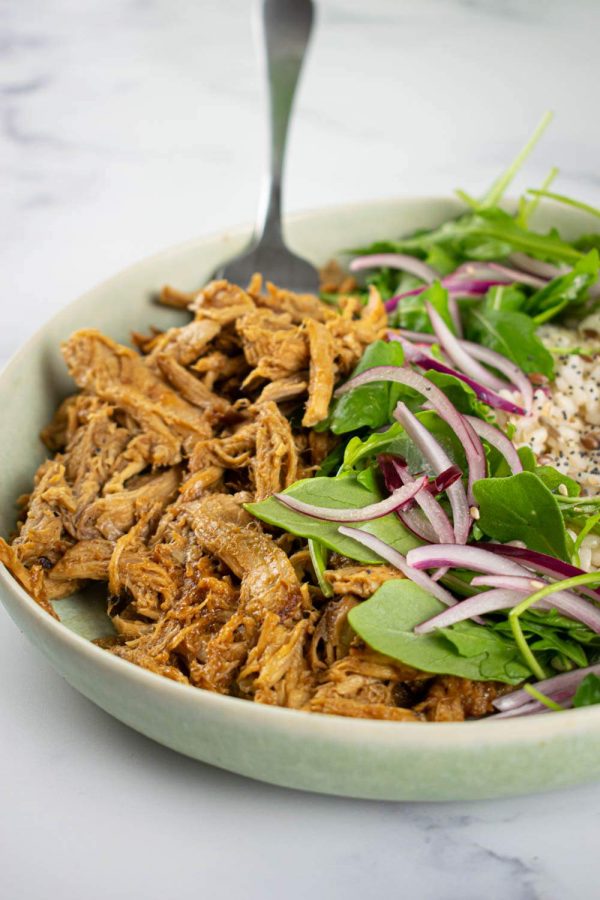 The Slow Cooker Char Siu Pork from Slender Kitchen gets turned into a tasty-looking bowl meal.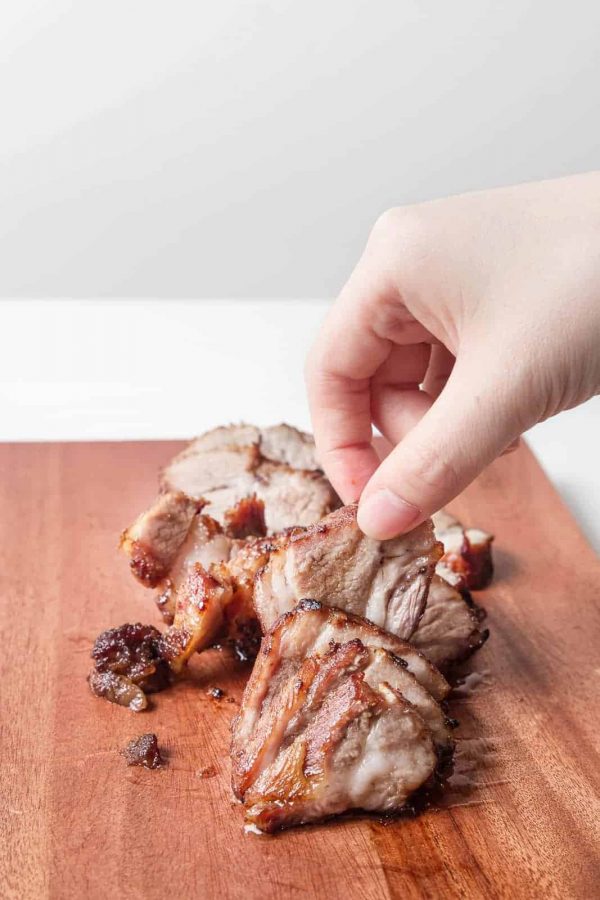 The recipe for Instant Pot Char Siu from Amy and Jacky has been tested three different ways to come up with the recipe that will work perfectly!
More Char Siu Pork Recipes for the Slow Cooker or Instant Pot:
Instant Pot Char Siu from Paint the Kitchen Red
Slow Cooker Char Siu Pork Ribs from Krumpli
Chinese BBQ Roast Pork from All Ways Delicious
Instant Pot Char Siu from Corrie Cooks
(Visited 4,555 times, 1 visits today)