We're updating this collection of Slow Cooker Summer Dinners to help get you through the rest of summer! All these are recipes that have been favorites on the site.
Click here to PIN 20 Amazing Summer Dinners in the Slow Cooker!
Click Here to see 30 Amazing Instant Pot and Slow Cooker Summer Dinners!
Summer might be starting to wind down, but the weather hasn't gotten that message yet, right? I know when the weather is hot everyone hates standing over the stove, which is why I love using my slow cooker to make summer dinners! I added a recipe category to Slow Cooker from Scratch way back in 2013 called Slow Cooker Summer Dinners, and I'm still an advocate of using the slow cooker to make dinner in the summer to keep the kitchen cool.


Today I 'm updating this collection of 20 Amazing Slow Cooker Summer Dinners with some new ideas, as well as some of the most popular summer dinners ever featured on the site. (And after several hours of trying to get all the photos and captions in this post to have the same line spacing, I officially give up! Obviously there are still some bugs in the switch to WordPress, but we're learning more every day; thanks for your patience!)
Click the recipe link under any photo to go to the original food blog where I found each recipe.  Hope you enjoy and can make the most of what's left of summer without too much time in the kitchen!
Sriracha-Pineapple Barbecued Chicken Sandwiches with Guacamole
from Kalyn's Kitchen
Slow Cooker Hoisin Chicken and Slaw Sandwiches
from The Perfect Pantry
from Simply Recipes
from Kalyn's Kitchen
from Skinny Ms.
from Skinnytaste
from Real Mom Kitchen
from Bev Cooks
from The Perfect Pantry
Slow Cooker Roast Beef Po'Boys
from The Kitchn
from Kalyn's Kitchen
from Taste and Tell
from Skinnytaste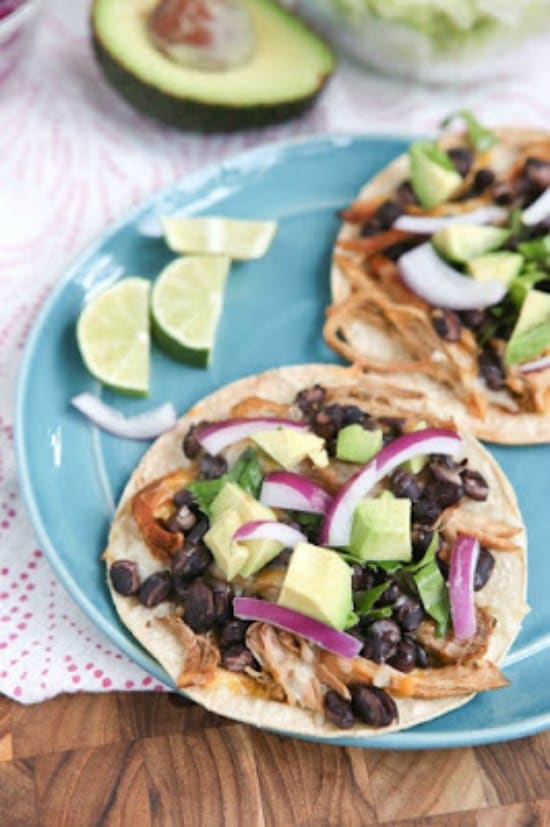 Slow Cooker Salsa Verde Pork Tostadas
from Aggie's Kitchen
from Recipe Girl
from Kalyn's Kitchen
from Elly Says Opa
from The Kitchn
(Visited 7,794 times, 1 visits today)