Here are lots of tips for Cooking Artichokes in the Slow Cooker or Instant Pot, and artichokes are always a fun side dish for a special meal!
Pin Cooking Artichokes in the Slow Cooker or Instant Pot to try it later!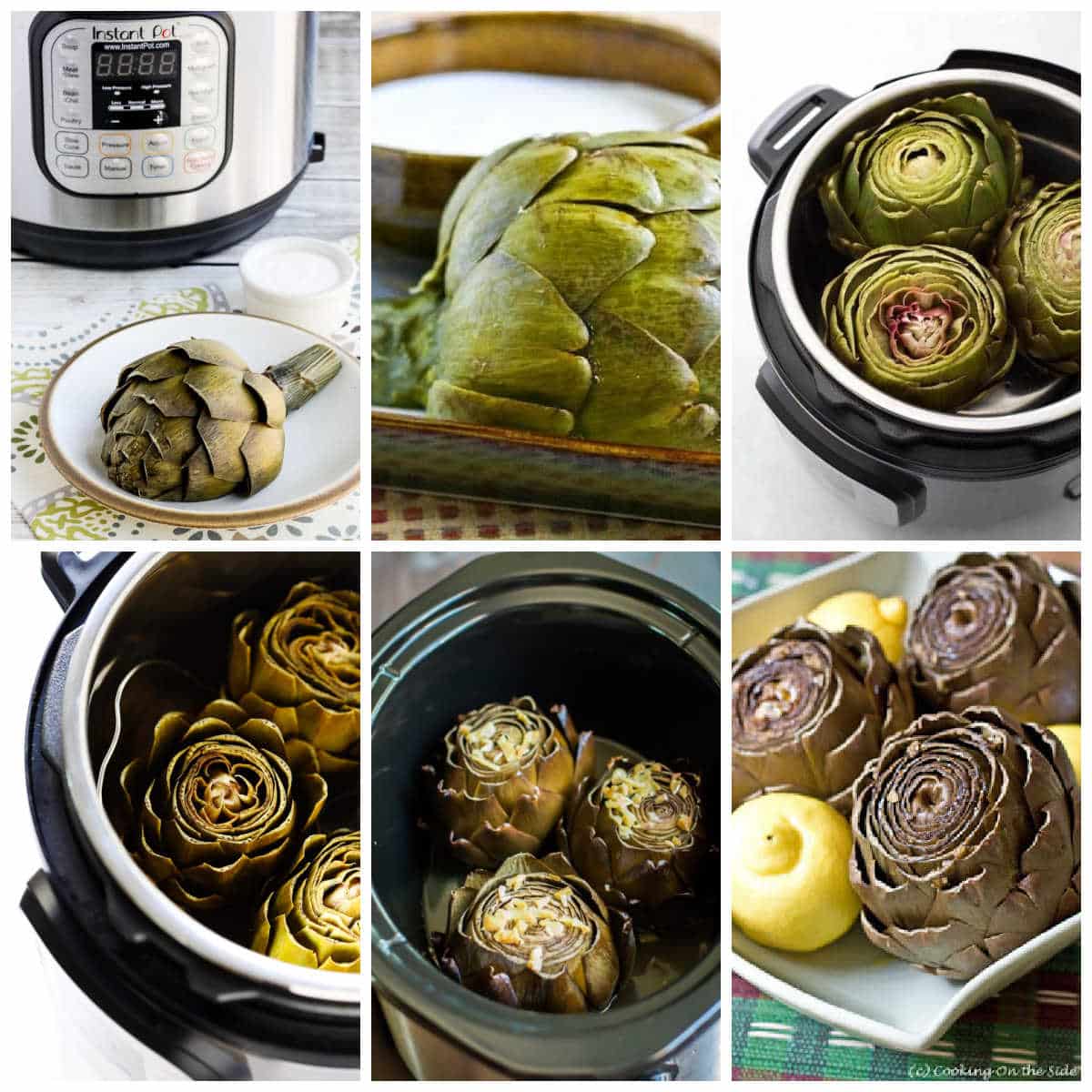 Artichokes are definitely one of my favorite foods! I get excited when they start becoming more affordable in the spring. I know some people find fresh artichokes to be a challenge, but personally I love the idea of cooking then in the slow cooker or Instant Pot!
And I think artichokes are always perfect for a special spring dinner and this post gives you plenty of options for Cooking Artichokes in the Slow Cooker or Instant Pot. What do you think; would artichokes be a hit at your house?
What are artichokes?
The artichokes we eat are the immature flower buds of a type of thistle, and they're considered a vegetable in the culinary world. Only the tips of the leaves and the inner heart of the artichoke is edible for fresh artichokes. Artichoke hearts are also sold in cans, in bottles, and frozen, and they're a beloved ingredient for many cooks. But even though cooking fresh artichokes may take a bit more effort, fresh spring artichokes are something many people look forward to every year.
Why is cooking artichokes a challenge for some people?
Artichokes have lots of leaves and also a prickly inner part that's not edible (called the choke). They're always cooked with the leaves on but the choke can be removed before cooking or after the artichokes are cooked. Preparing fresh artichokes for cooking can be somewhat intimidating the first time, but with practice they aren't that hard to prepare, and definitely worth the effort for the millions of artichoke fans who make them every spring!
How do you get the compete recipe?
Just click any recipe title to see the complete recipe on the original site. All photos are copyrighted to the blogger who posted the recipe.
There are great instructions for How to Cook Artichokes in the Instant Pot at Kalyn's Kitchen if you want artichokes that cook in a few minutes. And in this post I show the method my mother used for cutting the artichokes in half and cutting out the choke part before you cook them, which also makes them cook a bit more quickly!
I used a stovetop pressure cooker to cook my artichokes for many years, and in that same post I also share the tips for using that kind of pressure cooker for anyone who has one.
For Slow Cooker Garlic Artichokes from Cooking on the Side, you use fresh minced garlic, balsamic vinegar, and white wine or chicken stock in the slow cooker and make a beautiful side dish for dinner!
Ali from Gimme Some Oven is living in Spain where artichokes are so inexpensive compared to the U.S. so she's been making these Instant Pot Steamed Artichokes a few times a week!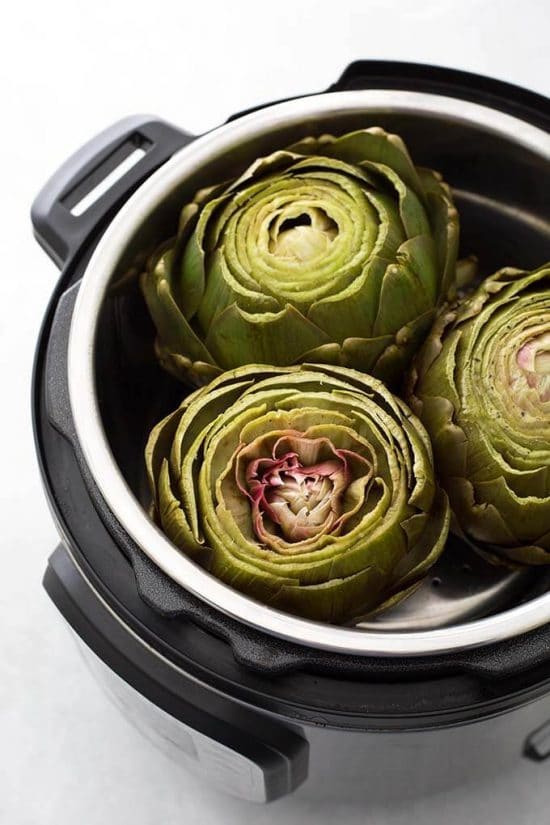 Instant Pot Whole Steamed Artichokes from Simply Happy Foodie also has more tips for Instant Pot artichokes if you pick that method!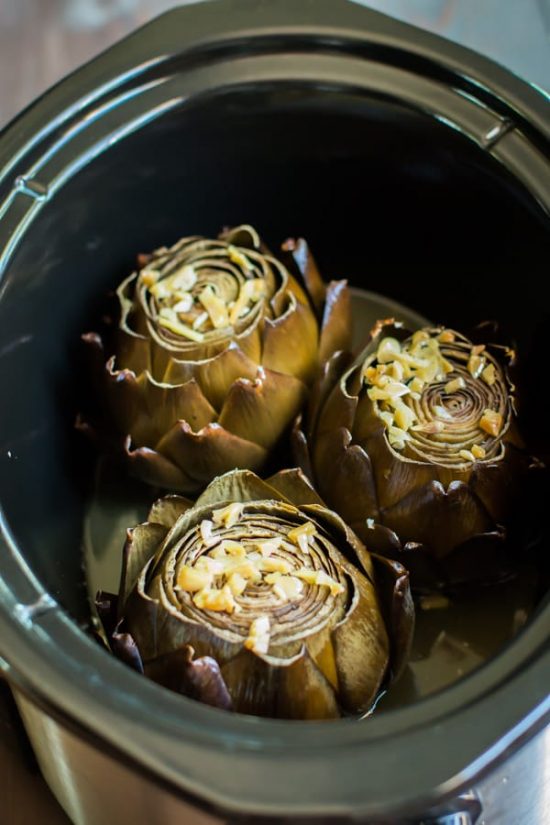 And Slow Cooker Garlic Lemon Butter Artichokes sound wonderful at The Magical Slow Cooker!
(Visited 10,189 times, 1 visits today)