These Four Flavorful Recipes for Butter Chicken can help you make the same Butter Chicken you enjoy when visiting your favorite Indian Restaurant. This popular dish with chicken, Indian spices, and the buttery tomato sauce is so easy to make at home in the slow cooker or pressure cooker!
Click here to PIN Four Flavorful Recipes for Butter Chicken!
Click here to see Instant Pot Chicken and Rice Recipes For Easy Family Dinners!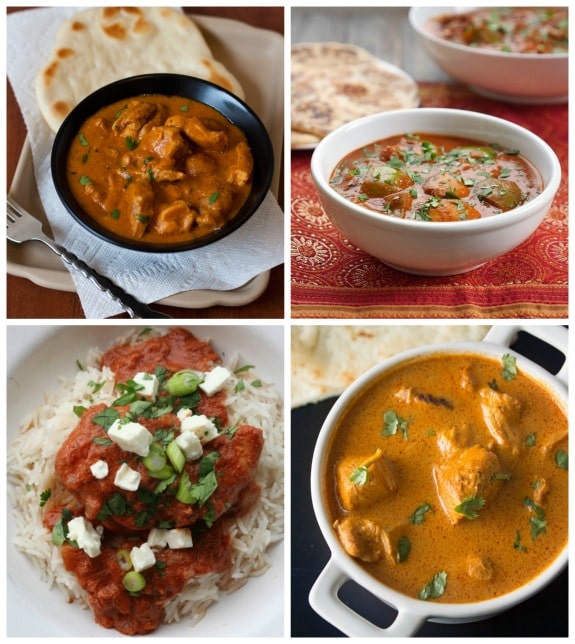 Butter Chicken is a well-known Indian dish that's known for the spices used and delicious buttery tomatoey flavors in the amazing sauce. These Four Flavorful Recipes for Butter Chicken produce delicious Butter Chicken that's delicious and easy to make so you can enjoy your favorite Indian food dinner at home, so we're updating this post for our weekly Friday Favorites recipe pick!
Included in this updated post are pressure cooker, Instant Pot and slow cooker recipes for Butter Chicken so you can choose the method you prefer for a delicious dinner in the comfort of your home. Be sure to serve it with a side of Naan to soak up all that rich goodness!
All photos are copyrighted to the site that posted the recipe. Just click the recipe name under any photo to see the complete recipe on that site.