For those colder days when you need some comfort food, how about making one of these Four Savory Soups with Ground Beef? There are options for the Instant Pot or the Slow Cooker, and these soups all have that special something that makes them a hit! 
Click to PIN Four Savory Soups with Ground Beef!
Click here to see The BEST Instant Pot Soup Recipes!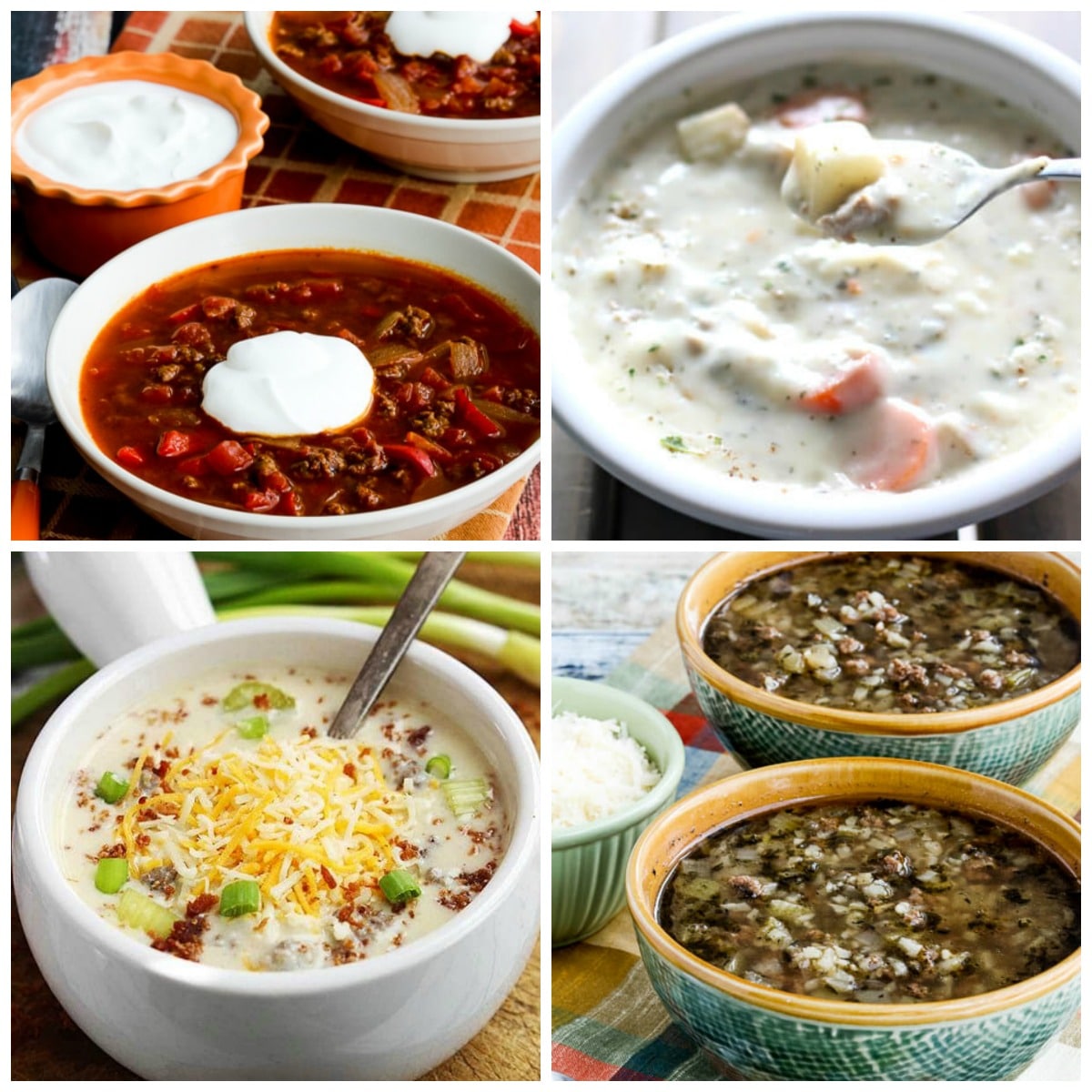 I don't know if you're quite ready for soup recipes yet, but the nights are definitely getting a bit cooler and even if it's not soup weather yet where you live, I bet it won't be long before soup sounds really good for dinner. So for today's Friday Favorites recommendations we're featuring Four Savory Soups with Ground Beef!
I love to make soup in the slow cooker (which makes the house smell great) and in the Instant Pot (where soup is so quick to get on the table), and there are tasty soup recipes here using both methods.  And every one of these soups with ground beef is loaded with savory goodness! There are creamy soups and soups with broth, and one with spicy Hungarian paprika, and all of these have that WOW factor that makes you want to make the same soup over and over.
Are you ready for soup yet? Which one of these soups would you want to make first?