Chili in the Instant Pot is about as easy as it gets for a cold-weather dinner, and here are our picks for The BEST Instant Pot Chili Recipes. This collection has Instant Pot Chili Recipes of every kind; enjoy!
PIN The BEST Instant Pot Chili Recipes to make some later!
Click for The BEST Low-Carb and Keto Instant Pot Chili!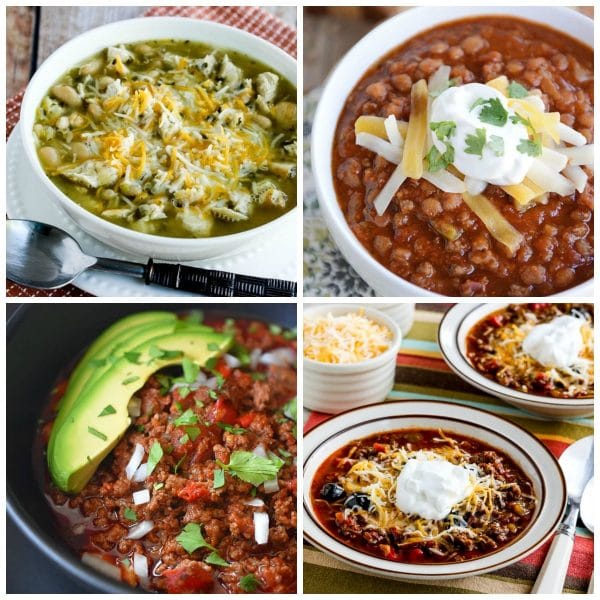 It's winter and football season, and those two things mean that chili is perfect for the menu this time of year. Of course chili is a popular slow cooker dish, and we've featured The BEST Slow Cooker Chili Recipes and Slow Cooker Pumpkin Chili on this site. Both those collections have some great chili recipes when you have time to let chili cook all day in the slow cooker.
But what about a busy day when you're having friends over to watch football or you need something quick for a week-night dinner? That's when The BEST Instant Pot Chili Recipes can really come in handy! And this collection if Instant Pot Chili Recipes has great chili ideas of every type, including vegetarian or vegan chili, low-carb chili, chili with beef, white bean chicken chili, lentil chili, chili with pumpkin or sweet potatoes, Cajun chili, turkey chili, and more!
There are tasty chili recipes here to keep you in chili dinners for weeks to come, and be sure to check out the list of additional chile recipes after the photos to get all your options! And if you're ready to cut the carbs in January you might want to check out The BEST Low-Carb and Keto Instant Pot Chili as well!