So many people love pumpkin in the fall, so here's a delicious assortment of 50 Instant Pot Pumpkin Recipes! What's better than sweet and savory pumpkin recipes made in the Instant Pot?
PIN the 50 Pumpkin Recipes to try some later!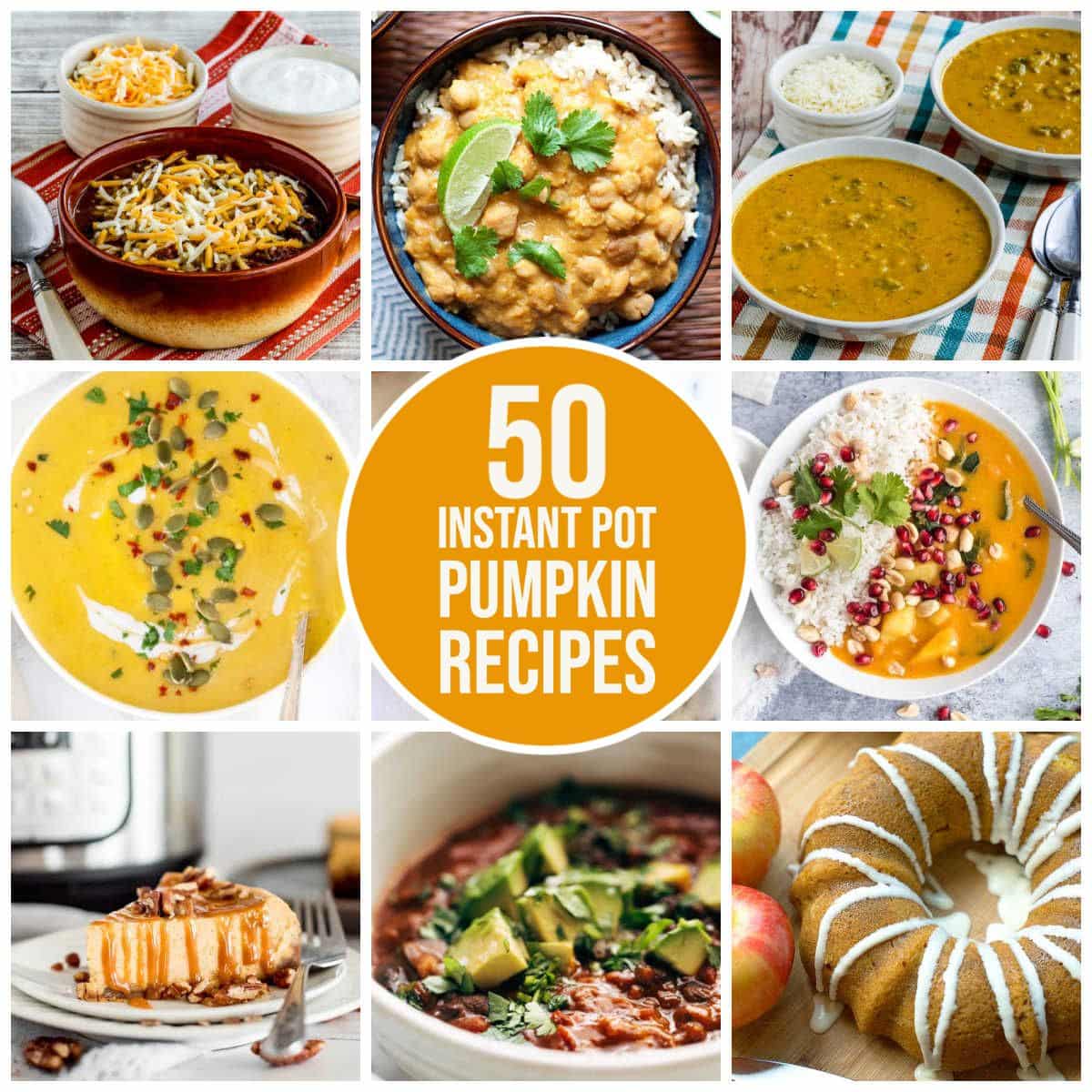 It seems that when it comes to pumpkin recipes there are two kinds of cooks. Some people just can't wait for fall and would like to start cooking with pumpkin as soon as the weather gets even the tiniest bit cool. Other people might make a recipe with pumpkin occasionally, but certain not until October!
But for any Instant Pot fan who's even the tiniest bit interested in pumpkin recipes, I bet you can find a recipe to try in this collection of 50 Instant Pot Pumpkin Recipes. There are Instant Pot Pumpkin Recipes here for everyone!