Everyone loves a bowl meal, and these Slow Cooker and Instant Pot Pork Burrito Bowls taste like something you could get in a restaurant! And there are a few taco bowl meals here and some low-carb bowls too, enjoy!
PIN the Pork Bowls to try some later!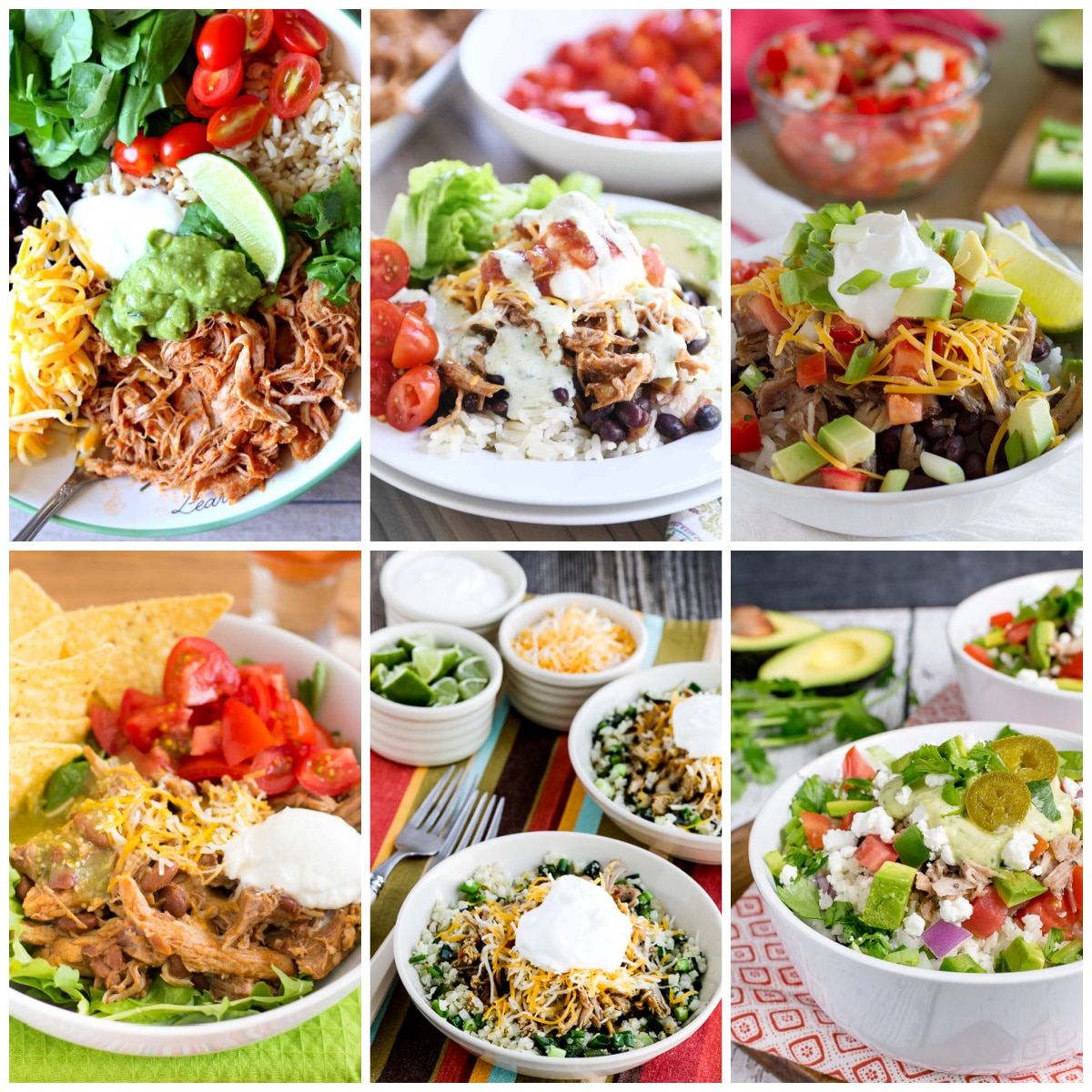 Perfectly tender, fall-apart pork cooked quickly in the Instant Pot or slowly in the slow cooker becomes the star ingredient for these Slow Cooker and Instant Pot Pork Burrito Bowls. And burrito bowls or taco bowls sound so good for an easy dinner that that the whole family can customize to their liking.
Whether the pork is cooked quickly in the Instant Pot or low-and-slow in the slow cooker these burrito bowl and taco bowl meals sound just as good as anything you might get at your favorite Mexican restaurant. And some of these bowl meal ideas can be a low-carb dinner!
What Burrito Bowl ideas are featured here?
Of course the variations are endless for a bowl meal with pork. With these recipes you can create your bowl meal with brown or white rice, guacamole, black beans, pico, avocado, or and sour cream. Or serve the ingredients over cauliflower rice for a delicious low-carb bowl.
How do you get the complete recipe?
Just click the recipe name to see the complete recipe on that site. All photos are copyrighted to the site that posted the recipe.
Want more ideas for Slow Cooker or Instant Pot Pork?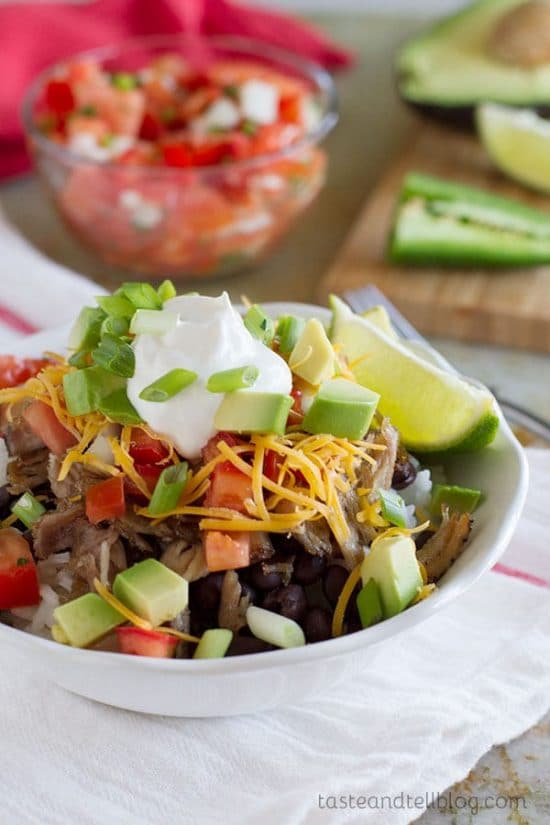 I'm going to let Deborah give the description for her Slow Cooker Pork Burrito Bowls from Taste and Tell: "Caramelized pork carnitas are served over beans and rice, and topped with a fresh pico de gallo." Browning the pork after it cooks in the slow cooker and using from-scratch pico-de-gallo are two of the things that make this recipe special, and you can also add sour cream and/or cheese if you'd like.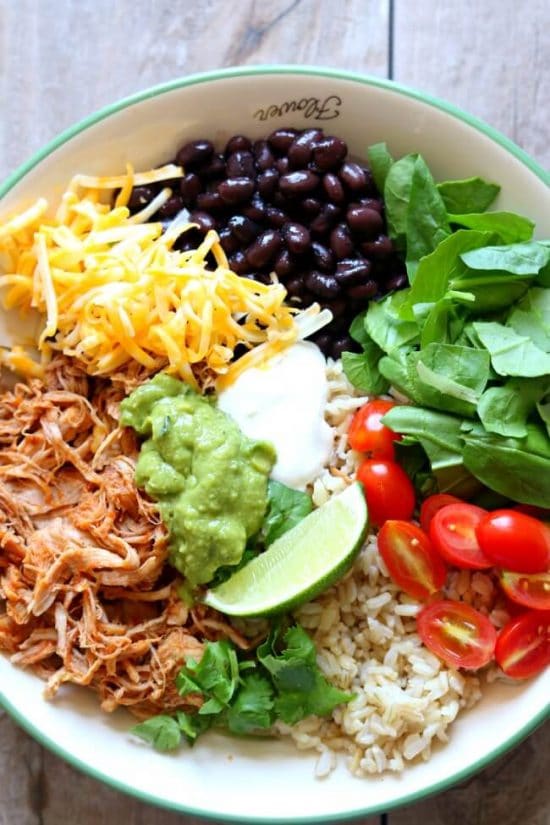 Extra tender and shreddable Instant Pot Savory Pork Burrito Bowls from 365 Days of Slow + Pressure Cooking have just 5 ingredients and cook quickly in your Instant Pot, or there is a link to a slow cooker version as well. Add your favorite toppings and enjoy!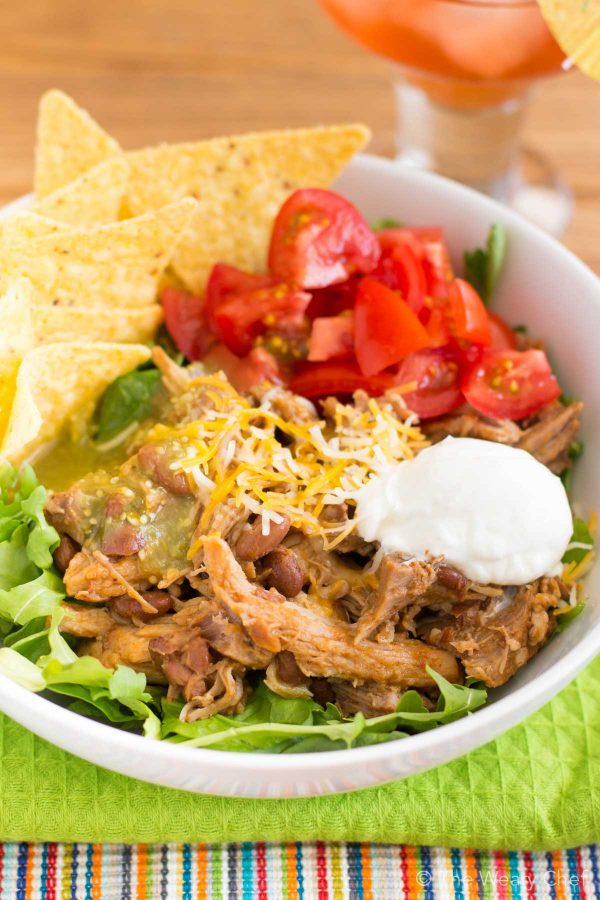 Crockpot Pork Burrito Bowls from The Weary Chef feature pork that cooks with enchilada sauce and beans, and this sounds delicious!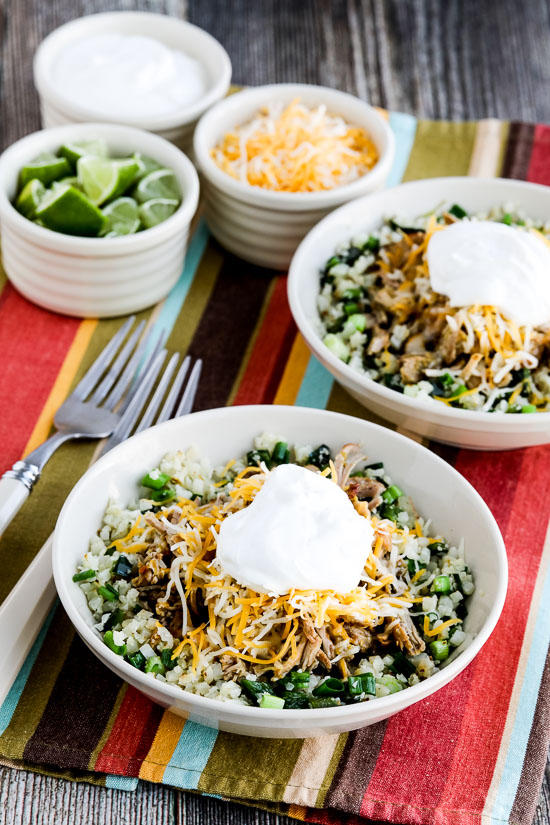 This tasty Green Chile Pork Taco Bowl from Kalyn's Kitchen features tasty pork made in the Instant Pot and served over cauliflower rice for a low-carb meal.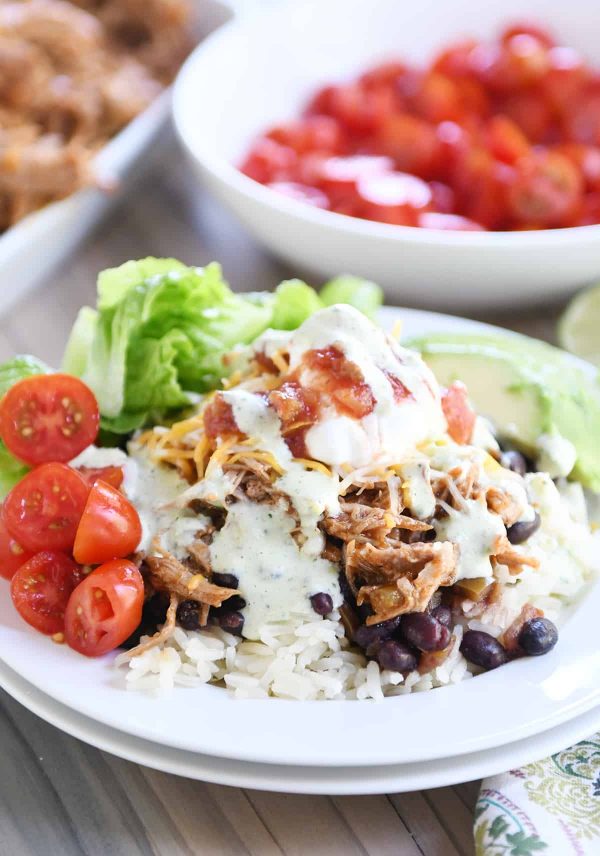 Cafe Rio Copycat Sweet Pork from Mel's Kitchen Cafe can be made in the Slow Cooker or the Instant Pot, and this is perfect to make into a bowl meal, just like they do at Cafe Rio!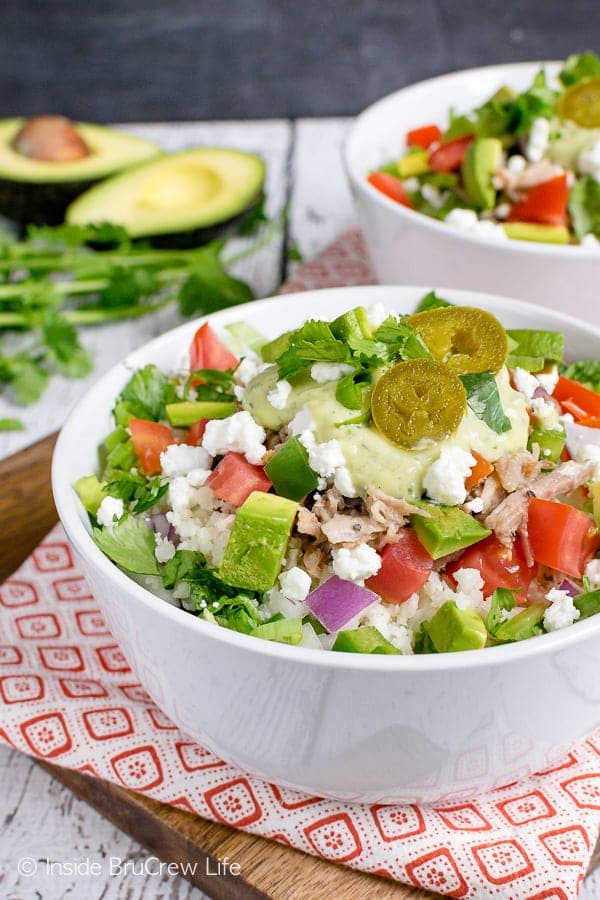 Healthy Pulled Pork Bowls from Inside Bru Crew Life feature pork cooked in the slow cooker and then combined with lots of tasty veggies and Mexican cheese!
More Slow Cooker or Instant Pot Bowl Meals with Pork: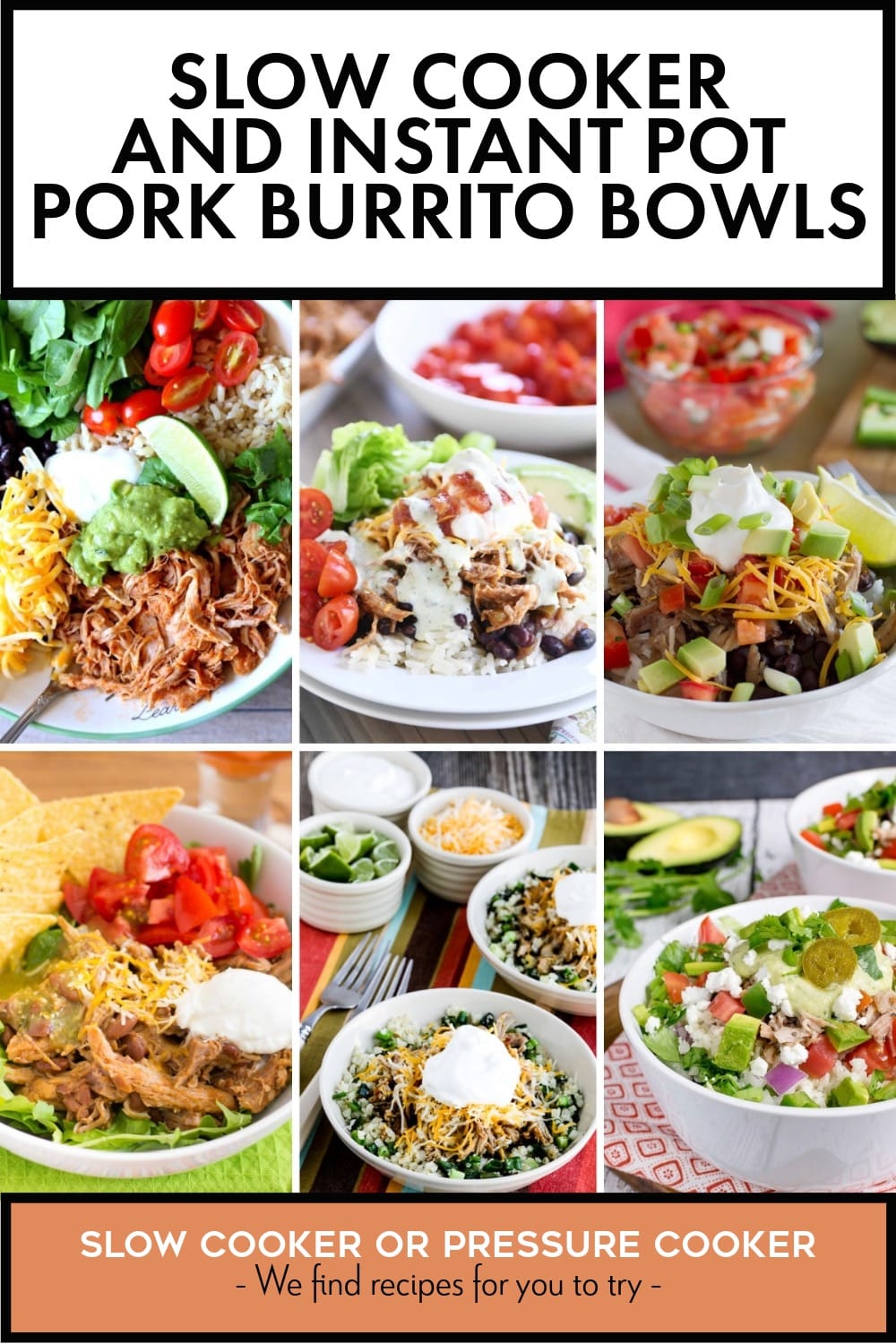 (Visited 2,503 times, 2 visits today)