If you're having a smaller crowd for Thanksgiving this year, one of these Top Ten Recipes for Slow Cooker Turkey Breast might be perfect! Or use these recipes any time of year when your family wants turkey for dinner.
PIN the Top 10 Recipes for Slow Cooker Turkey Breast!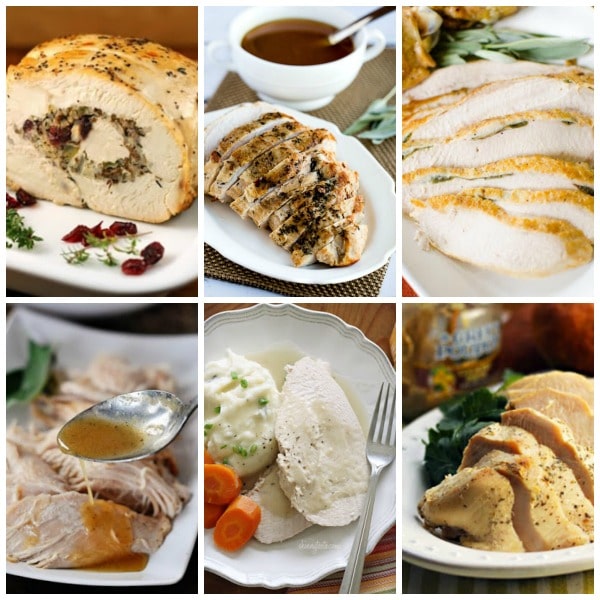 Many people are having smaller gatherings for Thanksgiving this year, so today I'm reminding you that Slow Cooker Turkey Breast is easy and delicious and perfect for Thanksgiving dinner for a small group. And even when it's not Thanksgiving, turkey breast is delicious for an easy dinner that makes the house smell great, and turkey dinner is always a hit.
And for a holiday meal, using the slow cooker is ideal! The food doesn't need to be watched while it cooks, which frees you up to concentrate on the other parts of the meal. And cooking turkey breast in the slow cooker is practically foolproof.
If you're watching your carbs, just make turkey breast and serve with a low-carb green vegetable dish or low-carb side dishes for a tasty low-carb dinner! And for those who prefer the Instant Pot, check out Ten Terrific Recipes for Instant Pot Turkey Breast!