You'll love Instant Pot Lettuce Wraps, and you can easily make your Lettuce Wraps low-carb or gluten-free with the right ingredient choices!
PIN The Best Instant Pot Lettuce Wraps to make some later!
Lettuce wraps are now pretty mainstream in Chinese-American restaurants, but have you tried making tasty lettuce wraps at home? With these recipe for The BEST Instant Pot Lettuce Wraps you can easily make lettuce wraps for a fun-to-eat dinner option, and this great collection of lettuce wraps has recipes that use chicken or beef, as well as one vegan lettuce wraps recipe with mushrooms. And many of these recipes are low in carbs too!
And lettuce wraps can easily be made lower in carbs, gluten-free, dairy-free, or even Paleo by simply adjusting the ingredients to fit the type of diet you're following! We also have a collection of Slow Cooker and Instant Pot Lettuce Wraps if you prefer letting the filling cook all day while you're out and about!
I hope you'll try making lettuce wraps for a fun dinner idea! All recipes are copyrighted to the site that posted the recipe; just click the recipe title under any photo to see the complete recipe on the original site.
Asian Beef Lettuce Wraps with Tangy Cucumbers (Instant Pot or Slow Cooker)
from Our Best Bites
Instant Pot Honey Sesame Chicken Lettuce Wraps
from Domestic Superhero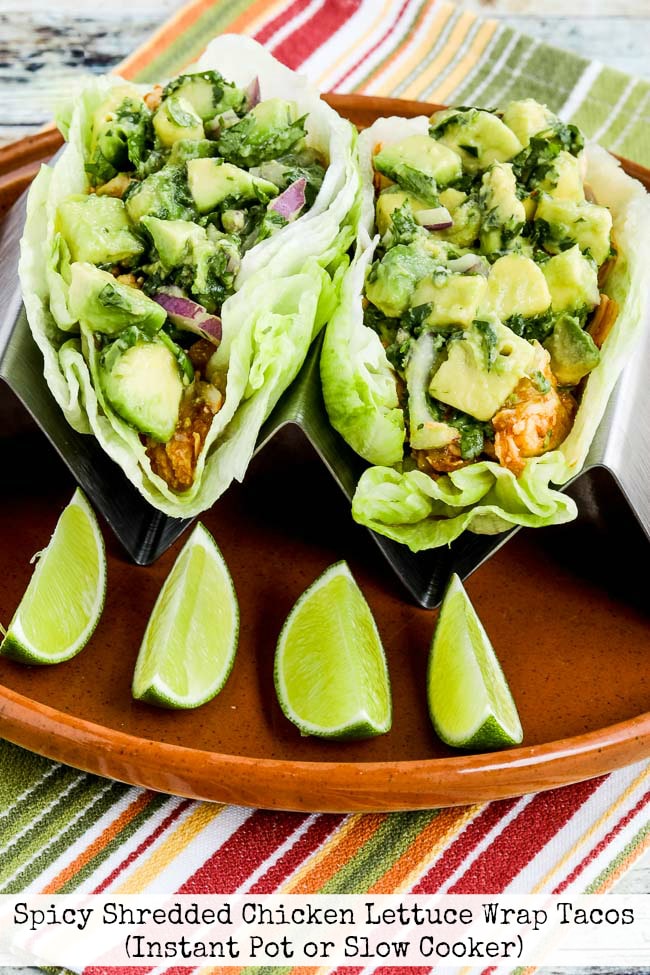 Spicy Shredded Chicken Lettuce Wraps (Instant Pot or Slow Cooker)
from Kalyn's Kitchen
Instant Pot Cuban Style Beef Lettuce Wraps (Whole 30)
from Berry and Maple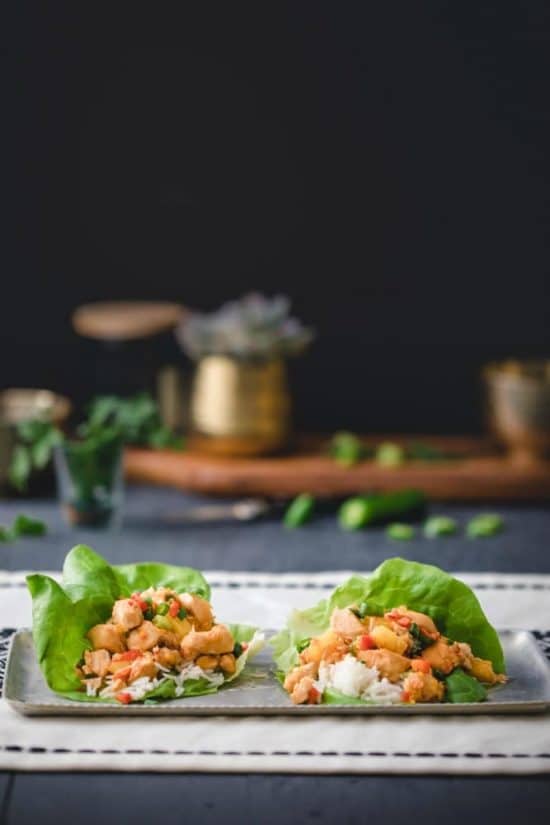 Instant Pot Sweet and Sour Chicken Lettuce Wraps
from Joanie Simon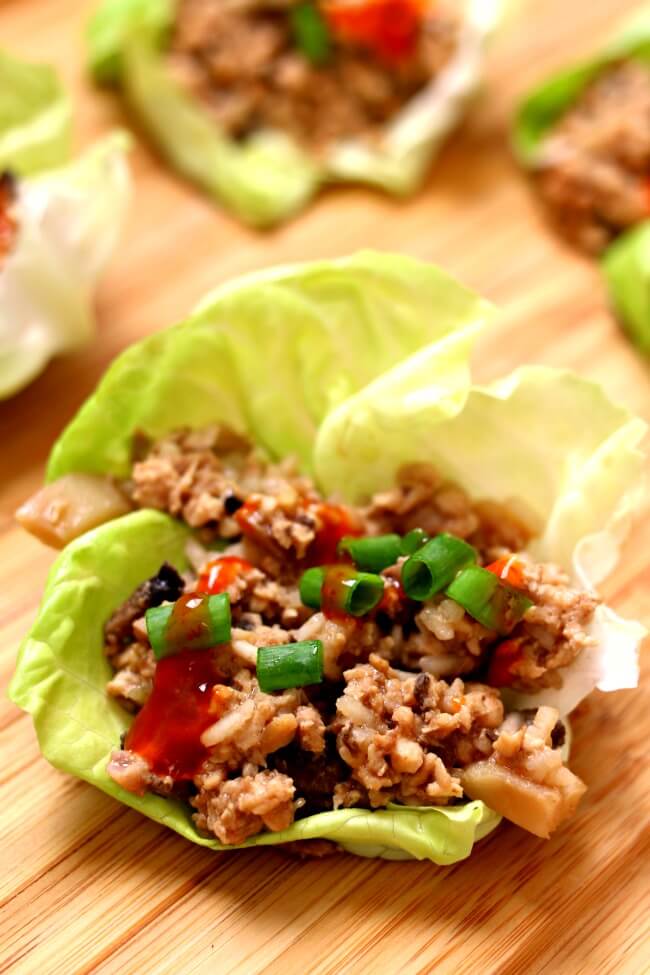 Instant Pot Chicken Lettuce Wraps
from 365 Days of Slow + Pressure Cooking
Instant Pot Orange Chicken Lettuce Wrap
from Foodiecrush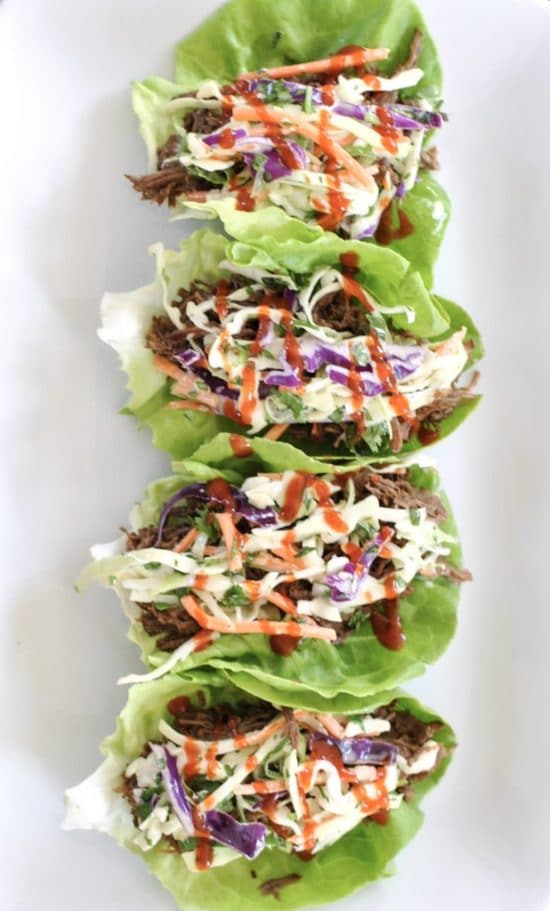 Instant Pot Shredded Asian Beef Lettuce Cups
from Empowering Nourishment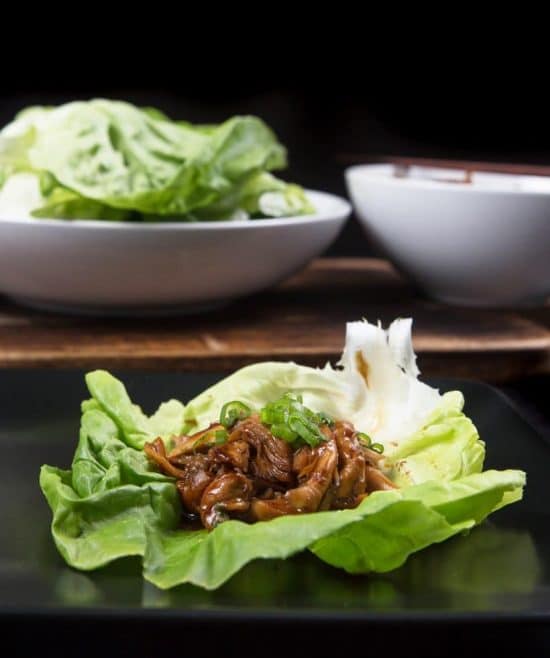 General Tso's Instant Pot Shredded Chicken
from Pressure Cook Recipes
Instant Pot Pulled Chicken Lettuce Wraps
from What Cait Ate
Instant Pot Thai Pork Lettuce Wraps
from Sidewalk Shoes
Buffalo Chicken Lettuce Wraps (Slow Cooker or Instant Pot)
from Skinnytaste
More Instant Pot Lettuce Wraps:
Instant Pot Salsa Chicken Taco Lettuce Wraps from Platings and Pairings
Instant Pot Pad Thai Chicken Lettuce Wraps from Hunger Thirst Play
Instant Pot Bulgogi Mushroom Lettuce Wrap-Vegan from The Edgy Veg
Slow Cooker or Instant Pot Thai Beef Lettuce Wraps (Paleo,Whole 30) from Wholesomelicious
Instant Pot Buffalo Chicken Lettuce Wraps from 365 Days of Slow + Pressure Cooking
If you're a lettuce wraps fan, let us know in the comments about your favorite recipe!
(Visited 8,314 times, 1 visits today)