These Slow Cooker or Instant Pot Recipes for Southwestern Beef can be the start of an easy and delicious family dinner! And there are 14 great ideas here for Cinco de Mayo dinner if you're planning your menu.
PIN Slow Cooker or Instant Pot Recipes for Southwestern Beef!
If you're thinking about the Cinco de Mayo menu or just wondering what to make for dinner, here are 14 different Slow Cooker or Instant Pot Recipes for Southwestern Beef! And hopefully these tasty Southwestern Beef recipes will give you some new dinner ideas!
There are options for the slow cooker or the Instant Pot, and there are a variety of different dishes here with Southwestern flavors, and quite a few of them are low in carbs if you care about that. Southwestern beef recipes use ingredients like tomato paste, canned tomatoes, or salsa, with spices, and you'll love the deep rich Latin flavors of these recipes.
So choose the cooking method you prefer, pick the recipe that suits your needs, and start cooking. And if you're lucky you might have leftovers you can freeze for another time!
What types of Southwestern Beef Recipes are featured here?
In this round-up you'll find recipes for Mexican beef, stew, brisket, sandwiches, pot roast, tostadas, tacos and more! And all of the dishes are loaded with spicy flavor.
Want more Recipes with Southwestern flavors?
How do you get the complete recipe?
Just click or tap any recipe name to see the complete recipe on that site. All photos for Southwestern Beef are copyrighted to the site that posted the recipe.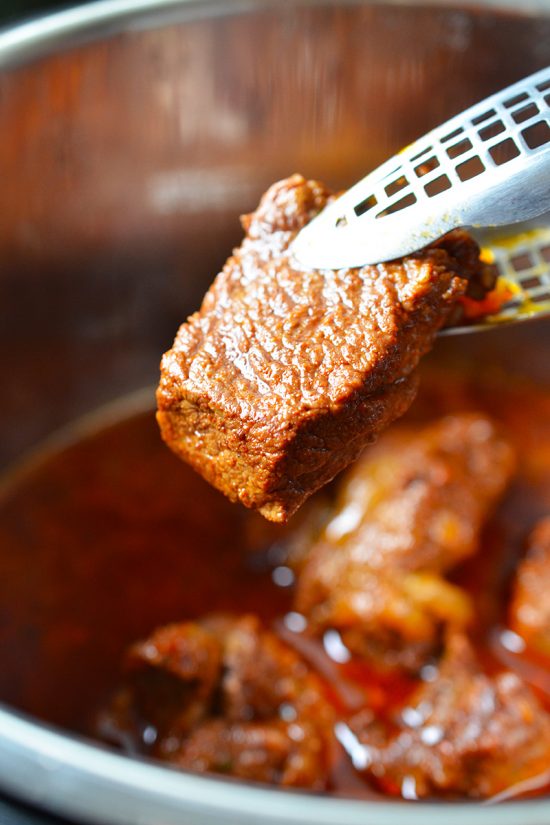 When you make this Instant Pot (Pressure Cooker) Mexican Beef from Nom Nom Paleo there is no need to brown the beef first. Michelle says she rarely braises meat  in the oven any more because she can get similar results in a fraction of the time using a pressure cooker.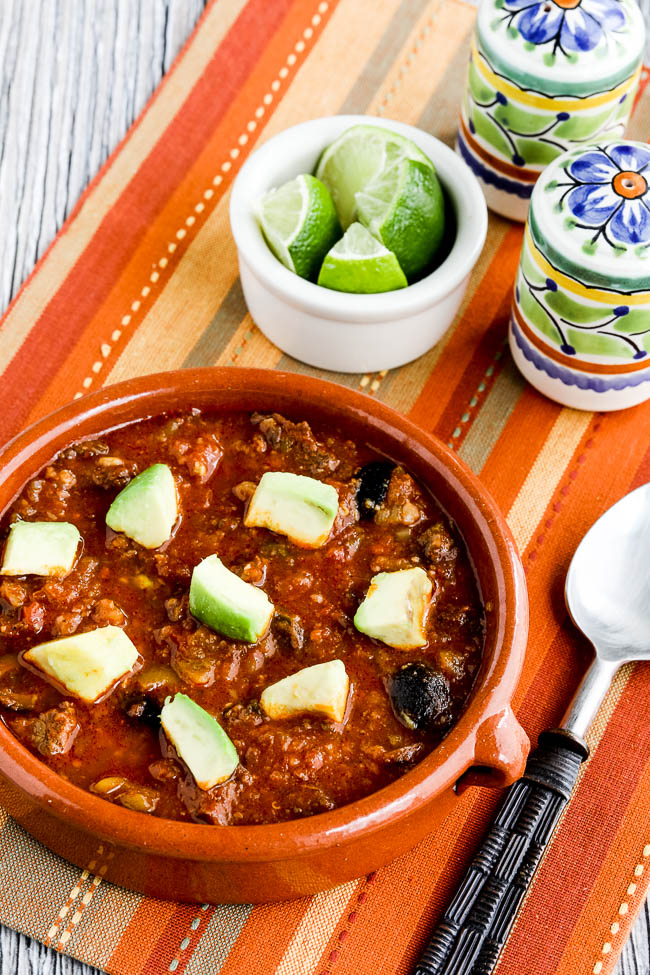 Instant Pot Southwestern Beef Stew from Kalyn's Kitchen is going to be a hit with most families, and this is perfect for a low-carb meal that no one will realize is low in carbs!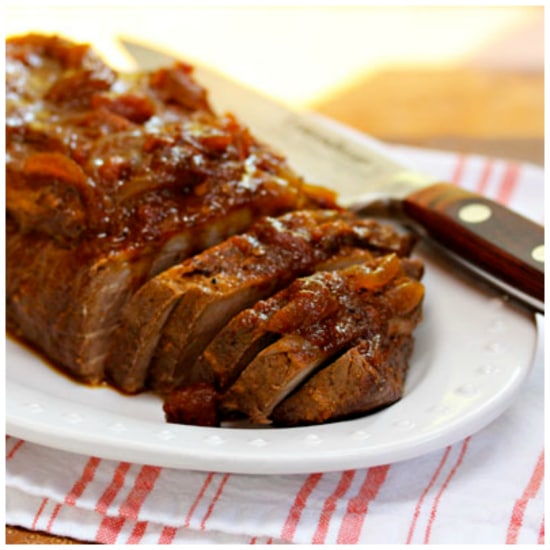 Lydia says this  Slow Cooker Southwestern Beef Brisket from The Perfect Pantry is a little bit sweet, a little bit smoky, and a tiny bit hot and spicy.
Instant Pot Southwestern Tavern Sandwiches from 365 Days of Slow + Pressure Cooking are like a kicked up Sloppy Joes type sandwich with Southwestern flavors, and this sounds delicious!
Use your slow cooker for this Saucy Southwest Shredded Beef from Budget Bytes. The slow cooker tenderizes the beef with herbs, spices, tomato, and broth and creates a rich, thick sauce while cooking.  Perfect for burrito bowls, tacos, and other similar dishes.
This delicious Slow Cooker Southwestern Pot Roast from Kalyn's Kitchen has just five ingredients and it's low-carb, low-glycemic, gluten-free,  and can easily be Paleo or Whole 30 if you choose the right salsa.
Or if you prefer the Instant Pot, make this Instant Pot Southwestern Pot Roast from Kalyn's Kitchen!
This Instant Pot or Slow Cooker Barbacoa Beef from Averie Cooks is another idea for shredded beef with Southwestern flavors!
More Southwestern Beef Recipes:
(Visited 2,356 times, 1 visits today)