Southwestern Beef is great to have on hand for an easy-to-put-together dinner with family or for friends who drop by. Here are four variations for Southwestern beef you can make in the slow cooker or the pressure cooker; try one of these for Taco Tuesday tomorrow! 
Click here to PIN Four Fabulous Recipes for Southwestern Beef!
Click here to see The BEST Instant Pot Mexican Food Recipes!
I hope people are enjoying our new approach of sharing some Taco Tuesday ideas on Monday, so hopefully you can try one of them for a Taco Tuesday meal the next day! This week we have Four Fabulous Recipes for Southwestern Beef, a post we're updating to give you several recipe ideas and also the option for slow cooker or pressure cooker. We've included brisket, pot roast, and shredded beef recipes here to help with your meal planning.
Southwestern beef  combines beef, tomato paste or salsa, and spices to create a rich southwestern flavor that is unmistakably delicious and versatile. It can be served as a main dish entree, with rice and beans, in rice bowls, tacos, enchiladas, tostadas, or in a salad, and you'll love the deep rich flavors of this Southwestern Beef.  So go ahead and choose the cooking method you prefer, pick the recipe that suits your needs, and start cooking! And if you're lucky you might have leftovers you can freeze for another time!
All photos are copyrighted to the site that posted the recipe. Just click the recipe name under any photo to see the complete recipe on that site.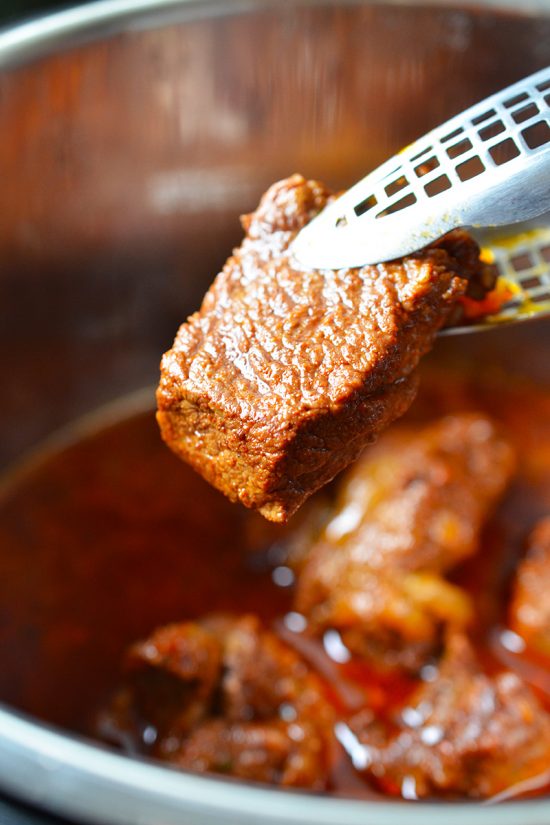 When you make this Instant Pot (Pressure Cooker) Mexican Beef from Nom Nom Paleo there is no need to brown the beef first. Michelle says she rarely braises meat  in the oven any more because she can get similar results in a fraction of the time using a pressure cooker.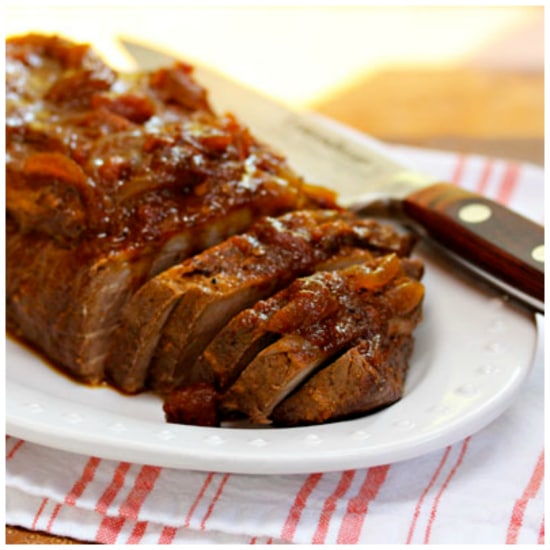 Lydia says this  Slow Cooker Southwestern Beef Brisket from The Perfect Pantry is a little bit sweet, a little bit smoky, and a tiny bit hot and spicy.
Use your slow cooker for this Saucy Southwest Shredded Beef from Budget Bytes. The slow cooker tenderizes the beef with herbs, spices, tomato, and broth and creates a rich, thick sauce while cooking.  Perfect for burrito bowls, tacos, and other similar dishes.
This delicious Low-Carb Southwestern Pot Roast in the Slow Cooker from Kalyn's Kitchen has just five ingredients and it's low-carb, low-glycemic, gluten-free,  and can easily be Paleo or Whole 30 if you choose the right salsa.
More Tasty Beef in the Slow Cooker or Instant Pot:
Use the Index Page for Beef to see all the slow cooker or pressure cooker beef recipes that have been featured on this site.
(Visited 565 times, 1 visits today)