Try one of these Slow Cooker or Instant Pot Recipes with Black-Eyed Peas to bring you some good luck in the New Year! And black-eyed peas are not only lucky, they're also delicious!
PIN The BEST Slow Cooker or Instant Pot Recipes with Black-Eyed Peas!
Click here to see The BEST Instant Pot Party Dips!
Before I was a food blogger I never knew about the tradition of cooking black-eyed peas to bring luck in the new year. Then I tried Hopping John Soup and since then I've been making either that soup, Black-Eyed Pea Hummus, or Black-Eyed Pea Salad every New Year's Day. And I've had lots of good luck and also discovered how much I liked the flavor of black-eyed peas!
And New Year's Day is only a couple of days away so I'm reminding you about this updated collection of The BEST Slow Cooker and Instant Pot Recipes with Black-Eyed Peas so you can plan to put some black-eyed peas on your New Year's Day menu. If you do cook black-eyed peas, I hope they bring you lots of New Year's good luck!

What's your favorite way to cook or eat black-eyed peas?  Let us know about it in the comments, and Happy New Year everyone!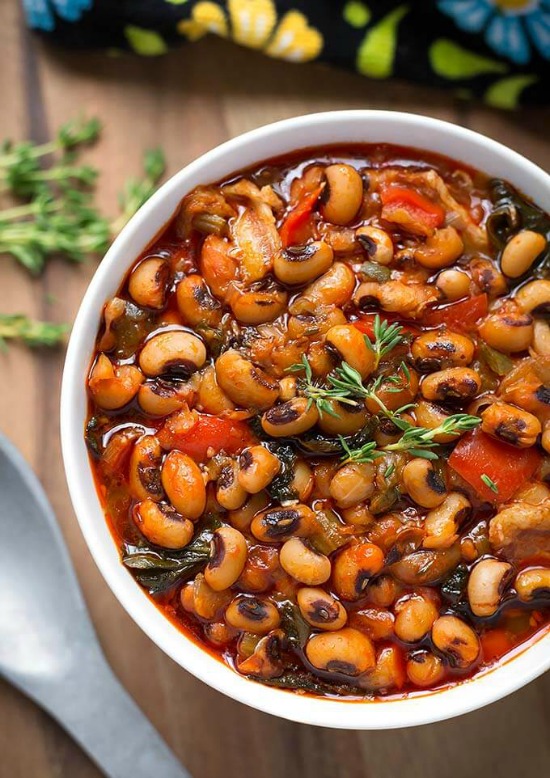 Instant Pot Black-Eyed Peas from Simply Happy Foodie have collards greens, or you can cook them separately if you prefer. Doesn't that look tasty?
Slow Cooker Black-Eyed Pea Soup with Ham and Chicken from Gluten-Free Easily sounds like it would be loaded with flavor, and of course this recipe is gluten-free!
Black-Eyed Peas are popular in Indian, and this Instant Pot Black-Eyed Pea Curry (Lobhia) from Piping Pot Curry sounds tasty!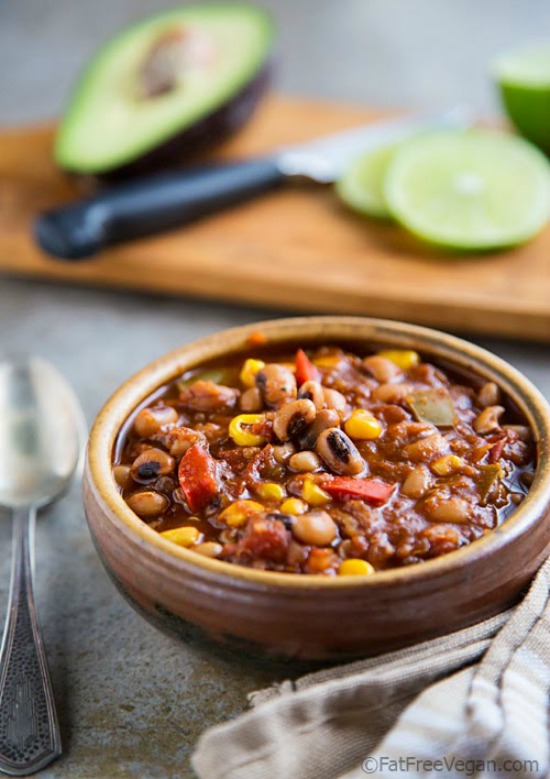 If you want a dish that's vegetarian or vegan, check out Vegan Black-Eyed Pea Chili with Quinoa and Corn from Fat Free Vegan Kitchen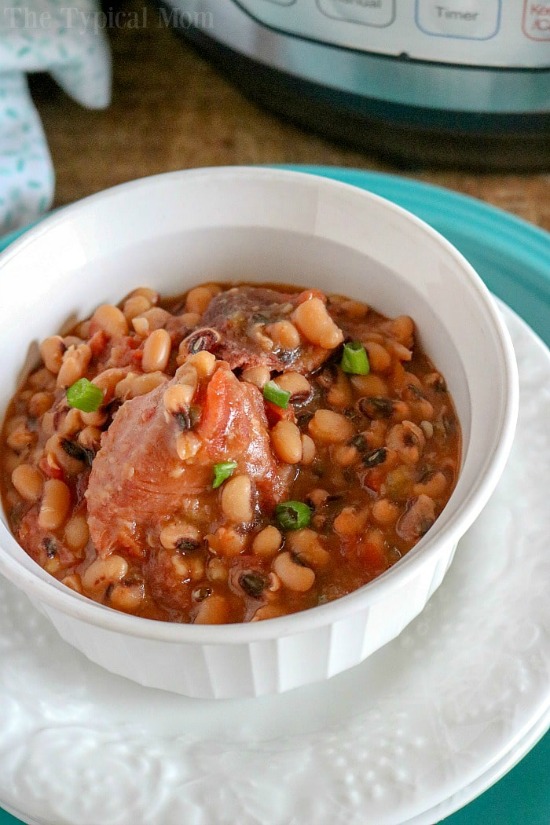 Black-Eyed Peas and Ham from The Typical Mom can be made in the slow cooker or the Instant Pot, so take your choice!
Black-Eyed Pea Soup is always a hit and I love the sound of this Slow Cooker Hearty Wintertime Black-Eyed Pea, Vegetable and Sausage Slow Cooker Soup from Simple Nourished Living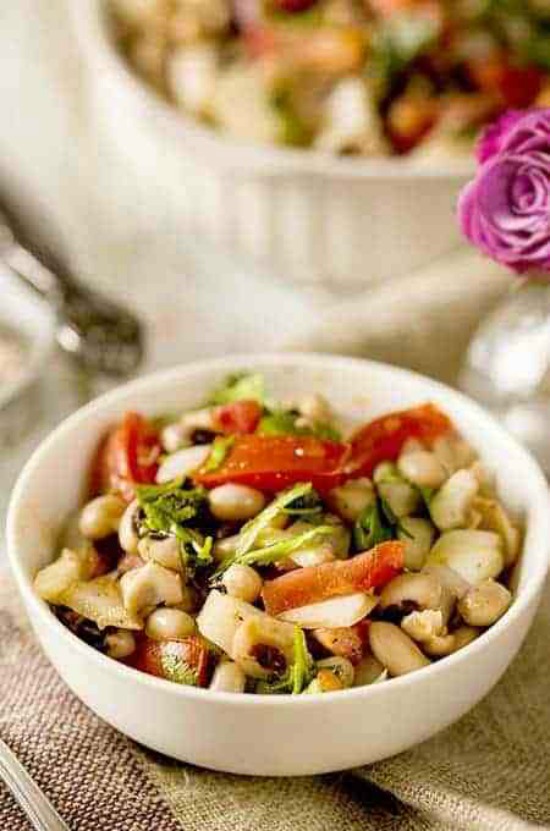 Texas Caviar is a famous recipe using Black-Eyed Peas, and it doesn't get easier than this Pressure Cooker Texas Caviar from Two Sleevers!
Black-Eyed Pea Chili in the Slow Cooker sounds easy and tasty from A Year of Slow Cooking.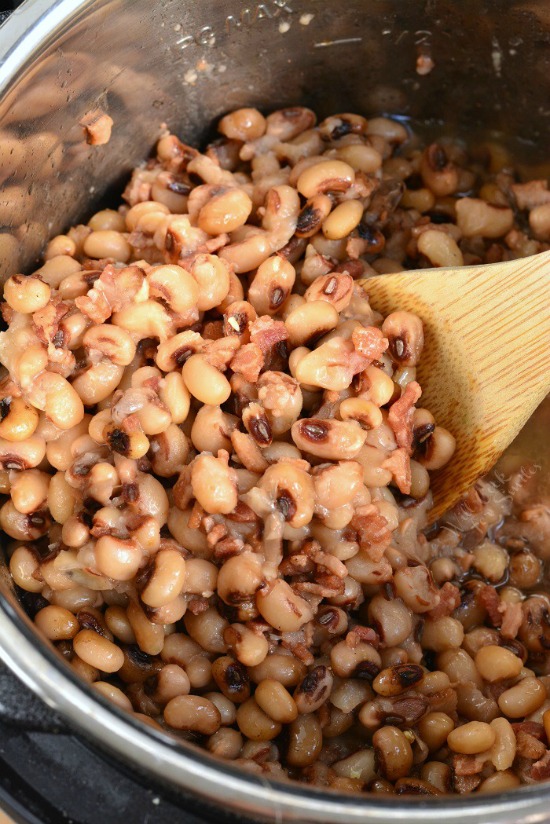 Check out Instant Pot Black-Eyed Peas at Will Cook for Smiles if you just want a basic recipe for cooking black-eyed peas that can be used in other recipes.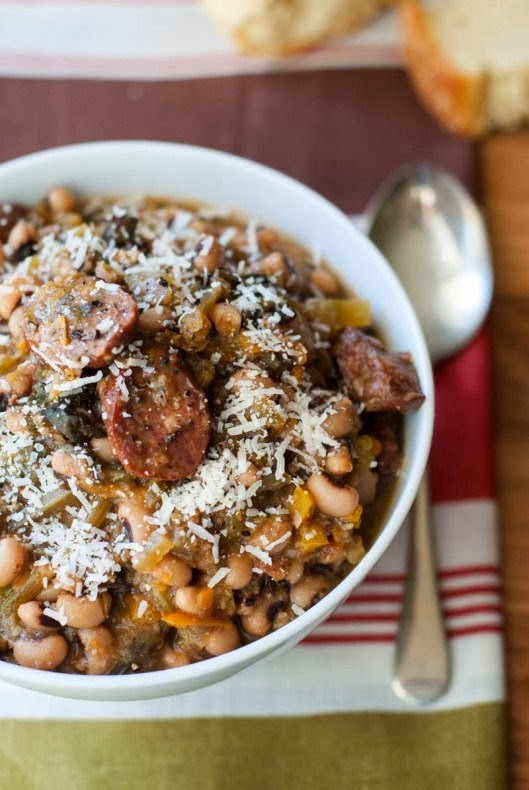 I love the sound of Slow Cooker Sausage and Black-Eyed Pea Stew with Beet Greens from On Top of Spaghetti, but use another type of greens if you prefer.
One more soup that looks tasty for the Instant Pot is this Instant Pot Black-Eyed Pea Soup for the New Year from Bowl of Delicious!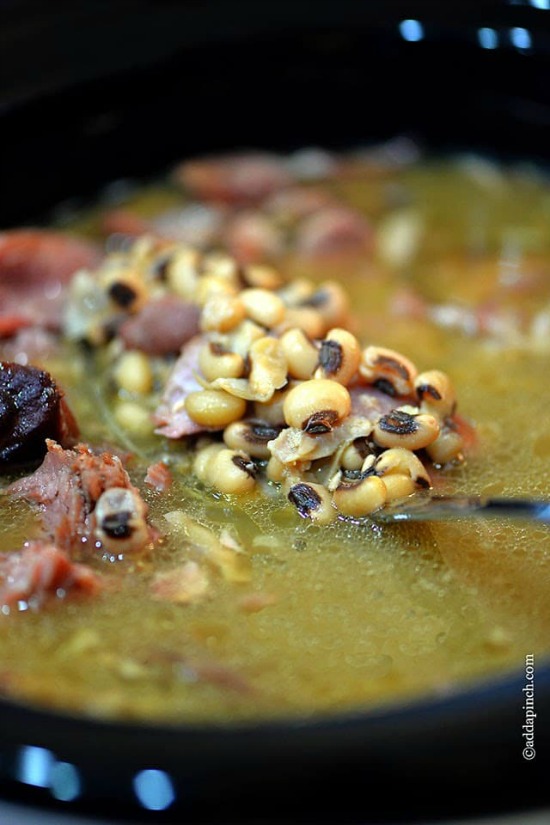 And these Slow Cooker Black-Eyed Peas from Add a Pinch are one more idea for Black-Eyed Peas that I think looks just delicious!
(Visited 7,403 times, 1 visits today)