There are so many tasty dinner ideas in this collection of Slow Cooker and Instant Pot Rice Bowls, even some low-carb bowl meals made with cauliflower rice!
Pin the Rice Bowls recipes to try some later!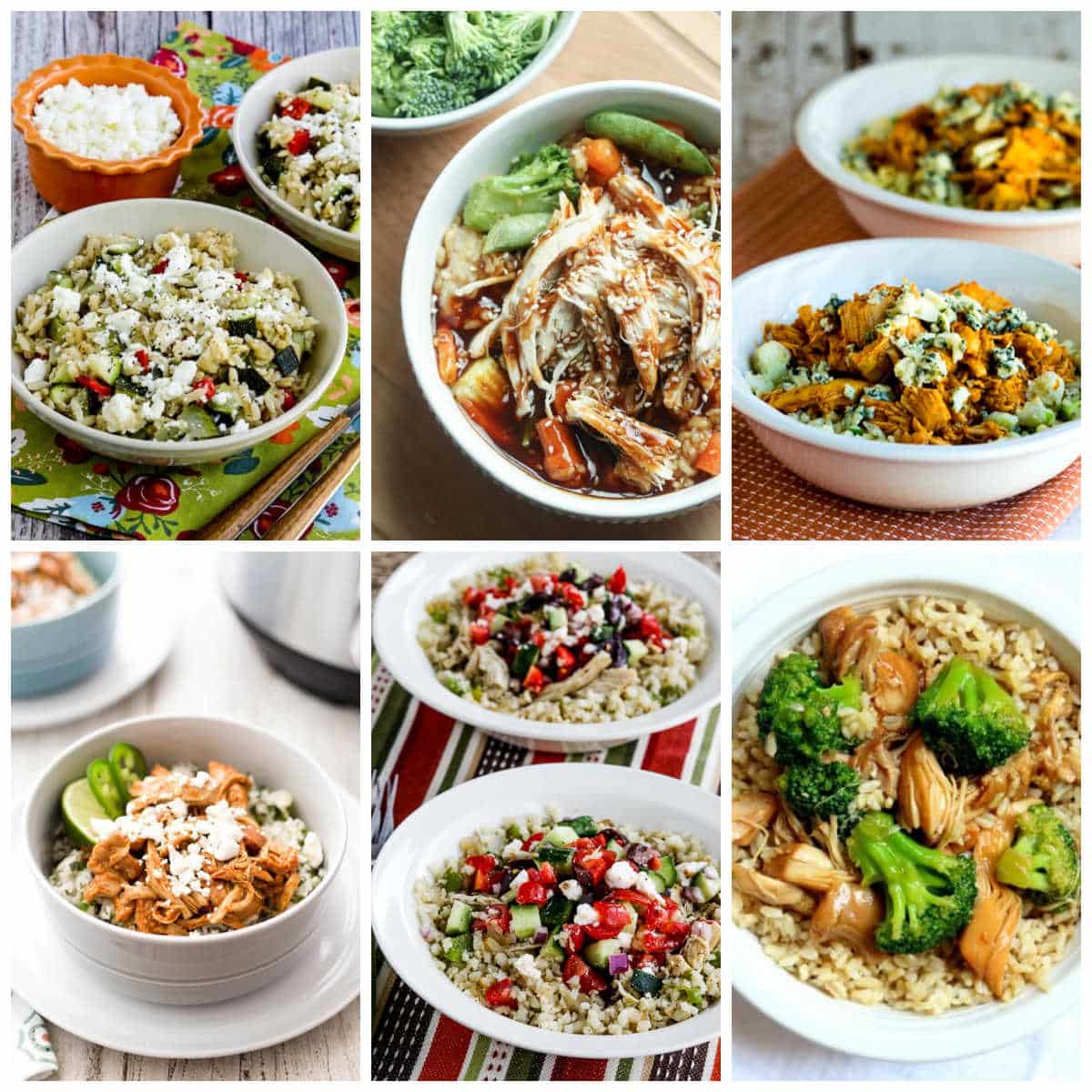 I love the idea of a whole meal served in a bowl, and there are some really tasty ideas in this collection of Slow Cooker and Instant Pot Rice Bowls! And there are rice bowl meals here with white rice, brown rice, and even low-carb bowls with cauliflower rice! And for quite a few of the rice bowls family members can choose the toppings they prefer.
What kinds of Rice Bowls are featured here?
There are 20 different options here for delicious rice bowls, including bowls with chicken, veggies, beef, and turkey, and so many interesting combinations from different cuisines. I hope you'll check out the recipes and make a rice bowl meal for dinner soon!
How to you get the complete recipe?
Just click any recipe title to see the complete recipe on the original site. All photos are copyrighted to the blog that posted the recipe.
Want more fun ideas for cooking rice?
If you're a fan of cooking rice in the slow cooker or the Instant Pot, you might also like The Best Instant Pot Fried Rice, Instant Pot Rice Recipes, or Instant Pot or Slow Cooker Recipes for Mexican Rice.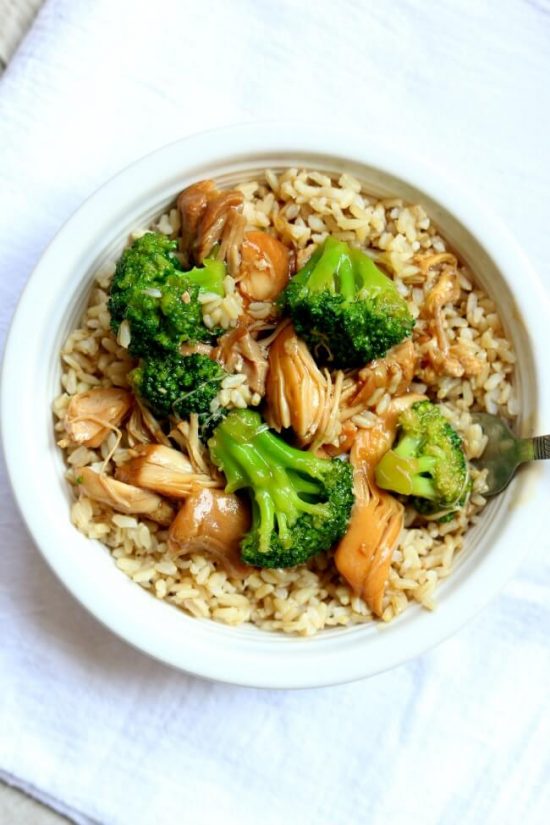 Instant Pot Chicken Broccoli Rice Bowl from 365 Days of Slow + Pressure Cooking is loaded with Asian flavors and this looks delicious and family-friendly!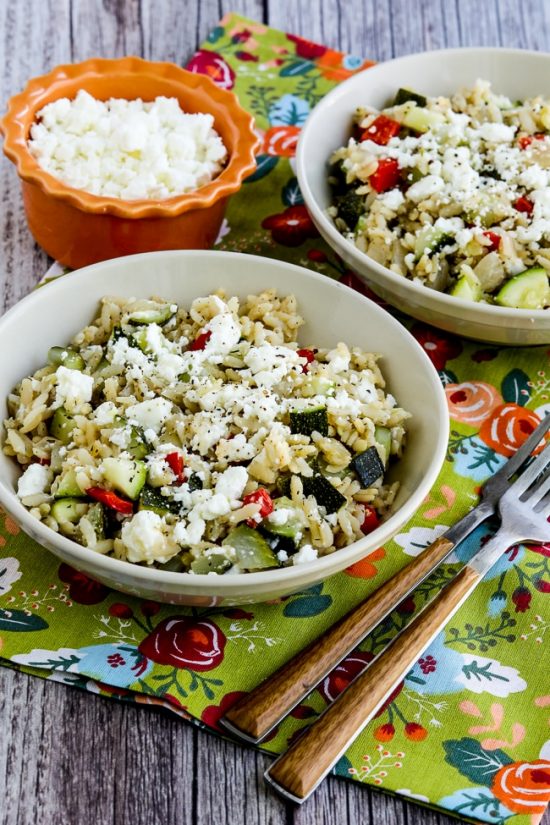 Slow Cooker Brown Rice with Veggies and Feta from Kalyn's Kitchen is a great way to use up zucchini when it's zucchini season, but you can sub most any kind of vegetable in this easy meatless bowl. And there's a lot of zucchini so this is lower in carbs than you might think!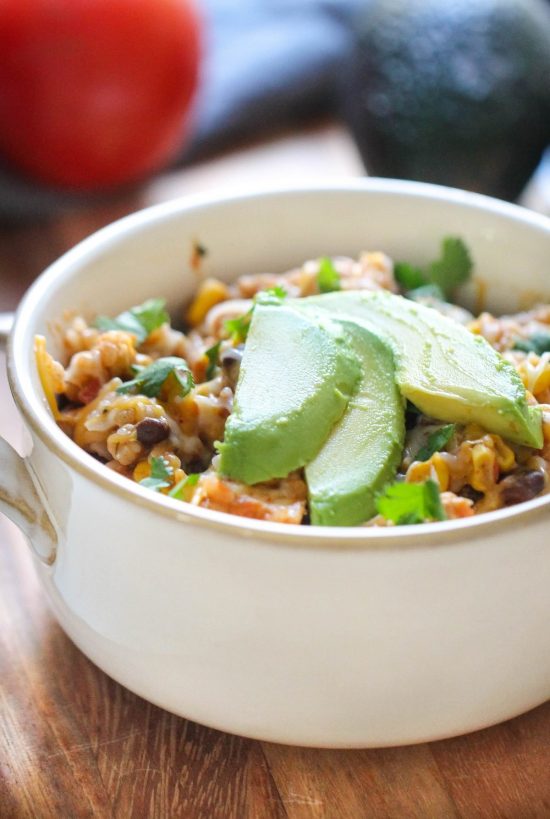 Instant Pot Spicy Chicken and Rice Bowls from Six Sisters' Stuff uses ingredients you just might keep on hand, and this is easy to adapt the toppings for each family member to create their own combination!
Slow Cooker Chicken Burrito Bowls from The Kitchn have rice, black beans, and corn, and Emma says this is easy to get into the slow cooker! And there's an instant pot version too.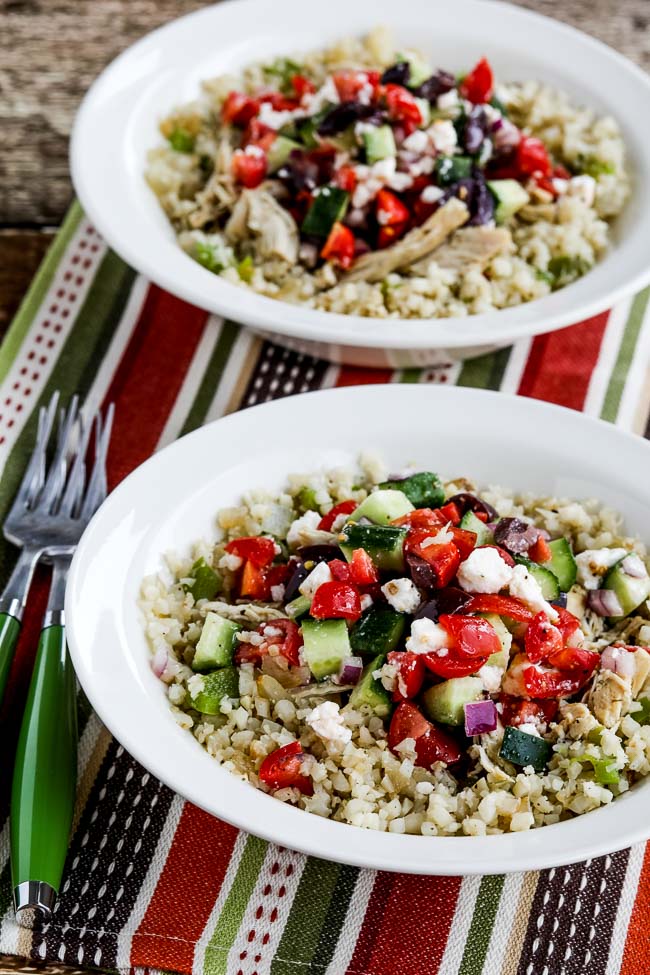 Instant Pot Cauliflower Rice Greek Chicken Bowls from Kalyn's Kitchen combine Greek Chicken and Greek Salad flavors in an easy low-carb bowl meal! And there's a slow cooker version too, if you prefer that method.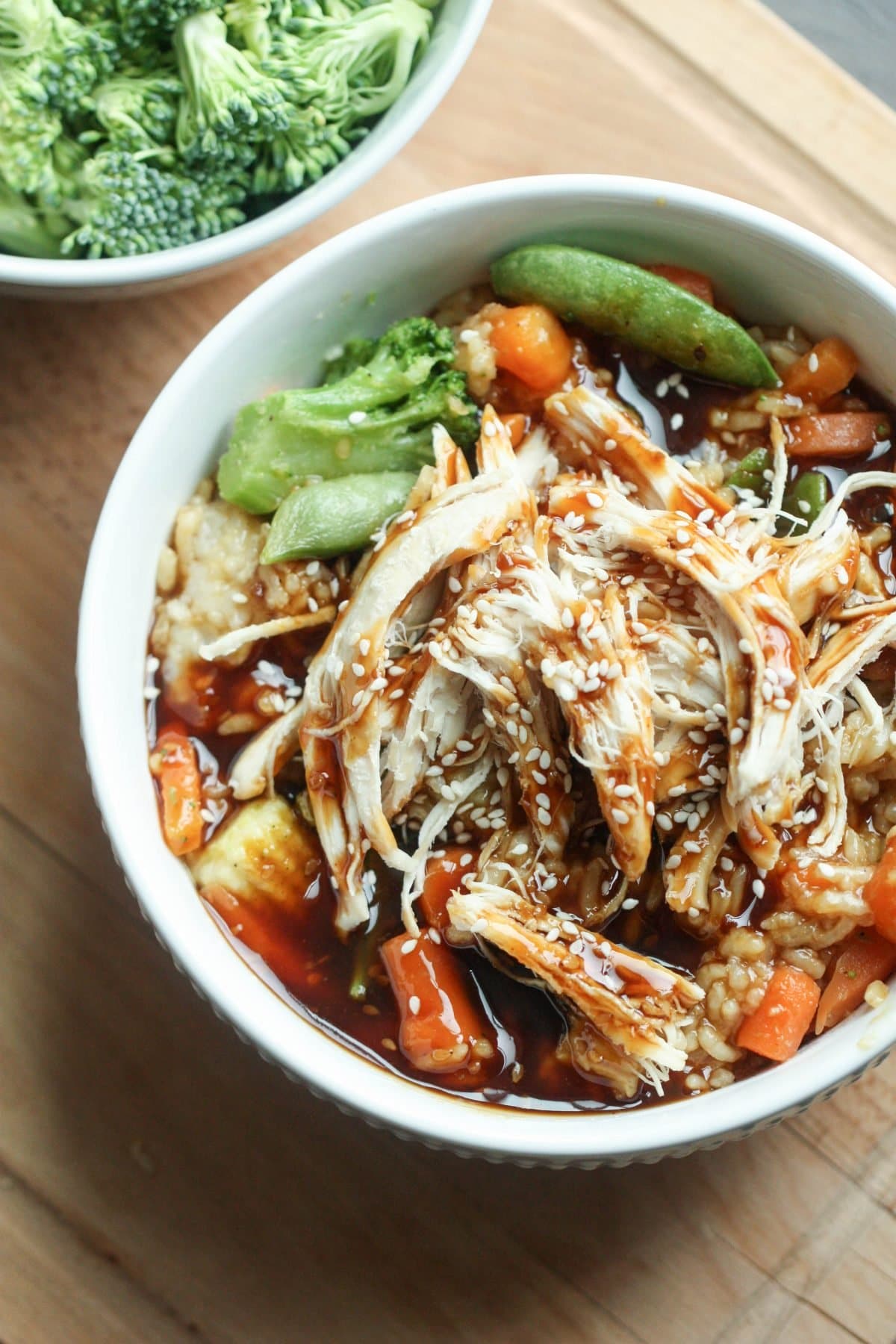 Instant Pot Teriyaki Chicken Bowls from Six Sisters' Stuff have rice, veggies, and slightly-sweet Teriyaki Chicken, all served in a bowl!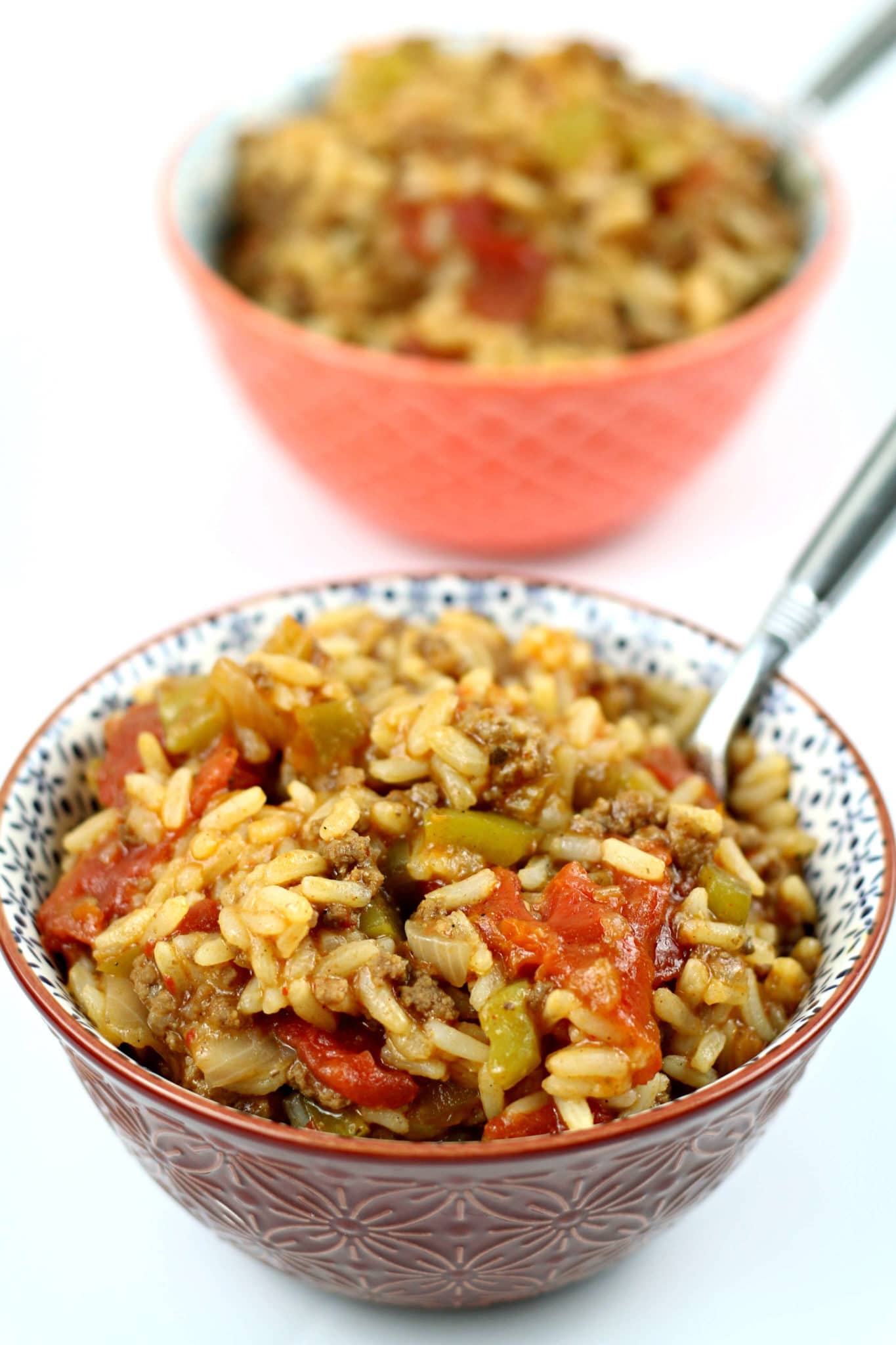 Instant Pot Spanish Rice with Beef from 365 Days of Slow + Pressure Cooker is a recipe Karen got from a reader she says is a really good cook, and it sure does look good!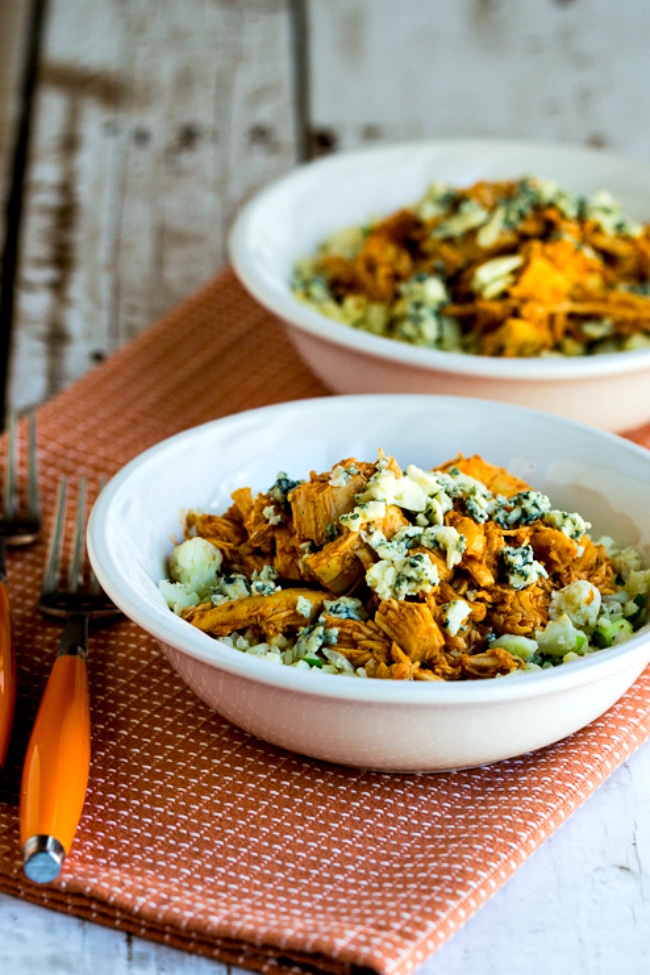 Buffalo Chicken Cauliflower Rice Bowl from Kalyn's Kitchen can be made in the Instant Pot or the slow cooker and Buffalo Chicken fans will love this for a low-carb meal.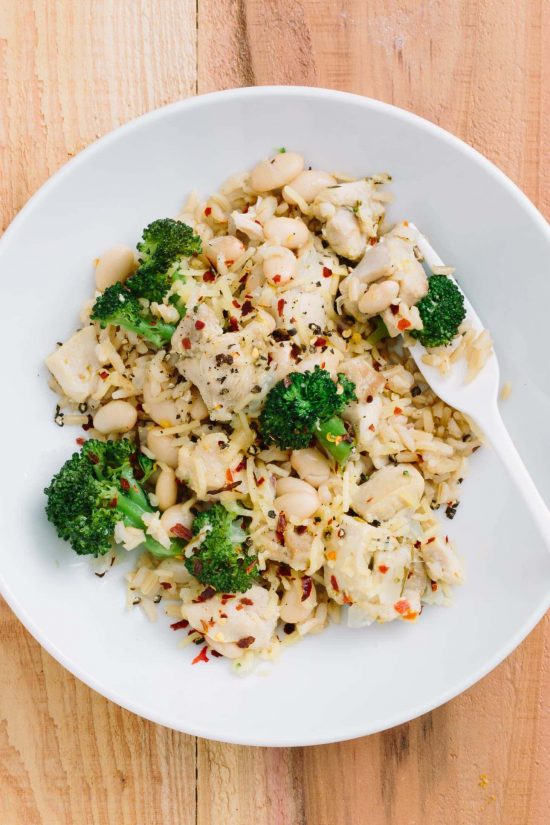 Slow Cooker Italian Chicken and Broccoli Bowls from The Kitchn combine brown rice, chicken thighs, Cannellini beans, and broccoli in a delicious-sounding bowl meal.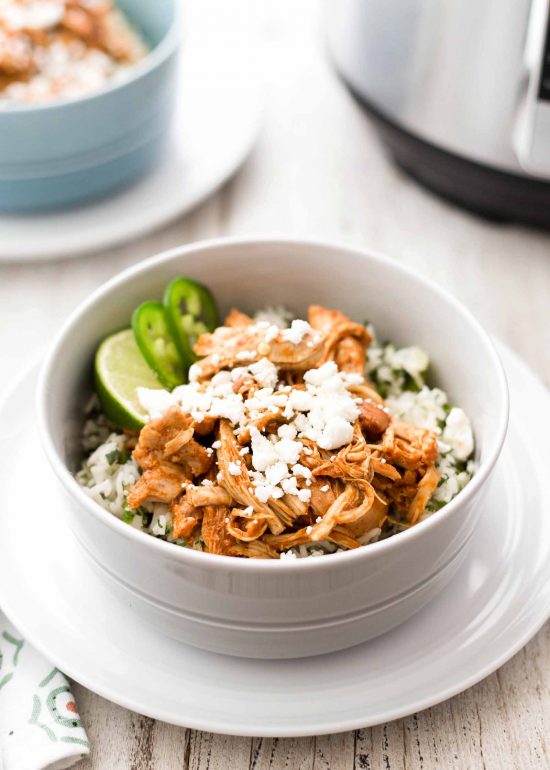 Instant Pot Chipotle Chicken and Rice Bowls from Simply Recipes uses the pop-in-pot method, and this cooks in about the same amount of time it would take to go pick up takeout!
More Rice Bowls for the Slow Cooker or Instant Pot:
Slow Cooker Chicken Fajita Bowls ~ 365 Days of Slow + Pressure Cooking
Instant Pot Thai Chicken Rice Bowls ~ Wonder Mom Wannabe
Slow Cooker Turkey Taco Bowls ~ Kalyn's Kitchen
Instant Pot Arroz con Pollo ~ Paint the Kitchen Red
Slow Cooker Spicy Brown Rice and Black Bean Bowl ~ Kalyn's Kitchen
Slow Cooker Banh Mi Rice Bowls ~ Skinnytaste
Instant Pot Greek Chicken Rice Bowls ~ 365 Days of Slow + Pressure Cooking
Slow Cooker Mexican Rice Bowls ~ Kalyn's Kitchen
Instant Pot Jambalaya ~ Paint the Kitchen Red
Instant Pot Cheater Korean Beef and Brown Rice ~ 365 Days of Slow + Pressure Cooking
(Visited 2,173 times, 1 visits today)