We looked around the web to find the BEST Slow Cooker Dip Recipes, all perfect any occasion where you want to enjoy a yummy dip! And dips that stay warm in the slow cooker are a perfect idea for game-day food!
PIN The BEST Slow Cooker Dips to make some later!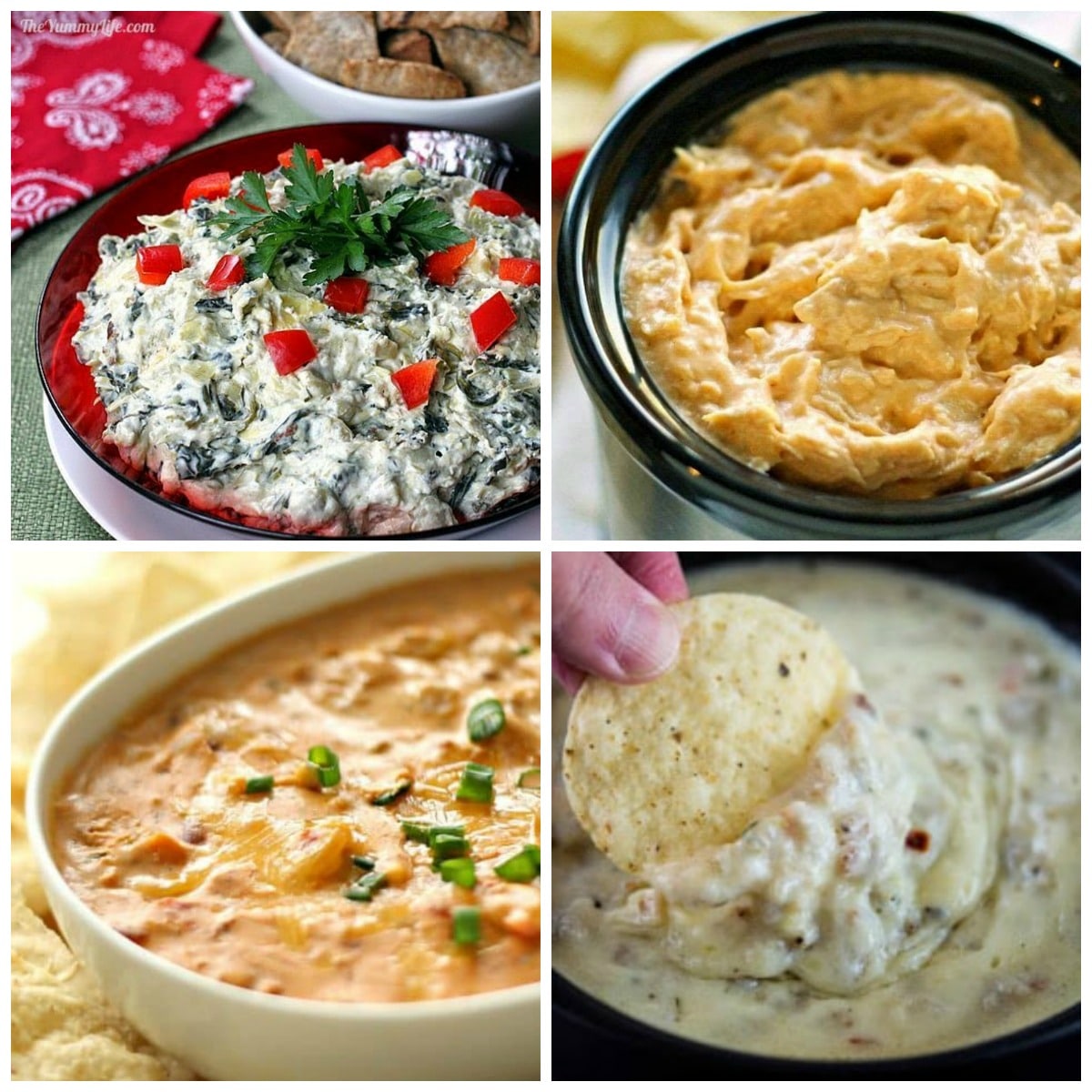 This collection of The Best Slow Cooker Dip Recipes will give you plenty of options if you're having people over or going to a party for the Super Bowl! If you're looking for delicious dips to make in the slow cooker, I've got you covered.
This assortment features 26 different ideas for dips to make in the crockpot, and there's something for everyone from traditional choices like spinach-artichoke dip or bean dip to creative new options like slow cooker crab cake dip or spicy bacon corn dip.
Want Instant Pot dip recipes?
I think hot dips are one time when even the most dedicated Instant Pot users might break out the slow cooker; am I right about that? But we've got a great collection of Instant Pot Party Dips if you want to check that out.
How do you get the complete recipe?
Click any recipe name to get that dip recipe from the blogger who posted it. All photos are copyrighted to the blog who originally posted the recipe.
Crockpot Honey Sriracha Chicken Dip from Slow Cooker Gourmet is going to be a hit with everyone who likes Sriracha sauce!
Slow Cooker Warm Chili Cheese Dip from Six Sisters' Stuff is a classic dip that everyone will like!
Slow Cooker Sausage and Pepper Jack Cheese Dip from Slow Cooker Gourmet is the kind of classic spicy sausage dip that so many people love.
Slow Cooker Crab Dip from Slow Cooker Gourmet tastes like a crab dip you might get in a restaurant!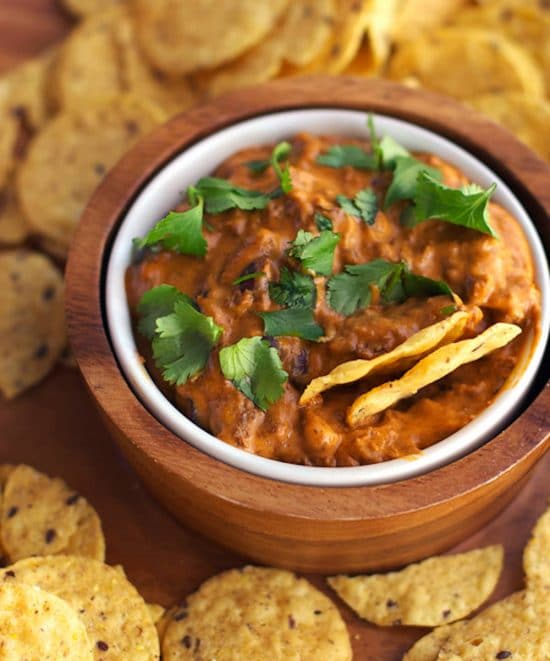 Chili Cheese Black Bean Dip from Pinch of Yum is going to be a hit with everyone who likes black beans!
Healthy Slow Cooker Spinach Artichoke Dip from The Yummy Life sounds like a great recipe for this dip that's a favorite of so many people.
Slow Cooker White Bean and Garlic Hummus from 365 Days of Slow + Pressure Cooking will be a fun recipe for people who enjoy hummus!
Crockpot Taco Dip from Family Fresh Meals comes with a warning label because Corey says this dip is highly addictive!
Lots More Dips for the Slow Cooker:
What's your favorite dip to make in the slow cooker?
(Visited 7,129 times, 1 visits today)