These Low-Carb and Keto Instant Pot Dinners with Pork will give you tasty dinner ideas that the whole family is going to enjoy! And there are 18 different ideas here for tasty low-carb pork dinners!
PIN Instant Pot Dinners with Pork to try some later!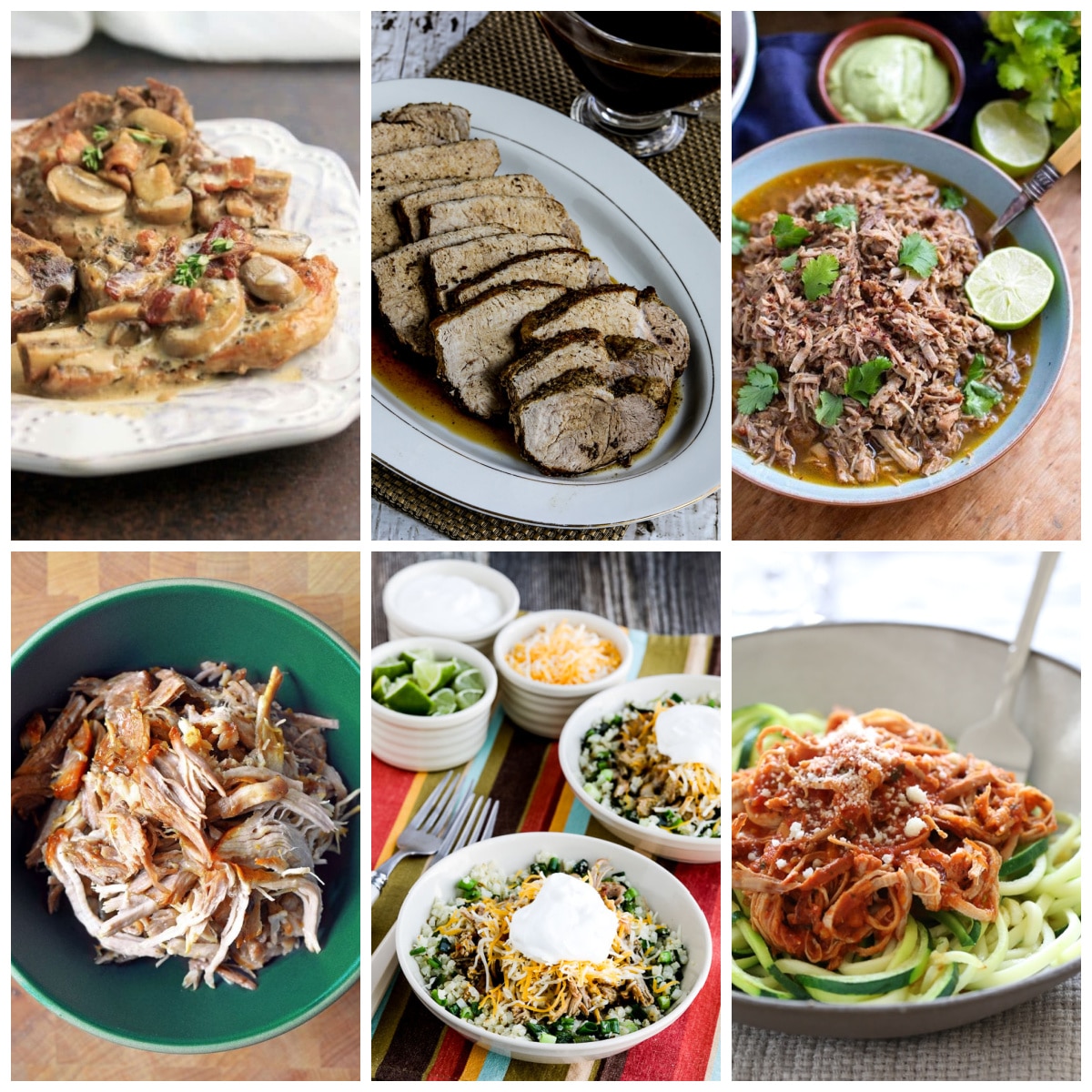 For anyone who's eating low-carb or thinking about losing a few pounds, this round-up of Low-Carb and Keto Instant Pot Dinners with Pork is going to be helpful. But even if you don't care even the tiniest bit about carbs, I promise you'll find delicious and easy pork dinners here!
We've collected amazing pork dinners from low-carb bloggers around the web, and I'm sure you'll find some pork recipes here that you'll want to add to your dinner rotation. And if you happen to serve some of these with a carb-loaded side dish, I bet every family will enjoy these pork dinners!
What kinds of Instant Pot Pork Dinners will you find here?
In this tasty collection of dinners with pork you'll find pork roast, pork chops, shredded green chile pork, pulled pork, pork tacos, carnitas, pork ribs, Kalua pork, pork ragu, and many more!
How do you get the complete recipe?
Just click or tap any recipe name to see that recipe on the original site, and enjoy! All photos are copyrighted to the site that posted the recipe.
Want more Low-Carb Instant Pot Dinner ideas?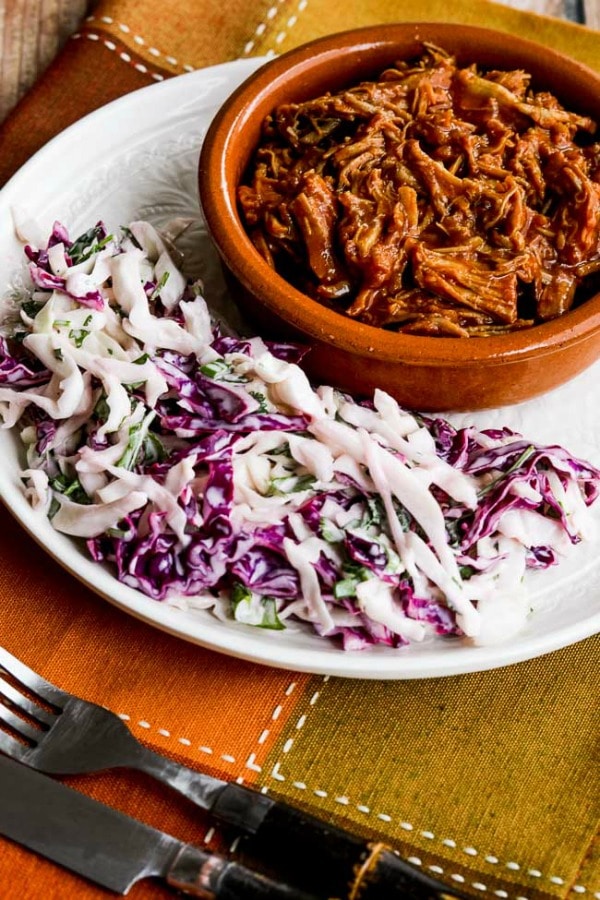 Low-Carb Instant Pot Pulled Pork from Kalyn's Kitchen is a perfect low-carb meal with delicious coleslaw on the side, and family members who aren't watching carbs can pile the meat on a bun to eat!
Instant Pot Italian Pulled Pork Ragu from Skinnytaste starts with a pork tenderloin, tomatoes, roasted peppers, and fresh herbs cooked to perfection in the Instant Pot. Gina has included directions for the slow cooker or stovetop if you prefer one of those methods.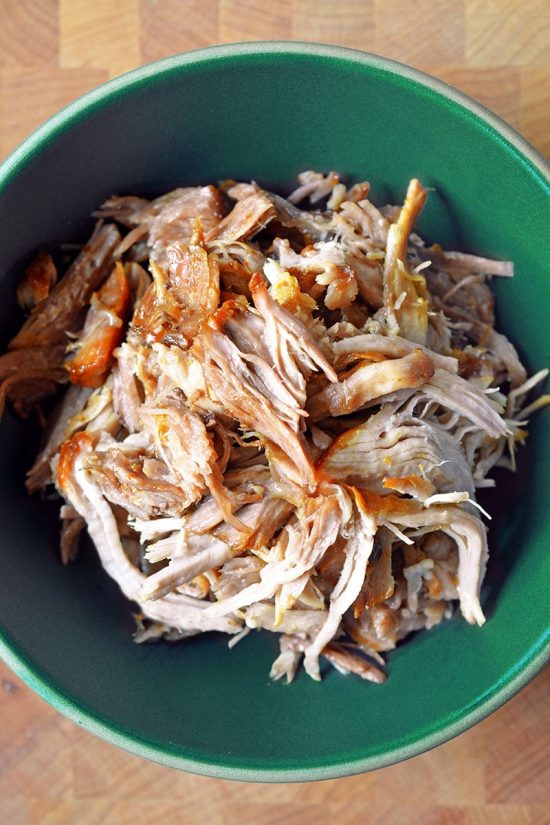 Instant Pot Kalua Pig from Nom Nom Paleo recreates a traditional Hawaiian dish in the Instant Pot, and this sounds delicious!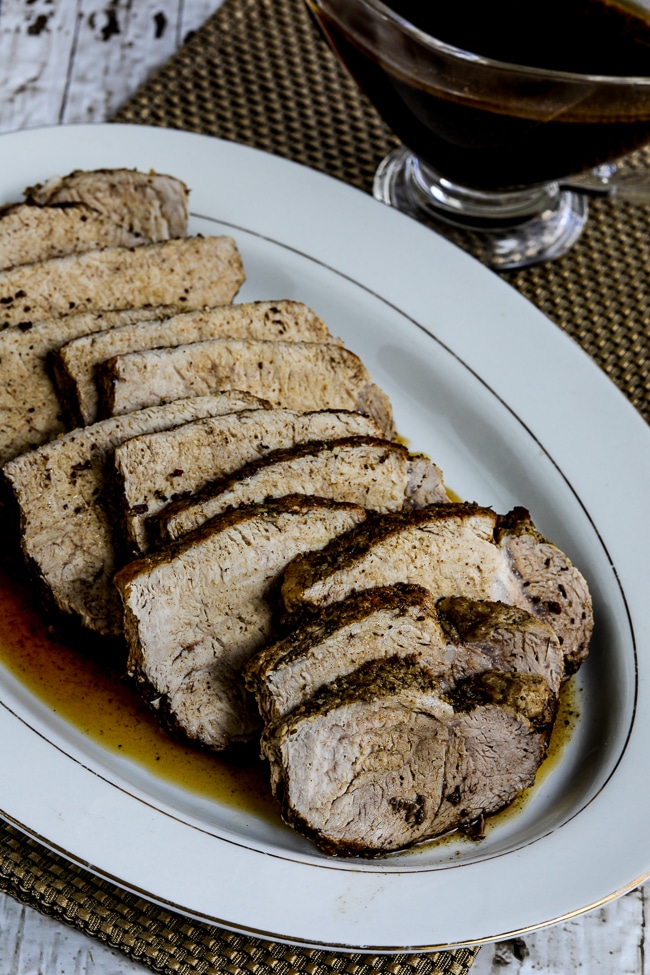 Instant Pot Balsamic Pork Roast from Kalyn's Kitchen is an absolute wow, and any family who enjoys pork roast will love this easy Instant Pot version!
Instant Pot Keto Smothered Pork Chops from Beauty and the Foodie feature a creamy mushroom gravy that sounds delicious!
Green Chile Pork Taco Bowls from Kalyn's Kitchen are a tasty dinner with Mexican flavors. Everyone who enjoys green chile pork will like these tasty taco bowls!
Jamaican Jerk Pork Roast from I Breathe I'm Hungry can be made in the Instant Pot, slow cooker, or in a dutch oven, and Mellissa gives lots of suggestions for serving this spicy pork!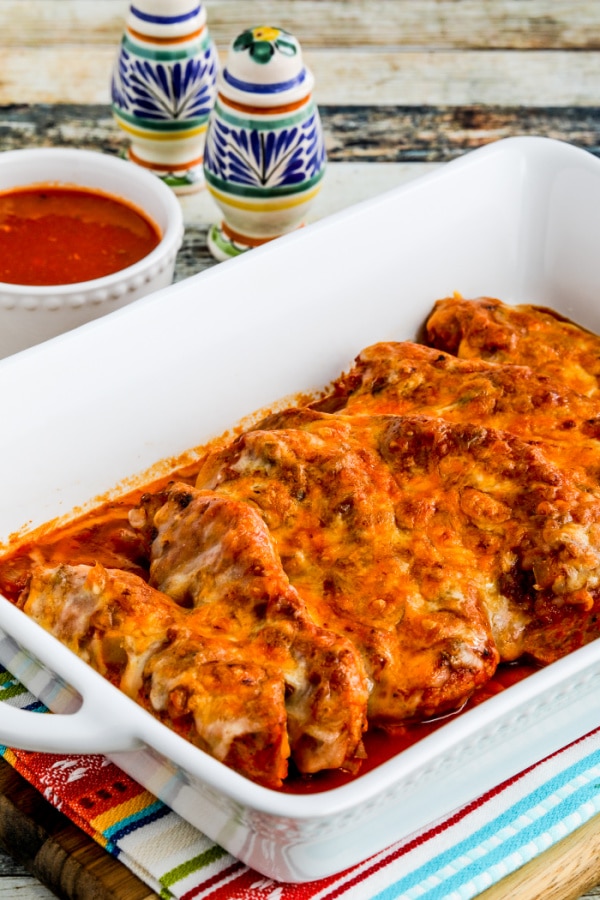 Instant Pot Salsa Pork Chops from Kalyn's Kitchen are cooked in a tasty low-sugar salsa and then finished in the oven with melted cheese. This is definitely a dinner the whole family will love!
More Low-Carb Instant Pot Pork Dinners: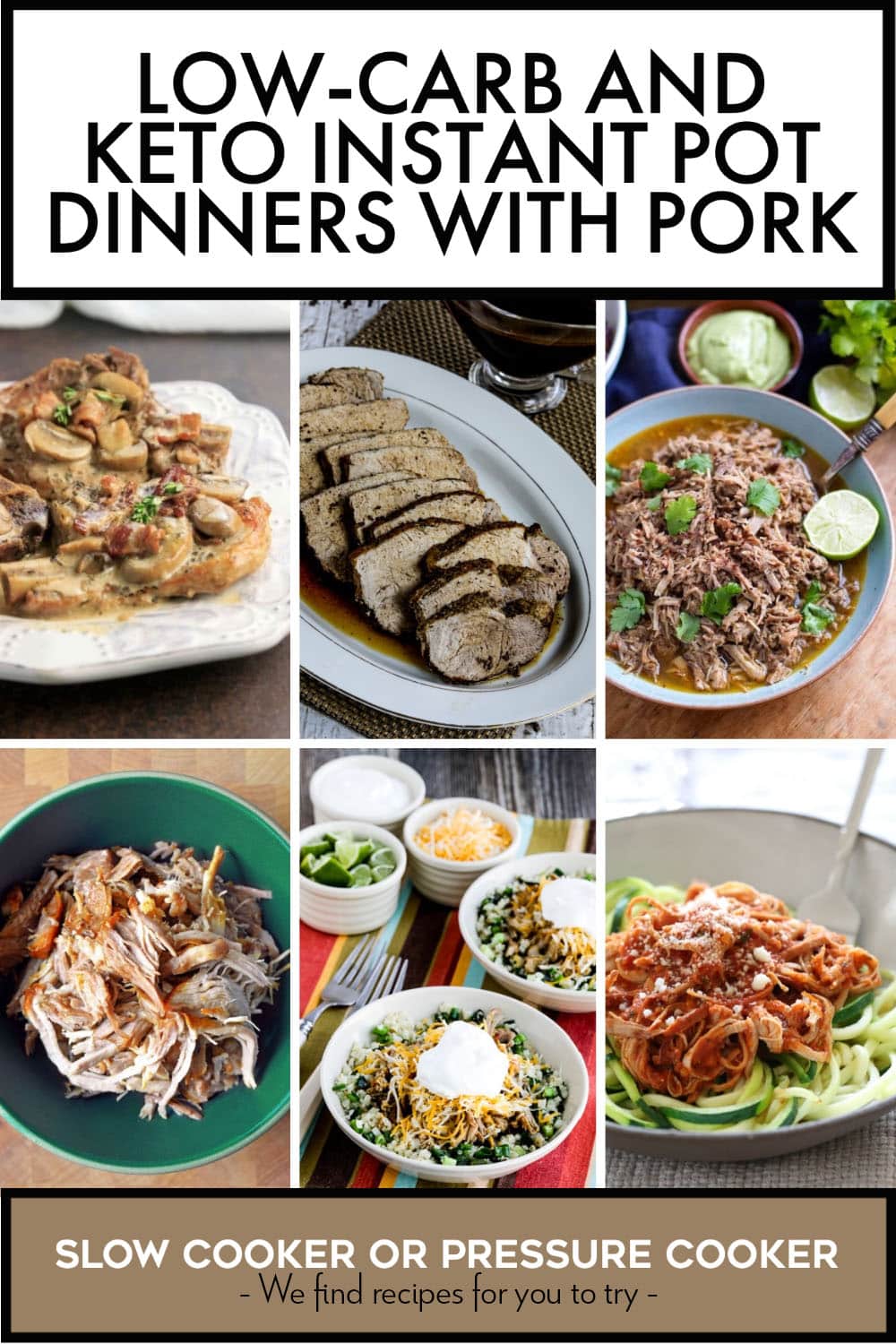 (Visited 7,985 times, 1 visits today)