What's not to love about the flavor combinations in these Three Easy Recipes for Honey Mustard Chicken; I think they all sound amazing for an easy dinner! 
Click here to PIN Three Easy Recipes for Honey Mustard Chicken!
Click to see The Best Slow Cooker and Instant Pot Chicken Drumsticks Recipes!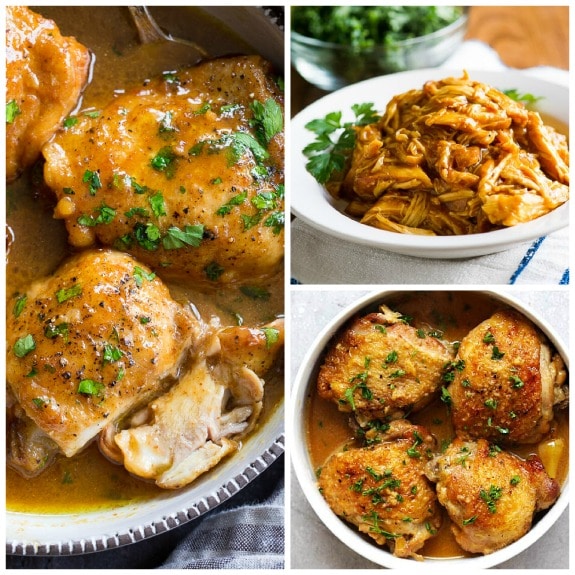 The sweet, tangy and savory flavors of these Three Easy Recipes for Honey Mustard Chicken make each one of them the kind of recipe that might turn out to be a family favorite. Whether you use the Slow Cooker or the Instant Pot, these recipes produce tender moist chicken with delicious honey mustard flavor. Honey Mustard chicken will be great with rice, pasta, or even on a sandwich.
We're spotlighting these Three Recipe for Honey Mustard Chicken for our Friday Favorites post and we're hoping you'll spot one that can work with the kind of day you're having. Try one of these recipes for Slow Cooker or Instant Pot Honey Mustard Chicken and one of these might become a delicious new addition to your dinner rotation.
All photos are copyrighted to the site that posted the recipe. Just click the recipe name under any photo to see the complete recipe on that site.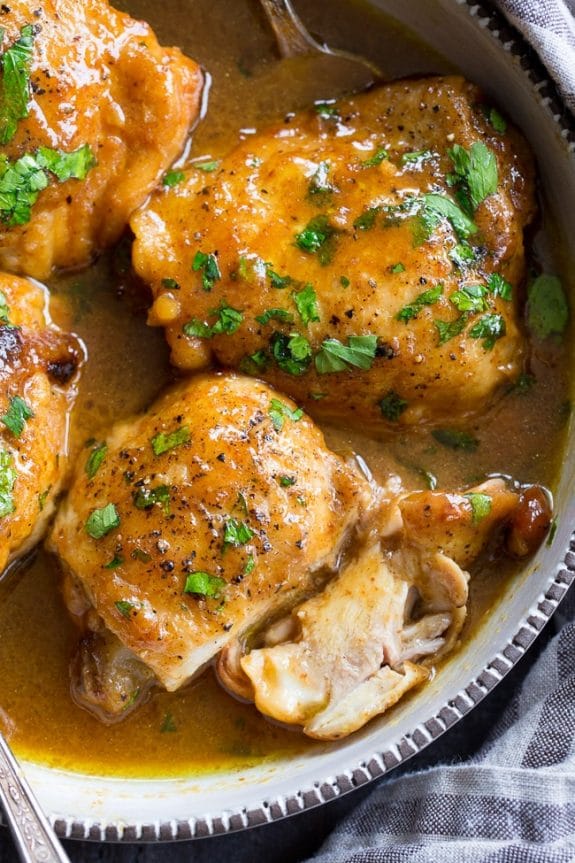 This Honey Mustard Chicken in the Instant Pot from Paleo Running Mama is kid friendly and husband approved! It's also a Paleo recipe with a Whole 30 option of using dates to replace the honey.This recipe sounds delicious and easy to make!
Using the chicken breasts or thighs that are recommended, this Slow Cooker Honey Mustard Chicken from Best Recipe Box produces extremely moist, tender chicken that is so delicious and easy to make! The chicken simmers in the slow cooker with with honey, soy sauce (or Tamari for gluten-free), mustard, malt vinegar (or distilled vinegar for gluten free), garlic, and black pepper to taste. The Chicken can be thickened with a little cornstarch if you prefer.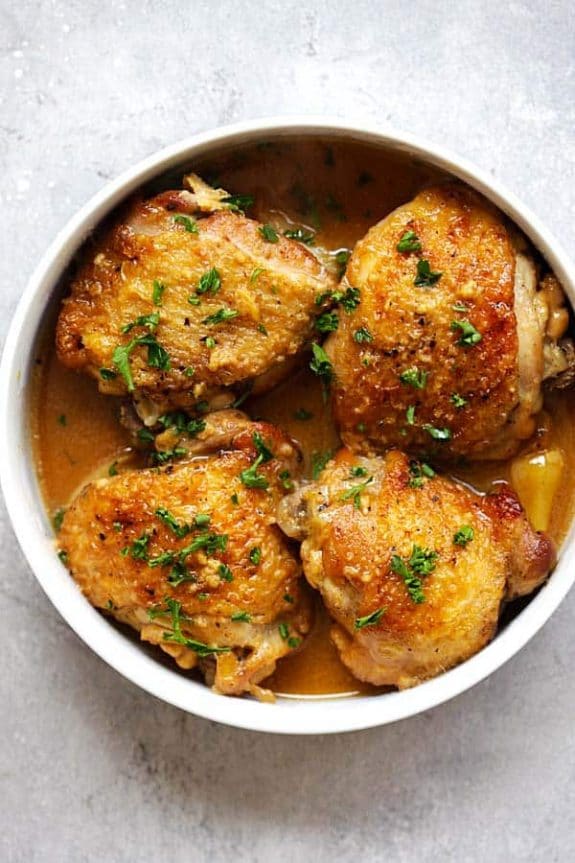 Instant Pot Honey Mustard Chicken from Rasa Malaysia produces a tender juicy, and fall-off-the-bone chicken enveloped in a rich honey mustard sauce! This recipe uses ingredients you probably have on hand and included instructions for the slow cooker or stovetop if you prefer to cook with one of those methods.
More Tasty Chicken in the in the Slow Cooker or Instant Pot:
Use the Index Page for Chicken to see all the Slow Cooker or Pressure Cooker Chicken Recipes that have been featured on this site.
(Visited 1,732 times, 1 visits today)