These Instant Pot Corned Beef Recipes can help you make an easy corned beef dinner, and corned beef can be a delicious low-carb meal! And there are 14 different ideas here for cooking corned beef in the Instant Pot!
Pin the Corned Beef Recipes to try some later!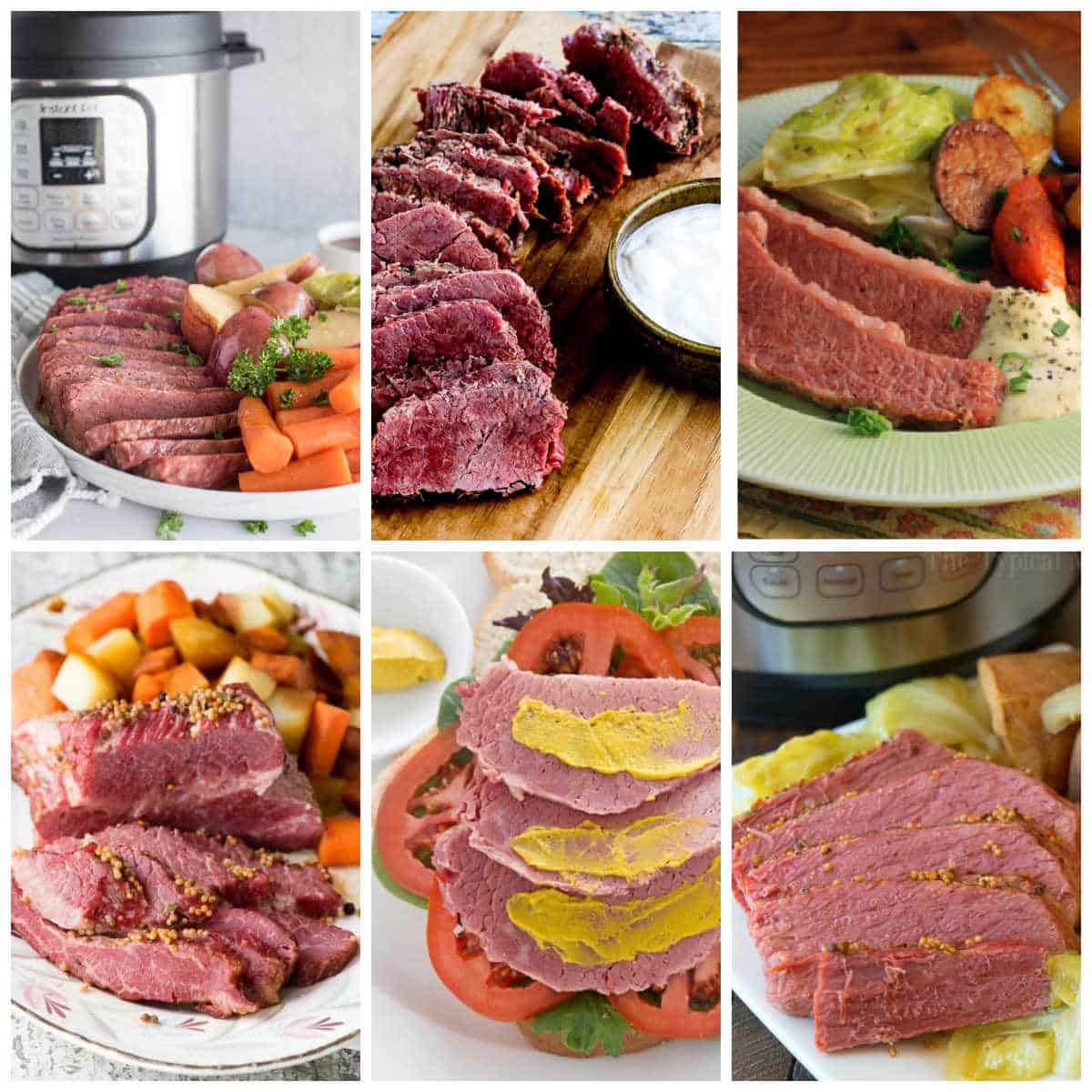 These Instant Pot Corned Beef Recipes show you the perfect easy way to make corned beef for St. Patrick's Day! People who love corned beef (like me!) love this time of year when corned beef becomes more available and goes on sale. And even though Corned Beef and Cabbage isn't really an authentic Irish dish, for Irish-Americans who are celebrating at this time of year, corned beef is a classic.
And when I tried cooking corned beef in the Instant Pot I fell in love with that method. So whether or not you're going to celebrate on St. Patrick's Day, I recommend adding some corned beef to your dinner menu some time soon!
What corned beef recipes are featured here?
Some of these Instant Pot corned beef recipes have veggies cooked with the corned beef, some recipes have a tasty sauce like my favorite horseradish sauce, and some recipes here feature juicy and tender corned beef made into sliders or sandwiches.
Want Corned Beef in the Slow Cooker?
There's also a collection of Slow Cooker Corned Beef recipes on this site, and for years I cooked my corned beef in the slow cooker. And this is a perfect way to cook it when you're going to be out for the day.
Is Corned Beef a low-carb dish?
Corned beef is very low in carbs and perfect for Keto diets, so I'm tagging this post as low-carb and Keto, but you'll obviously want to skip high-carb veggies like potatoes or carrots and eat the corned beef without bread if you're following those plans. Personally I love my corned beef with Low-Carb Roasted Cabbage with Lemon for a low-carb meal.
Ideas for leftover corned beef:
On Kalyn's Kitchen I shared Low-Carb and Keto Corned Beef Recipes, which has so great ideas for leftover corned beef if you're lucky enough to get some. You'll find corned beef dishes there from around the web.
How do you get the complete recipe?
Just click any recipe name to get the complete recipe from the original site. All photos are copyrighted to the blog that posted the recipe.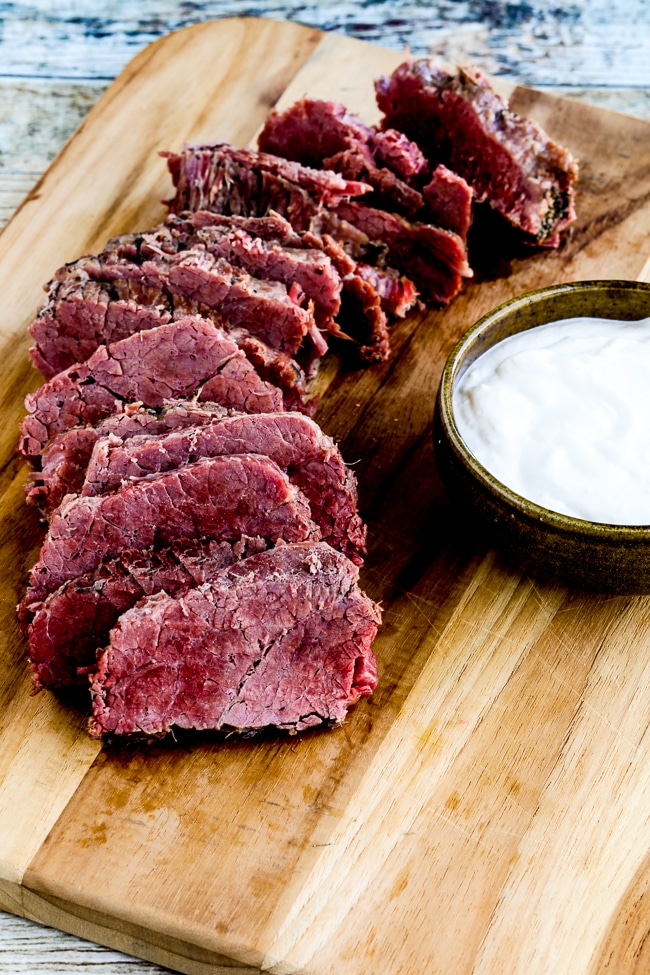 Corned Beef with Creamy Horseradish Sauce from Kalyn's Kitchen is the corned beef recipe I've been making for years, and I absolutely love the horseradish sauce served with the meat!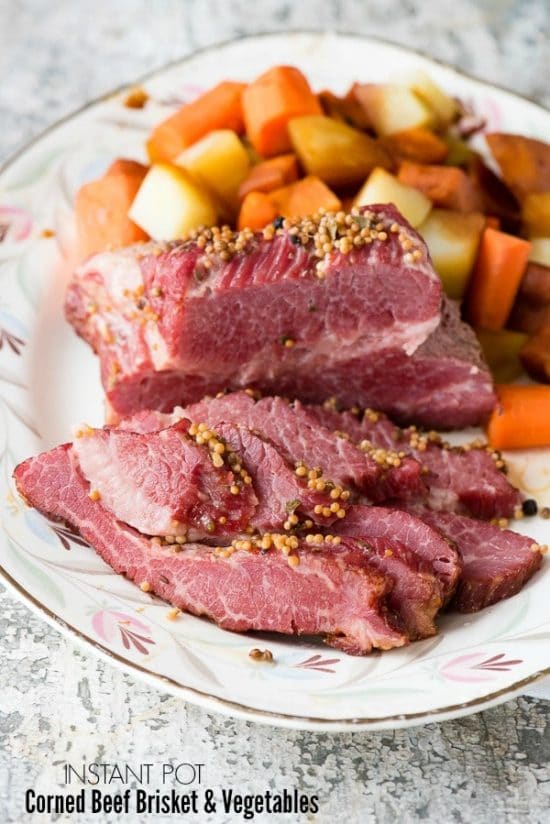 Toni from Boulder Locavore says this Corned Beef Brisket is an easy one-pot meal! And cooking this Corned Beef in beer adds a special twist and gives it great flavor!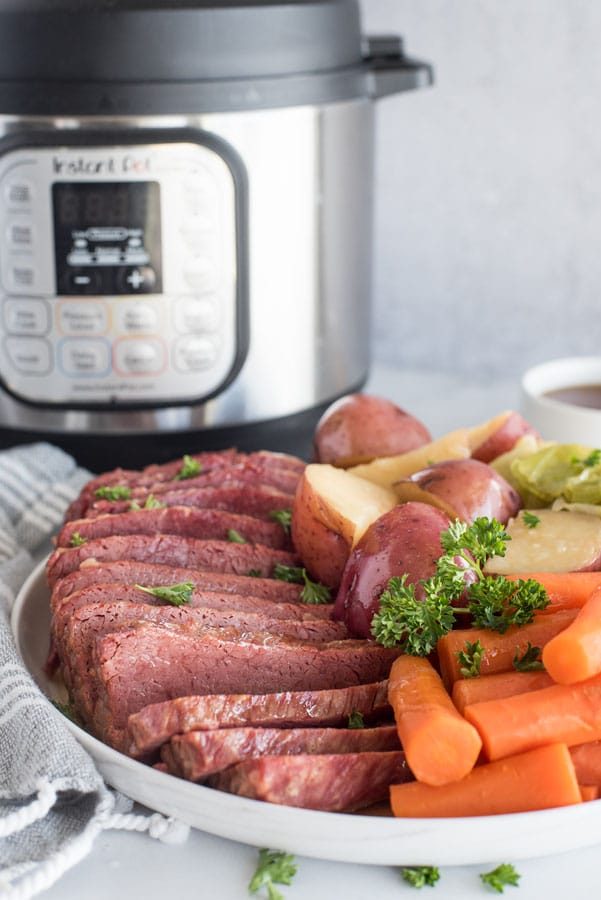 Corned Beef and Cabbage from Pressure Cooking Today includes some tips for making sure the corned beef cooks evenly!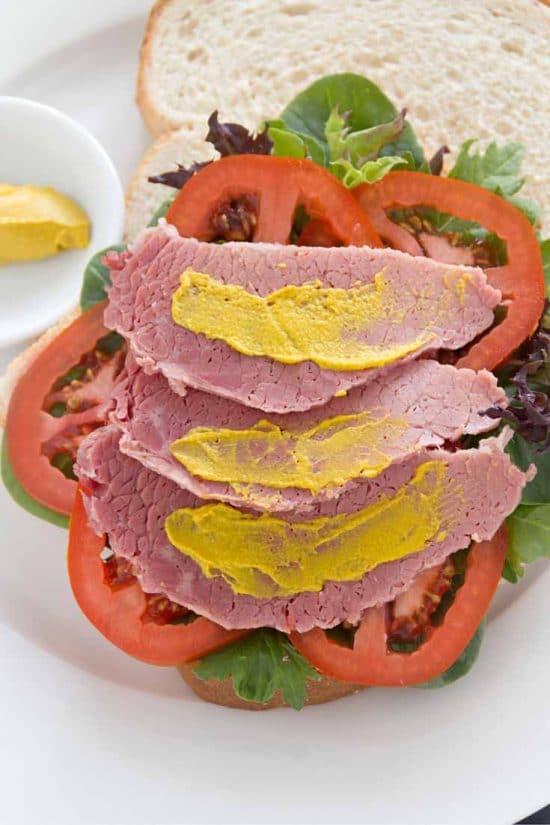 Corned Beef from Copykat Recipes sounds tasty and Stephanie says you can make perfectly tender corned beef in about 90 minutes with this quick Instant Pot recipe.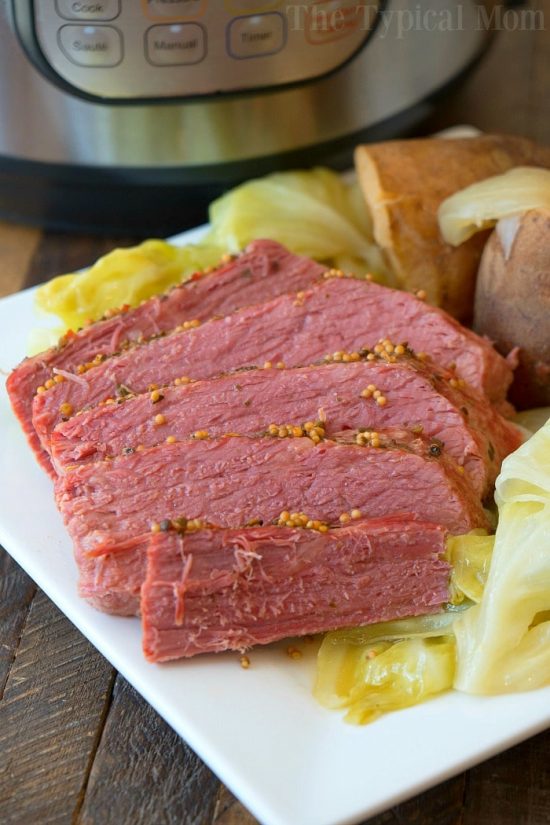 Easy Corned Beef and Cabbage from The Typical Mom even includes tips for cooking frozen corned beef.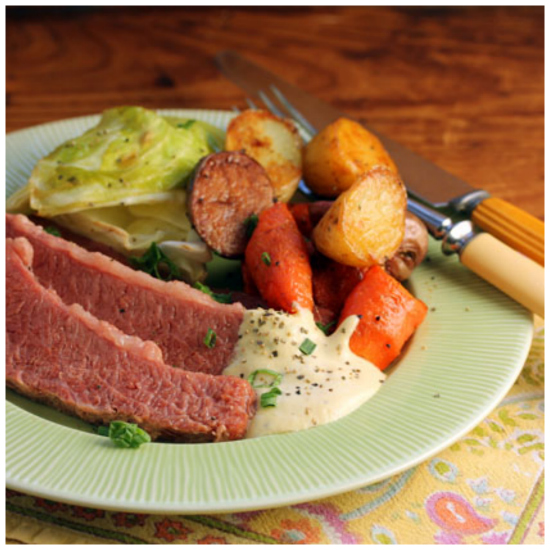 Corned Beef with Tangy Horseradish-Mustard Sauce from The Perfect Pantry can be made in the pressure cooker or Instant Pot, in the slow cooker, or on the stovetop.
More Corned Beef in the Instant Pot:
(Visited 13,589 times, 1 visits today)