Filipino Chicken Adobo is a delicious international dish to make in the slow cooker or the Instant Pot; choose one of these recipes for your must-try list! And most of these can easily be a low-carb meal if you prefer that option, enjoy!
PIN Slow Cooker or Instant Pot Chicken Adobo to try some later!
Filipino Chicken Adobo is a perfect dish to make in a slow cooker or in the Instant Pot! We've updated this post to include lots of options for Slow Cooker or Instant Pot Filipino Chicken Adobo and if you check a few of them you'll see what we mean about every cook making a slightly different variation of this dish!
Adobo is traditionally served with rice, but if you serve with Cauliflower Rice (and replace sugar with sweetener if needed) this can easily be a low-carb meal. I hope one of these versions of Chicken Adobo will be perfect for a day when you want a tasty Filipino dinner made at home!
What is Filipino Chicken Adobo?
Adobo made with chicken (or pork) is the national dish of the Philippines, with every Filipino cook adding their own variations to the recipe. What's consistent is that adobo will always have vinegar, soy sauce, garlic, and bay leaves to flavor the sauce that the chicken cooks in.
How do you get the complete recipe?
Just click the recipe name under any photo to see the complete recipe on that site. All photos are copyrighted to the site that posted the recipe.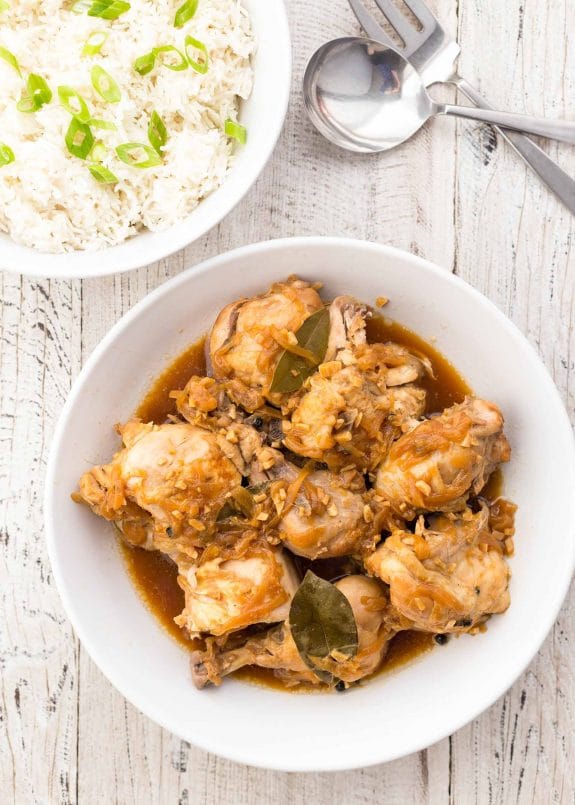 Pressure Cooker Chicken Adobo and Rice from Simply Recipes uses white vinegar and uses a rack so the rice is cooked in the Instant Pot with the chicken!
Slow Cooker Chicken Adobo from The Weary Chef cooks in four to five hours on low, and I love the idea of serving this with Bok Choy for a tasty meal!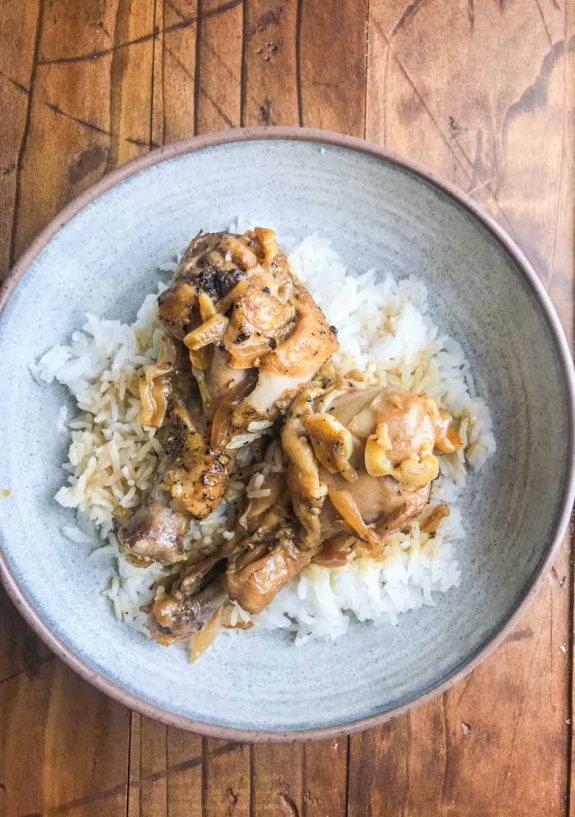 Instant Pot Chicken Adobo from Life's Ambrosia adds whole garlic cloves and a little onion for a delicious version of Adobo without sugar.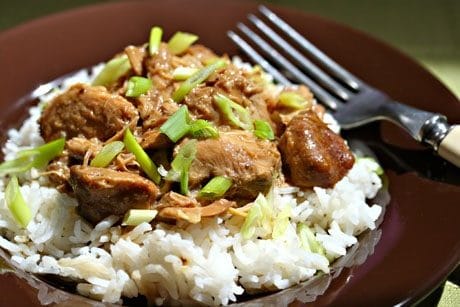 This tasty Slow Cooker Filipino Chicken Adobo from Perfect Pantry is made with boneless, skinless thighs and served over rice. Lydia's recipe adds a touch of ginger and some brown sugar and slightly thickens the sauce.
Instant Pot Chicken Adobo from 365 Days of Slow + Pressure Cooking sounds like a classic recipe for this traditional dish without any added sugar, and there's a link to Karen's slow cooker version too if you prefer that method.
Lindsay says right off that this Honey-Glazed CrockPot Chicken Adobo from Pinch of Yum is not a traditional recipe, but she loves this version with the glaze, and it sounds amazing for anyone who wants a sweeter version of Chicken Adobo!
Jolene from What's Cooking Chicago is from the Phillipines, and her Instant Pot Filipino Chicken Adobo reminds her of the amazing Chicken Adobo her mother used to make. She uses authentic Filipino soy sauce and cane vinegar; check the recipe for those recommendations.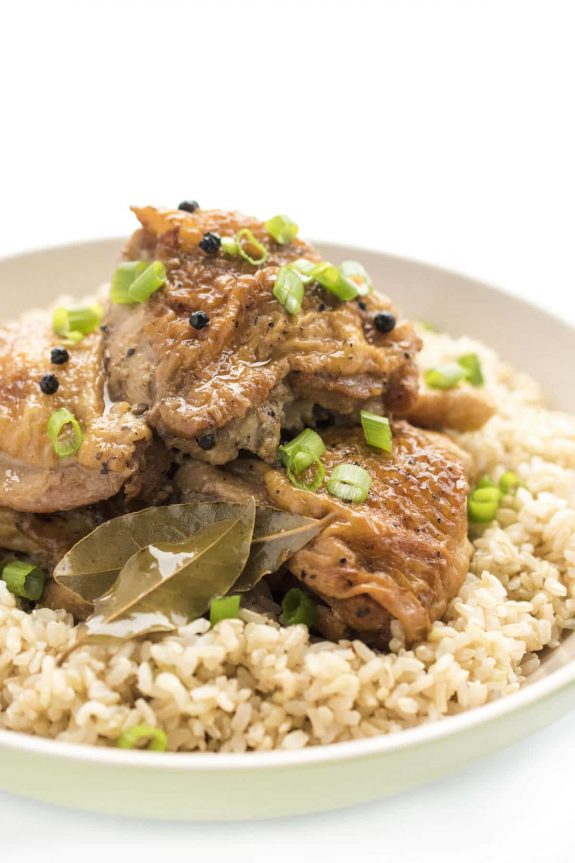 Slow Cooker Chicken Adobo from The Lemon Bowl uses whole black peppercorns and I absolutely love that idea, and this is another traditional Adobo recipe without added sugar!
More Chicken in the  Slow Cooker or Instant Pot:
Use the Index Page for Chicken to see all the slow cooker or pressure cooker chicken recipes that have been featured on this site.
(Visited 3,803 times, 1 visits today)