Filipino Chicken Adobo is a delicious international dish, choose one of these three recipes and put it in your must-try dinner rotation! 
Click here to PIN Three Recipes for Chicken Adobo You Must Try!
 Click here for The BEST Slow Cooker and Instant Pot Chicken Drumsticks!
Adobo made with chicken or pork is  the national dish of the Philippines, with every Filipino cook adding their own variations to the recipe.  What's consistent is that adobo will always have vinegar, soy sauce, garlic, and bay leaves to flavor the sauce that the meat cooks in.
We've updated this post to include Three Recipes for Chicken Adobo You Must Try!  One of these variations of chicken adobo will be perfect for a day when you want dinner to cook in the Slow Cooker or  in theInstant Pot. Take your choice of slow or quick depending on your schedule, and enjoy Chicken Adobo for a tasty dinner!
All photos are copyrighted to the site that posted the recipe. Just click the recipe name under any photo to see the complete recipe on that site.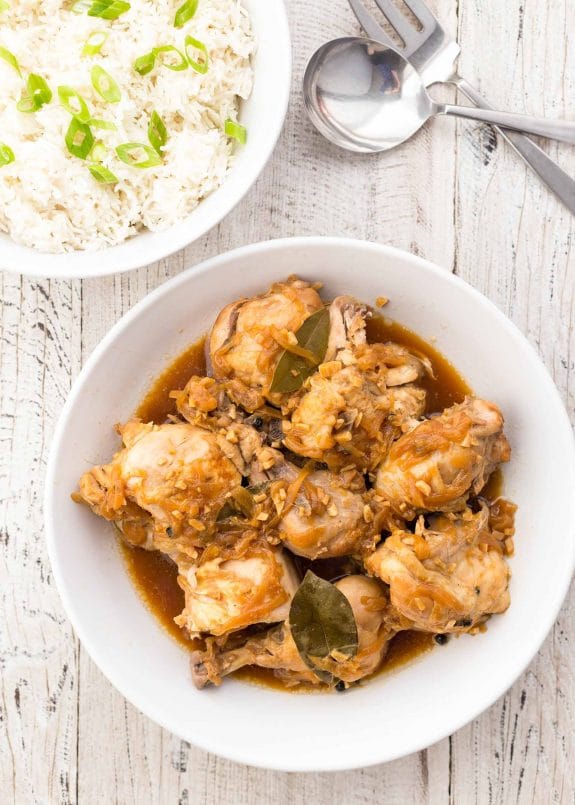 Pressure Cooker Chicken Adobo and Rice from Simply Recipes has everything going for it: tasty, fast, and all cooked in one pot!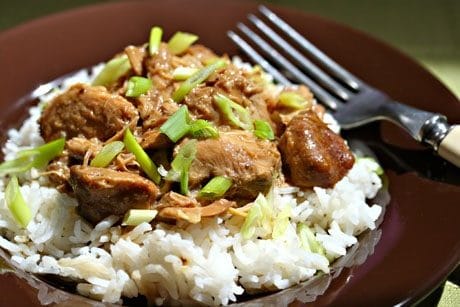 This tasty Slow Cooker Filipino Chicken Adobo from Perfect Pantry is made with boneless, skinless thighs and served over rice. The chicken marinates as it cooks and this sounds like a very tasty meal if you ask me!
Grab your Instant Pot for this ultimate comfort food! Instant Pot Filipino Chicken Adobo from What's Cookin Chicago serves up tender, juicy chicken that works so well under pressure and blends the flavors perfectly.
More Tasty Ideas for Chicken in the  Slow Cooker or Instant Pot:
Use the Index Page for Chicken to see all the slow cooker or pressure cooker chicken recipes that have been featured on this site.
(Visited 206 times, 1 visits today)