Here are 20 Recipes for Mexican Chicken with amazing ideas to make in the slow cooker or in the Instant Pot. And the tasty Mexican chicken dishes featured herecan be eaten alone, or make tacos, enchiladas, burritos or even taco salad!
PIN Slow Cooker and Instant Pot Mexican Chicken Recipes!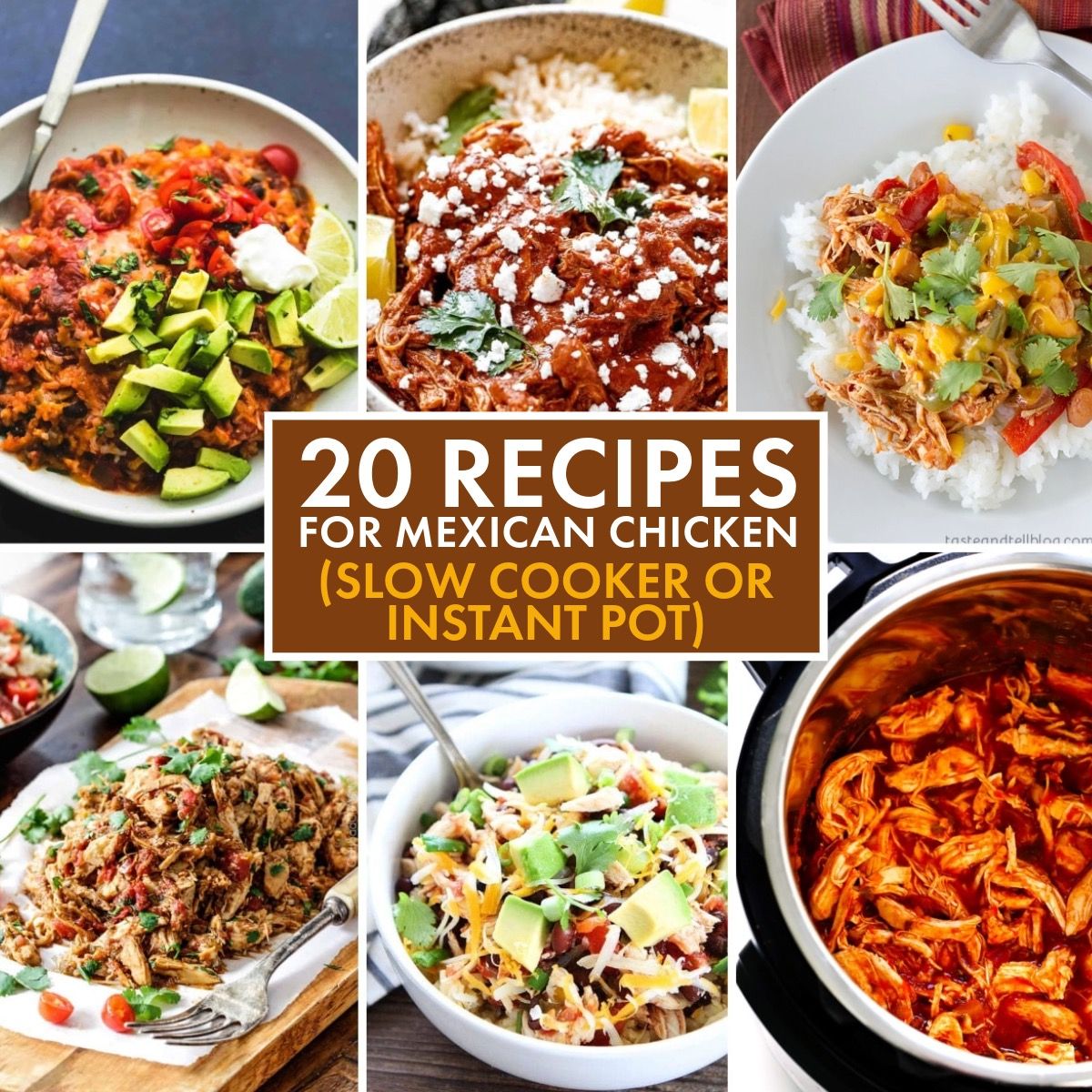 Mexican Chicken is such an easy, delicious, and versatile dinner idea and in this post we're giving you 20 different Recipes for Mexican Chicken. And there are options here to make easy and delicious chicken dinners in the slow cooker or the Instant Pot!
Whatever method you choose, these recipes will produce chicken that will be tender, juicy, and just slightly spicy. Mexican Chicken is great with rice, or make burritos, nachos, or tacos, or use it to make a delicious taco salad. Any way you serve it your family is sure to come back for seconds.