This great collection of Slow Cooker and Instant Pot Bread Pudding Recipes is to encourage you to make this traditional dessert for your family! And bread pudding is easy and it will definitely be a hit!
PIN Slow Cooker and Instant Pot Bread Pudding Recipes!
Here are Slow Cooker and Instant Pot Bread Pudding Recipes that all so delicious and easy to make! And for holidays or celebrations that call for a special dessert, don't you love the idea of using the slow cooker or the Instant Pot for an easier way to make dessert?
This post features bread pudding recipes perfect for the holidays, and I hope we're able to inspire you to try at least one of them. There are eight different bread pudding options with flavors like Nutella, chocolate, pumpkin, cinnamon-raisin, Tres Leches, salted caramel sauce, banana, and a couple of options for bread pudding for breakfast!
All Photos are copyrighted to the site that posted the recipe. Just click the recipe name under any photo to see the complete recipe on that site. And for every more dessert options, check out Ten Amazing Cakes To Make In Your Instant Pot!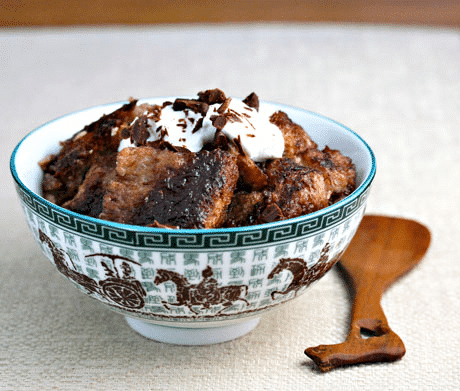 If you love oozing chocolate, this Slow Cooker Chocolate and Nutella Bread Pudding from The Perfect Pantry is irresistible! Served warm and gooey with a scoop of vanilla ice cream, this bread pudding just finishes off that special dinner perfectly!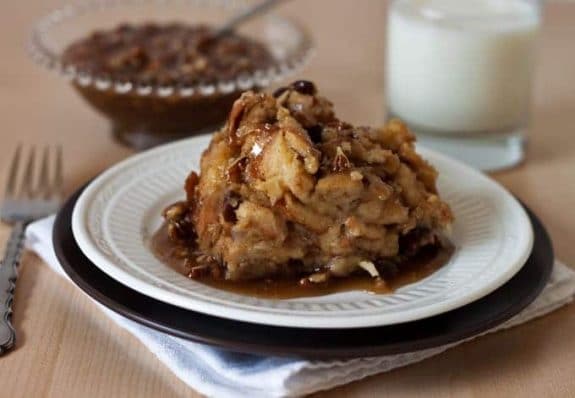 This Pressure Cooker Cinnamon and Raisin Bread Pudding from Pressure Cooking Today is a rich and tasty dessert, and there's a caramel pecan sauce to go with it! And one time Barbara served it for breakfast if you like the sound of that!
Pressure Cooker Tres Leches Croissant Bread Pudding from Two Sleevers is made by combining evaporated milk, regular milk, and condensed milk to make an amazing dessert!
Justine says this Pumpkin CrockPot Bread Pudding from the Typical Mom is also good for breakfast, and I bet pumpkin fans will drool over this one.
More Amazing Recipes for Bread Pudding:
Instant Pot Bread Pudding from The Typical Mom
Slow Cooker Banana Bread Pudding from Simply Recipes
CrockPot Breakfast Bread Pudding from Recipes that Crock
Slow Cooker Bread Pudding with Salted Caramel Sauce from Slow Cooker Gourmet
All the Slow Cooker or Pressure Cooker Desserts:
Use Desserts to see all the Slow Cooker or Instant Pot desserts featured on this site.
(Visited 1,624 times, 1 visits today)