For everyone with an abundance of sweet summer fruit, these Slow Cooker and Instant Pot Fruit Butter Recipes will really come in handy!
PIN the Fruit Butter Recipes to try some later!
One sure sign of late summer is when fruit trees start to have ripening fruit, and that's where this collection of six different  Slow Cooker and Instant Pot Fruit Butter Recipes can come in handy. As much as you may love the delicious summer stone fruits and berries that are so tasty and fresh, often there's just too much fruit to eat. Fruit butter made easy in the slow cooker or in the Instant Pot will help you use up your fruit, so no more fruit is going to waste. And a piece of toast or a cracker with a dab of fruit butter will be treat long after all the summer fruit is long gone;  imagine how much your family will enjoy delicious homemade fruit butter!
What is Fruit Butter?
Fruit Butter is a spread made of fruit that's cooked to a paste and sweetened. It's similar to jelly or jam, but no jelling ingredient is added to fruit butter.
How do you get the complete recipe?
Just click the recipe name under any photo to see the complete recipe on that site. All photos are copyrighted to the site that posted the recipe.
More Fruit in the Slow Cooker or Instant Pot:
Use the Index Page for Fruit to see all the fruit recipes.
Check out Slow Cooker Apple Recipes or Instant Pot Apple Recipes.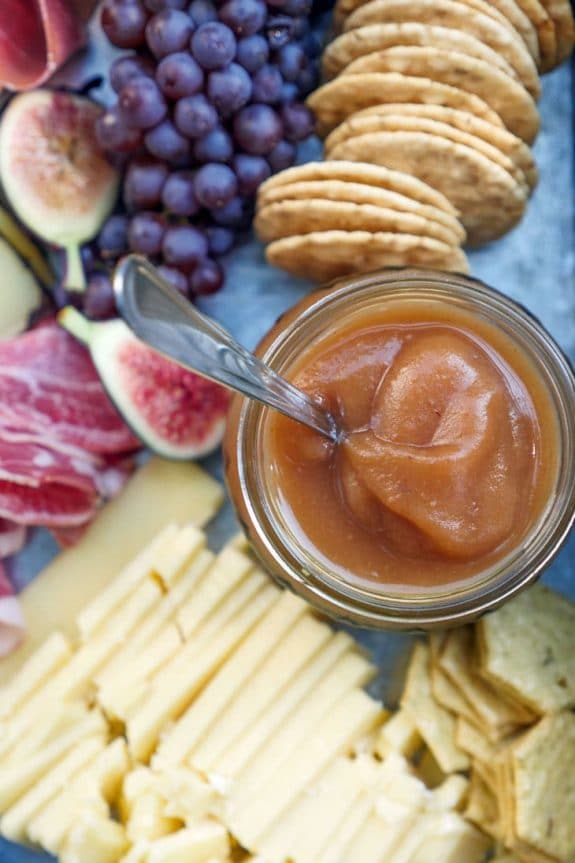 Instant Pot Apple Butter from My Heart Beets is thick and creamy and ready in under an hour! Eat this with pancakes, bread, or cheese and crackers, and any way you chose it will be so tasty!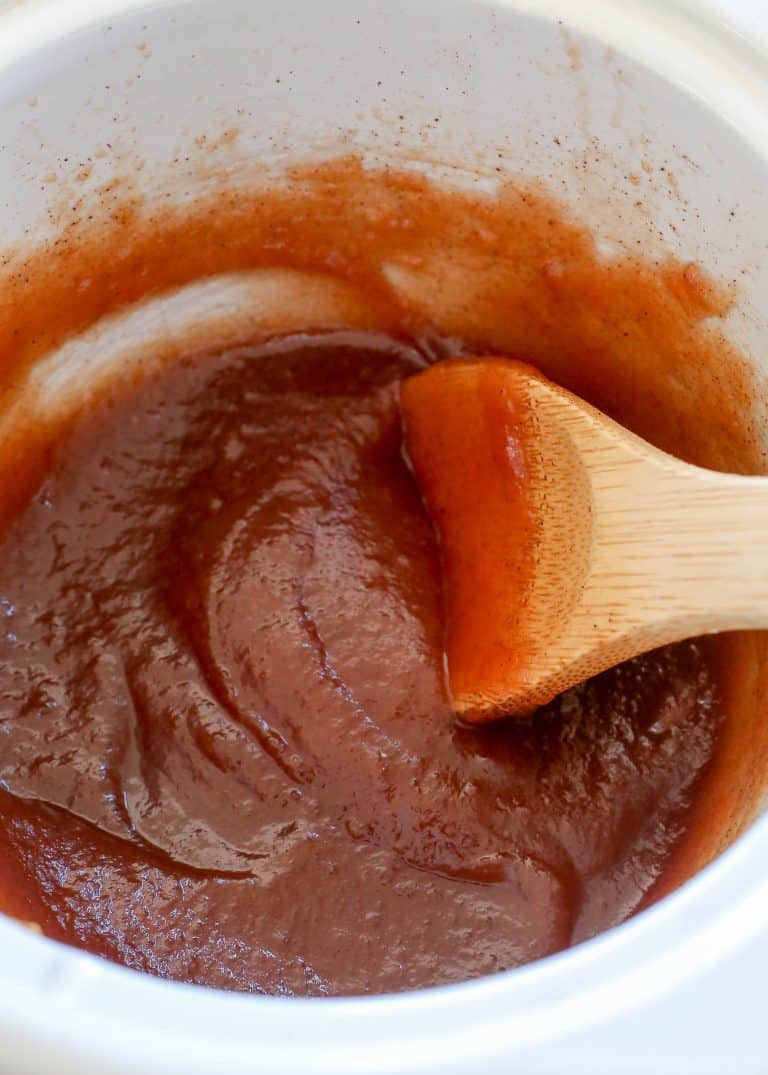 If you prefer the slow cooker, this Crock-Pot Apple Butter from Barefeet in the Kitchen sound delicious and think how good your house will smell while it cooks!
Crock Pot Cherry Butter from Local Kitchen  is a rich cherry butter that is both smooth and tangy, easy to make, and also very low in sugar.
This Simple Instant Pot Plum Butter from The Healthy Milestone is just that; simple, easy and quick to make using the Instant Pot. This would taste so good on a warm slice of bread!
Slow Cooker Blueberry Plum Butter from Simple Bites is a gorgeous color and sounds delicious!
Slow Cooker Cranberry Pear Butter from Skinnytaste is a perfect way to use late summer pears, and this sounds delicious spread on a sandwich with turkey!
(Visited 2,020 times, 1 visits today)