Peppers are loaded with nutrients, and these Ten Tasty Instant Pot Stuffed Peppers Recipes would all make an easy weeknight dinner. And Stuffed peppers can cook in the Instant Pot in less than an hour!
PIN Ten Tasty Instant Pot Stuffed Peppers Recipes to try them later!
Click to See All the Instant Pot Recipes!
Don't you agree that stuffed peppers are such a tasty idea for an Instant Pot dinner? Not only are peppers widely available all year, but stuffed peppers are a meal with endless variations, and there are so many fun ideas in this collection of Ten Tasty Instant Pot Stuffed Peppers Recipes!
And making stuffed peppers in the Instant Pot turns them into a quick meal without much fuss. You can easily have stuffed peppers on your table in an hour when you make Instant Pot Stuffed Peppers for dinner!
We're giving you a wide variety of Instant Pot Stuffed Peppers options. This collection has stuffed peppers with South-of-the-border flavors, Stuffed Green Pepper Casserole, classic stuffed peppers with ground beef and rice, stuffed peppers with cauliflower rice, vegetarian stuffed peppers, "unstuffed" peppers, cheesy peppers, Mexican Stuffed Peppers topped with avocado and sour cream, and more. Any of these would make a fun dinner from the Instant Pot; which one would you make first?
These Pressure Cooker Mexican Stuffed Bell Peppers with Chipotle Lime Sauce from Pressure Cooking Today start with lean ground turkey, chopped green chiles, jalapeno pepper, and a few Mexican spices. After a few minutes in the Instant Pot these stuffed peppers are ready to be drizzled with Chipotle Lime Sauce and served. Sounds yummy!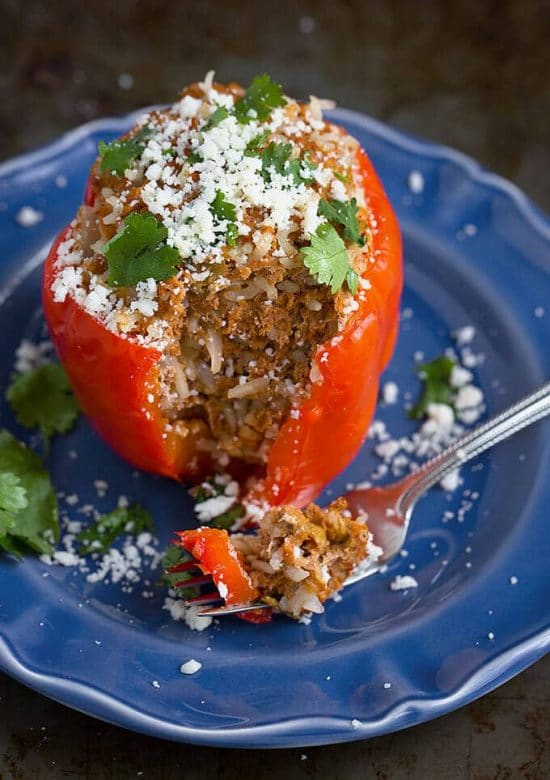 Instant Pot Mexican Stuffed Peppers from Simply Happy Foodie are loaded with South of the Border inspired flavor and cook in under an an hour. Looks delicious don't you think?
Easy Instant Pot Stuffed Peppers from The Typical Mom are classic stuffed peppers with cheesy ground beef and rice. These stuffed peppers are packed with flavor and have only 6 ingredients.
Pressure Cooker Mexican Stuffed Peppers from The Kitchen Whisperer is a spin on traditional stuffed peppers. They are made with cauliflower rice instead of white or brown rice and include beans, salsa, tomatoes, and cilantro. Plus these stuffed peppers cook in just 10 minutes in the pressure cooker or Instant Pot.
The ingredient list for these Vegetarian Instant Pot Stuffed Peppers from Chattavore includes couscous, chickpeas, zucchini and corn for a fresh, light, and delicious dinner.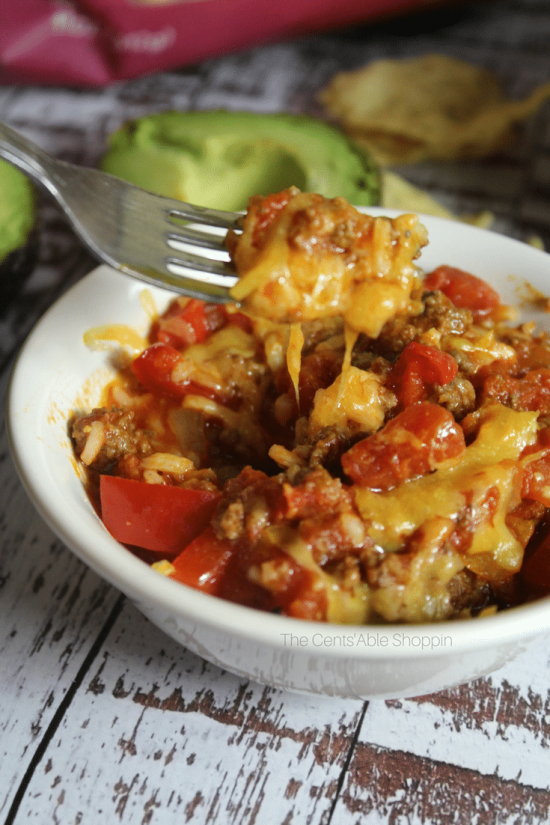 Sheryl from The CentsAble Shoppin says "These Instant Pot Unstuffed Peppers are a quick and easy alternative to oven-baked stuffed peppers and take minutes to make in the Instant Pot!"
This Pressure Cooker Stuffed Green Pepper Casserole from Pressure Cooking Today has all the flavors of stuffed green peppers in an easy to make casserole. A perfect weeknight meal that is quick when it's made in the Instant Pot.
Instant Pot Classic Stuffed Peppers from What's Cookin, Chicago has it all! Meat, rice, and vegetables cooked together perfectly in the Instant Pot!
In this Instant Pot Italian Stuffed Peppers from The Country Cook there is no pre-cooking of the ground beef or the rice so it is super easy to put together. You could also use ground turkey, chicken or lean ground pork or sausage.
These Instant Pot Stuffed Bell Peppers from Call Me PMC looks like an easy-to-get-on-the-table meal that you can put together quickly and cook in just minutes in the Instant Pot!
(Visited 10,216 times, 1 visits today)