These Carne Guisada Recipes give you lots of options for this delicious Latin stew that's served in a bowl or inside tortillas. This post has ten options for Carne Guisada, and quite a few of the recipes can be a low-carb meal, enjoy!
PIN the Carne Guisada Recipes to try one later!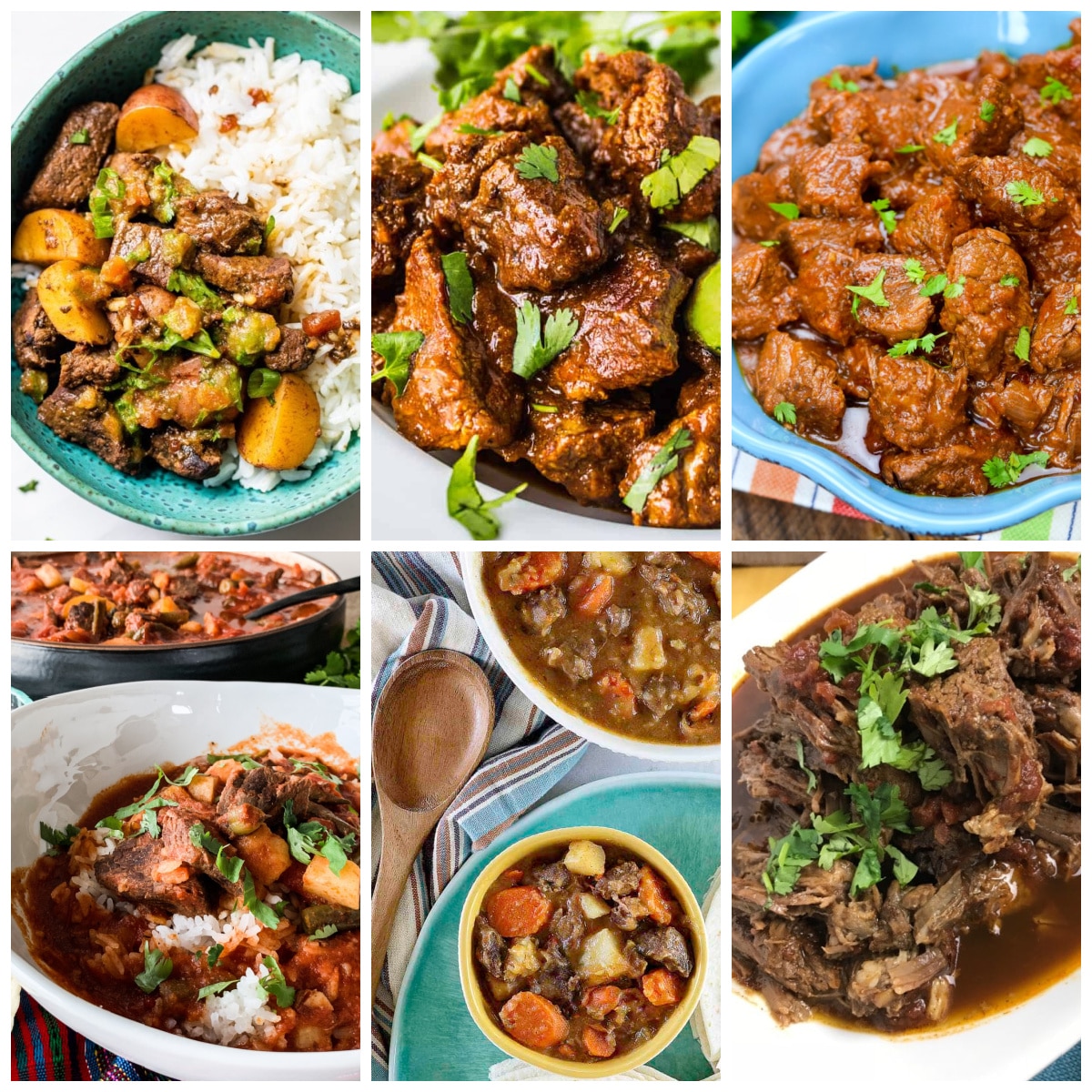 Today I'm featuring Carne Guisada Recipes to make in the Instant Pot with a few options for CrockPot Carne Guisado as well! We discovered that every blogger had a slightly different twist to their recipe and were also happy to see that quite a few of these Latin beef stew recipes are low in carbs or can easily be adapted to be low-carb!
What is Carne Guisada?
Carne Guisada is a traditional Latin stew made with cubes of beef and often includes tomatoes, onions, garlic, chiles, and peppers. The dish may be seasoned with ground Cumin (affiliate link), ground Chipotle chiles (affiliate link), and ground Chipotle chiles (affiliate link) or Chipotle chiles in a can. Many recipes for this dish come from Puerto Rico, and but there are variations from Mexico and other Latin American countries. And this type of beef stew is something where there are as many different recipes as there are cooks making it.
Is Carne Guisada low in carbs?
There are a few recipes here with potatoes or carrots, but many of these variations of Carne Guisada are low in carbs! It's often served with tortillas, but just use Low-Carb Tortillas if you want it to be a low-carb meal!
How do you get the complete recipe?
Just click any recipe title to see the complete recipe on the original site. All photos are copyrighted to the site that posted the recipe.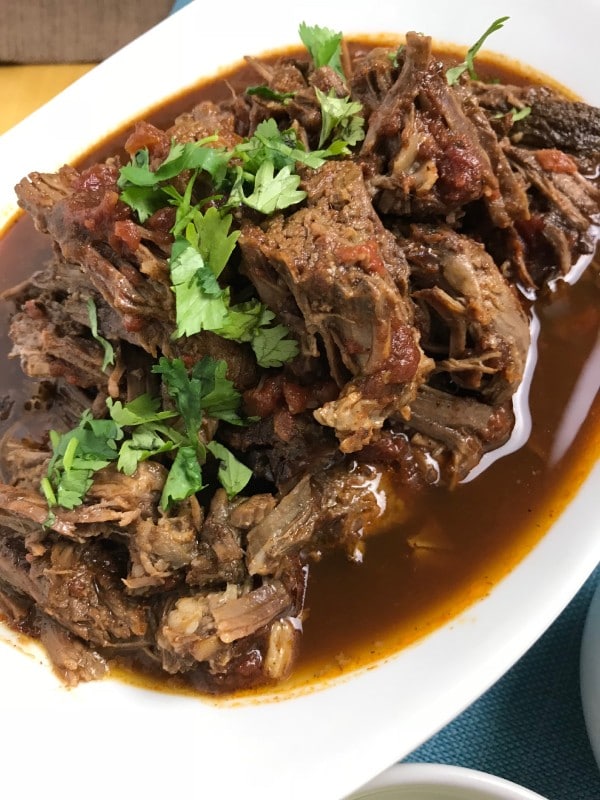 Instant Pot Carne Guisada from Wondermom Wannabe is loaded with flavor and very low in carbs! And this version uses canned Chipotle Chiles in Adobo and a touch of white vinegar to bump up the flavor.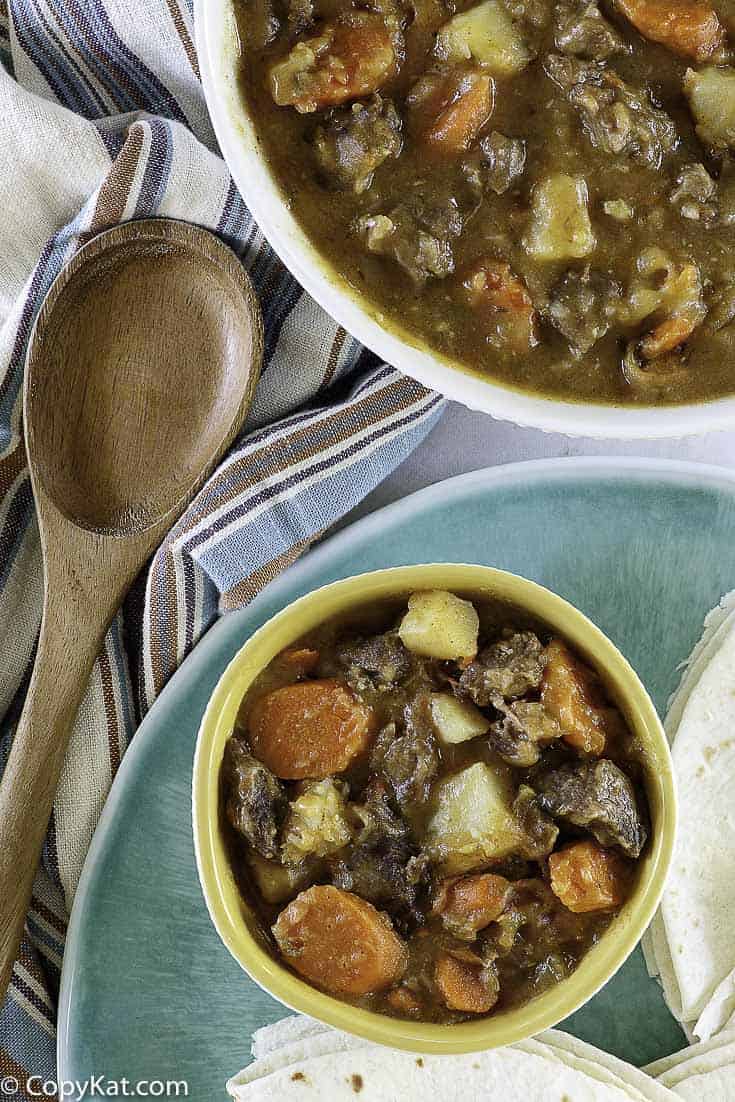 Crock-Pot Carne Guisada from CopyKat Recipes uses carrots and potatoes, so this version does have some carbs. But don't you think that looks delicious?
The Carne Guisada from Gonna Want Seconds is made in the Instant Pot and this recipe also doesn't use any flour or cornstarch so it can be great for a low-carb meal. Kathleen's Carne Gasada uses whole Ancho chiles for a boost in flavor!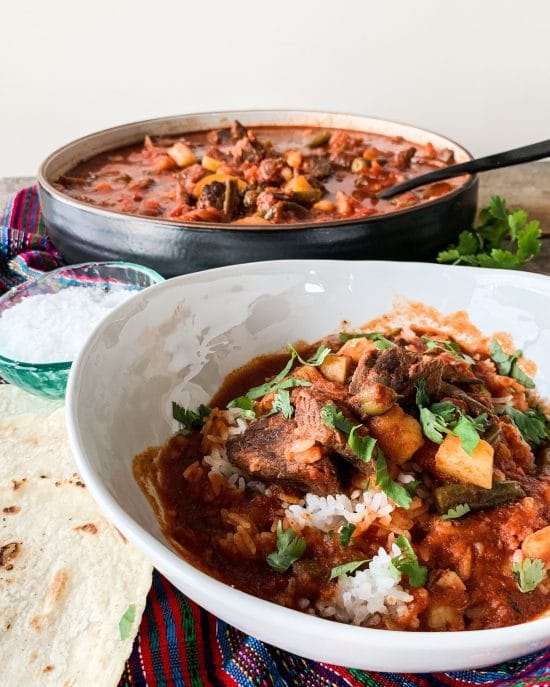 There's another option for Instant Pot Carne Guisada comes from Heart of Celebration. Mary Beth makes hers into a stew with potatoes and carrots and serves over rice, but you could certainly skip the high-carb veggies and serve this in low-carb tortillas if you prefer.
Traditional Tejano Carne Guisada from The Food Charlatan is a dish that's a favorite in Karen's family, and this low-carb recipe can be made in a slow cooker or on the stove. And it's a perfect filling for tacos!
Carne Guisada from Skinnytaste uses "chunks of beef simmered in beer with scallions, garlic, tomatoes, cumin and cilantro." And Gina has a recipe for Slow Cooker Carne Guisada as well!
More Instant Pot Carne Guisada:
Instant Pot Carne Guisada from Two Sleevers
Instant Pot Carne Guisada from My Heart Beets
Instant Pot Carne Guisada Tacos from Dad Cooks Dinner
Carne Guisada for the Instant Pot from Add Salt and Serve
More Tasty Beef for Dinner:
Instant Pot or Slow Cooker Cuban Beef Recipes
Low-Carb and Keto Instant Pot Dinners with Beef
Slow Cooker and Instant Pot Beef Curry Recipes
Have you made Carne Guisada in the slow cooker or the Instant Pot? Let us know in the comments!
(Visited 9,489 times, 1 visits today)