There's nothing better for dinner than Slow Cooker Potato Soup to warm your tummy on a cold snowy day, and here are THE BEST Slow Cooker Potato Soup Recipes from food bloggers all around the web!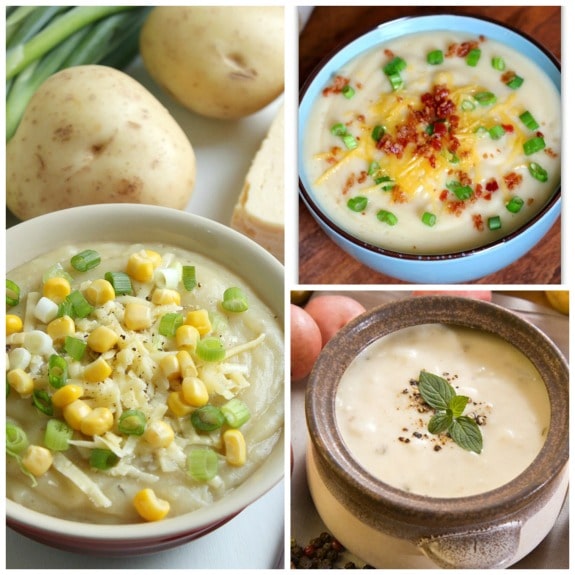 At my house soup is always welcome on the menu when the weather is snowy and cold. And right now in Utah it IS snowy and cold far too often, so I'm thinking potato soup sounds warming and delicious. Here are 20 of The BEST Slow Cooker Potato Soup Recipes (from scratch of course) from great food bloggers from around the web.
Potatoes seem to be the ultimate comfort food for many people, and what could be better than slow cooker soup loaded with potatoes? Whether you're looking for a simple (mostly potatoes) creamy soup, or more of a chowder loaded with potatoes and vegetables, or even a potato soup with turkey, chicken, bacon, ham, or beans, you've come to the right spot. A few of these recipes are favorites from the site, and some are brand new here, but they all sound like cold weather comfort food!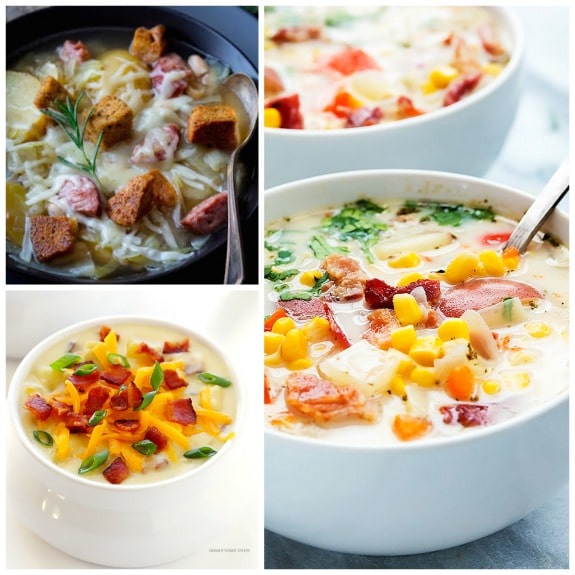 Just add your favorite potato soup ingredients to the Slow Cooker and hunker down in your warm house with a soft blanket and a good book while your dinner is cooking. Sounds like a great plan to me!
All photos are copyrighted to the blog that originally posted the recipe. Just click the recipe title under each photo to see that recipe on the original blog.