Slow Cooker Desserts with Fruit are perfect for a special occasion when you want to make dessert but don't want to heat up the house. And there are 22 amazing dessert recipes here for you to try in the slow cooker!
PIN Slow Cooker Desserts with Fruit to try some later!
This collection of Slow Cooker Desserts with Fruit is for everyone who loves dessert made with fruit but doesn't like using the hot oven in the summer or likes the idea of a recipe you don't have to watch that carefully. Every one of these Slow Cooker desserts are perfect for summer and fall, when lots of fresh fruit is available, and using the slow cooker keeps the kitchen cool!
And for many of these dessert ideas you just combine ingredients in the Slow Cooker, turn it on, and walk away for a few hours. And just think how amazing the house will smell and your family will have no idea how little work it actually took to make dessert in the slow cooker! Be sure to check after the photos to see all the slow cooker desserts we're featuring, and enjoy!
How do you get the complete recipe?
Just click any recipe title to see that recipe on the original blog. All photos are copyrighted to the blog that originally posted the recipe.
Want more slow cooker or Instant Pot Desserts?
Check Dessert Recipes to see all the desserts featured on this site. And check out Instant Pot Cheesecake Recipes, Slow Cooker Chocolate Desserts, and Instant Pot Apple Recipes for more tasty desserts that won't heat up the kitchen.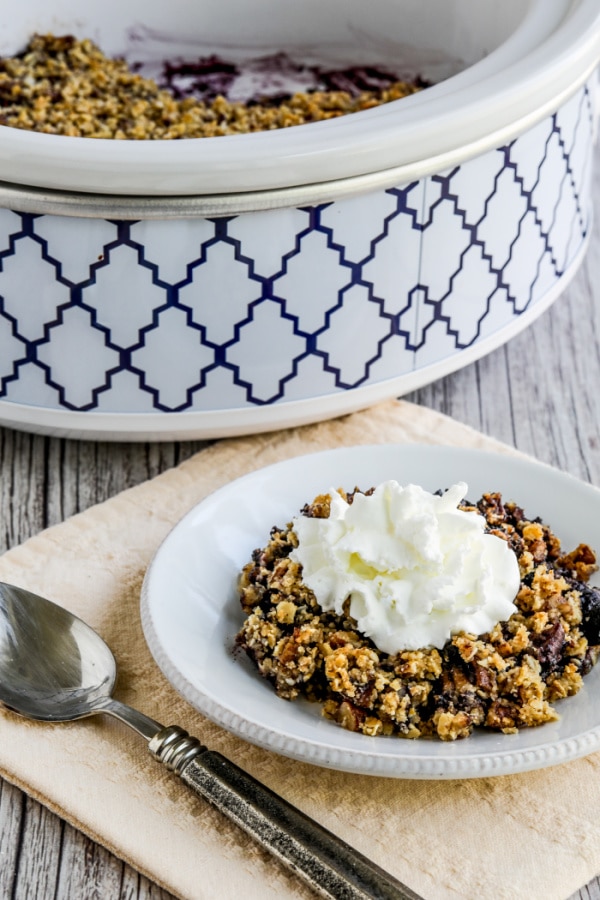 Slow Cooker Blueberry Crisp from Kalyn's Kitchen uses frozen blueberries, and if you buy the big bag of frozen blueberries from Costco so you can make this whenever the craving hits! And this recipe is low in sugar and gluten-free.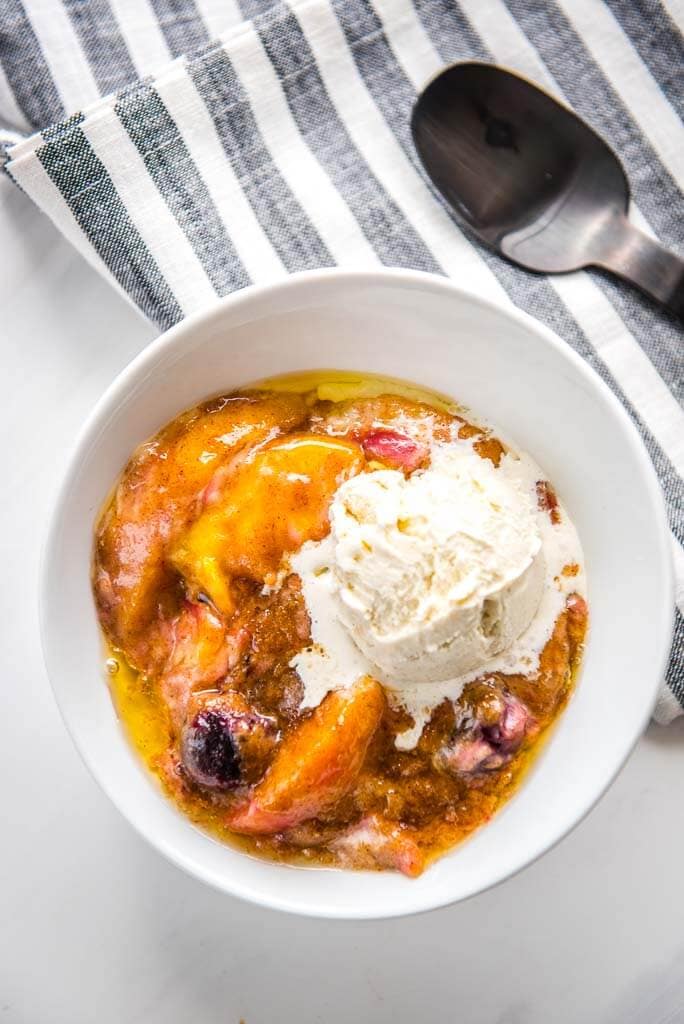 I've never tried combining peaches and cherries, but I love the sound of this Slow Cooker Peach and Cherry Crumble from Slow Cooker Gourmet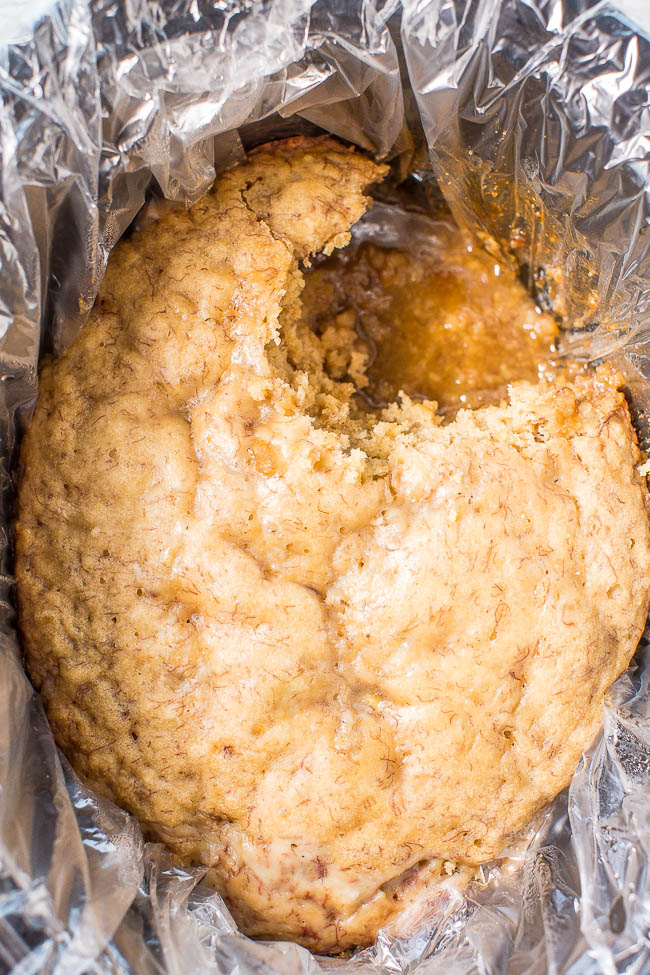 Slow Cooker Banana Bread Cake with Brown Sugar Sauce from Averie Cooks is a tasty slow cooker dessert to make any time you have ripe bananas!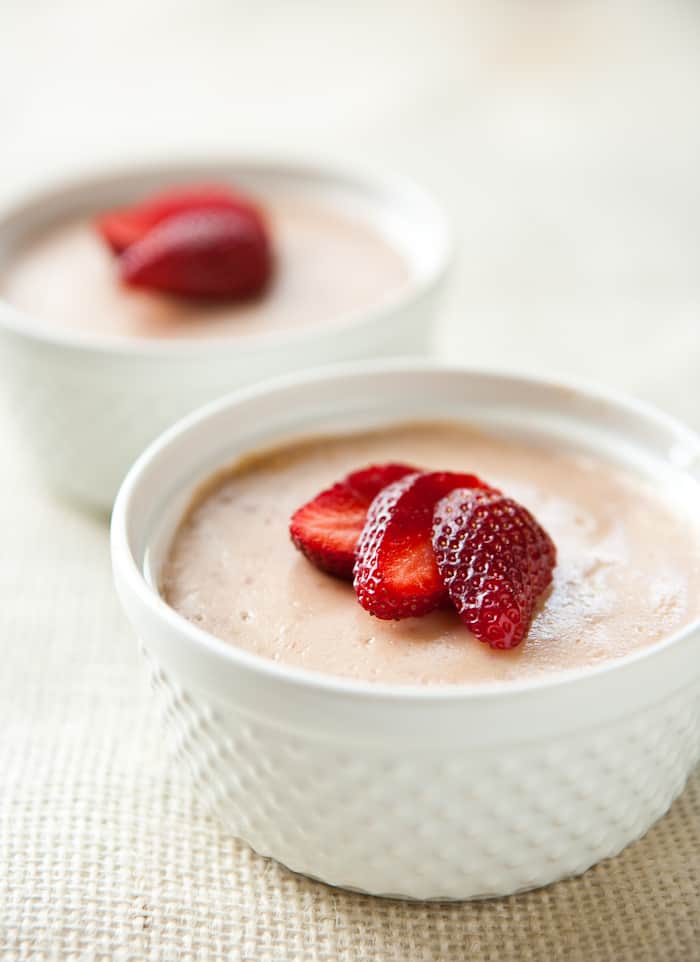 Slow Cooker Strawberry Cheesecake for Two from Eclectic Recipes cooks the individual cheesecakes in a water bath inside the slow cooker, such a fun idea!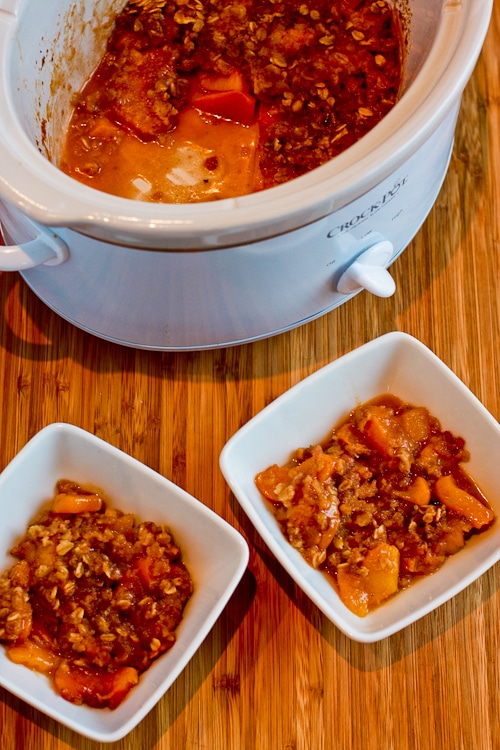 Slow Cooker Peach Crisp from Kalyn's Kitchen cooks in about two hours. I haven't tried using frozen peaches for this recipe, but I bet it would work! And this recipe is low in sugar and gluten-free.
Slow Cooker Peaches and Cream Cobbler from $5 Dinners uses frozen peaches and baking mix to make this easy to get into the slow cooker.
Slow Cooker Apple Crisp from 365 Days of Slow Cooking looks like a perfect thing to make when apples start getting plentiful.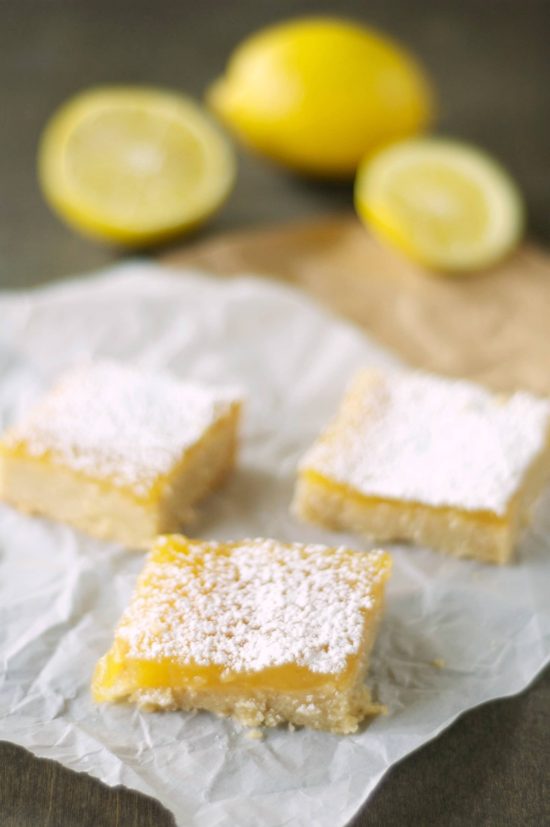 Slow Cooker Lemon Cookie Bars from Slow Cooker Gourmet use a jar of lemon curd for perfect lemon flavor!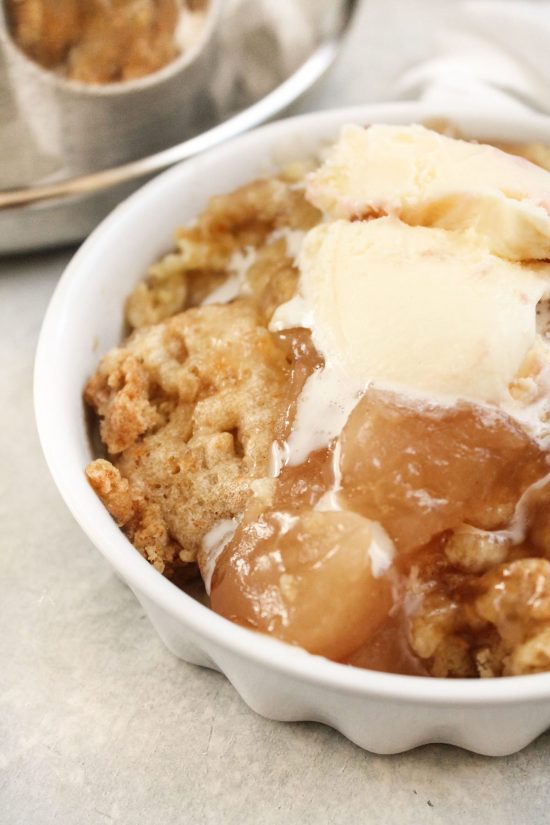 Slow Cooker Cake Mix Apple Cobbler from Six Sisters' Stuff is about as easy as it gets, and I bet this will be a hit any time you make it!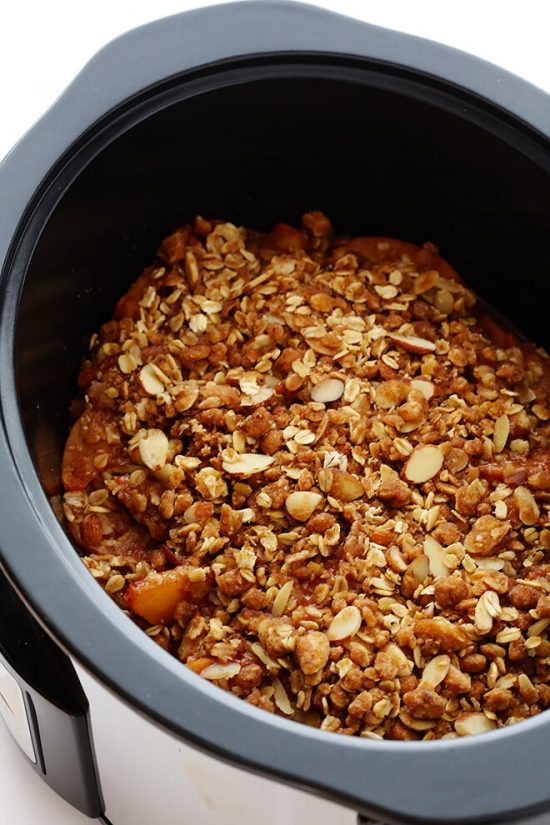 Slow Cooker Apple Crisp from Gimme Some Oven looks like a classic recipe and this would be amazing with vanilla ice cream, right?
More Slow Cooker Desserts with Fruit:
(Visited 4,975 times, 1 visits today)